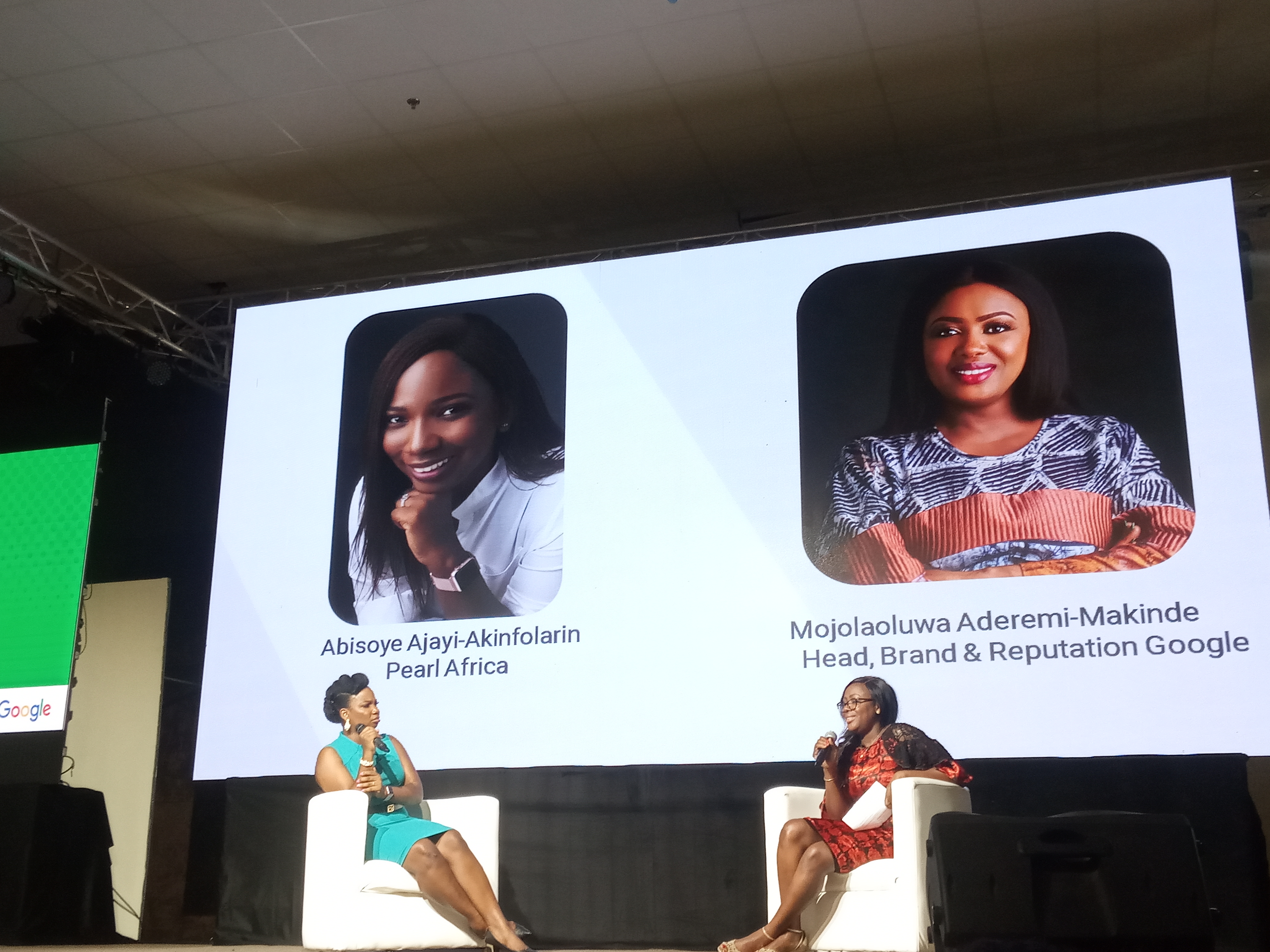 It was a day for thousands of participants to learn, unlearn and relearn at the Google #FuelForYourHustle event which was held at D'Podium event centre Ikeja, Lagos on 12th of June, 2019, Democracy Day.
The Google Fuel For Your Passion Seminar is part of Google's effort to empower over 10 million young Nigerians and prepare them for future jobs.
Among the speakers at the event were the Catalyst Lanre Olusola, Life Coach, Google Country Manager, Juliet Ehimuan and CNN Heroes Honoree Abisoye A.Akinfolarin.
=
The speakers took turns to enlighten, inform, inspire and equip the vibrant participants with the skills needed to fuel their hustle and achieve success in this digital age.
Abisoye Ajayi-Akinfololarin spent time sharing her story of 'zero to hero' with the teaming audience who were greatly spurred on.
From living under the roof of an overly restrictive father in a town with little or no opportunities, Abisoye took her own future into her hands, left home at 15 and headed to Lagos where she started the next level of her hustle.
How Jide Ayegbusi is Using Technology To Bring Schools Closer to Parents
Even though her mother had died when she was age four, she struggled all by herself to get all the things she desired for her life, education being her first priority.
'I eventually got my degree at age 30', Abisoye Ajayi – Akinfolarin said, expressing her struggle to get a Degree. She wrote JAMB for four years and spent another 7 long years getting a university degree.
She now has the Degree and here is what she has to say:
Jason Njoku: Everything You Should Know About Him
'Even the Degree I don't know where it is' she said. 'I don't know where it is because I don't need it, I don't need it because am the one who now employs people'.
She also encouraged young hustlers in the audience to keep the hustle real and keep it going. 'Even if you want to package, let the content of your package be real'.  'Keep doing what you do, people are watching'. She advised.
Abisoye also stressed the importance of volunteerism and the doors it could open.
Adebola Williams: Interesting Facts About Him
Abisoye Ajayi Akinfolarin is the founder of Pearls Africa Youth Foundation, a Non-Governmental Organization aimed at educating young girls in under-served areas in Nigeria with technology skills.
On November 1, 2018, Abisoye was named one of ten CNN Heroes of the year. Later that month she was listed as one of BBC's 100 Women.
Since then, Abisoye has been fueling her hustle and looking for ways to expand and grow more.
She recently published her first book entitled "I Woke Up at 30: How I Used Inertia for Global Impact".
The Google Fuel For Your Hustle training was also brought to life with the ABC of empowerment that Juliet Ehimuan, Google Country Director shared.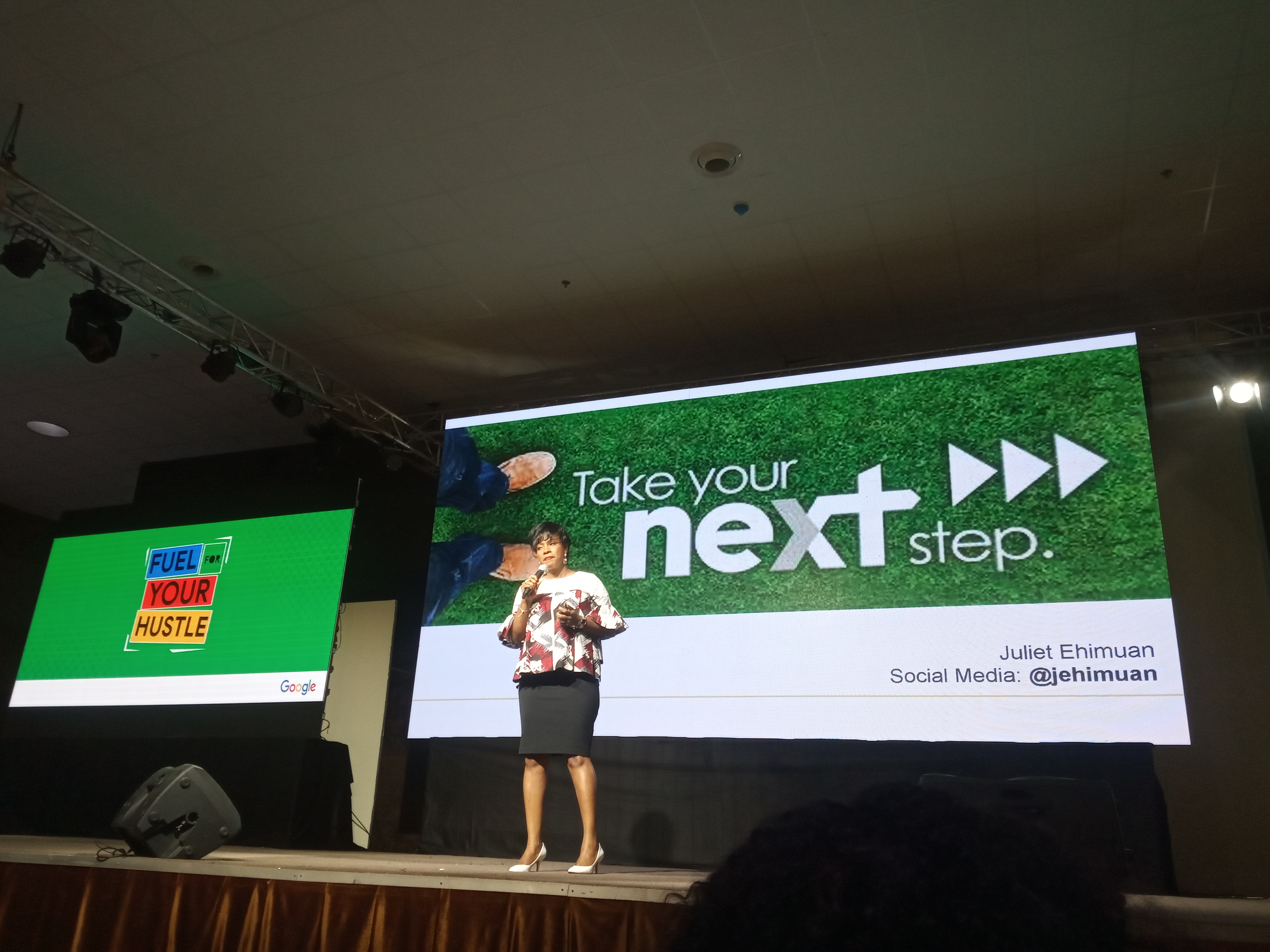 According to Juliet, A stands for Aspiration, B for Belief and C for Capability.
Young hustlers need to have a clear vision and then pursue it. Without a clear vision, there can't be growth.
Juliet also highlighted the different types of beliefs: limiting beliefs and empowering beliefs. She encouraged the audience to focus on the beliefs that can liberate them, empowering beliefs.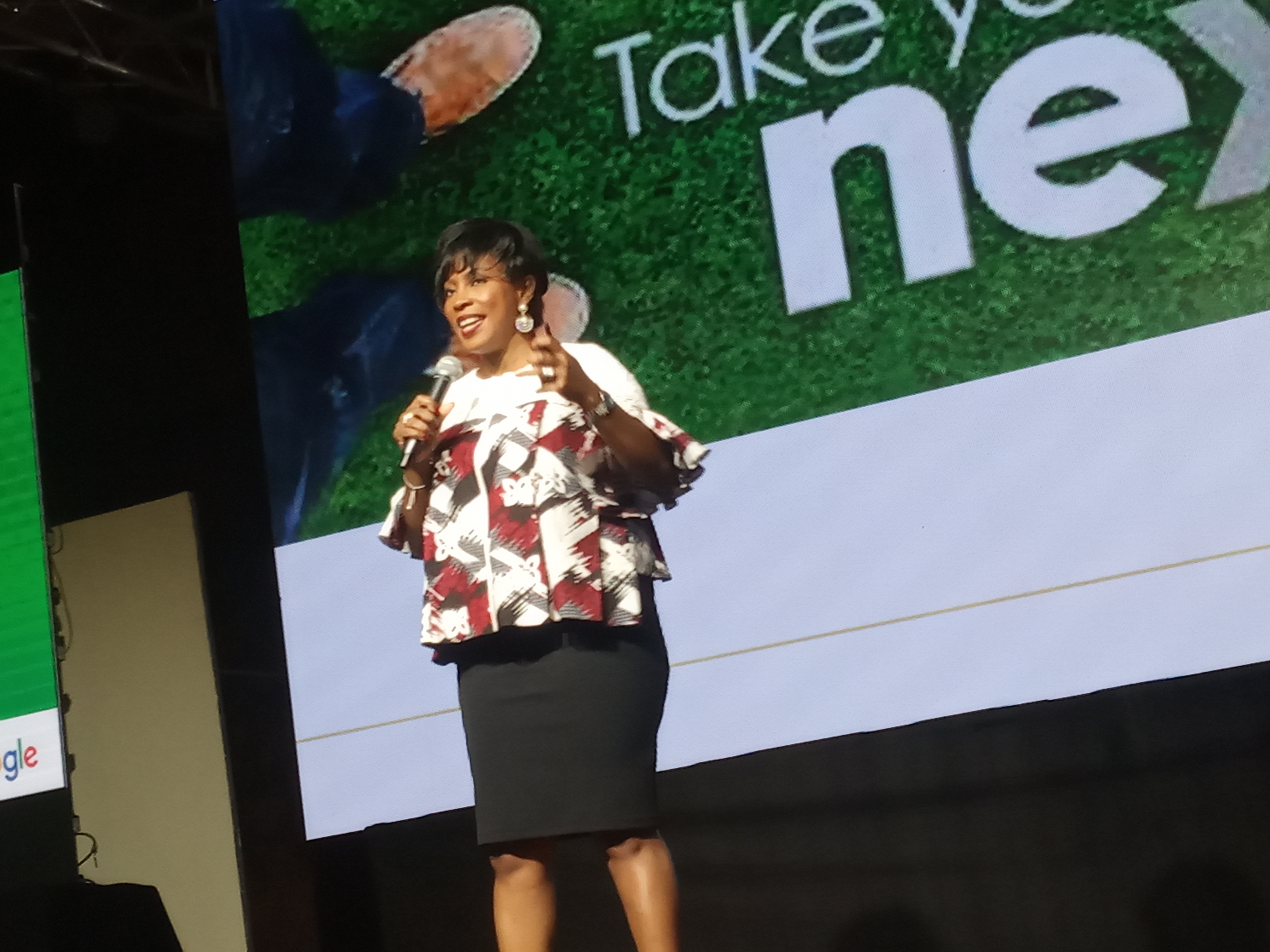 She also stressed the need for young people to transform their limiting beliefs to empowering beliefs.
Juliet Ehimuan went ahead to encourage the participants to learn and use available technology like Google to their advantage. 'You don't need to make avoidable mistakes', she said. 'You don't have to start from scratch'. She urged the audience to use tools like Google to leapfrog.
The Google Fuel For Your Hustle Event did not end without the coaching session with the highly anticipated Lanre Olushola who took the eager participants on an envisioning journey to their future.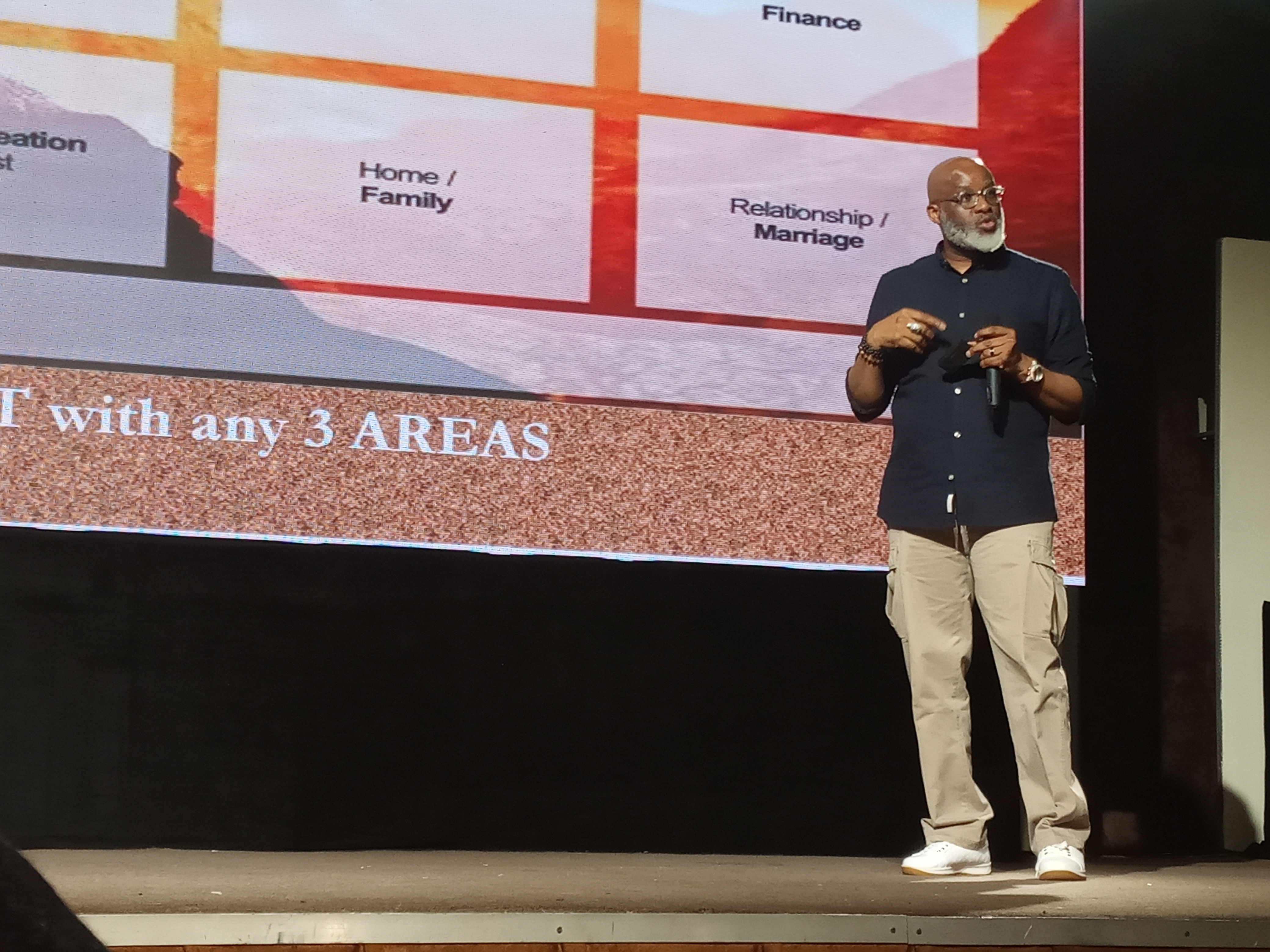 With the envisioning, the participants could see what they want to achieve in their lifetime, identify barriers, identify what will help them conquer barriers and at the end, come up with an idea of what their future would be like and then, be able to pursue it.
This session was quite interesting as the teaming youth in attendance used their mind, dreamt about their future and of course, got tools to achieve their dreams.
Also at the event, Google's array of digital tools with which African youths can achieve all of their dreams were paraded.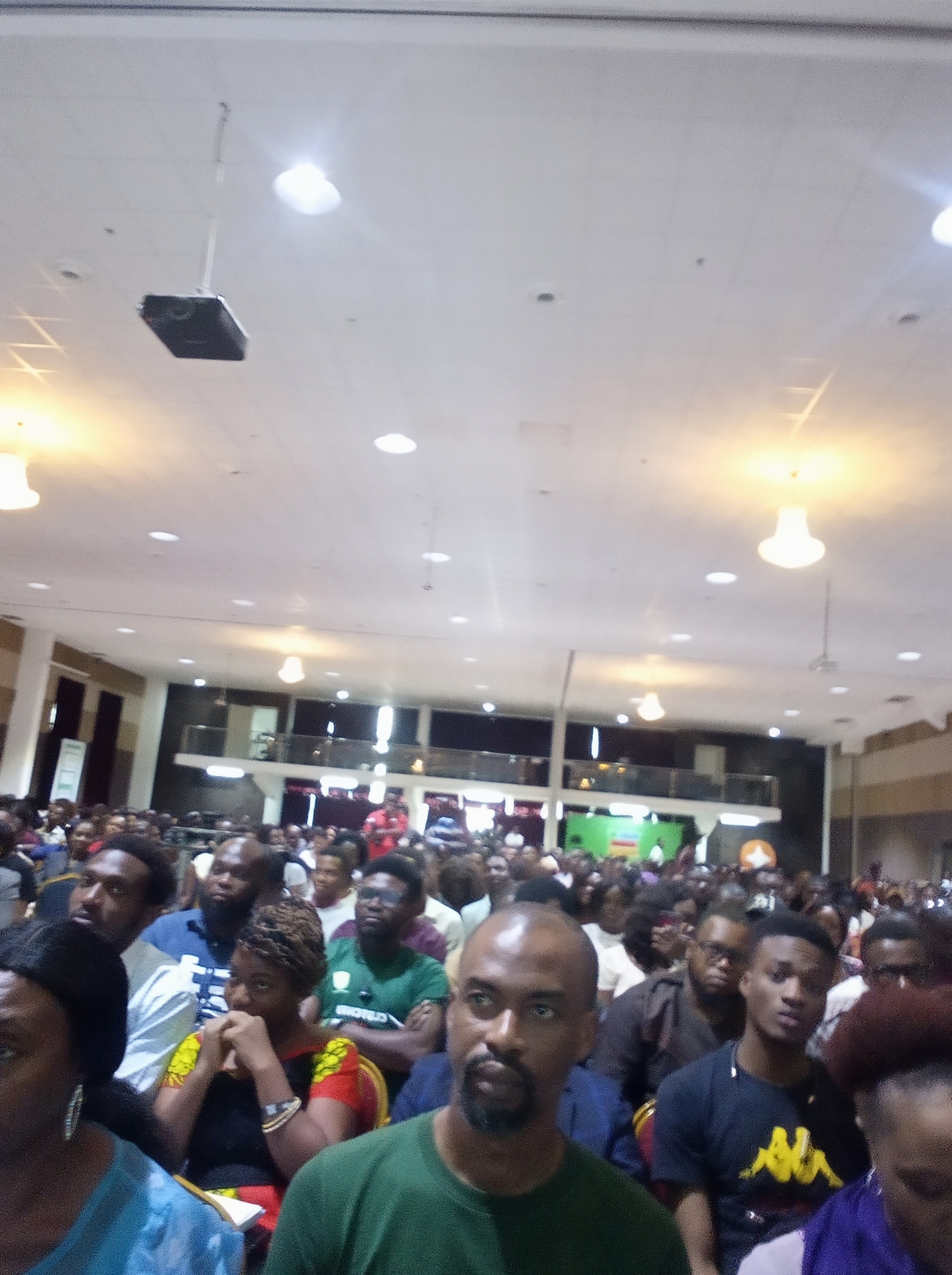 From, the Google My Business platform, to the Google App and other available Google tools, there are so many tools from Google with which today's youth can fuel their passions.
The audience had so much to take home apart from the party Jollof and soft drinks.
If you missed the Google Fuel for Your Hustle training, you could get up to date with needed skills from google at http//g.co.digitalskills