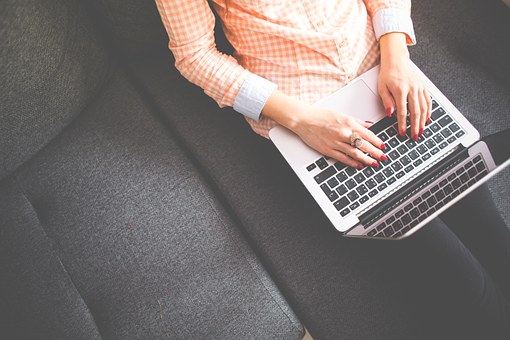 Hello guys,
How is your week going?
You know we are very committed to helping you create that next big startup that you always dream of.
So, today, we are discussing a topic that will interest all would-be entrepreneurs and startup founders:
Best products to sell online in Nigeria
How to come up with a viable startup idea that you've always dreamt of
One thing I've always strongly believed is that if you are truly born to become an entrepreneur, you are not likely to rest until you come up with that business idea or startup that is feasible and viable, one that solves real problems and you can be very proud of.
But finding that startup idea is not easy.
How to Promote Your Business on Instagram for free
So you have this badass skill and you connect it with a certain need that you can fill. You are like 'yeah, this is the idea'!
And just a few days after, you realize that nobody will pay for a dime for that product or services because the perceived problem is not really a problem for anyone.
All the excitement vanishes and you are back to the drawing board.
Going back to the drawing board isn't exactly so painful when you haven't spent a dime to actualise the idea. But when you've already exhausted your little saving on it, it can be a disaster.
Loan Apps to Borrow Quick Money in Nigeria 
So how can you come up with a viable business idea? How do you create a business idea? Where do business ideas come from?
This post will provide answers to these questions and more. So, chillax.
How to Come Up With a Super Viable business idea
What frustrates you?
31 Businesses to do in Nigeria with Little Capital
The saying is cliché that invention is created out of necessity but it's as relevant today as it was centuries ago.
If you want to come up with a business idea, a viable and profitable one for that matter, then, pay attention to the needs, problems and frustration that you and other people around you face and see if you could proffer a solution to those problems in terms of product or services that people will be willing to pay for.
Most of the products and services we use today came into existence through the process of detecting a need and providing a solution for it. From our umbrellas to sunshades; refrigerators, lamps, wristwatches and so on.
Successful business ideas solve a real problem that affects real people who are potential customers, buyers or subscribers of the product/services.
As Y Combinator founder and investor, Paul Graham believes, your startup idea should not be born from you trying to think of startup ideas but from you looking for problems.
Once you begin to notice a problem you can solve, you start thinking of what product or services can help you close the gap, solve that problem or fill that need.
Create convenience
Another way to come up with a business idea is to capitalize on things or products that inconvenience you.
Best Apps to Help You Achieve Your Goals
For example, those of us who are millennials can vividly remember when we used to have 'ice water' sold everywhere in the country. Soon after, people came up with the idea of sachet water better known as 'pure water'.
Today, everybody now goes for 'bottle water' because it removes a great inconvenience that 'pure water' brought with it: not being able to keep your water if you don't finish it at once.
And then, water dispensers came on board. People key into the water dispenser idea because it removes a serious inconvenience: having to dispose of a lot of empty bottles of water in the house after use.
With the water dispenser, you only need one or two large dispenser bottles for refills.
Be futuristic
101 Most Profitable Blog Niches in Nigeria
Successful entrepreneurs generate business ideas by being futuristic.
They capitalize on the technologies and trends available today to create innovations that these technologies will require tomorrow. So, to find a business idea that will do well, look ahead of the present and think of where the world is headed to create the next big idea.
Nigerian based tech startups like property.ng, hotels.com and Edusko Africa were very futuristic when they created their business ideas. They saw the trend in E-commerce and people getting things done online and they went ahead to place properties, hotels and schools online where potential customers spend their time.
Edusko.com The Brilliant Innovation Changing Africa's Education System 
What's missing in existing businesses?
What are other players in an industry doing presently? What are the gaps in their products or services? How can you fill those gaps?
If you find yourself brainstorming a business idea, take your time and look closely at existing businesses. Their lapses may just be steering you right in the face.
This gap that a business creates should be huge enough and the Total Addressable Market (TAM) large enough for you to make a business out of it.
Also, the target market should be willing to buy your improved product and not prefer to stick to the already existing ones. Your business research will give you an idea of this. We would discuss business research in our subsequent articles.
Ubi Franklin's Instant Pickup is built on the vacuum created by laundry services who wait for people to bring their clothes to them and come back to pick them laundered.
3 Successful Companies Founded by Nigerian Students
Ubi saw a gap and created a startup to bridge the gap. Instant Pickup helps collect people's clothes, take them to customers' their preferred dry cleaners and return them laundered.
Can it be cheaper?
Coca-cola is a premium carbonated soft drink manufactured by the Coca-Cola Company since 1886. It enjoys a huge share in the Nigerian market amidst fierce competition.
But recently, AJEAST Nigeria Limited, the Nigerian unit of AJE Group introduced the BIG-cola carbonated soft drink among other drinks.
Because this brand is giving more for less, it is giving Coca-cola a tough time as Nigerians are tilting toward the 'Biggie' brand.
This is a typical example of creating a cheaper version of an existing product and leveraging on its already existing market.
Digital Marketing Trends for Your Business in Nigeria
What are people searching for?
For bloggers, before putting up a new post that will rank in search engines, they must first of all research to know what keywords people are searching for on search engines. Google AdWords and Buzzsumo are some popular tools to research keywords.
You can do a similar thing to come up with a business idea.
Explore the internet for common keywords and internet searches. This will help you have an idea of what people are searching for most, which may bring about an idea or two.
How to Become a Social Media Influencer in Nigeria
What do you love doing?
Doing what you really have passion for is what will guarantee your success in whatever business you settle for. It is very important that you put that into consideration in the process of creating a business idea.
The reason experienced entrepreneurs often advice that would be entrepreneurs should pitch their business tent in their comfort zone is so they could remain in business even when things get very tough.
At such times, your passion may be the only thing that will keep you going.
8 Myths About Entrepreneurship You Should Never Believe
Now that you have a clue of how to come up with a business idea, what idea are you pursuing?
Next, you have to validate your startup idea. You have to know whether your target market is large enough and if they are willing to buy them for a profitable price.
You remember the scenario I painted in the introduction? You don't want to be in that ugly situation.
So it's very important that you validate your business or startup idea before you put money on it.
In our subsequent articles, we will take you through the process of validating your business idea.
Have you already started your startup?
How did you come up with your startup idea? Feel free to share your experiences with our young community and who knows, you might be saving a soul.