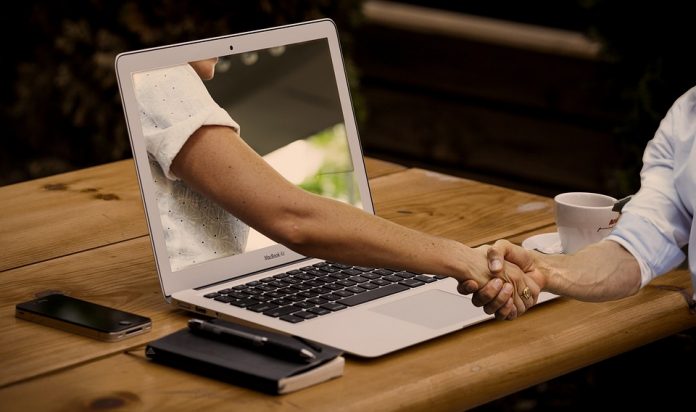 How to start a business in Ontario with no money 
Starting a business in Ontario with no money might be discouraging. This is because there are so many challenges that may require money to fix while running a business. 
Today, in this article, I will be discussing the best ways to start a business in Ontario with no money and how to become successful in the business. Just stick around as I walk you into it. 
How to start a business in Ontario with no money
1. Freelancing
If you have a skill, whether learned or acquired, this is the time to make money online with your skills. There are many skills you can learn on YouTube to help you get started. 
Don't just fold your hands, you must start from somewhere if you want to start a business with no money in Ontario. You can start content writing, graphic designing, and web development, as a freelancer. 
All you need to do is to be hardworking and focused. It may not be easy, but it's worth doing. There are websites like Upwork, indeed, LinkedIn and Freelancer that can help you find clients.
2. Online Coaching
With online coaching, you are good to go. One thing about online coaching jobs is that you need to be an expert in what you are coaching. 
It offers flexibility in terms of time and location. Coaches and clients can interact from anywhere with an internet connection, making it accessible to people worldwide.
Start by sharing your skills through online coaching platforms or consulting sessions. You can provide guidance in areas like fitness, career counseling, or personal finance.
Look out for sites or platforms that offer online coaching jobs and register with them, follow their rules and guidelines. Check out the following sites for online coaching jobs:
Betterhelp

Coach.me

Life coach directory

Noom

Thumbtack

LinkedIn

Upwork

Udemy

Coursera

Skillshare

YouTube
3. Dropshipping
You should try dropshipping if you are still confused on how to start a business in Ontario with no money. Start an e-commerce business without holding inventory by becoming a dropshipper. 
Starting this business with no money can be challenging, but it's possible. The first thing you should do is to choose a product that interests you and has a demand for the product.
You should write your dropshipping business plan yourself as it will help you save costs. The business plan we are talking about includes your chosen product, target audience, and marketing strategy. 
Also, look for suppliers with a good reputation that can offer dropshipping services directly to your customers. AliExpress, SaleHoo, and Oberlo are popular platforms for finding dropshipping suppliers.
By now, you should be ready to start dropshipping products from your chosen supplier to your store or directly to your customers. 
You can start a free or low-cost e-commerce platform like Shopify, wooCommerce (for WordPress), or Wix. Customize your store to match your product.
Optimize your website for search engines to increase organic traffic. Focus on keyword research and on-page SEO techniques.
Create business profiles on social media platforms and share your products. Engage with your audience and build a community. 
4. Affiliate marketing
Start by promoting products or services on your blog or social media and earn commissions for each sale generated through your affiliate links. You may like to read how to start affiliate marketing as a student in the UK.
5.  How to start a business in Ontario with no money  – Content creation
If you have a passion for creating content, start a YouTube channel, blog, or podcast. As your audience grows, you can monetize through ads, sponsorships, and merchandise sales. It's a free startup for you. 
6. How to start a business in Ontario with no money – Social media management
Starting a social media management business with no money is possible, but it will require your time, effort, and creativity. 
Managing social media accounts for people is also a good way to start a business in Ontario with no money.
Begin by offering social media management services to small businesses. Help them grow their online presence and engagement.
To do this right, you should learn about social media platforms, trends, and best practices. There are many free online courses and resources available.
Practice how to create engaging content, including posts, images, and videos.
Set up professional social media profiles to showcase your services and portfolio. Always share valuable content related to social media management on your profiles to demonstrate your skills. 
You can also host free workshops or webinars on social media topics to showcase your knowledge and attract potential clients.
Reach out to local businesses or small startups and offer your services for free at the initial, then explain how you can help them improve their social media presence.
Look out for local influencers or content creators to help them manage their social media accounts in exchange for money, exposure, or testimonials.
7. Virtual assistance
Virtual assistance is a job that enables you to work from home by providing secretarial support to entrepreneurs and businesses remotely. Tasks may include email management, scheduling, and data entry. 
It does not require money to start, rather you should acquire the skill, then look out for platforms like iIndeed Upwork, LinkedIn, fiver, etc that will help you find clients. 
8. Event planning
It's lucrative to start event planning if you are looking for how to start a business in Ontario with no money. Plan and coordinate events, such as weddings or parties, for clients. You can start by building a portfolio with low-cost or free events.
9. Home-based catering
If you love cooking, consider starting a home-based catering business. Advertise your services locally and focus on small events or parties.
It can be challenging to start this business with no money, but it's achievable with proper planning and effort. 
Before you begin, determine the type of catering you want to offer. Focus on a specific event, such as weddings, birthdays, or private parties. 
Also, make use of your existing kitchen equipment and utensils to avoid investing in expensive equipment at the start or borrowing from friends and family members.
Create a limited menu with dishes you can prepare well and affordably with the resources you have. Start with a few signature items that showcase your skills.
Use free website builders like Wix or WordPress to showcase your services and menu. Also use free marketing methods like social media marketing, and word-of-mouth to promote your catering business. 
10. Teaching or tutoring
You can try teaching or tutoring if you are looking for how to start a business in Ontario with no money. Start by offering your skills in subjects like math, music,and language such as English, French, Spanish, Latin, etc, by becoming a tutor or online instructor.
Begin by determining what subject or skill you are knowledgeable in and passionate about teaching. This could range from academic subjects to practical skills like cooking, programming, or art.
Consider creating free courses on platforms like Coursera, edX, or Udemy, they often allow you to create and offer basic courses for free while you earn money.
Also, learn how to use free online platforms like YouTube, and social media, but if you prefer text-based teaching, start a blog or write an eBook. You can monetize your blog through ads or affiliate marketing once you have an audience.
Some online platforms, such as Italki for language teaching or out school for various subjects, allow you to teach and earn money once you gain experience and positive reviews.
11. Cleaning services
Start a cleaning business by offering residential or commercial cleaning services. You'll need minimal equipment and supplies to begin. 
You need to determine what types of cleaning services you will offer, such as residential, commercial, or specialized cleaning (e.g., carpet cleaning).
To save costs, use your cleaning supplies and equipment to minimize startup costs. If you don't have the necessary equipment, consider borrowing from friends or family members.
12. How to start a business in Ontario with no money – Pet services
If you're looking for how to start a business in Ontario with no money, and you are an animal lover, this is a great win for you. You may like to read how to start an Airbnb business in the UK.
Start by offering pet-sitting, dog-walking, or grooming services. Market your services in your local community or through social media platforms such as Facebook Instagram, and Upwork, indeed as this will help you to get clients.
13. Online reselling 
Source low-cost or free items from garage sales, thrift stores, or online marketplaces, and resell them at a profit on platforms like eBay, Etsy, Shopify, jiji, amazon, or Facebook marketplace.
Select a category of products to resell. Focus on something you are knowledgeable or passionate about, as it can make the process more enjoyable and easier to do.
Register with online marketplaces or social media platforms where you intend to sell your products. Consider platforms like eBay, Amazon, Poshmark, or Instagram.
Begin with a few products or items you already have. As you make sales and generate income, reinvest it into buying more products to resell.
Provide excellent customer service by always responding to inquiries, addressing customer concerns, and maintaining a positive online reputation.
14. Photography
If you have photography skills, offer your services for events, portraits, or product photography. Build a portfolio by offering free or discounted sessions initially.
If you have a smartphone with a decent camera, start by using it. Many professional photographers began their journey with smartphone photography.
Invest time in learning the fundamentals of photography. There are countless free resources online, including tutorials, articles, and YouTube videos, that can help you understand concepts like composition, lighting, and exposure.
Use free photo editing software like GIMP or Adobe Lightroom mobile (free version) to enhance your photos and learn the basics of post-processing.
If you need specialized equipment for a specific project, consider renting or borrowing it from friends or local photography clubs.
Attend free photography workshops or meetups in your area. These can be excellent opportunities to learn from experts and work with other photographers.
As you gain experience, you can start selling your photos through stock photography websites or to local businesses or individuals and this will enable you to earn cool cash. 
15. Food-Delivery
Are you wondering how to start a business in Ontario with no money? This is for you. You could start a food delivery service or prepare home-cooked meals for busy individuals or families. You can operate from your kitchen and gradually expand.
Determine the type of food delivery you want to offer. This could be homemade meals, a specific cuisine, healthy options, or catering to a specific dietary need.
Outline your business goals, target audience, pricing strategy, and marketing plan. Having a good plan is important even if you're starting with limited funds.
If you're a skilled cook, use your kitchen to prepare meals. This eliminates the need for renting a commercial kitchen or investing in restaurant space.
Create a simple website or use social media platforms to showcase your food samples. Platforms like Instagram and Facebook can be powerful tools for marketing your food.
Plan how you will deliver orders. Start by delivering within a limited area to save on transportation costs. You can use a bicycle, scooter, or even walk for short distances.
Connect with local businesses, schools, and offices to offer group or corporate meal plans. This can help you secure bulk orders.
Partner with local farmers, suppliers, or other food businesses to get foodstuff at lower costs or to cross-promote each other.
As your business grows and generates income, reinvest it in expanding your menu, marketing efforts, or improving your delivery tools.
Final thought
Looking for how to start a business in Ontario with no money is undoubtedly challenging, but it's also an opportunity for creativity and resourcefulness. 
Focus on building your skills, and providing value to your customers, and as your business grows, you can invest in paid marketing, advanced tools, and additional services to expand your offerings and increase your income.
Having read this article, I believe that with the right strategies and a good dose of determination, you can confidently build a successful business from the ground up in the vibrant province of Ontario.