Ways to make money online as a student in Nigeria
Hey guys,
I am glad you are interested in making money online as a student here in Nigeria.
As a student, you have lots of needs. Most of the time, your parents don't even want to agree to those needs. Of course, that's our parents for you.
Even when your parents can afford to you give money, you may not want to bother with all of your needs.
You may want to foot some of your bills; change your jeans trousers from time to time, buy yourself some recent iPhone or Samsung phones, or even register for a course online.
You need money to fix all of these and except you are one of Davido's siblings you may have enough money to do all these in your bank account.
In this post, I'll show you the solution to this problem by showing you ways you can make money online even as a student in Nigeria.
Online businesses are the most suitable for students in Nigeria and even stay-at-home mums. For one thing, you'll have control over your time and can also attend other important activities like your schoolwork.
So I'll show you some of the best ways you can ultimately earn online in Nigeria and be financially independent.
At the end of the post, I'll also show you 71 other businesses you can do as a student in Nigeria that is not necessarily online-based but that is easy to do, not time-consuming, and achievable for every Nigerian student. So, watch out for that at the end of this post!
Now, let's get started.
Ways to make money online as a student in Nigeria
Start a Youtube Channel
According to recent research, has 2 billion monthly users.
According to the same research, YouTube is the second most popular social media platform.
In Nigeria as well, YouTube has continued to grow its users base in Nigeria by the day.
There are so many various contents that Nigerian viewers love to watch on Youtube; from newly married couple shows to celebrity gist and money-making hacks, the list is endless.
As a student in Nigeria, you too can join the Youtuber's train and start building an income source for yourself while in school.
All it takes for you to create quality YouTuber Images is a good camera and lighting. Content too is very important which brings me to the question of the bestselling content on Youtube.
Tech reviews, tutorials, product reviews, and vblogs are some of the YouTube channels that attract the audience and you can monetize.
Take a tech review and unboxing YouTube channel for example.
If that's what your YouTube channel is all about, you could review new phones, laptops, or other gadgets and unbox them (unwrap) to show your viewers some of its features.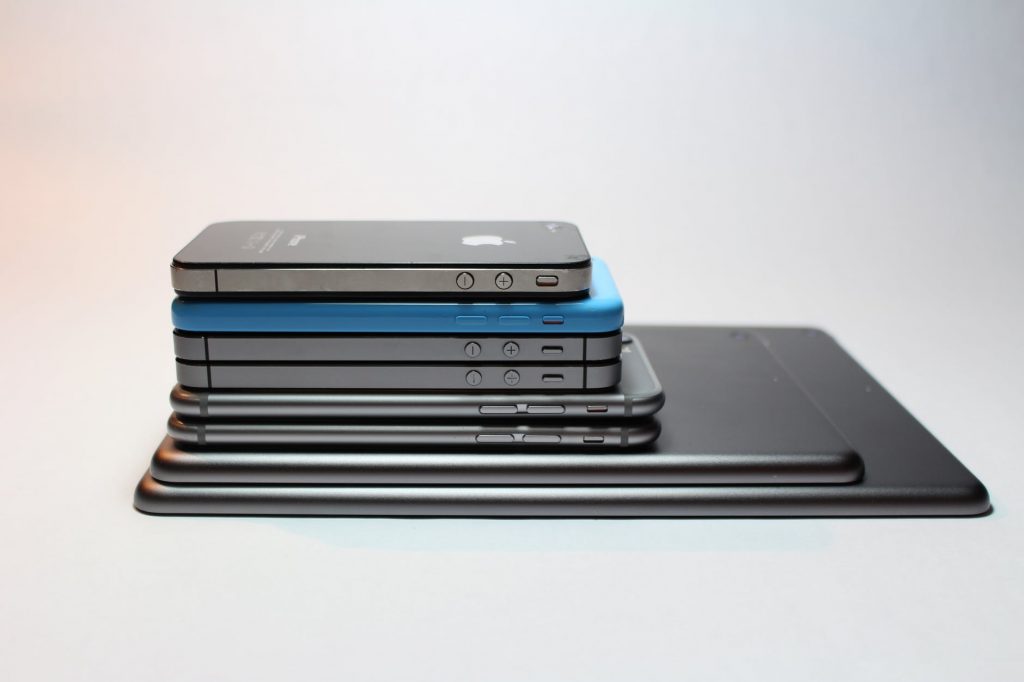 You could also compare two technologies and review each. Ordinarily, this type of channel will attract advertisers who would want you to talk about their products while.
There are other easy and straight forward ways you could start making money not only with a tech review YouTube channel but in any topic you choose.
Here is a detailed post on how you can make money from a YouTube channel that I previously posted. Once you digest everything one after the other in this post, you should prepare to start earning right from your campus hostel.
Paid Website Surveys
As a student, another way you can make money online is through paid website surveys.
Paid surveys are one of the most talked-about ways of making money recently by young people in the world and it's one of the ways students can make money on the side in Nigeria.
As the name implies, paid survey sites are online platforms where surveys and researches are carried out on behalf of different companies using internet users like you and me.
So, basically, this is how it works.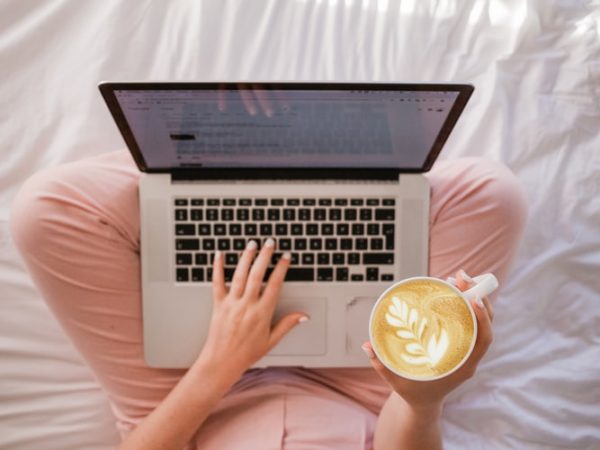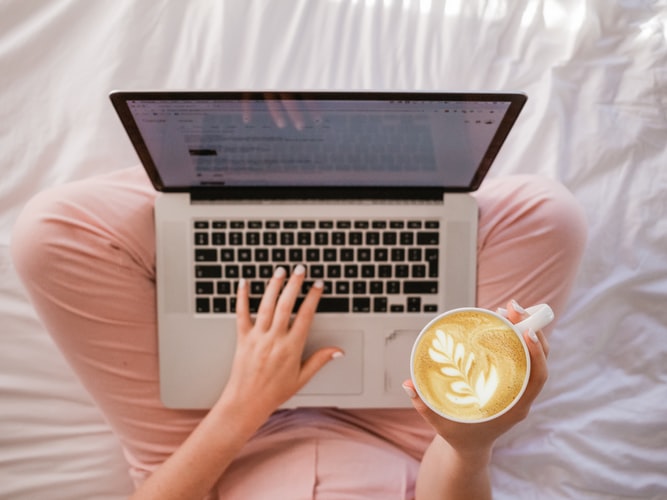 You sign up to any of the paid websites, put in your different details (so they know the kind of surveys you can answer), and then proceed to answer those surveys based on your background and other factors.
Once you successfully complete your surveys, you will immediately get paid. Isn't that too good to be true?  This is truly how it works.
But to be sincere with you, it takes patience and a high degree of self-discipline and restrains to be able to complete those surveys on the platforms; it can be long sometimes.
Pro Tips
If you want to maximize your daily earning with the paid platform, you may want to register with more than two paid survey sites.
Not all survey website accepts Nigerian website users to use and earn money from their platforms.
Now, as to which survey websites pay Nigerians; how much the survey websites pay Nigerian users, and the payment procedure, I discussed these step by step in this post on Top 15 Best Paid Survey Websites for Nigerian.
Sell online courses
I recently completed an online course on keyword research and SEO by LongTailPro. I bought the course on Udemy for $9 – that's about N4,000 Nigerian money. Trust me, it's a lot of money to me, but thankfully, the course was worth it good investment!
Millions of people like me buy courses online not only from Udemy or Coursera but also other online market places for online courses.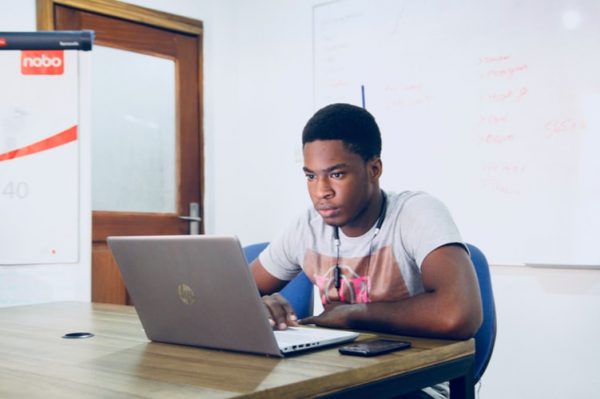 These courses are created by people like me and you who have knowledge in an area and can educate others in it.
When I bought the keyword research, only a little percentage went to Udemy, the platform providers, the rest goes to the pocket of the course creators.
Online courses are a mix of video recordings or live lectures supplemented with readings and assessments that students can complete on their own time.
The most important thing for an online course is for it to be engaging and to deliver a clear outcome.
If you have any digital skills or in-depth knowledge in any field other people would want to pay to learn, you could turn into an online course and start making money as a student.
Sell your skills on Fiverr
Fiverr is an online market place where skill service providers meet business owners or individuals who need those skills. The platform is a freelance market place for lean entrepreneurs to render services.
Fiverr's services start at US $5 and can go up to thousands of dollars with gig extras which is very cool for a student for that matter.
The website was launched in early 2010 and by 2012 was hosting over 1.3 million Gigs. Fiverr.com has been ranked among the top 100 most popular sites in the United States and the top 200 in the world since the beginning of 2013.
You can render all sorts of digital services from digital marketing, graphic design, ebook conversion from PDF, ebook book cover design, web design, copywriting services, etc.
Pro Tip:
Some of the most sought-after skills that you can quickly get a buyer for on Fiverr are:
For Video Animators
#1: Whiteboard Animation
#2: Speed Drawing
For Graphics Designers
#1 Logo Designing
#2 Business Card Designing:
#3 Flyers
#4 Infographics:
#5 Create Vector:
For Search Engine Optimizer:
#1 Keyword Research:
#2 Content Writing:
For WordPress Designers/Developers:
#1 Fixing or Customization:
#2 Installations and Blog Creation
If you know any of these skills and can render it to the satisfaction of customers, please run to Fiverr, create an account, and start earning your money, your gigs are waiting for you there.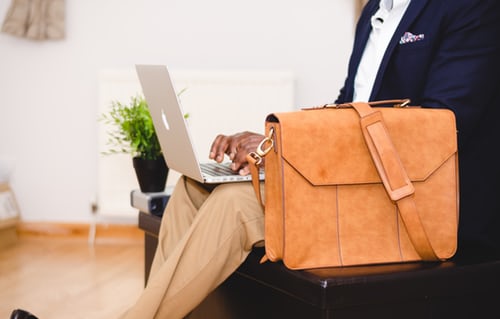 If you want to get businesses and make money on Fiverr, you need to follow some guidelines in registering your account. I explained everything in a step by step guide on how to make money on Fiverr in a previous post.
Sell your crafts on Etsy
One of the ways I will recommend that a student can make money online is through Etsy. I must say that this is one of the easiest ways to make money on this list.
Etsy is an online market place where people sell and buy handmade art and crafts and vintage items.
If you love art and crafts or like to make handmade products i.e. fashion items, decoration, etc. then, Etsy is where your money is waiting for you.
Better still, if you have a fashionista grandma who has some vintage fashion items and you are willing to share your proceeds with her, then viola! Funny, right? And people are making cool money from Etsy daily.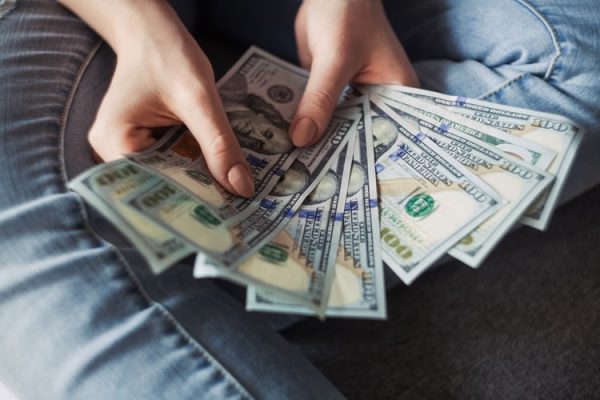 Etsy will pay you once buyers purchase items that you list on their platform and only take 5% for themselves. The rest of the money is yours.
Publish a Kindle ebook
Are you a book lover? Do you have a dream of becoming an author some times in the future?
There is good news.  You can achieve your dream of becoming an author even as a student and the best part? You can make lots of cool money from it.
With an ebook, you are the writer, publisher, promoter, and rightly so, you take all the profits.
One thing you should have at the back of your mind before writing your ebook is that you cannot just write any topic you want. If you do, you may end up not making a dime.
Yes, ebooks sell but people have their own different ebook needs. You need to know what your target readers want to know or read and write an ebook fulfills their needs.
Remember, you cannot force people to buy a good book just because you feel it's awesome. It's the subject that would motivate them to buy.
Once research on the topic is done, start writing.
When your content is ready, you will convert it into a format that amazon kindle publishing accepts and if your ebook is good enough, you are ready to start making money as a student.
Start a podcast
A podcast is a digital audio file or recording, usually part of a themed series, that can be downloaded from a website or to a media player or computer.
Podcasts are fast becoming a thing in the world right now and in fact, 50% of all US homes are podcast fans. Nigeria is not taking a back seat when it comes to embracing podcasts.
Podcasts can cover any topic you can think of from edgy fashion trends, iPhone new stock reviews, celebrities, and trending gist, starting a business without capital, moving on after a breakup, you just name it.
There are already quite a number of podcasters in Nigeria but there are not just so many of the popular ones yet. So for anyone who is interested in the talk business, I'll encourage them to start a podcast A.S.A.P.
And as a student, it's so easy to start a podcast. All you need is a good recorder, your content, an amazing voice (you can learn on the job) and … pretty much.
Nigerians don't dull when it comes to copying ideas, trust me, in a couple of years, there will be so many podcasts around that it will be difficult for new ones to stand out.
And yes, you can make money from a podcast. In fact, it is so easy to make money podcasting once you start to have a few hundred listeners – these could even be your course mates.
One way to make money from a podcast is through affiliate marketing. You could also do direct adverts with brands and earn really big.
The good thing about a podcast is that advertisers don't expect you to have a crowd of listeners; they are interested in a niche target; people they can be sure are interested in the product they advertise on your podcast.
Start Blogging
You must have heard this a thousand times in your research on ways to make money as a student in Nigeria.
Yes, this is one tested and trusted ways of making money in Nigeria. I operate in this industry and yes, I can give you my words.
If you love to write or you just love to break news and help inform people, this could be best for you.
You can start a blog in the comfort of your room with your laptop, tablet, and chair.
And the interesting thing about blogging is that there are several streams of making money from it.
You can make money blogging through:
Selling e-books on your blog
Selling online courses
Offer paid freelance services
Make money from affiliate marketing
Display Google ads on your blog (Advertise products and brands)
Start an e-commerce store (sell products on your blog), etc.
You can also create a paid private forum and sell premium content like tutorials and products.
Amazing, right? Yes, blogging is cool like that.
I'll advise you to start your blog as early as possible though because it takes time to grow your audience on to the point where you start to make reasonable money.
If you do not know how to create a website, WordPress is there to help. It's easy to create a WordPress blog, start posting and keep learning on the job.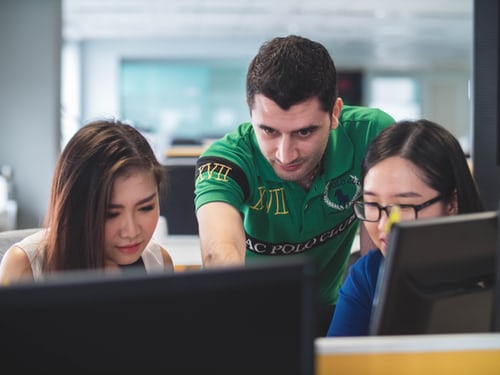 As they say, content is everything when it comes to blogging. If you get your content right, you will achieve success in blogging and fast too. These 33 simple ways to grow your blog will help you start success ready. 
Create a niche website
A niche website is a small website focused on one particular topic which shares all information relevant to the topic that is both useful and interesting for the target audience.
Running a niche website is similar but different from general blogging.
A niche blog could be a skincare or photography niche.
It could be a real estate blog that focuses on a particular topic. A niche blogger writes around that particular topic in his blog posts.
If blogging is profitable niche blogging is even open for more monetization.
Advertisers are sure that you have a particular target audience and they can be sure of whom will see their adverts e.g. people who want to buy or people looking to improve their skincare.
You can make money through a niche website via all the means I discussed in blogging and additionally, direct advert where you strike a deal with a brand and post their banner on your website for a duration while they pay for the ad space.
Ways to make money online as a student in Nigeria
Start a book review site
Starting a book review blog is another way a student can make money online.
A book review blog is a form of niche blog where you write about people's books and let others know what you feel about different books and why they should or not buy a book.
A lot of publishers rely on book review books to help them review their books. Many are willing to pay niche book reviewers so they can review their books and get the words out.
If you are a student is loves reading wide, you can create a book review niche website and start earning from your love for books.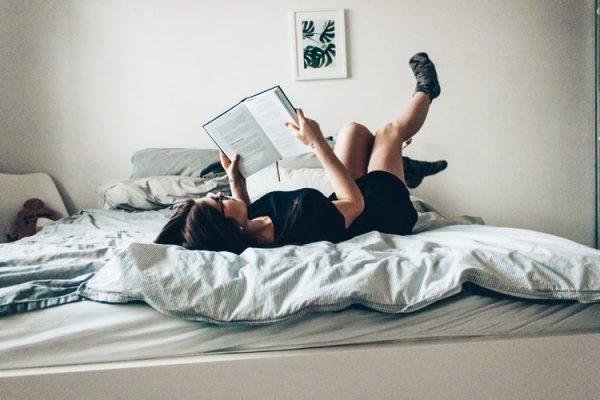 There are several other ways you could make money from this sort of website. You could even create a paid book club/community where members pay a token annual fee.
You could organize small events where authors are invited to come to engage with your community of readers.
If you get sponsors for such events, you are adding to your revenue. You see, there are so many possibilities in starting a book review website or any other niche website, we can't even exhaust them.
Pro Tip: SEO skill is very crucial in succeeding in any niche blog
Do Facebook marketing
As a student, you likely use Facebook, right? Did you know that you can make money from your knowledge of how Facebook works?
Facebook now has 2.60 Billion monthly active users and counting. This huge population of Facebook users makes it the darling of business owners.
A lot of small business owners in Nigeria want to advertise their products via Facebook but they don't have an idea of how to run their adverts and target audiences.
These business owners don't know how to go about Facebook advertising but they have the budget for it.
If you could render these services on their behalf, you could get paid for it.
You will need to reinforce your knowledge of Facebook advertising in order to render Facebook marketing services.
You don't need to spend a lot of money to learn it. An online course costing less than $10 on Udemy or Coursera is all you need to have a comprehensive knowledge of Facebook marketing and then start making smiling to the bank.
Provide email marketing services
Just like Facebook marketing, you can also make money helping people provide email services for their businesses.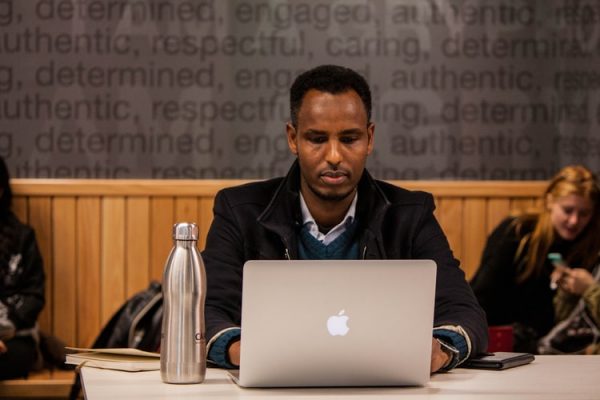 All you need is to have is a comprehensive knowledge of how email marketing works, and then start putting words out.
The same applies to social media marketing. You could combine the three and even more and increase what you are capable of earning.
Sell Photos Online
This one is for students who love photography. As a lover of photography, you take beautiful pictures everywhere you go.
If you are a student who loves taking beautiful photos or you are blogger who takes beautiful images for your blog, then you can start earning money by selling stock photos online on sites like Shutterstock and iStockPhoto.
Selling photos is a business idea that hasn't been bombarded by many Nigerians.
The great thing about selling stock photos is you don't need any special training, the opportunities are enormous and you don't need a website to get started.
All you need do is take beautiful photos and sell to stock photo websites.
Sell on Jumia/Konga
If the ways to make money as a student in Nigeria I have mentioned above are not for you, you may want to try selling items online.
No, you don't need to get a website. All you need are products that you can sell and make profits from.
For example, let's say you sell designer footwear for men or kitchen cooking utensils, instead of you to go and rent a shop to sell those, all you need do is partner with Jumia or Konga and list your items on them.
What I like about selling on Jumia or Konga is that they already have millions of buyers using their platforms. So you don't need to pay for advertising or marketing fees.
Jumia and Konga take their own little cut from whatever you sell. That's not really a big deal if you get your pricing right.
You may find out what other sellers on the platform are charging so that you sell at a relatively good price for your products.
Pro Tips:
There are some best-selling products in Nigeria. If you want to make the best of selling on Jumia or Konga, it's adviseable you sell some of these 75 best products to sell in Nigeria today.
21 Ways to make money online as a student in Nigeria
Start Dropshipping
Another thing to do to make money in from the confine of your room is to create your own drop-shipping business.
Dropshipping is a type of business model which enables a business owner to operate without maintaining any inventories, owning a warehouse to store their products, or even having to ship their products to their customers themselves.
Another thing you can do to earn money in Nigeria is to create your own drop-shipping business.
Dropshipping is a type of business model which enables a business owner to operate without maintaining any inventories, owning a warehouse to store their products, or even having to ship their products to their customers themselves.
Render SEO services
A huge percentage of business owners in Nigeria have websites.
For business owners, it's one thing to have a business website, it's another thing to have a functioning website that ranks high on Google search.
If a website ranks high on Google, people can easily find products on your website and possibly buy it.
SEO (search engine optimization) skills can help you take a website to Google's first page in a few days.
If you have this skill, you can help business owners increase their search visits, increase leads, and boost sales of their product.
SEO is one of the most sought-after skills right now. If you possess this skill as a student, you can create a source of income for yourself.
Become a freelancer
Freelancing is a big part of the US economy with a total income of nearly $1 trillion. This amounts to 4.8% of the total GDP of the country, making it on par with major industries.
This makes freelancing is a huge employer of labour in the US. Hundreds of thousands of Nigerians also make money freelancing.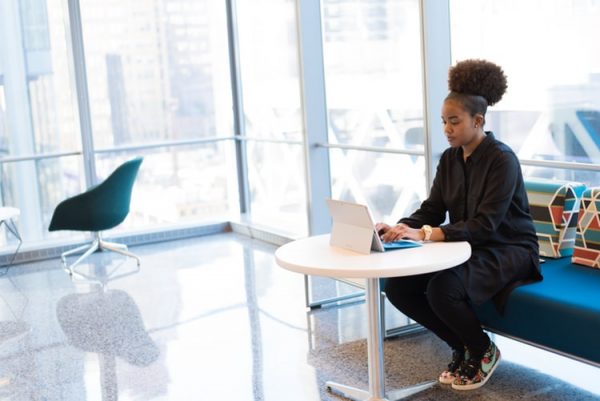 One of the most suitable ways students can earn some money online is by freelancing. freelance Freelancing allows you to get started earning without any capital at all but with plenty of passion and skill in what you do.
The term freelance is used for a person who is self-employed and not necessarily committed to a particular employer long-term.
Basically, as a freelancer, you provide such skills as copywriting, graphics design, website design, social media management, and many more for the client.
Let's say you have good writing skills for example. You will then have to pitch for jobs related to writing from time to time.
Such jobs could range from proof-reading to article writing, to copywriting, SEO writing, etc. Once you get a job, you work on the project and once you successfully complete a job for a client, you get another job.
If you don't want to work for a while in order to face your studies, you would simply stop pitching for jobs.
Pro Tip:
Here are some of the best freelancing websites where you could get gigs:
Fiverr
Upwork
PeoplePerHour
Toptal
com
DesignCrowd
Nexxt
DesignContest
TaskRabbit
Become an online tutor
E-learning or online learning is the process of acquiring knowledge through electronic technologies and resources.
A rise in the number of internet users has increased the market demand for sophisticated online learning courses.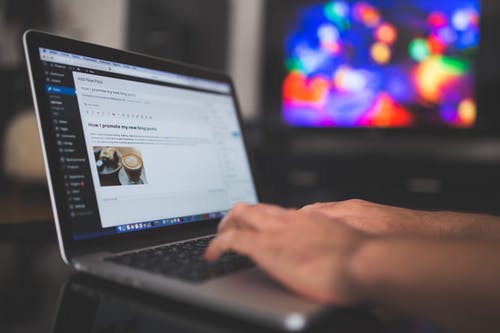 According to the Office for National Statistics, nearly all adults in the age group of 16 to 44 years in the UK were recent internet users (99%) in 2019.
The availability of enhanced network connectivity coupled with the convenience offered by on-demand courses will drive the market size.
Now, this might not necessarily be the exact picture in Nigeria, but I can assure you that there is an increasing demand for learning online in Nigeria.
People want to take in knowledge on the go and in the comfort of their phone screens. From learning how to cook their favourite meals to learning a new language or learning how graphic designing, people want to consume education online.
As a student, you may be surprised if I tell you that you too can become an online tutor. The question you should ask yourself is "what can I teach online".
You don't need to think too far. Think of a Nigerian teaching Nigerians in diaspora how to speak their local languages through downloadable videos.
Or a student teaching a course on the best businesses students can do in school. Sound cool, right? Online businesses can be that basic yet, profitable.
Pro-Tip:
You could sell your online courses on top websites where people buy their courses like Udemy.  Or you may need to market your online course on your own website.
That is why you need to have built a reasonable social media presence that you can leverage when you have a course to sell, so you can promote it on your social media pages.
It's as simple as that.
Become a graphic designer
Listen, if you know how to do graphic designs as a student and you are not making money from it, then what are you waiting for. A lot of businesses need your services. You can even get gigs on Fiverr or other freelance websites.
You could start by helping our department of faculty to design event logos, banner images, magazine covers, etc. Before you know it, student business owners will get in touch with you to work for them. And before long, other big clients will start flocking to you.
If you need to brush up your graphic design skill, then go learn some courses online or commit to retraining so that you can position yourself to start making money from rendering graphic designing services.
Develop software applications/Apps
This one is a no brainer. I mean we all know that programmers and web designers are some of the most sought after professionals these days, especially the ones that know their onions.
I mean what company or business does not have or want to build a website for their business?
If you have this skill, even as you are in school, you can make a lot of money from helping brands build their websites.
If you don't have this skill, don't worry. You can learn how to build simple websites using WordPress. Online courses will help you. You can get your hands on one or two courses or a YouTube video to teach you how to create a website using WordPress.
Comedy Skit
If you are the creative funny type and your friends and family keep telling you how hilarious you are, why not start trying your hands on creating skits.
You will not make money from creating skits immediately but you will be creating a huge source of income for yourself for the future.
If people find you really creative and funny, they will start to follow you on social media. Once you have a few thousand followers, you will be getting adverts for your skits.
Influencers, comedians, skit makers like Lasisi Elenu are making unbelievable money from creating engaging, funny and creative videos and trust me, a lot of those guys do it full-time and they are doing well.
So, there you go. That's the list of the 21 ways to make money as a student in Nigeria.
I did promise that I will give you a list of the 71 best businesses students can do in Nigeria right now.
For you to have read this post to this end, it's only fair that I fulfill my promise. So, below is a list of some amazing businesses you can do in school not necessarily online as promised.
Sell customized T-shirt
Sell Ankara fabrics
Sell Ankara books, shoes and bags
Footwear sales
Sell fancy jeans
Make and sell skin products
Sell foodstuff
Natural skin products
Natural hair products
Sell weave on
Make and/or sell wigs
Sell underwear for students
Phone accessories
Sell used phones
Learn how to make perfumes and sell them
Sell Jewelry
See a complete list of the other 55 things you can do to make money as a student in school.
If you loved this article, then show some love. Follow our Instagram account:
Now, go make some money. Cheers!