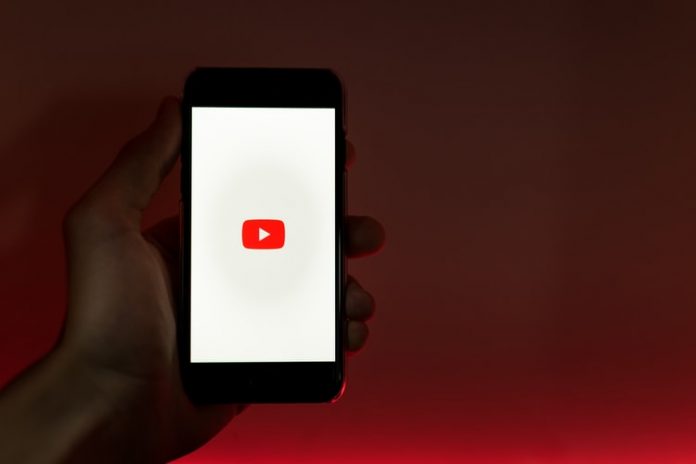 How to Get Paid Through YouTube in Nigeria: Build Subscribers, Earn Money
Hey guys,
Today, we are answering a very important question: How can I get paid through YouTube in Nigeria? How can I make money from YouTube scribers and earn money?
Its high time we discussed this topic right? I can't agree less.
Like other profitable businesses to do in Nigeria right now, building a YouTube channel that can be monetized is a very cool business – not just ordinary hubby as some may erroneously think.
Whether you are an established Youtuber like the Food Youtuber sisiyemmie or you are just starting out as a newbie in the YouTube world – like myself, every hard-working Youtuber's desire is to grow their YouTube channel to that point where it starts to earn them money while they are sleeping – no, not sleeping, I meanwhile they are scrolling through their IG stories- lol.
So, that's the big picture. YouTubers want to get paid for their contents on the platform.
How to Get Paid From YouTube in Nigeria?
Today, we'll be looking at these methods of getting paid through YouTube in Nigeria:
Become a YouTube Partner
Sales Funnel
Affiliates
Create sponsored content
Sell your own merchandise
Brand Ambassadorship
Others
Before we go to the business of the day, listen first.
If you want to be getting some money from YouTube in Nigeria, the first thing you need to do is to know how to create a Youtube channel that can earn you money. Only then can you think of monetizing YouTube videos.
If you want to start earning from the top 15 Best Paid Survey Websites in Nigeria, click here, if not, continue reading how to earn from Youtube.
Lots of new Youtubers find the article on how to make money with Youtube / by Digitalmarketingskill a very very valuable resource when starting out with YouTube. I personally advise that you read it too.
Creating appealing and valuable contents consistently on YouTube can be quite tasking and expensive too – considering the cost of a good camera – or mobile phone, internet data and your valuable time.
So, if you have built your YouTube subscribers to over 1,000 or close to, I think it's only fair that you should be getting a kind of return in terms of earnings from YouTube.
How to start earning from YouTube in Nigeria
Just as it is with blogging and other ways to make money online in Nigeria, your YouTube content quality cannot be overemphasized. To start with, you must make videos on topics that viewers are most interested about. You must also be passionate about the topic and/or you have lots of knowledge about it.
If you love a particular niche and you do not have much knowledge in it, why not commit some time to learn and gaining abundant knowledge on it. No knowledge is lost, as the saying goes.
You might be wondering what some of the best niches to start a YouTube channel here in Nigeria on.
Below is a list of some of the best ranking YouTube niches. Please note that if you have unique contents on a unique subject matter or niche you could also go viral and make money through your YouTube.
Most profitable YouTube niches in Nigeria
These niches represent some of the highest YouTube earners in Nigeria:
How-tos
Product unboxing
Tech gadgets reviews
Music and movies
Entertainment
Comedy and pranks
Makeup and styling
Fashion YouTube
Food Channel
Digital Marketing
Yoga
Haircare
Movie Reviews
Like I said earlier, you may also be successful with any other unique niches outside of the above-listed ones if you put in the needed work and come off with useful contents.
Once you have chosen a profitable YouTube niche and you are churning out valuable contents consistently, the next thing is to attract enough subscribers and that takes us to the next question:
How can I get more subscribers on my YouTube Channel?
Its not rocket science! If you want to get more subscribers on your YouTube Channel, you need to create contents that potential subscribers would love.
This is really important as whether or not you would be able to monetize your YouTube depends on the extent to which you are able to attract viewers willing to click the subscribe button.
Generally, to attract advertisers both from within YouTube and outside, I'll advise that you get a minimum of 1,000 subscribers and 4,000 watch hours in 12 months before you apply for any monetization. (This specifically applies to YouTube Partnership Program (YPP) and not necessarily other monetization means). We would talk extensively on later.
If you already meet this threshold, then you should start looking for ways to start getting paid through YouTube.
Without further ado, below are some of the ways you can get paid through YouTube in Nigeria.
7 Ways to Get Paid Through YouTube in Nigeria: Build Subscribers, Earn Money
Become a YouTube Partner
First things first, you have to hit a minimum of 1,000 subscribers and 4,000 watch hours in the past 12 months before you apply to become a YouTube Partner.
What does a YouTube Partner entail?  Well, this is it. As a YouTube partner, you'll have access to some privileges such as different earning streams through YouTube. Isn't that cool?
Regular YouTube account owners do not benefit from these privileges – I call it packages.
But you do not necessarily have to be a YouTube partner to earn money with your YouTube account; it's just that being a YouTube partner makes it a lot easier.
You can create a YouTube channel by follow these easy steps
Once you create your channel, make sure it meets the YouTube requirement for YouTube Partner Programs.
Remember, to join the program, you need a minimum of 1,000 subscribers and 4,000 watch hours in the previous 12 months as I mentioned earlier.
Once you hit this achievement, you can now set up an AdSense account. See YouTube guide on setting up AdSense on YouTube.
Once you set up your AdSense account, explore your monetization options. The interesting thing is that there are lots of ways you can make money through this avenue – partnership program: Ad revenue, YouTube Premium revenue, channel membership, merchandise shelf and super chat payments.
Again, there are different requirements and criteria for earning through the YPP – YouTube Partnership Program.
YouTube sets age limit of below 18 for this program and are sometimes country selective.
You would learn all these when you see the YouTube guide on setting AdSense that I mentioned above.
Make sure that you follow all the rules and regulations stipulated for you as a YouTube partner to keep enjoying all the monetization avenues.
Make money through Sales Funnels
Another source of income from YouTube is through sales funnels.
You can make money by sending people down sales funnels. These sales funnels can be for your own products or those of other people.
So this is how it works. Someone comes across your video while searching for something else. Then you ask them to sign in to get freebies like free eBooks, a webinar, a download or anything that could be free that they would want – who doesn't want freebie? Lol.
Then you send them through emails or through a landing page those sales funnels. (They must have submitted their email address or other info before they are sent the sales funnels).
The sales funnel eventually leads them to purchasing a product; it could be your product or those of others.
Affiliates
There are thousands of products and services firms leveraging affiliate marketing to get their messages in front of their target audience.
No matter what their products or services are, there are thousands of YouTubers who are interested in building affiliate relationships with them.
You too can make money from affiliate relationship through your YouTube.
Basically, affiliates are people who will pay you to send people their way to buy a product or service.
So, if you love a product or service say, a mobile phone or a new app that suits your audience, you could sign up on an affiliate program, say amazon associates and then you can simply tell your audience about a mobile phone or app that you trust.
You'll ask them to buy the product and link it in your video. And then once your audience goes to the link and buy the product or service or software or anything else, you get paid a commission.
Now, ow cool is that.
Like I said, there are so many affiliates out there and it's almost impossible for you not to find a product or service you want to promote.
Get paid through brand deals
Brand deals or sponsorship is a huge way to get paid through your YouTube channel, you should capitalize on this if you want to be earning from YouTube here in Nigeria.
If you've seen popular Nigerian tech YouTuber misstechy review new phones or unbox phones, then you should understand what sponsorship is all about.
You can also review products, services or anything else that falls in line with your brand and that your audience will love.
It's nice to have had a personal experience with whatever you would be promoting so that you don't compromise your brand.
If your YouTube channel is new with a hand full of subscribers, you may consider sponsorship new or local brands that will jump at your offer.
To get sponsors, you'll have to go all out to find contacts of small businesses that you want to partner with so you can push your proposal to them.
If you target the right kind of brand, they are likely to want to work with you. Make sure to have your advert rate and letter handy so as to send out as many as possible until you get some Yesses!
Sell your own products/services
If you could join affiliate programs to advertise other people's products or send sales funnel down other people's links, why wouldn't you push your products/services through with you YouTube channel?
Personally, I feel selling your own product/services are the most effective ways you can make money on YouTube. If you have built your platform long enough that you now have a loyal audience who have come to trust you enough, then selling to them will not be a herculean task.
You could sell anything from online courses,
It's as simple as talking about your products in an exciting way before, in the middle or at the end of your posts – main topic – and directing them to your link.
You could sell anything from online courses, E-books, T-shirts, handcrafted materials, fashion items, special food ingredients, slimming tea, etc.
The list is endless when it comes to the varieties of things you could sell through YouTube.
The interesting about YouTube is that you can combine the entire money-making methods we have considered earlier including sales of your products and services.
So, you see, there is really no excuse for you not to make money from your YouTube views.
Get paid through brand ambassadorship
As a YouTuber, you most likely have a strong social media presence on at least one of the popular social media platforms, say Instagram for example.
If you have managed to build a larger audience for yourself on Instagram for example, – say anything from 10k – and you regularly post a snippet of your YouTube channel contents via Instagram, chances are some brands will be interested in doing business with you.
They may want you to help talk about their brand since you have a loyal audience – which tallies with their targeted audience- and you have a large following.
These brands – most likely small and medium brands – may reach out to you for you to become a brand ambassador.
You get to talk about their products/services in all your platforms including YouTube and get paid or get some other benefits in exchange.
Now, over to you.
If you already have your YouTube channel, how are you currently monetising it? How do you plan to monetize in the future? What challenges do you currently face with YouTube and what have you learnt from using the platform so far?
Feel free to let us know your thoughts; we are here to respond to you and share our pieces of advice too.
Now, go ahead and make those bucks! Cheers to more money!