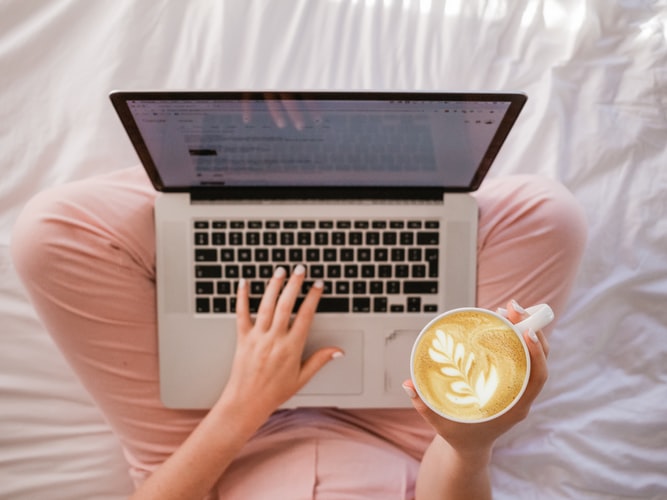 Best Products to Sell Online In Nigeria in 2020
Hi dear,
Am glad you are interested in knowing the best products to sell online in Nigeria in 2020.
Call it dropshipping, profitable online businesses or making money online in Nigeria, selling highly sought-after products via e-commerce is the way to go for savvy, upwardly mobile youths in Nigeria in 2020 and beyond.
For one thing, the Nigerian e-commerce market is a very huge one and consumers in Nigeria continue to explore online options available whenever they are making a purchase decision.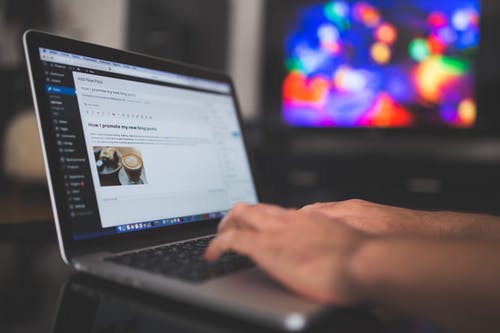 Apart from the fact that selling online is cheaper, the ease of doing business, effectiveness and patronage by a large percentage of consumers are some of the reasons why most people decide to take their products online.
Talking about selling products online, there are varieties of commodities you can sell online depending on 3 important factors:
1). Your personal interest, 2).how huge the markets for those products are and, 3). how profitable that market is.
Now, let's take these points one after the other.
As regards your interest, it is quite self-explanatory.
If for instance, you are someone who loves fashion, it would be easier for you to pitch your tent in the sales on fashion items online.
Because you already love fashion, it would be easier going into a business line that revolves around what you already love doing.
Your market size is another factor you should consider seriously before you start an online business.
You need to ask, how huge is the market? How many people need your products? How many people can afford it? What market share can you have considering your competition market share?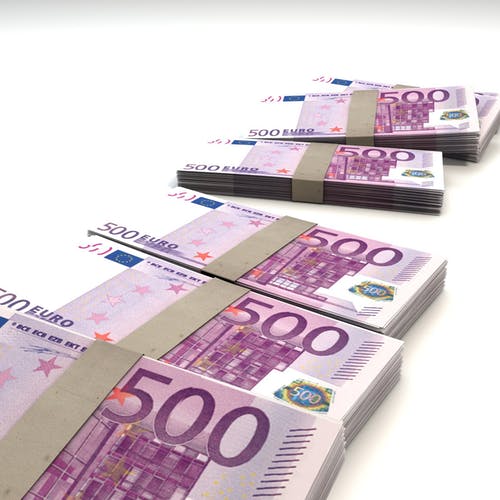 Another important question is 'how profitable is the line of products?' For example, if you want to go into selling TVs, generators and other electronic gadgets, what's the amount of profit you will make on each item minus your expenses and costs?
It's important you give consideration to these points when choosing from the fast-selling products to sell online that I will be listed below.
Now, let's get to the business of the day.
75 Best Products to Sell Online In Nigeria in 2020
Mobile phones
There are 98.39 million internet users in Nigeria as of 2019. This figure is projected to grow to 187.8 million internet users in 2023.
So mobile phones topping this list should not be a surprise to you.
In recent times, I have personally bought at least four mobile phones online, the last one being a RedMi 6a sleek phone.
As long as I can access the internet, I don't see myself trekking the whole of Computer Village all in the name of getting a phone, getting it online is a better option. I guess that goes for you too.
And so does many hundreds of thousands of people who purchase mobile phones daily.
One of the reasons why mobile phones are some of the hot-selling online products in Nigeria is because there are specifications.
What you ordered is will always be what you get.
And please don't buy the notion that the mobile phone market is oversaturated. Yes, there are so many businesses in this product but there is a huge mobile phone market in Nigeria still.
Below are some of the trending high demand for mobile phones in Nigeria:
Samsung
iPhone

What's your favourite iPhone cover?

Infinix
Techno
Geoni
iTel
Nokia
Phone accessories
Phones and phone accessories are like butter and bread. It's given that phone accessories are a hot online product category going by the increasing number of mobile phones users in Nigeria.
As a mobile user yourself, you can rightly testify to it that phone accessories are truly on-demand.
Below are some of the most demanded phone accessories that you can sell in Nigeria and not run short of sales:
Wireless phone chargers
Cell phone Popsocket
Power Chargers or Power Banks
Phone/Tablet holder
Memory card
Earpiece

Phone accessories

Magnetic phone accessories
Phone screen projectors
Fashion items
Needless to say, an average Nigerian is a very fashionable person; its lack of money that kills the fashion sense in many.
Still, looking good is a priority to most Nigerians and they will go to a reasonable length to look presentable, neat and fashionable.
From their wristwatches to their perfumes, eye wears to their cologne, Nigerians perhaps put in practice the saying 'how you dress is how you will be addressed' more than other people in the world.
This informs fashion items being some of the fastest moving products you can sell online in Nigeria in 2020 and even beyond.
Talking about fashion items that are most moving online, they are in different categories. Some of the hottest fashion items in Nigeria are:
Men Watches
Men shoes

Men shoes

Perfumes
Jewelry (Hearings, headband)
Weaves or Hair Extensions
Laptops
Students; start-up owners, entrepreneurs, small business owners, employees, internet business dealers and other categories of people increasingly use laptops in Nigeria in their varieties.
You can be sure to secure a moving line of online business if you can jump into the fast-moving train of laptops in Nigeria, although it is capital intensive.
This will especially work for you if you have targeted the right audience and get other factors right.
Some of the top moving laptop brands you can sell in Nigeria are:
Dell
HP
Lenovo

Sleek Laptop

Asus
Samsung
Acer
Microsoft
Apple
Electronic devices
Electronic devices are also a good product category that you could look into. Some of the electronic devices that consumers prefer to buy via e-commerce are
There is a very high demand for blender online.
A blender is one very useful and important kitchen equipment that we do not need to ask if women needs it in the house but the question is how often does a woman change her blender.
Refrigerators are another good one. Almost every home has one or intends to buy one in the nearest future.
Why don't you tap into this high demand product if you can afford the capital it requires? Other electronic devices that most fast in business are:
Generators
Flat Tvs

Home is the new Cinema

Blue tooth speaker. Etc.
75 Best Products to Sell Online In Nigeria in 2020
Car Accessories
The National Bureau of Statistics revealed that Nigeria had about 11,547,236 motor vehicles in the country as of the third quarter of 2017. Now, that some huge number!
If the automobile market is huge in Nigeria, a country with over 200million population, you can expect the car accessories market to be equally enormous. Some hot car accessory products are:
Car trackers
Car dashboard phone holder
Car tyres and rims

Nothing beats a cool rim

Car interior
Car lightening and LED
Air Filters
Battery Accessories (chargers, jump batteries)
Decals, stickers, and Replacement Emblems
Keys and Keyless entry fobs (mostly replacements)
Car vacuum
Performance Chips and Programmers
Shocks and Struts
Car Covers
Weatherstripping
Baby Items/Children
Baby items are another very fascinating items on this list. Nigerians population is growing at a high speed signifying that hundreds of thousands of children are born daily.
These children have needs. They must feed, clothe and live under a home. This makes children items one of the quickest moving things you can sell online in Nigeria.
You may choose from some of the products I have listed below and add them to your online store and then, thank me later. Here is the list:
Infant car seats
Portable baby bed
Baby carrier
Breast Pump
Toys
Diapers
baby food,
baby clothes,
baby shoes,
Baby Bathtub
Kids educational tablets
Baby clothes
Feeding nipple
Household items
I realised that these items also sell fast online:
Doormat
Internal decoration items

High-end classy home decoration

Decorative pillows, etc.
Personal Care products
Personal care products also sell fast online for Nigerian online store owners. Some of such products are:
Face Scrub
Body Scrub
Clothing
Clothing is another good one.
You and I know that Nigerians don't just love fashion; they are very obsessed and intentional with their clothing, from their traditional native attires to the English corporate wears.
Although clothing is one of the basic human needs, Nigerians love for beautiful clothing is not functional, it is aesthetic, and it is for the beauty of it
So you cannot go wrong selling clothing items in Nigeria. Some of the Ankara best clothing items to sell for Nigerians are Kidswear, office wears, casuals, Ankara, dresses, etc.
Jeans
Swimsuits
Cooperate shirts

Image from Adeolu Eletu

Women's wears
Shapewear Products:
Food and Groceries
Raw food
Processed food
Cooked food
Office equipment
Office equipment is very fast-moving online. With more small and middle-scale enterprises springing up in the country, there is an attendant demand for products that enhance the production and sales of their goods and services.
Below are of the best office equipment you can sell in your virtual store:
Computer
Cabinet
Stationery
Furniture
There you have it for our list of the best products you can sell online in 2020.
I hope this was helpful.
If you have any questions, comments or you have another great online business idea you would like to recommend for our vibrant readers, please feel free to share your thoughts in the comment section.
I would be eager to read through and give replies to your interesting comments as soon as you can imagine.
Follow us on Instagram for all the juicy contents you need for inspiration:
Cheers!