What Business can I Start with 20K in Nigeria as a Student
There are many good business ideas for Nigerian students, however, it takes just a couple of research to know some of them.
In this article today, we will give you a list of the top business ideas for Nigerian students with practically little start-up capital of 20k or less.
Have you been cash-strapped in school? Are you in desperate need of business ideas and opportunities you can begin as a student to make additional money to support the funds from your parents?
If that sounds like something you want, then this article will help you through the list of ideas you can do while still in school.
To find answers to the question "what business can I start with 20k in Nigeria as a student, make sure you read this article till the very end.
Business Ideas for Nigerian Students
It is not easy joining education with a side hustle, but since the Nigerian economy continues getting worse, going into business while still in school will be a choice very much worth it.
You may also want to see the best online business ideas for students in Nigeria.
Additionally, there are a lot of business ideas for Nigerian students, among them are:
Baking
Baking is a rewarding business opportunity for students, and so it is making the first spot on our list today.
There is no real reason for questioning over it because everyone simply loves cake.
If you're thinking of starting this business and you do not possess the necessary skills, you can take a couple of months of classes from a professional baker or download how to bake videos on YouTube.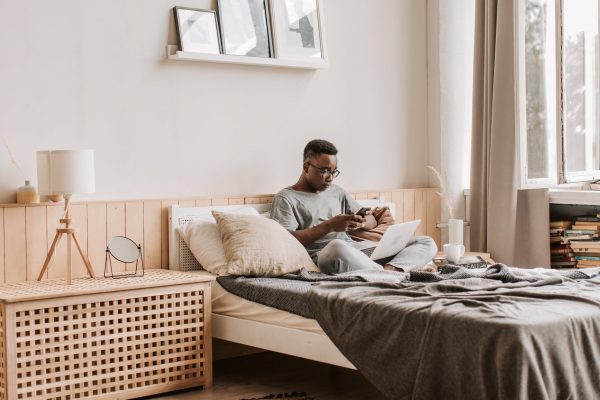 Along these lines, if you are generally excellent in baking as of now, you can begin educating others who also want to learn like, and you can charge them for the knowledge.
What's more, you can likewise get yourself a space around the school where you'll be displaying your baking products.
Publish e-books
If you love to write and you are passionate about publishing a book, then this is a good business idea that a student can start with 20k in Nigeria.
Writing your own book and publishing it is no longer something exclusive to the rich or famous, anyone, literally anyone can become a publisher and author now. All thanks to technology and electronic books – e-books.
The good thing is that you can make a lot of money selling e-book passively online. It's a passive way of making money because you don't have to be in an office or a particular location to make money.
You can be in the classroom or in your room in the hostel and dollars will be entering the account courtesy of your e-book sales.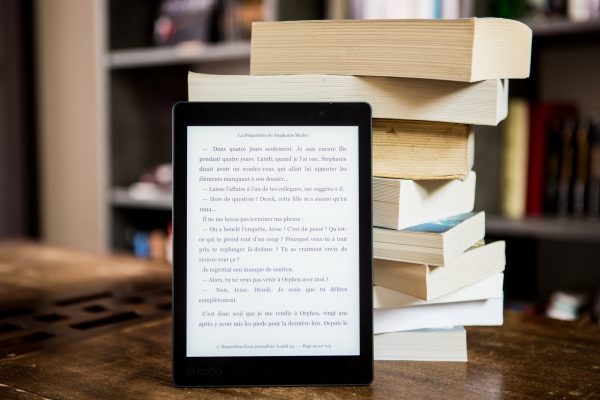 All you need to do is create a topic that people are willing to buy, some information that is very useful and marketable.
Once you make your research and get the profitable topic to write on, then, the rest is very easy.
If becoming an author and making money daily as a student is something that interests you, then, this guide about how to create and make money selling an e-book will help you get started.
Freelance Writing
If you are a good writer or you are passionate about expressing your ideas, getting into freelance writing will certainly bring you cash as a student in Nigeria.
This is one of the businesses you can start with 20k or less as a student in Nigeria.
There are a lot of bloggers and website admins out there searching for great writers to employ in order to write great content for their blog.
To begin with this work as a student, you can visit freelance marketplaces like Upwork, ifreelance, Guru,  Contena and a whole lot others.
Blogging
This is another business idea and opportunity you can put resources into as a Nigerian student and rake in dollars toward the month's end.
You can create a WordPress blog and write evergreen content on whichever niche you know you have great knowledge of.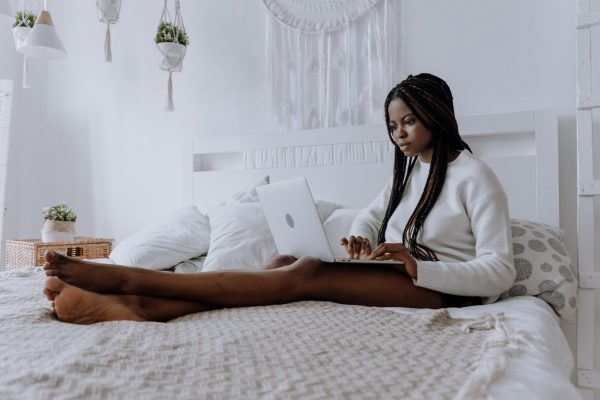 Publishing content to a blog could be fun, as well. It will open you to new experiences, knowledge, and opportunities.
All you need to get everything rolling is simply the internet and a laptop (or Android telephone for people who might want to use a mobile phone) in addition to a decent web host and domain.
Starting a blog should cost you less than 20k to start with. Yes, it's that affordable even for a student. If you are new to blogging, this guide on how to start a blog in Nigeria will get you started.
You should also see these secrets to becoming a successful blogger in Nigeria to make the best out of blogging and fast too.
Become a Youtuber
Students can also make money in Nigeria by creating a YouTube Channel that is monetized.
What do you have to do? Choose a topic you are interested in or passionate about or both. Start doing captivating videos on those topics. Your videos must be clean and neat so as to attract viewers.
No one wants to waste their data watching a lifeless soul on their YouTube, so make it very exciting.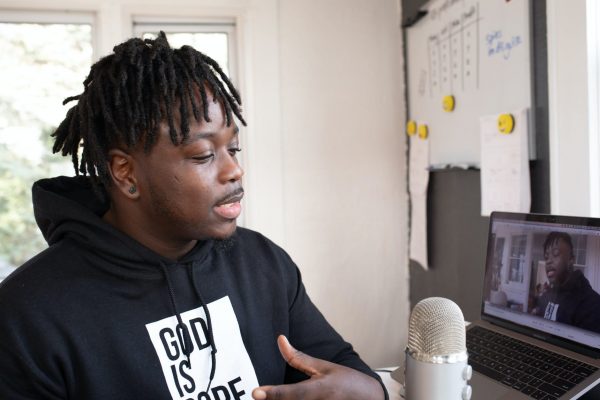 Tell your friends and family to subscribe to your channel so you can start having views. Also, announce your new videos to your social media to connect and start getting viewers and subscribers gradually.
See Also: How Nigerian Youtubers get paid
Tutoring
Tutoring is one of the business ideas for Nigerian students that requires no startup capital.
So, in case you are the kind who knows a lot about your field, then you can tutor secondary school students around your dorm and surprisingly your coursemate for a small fee.
All things considered, you will have to be compensated for your tutoring efforts.
Utilizing your knowledge by teaching others things they don't know is one great way to make money as a student right here in Nigeria.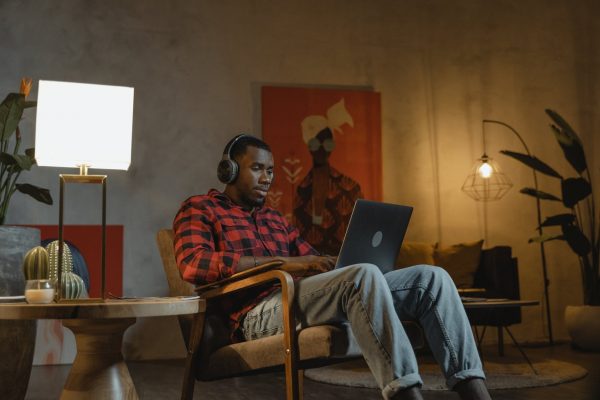 You can also begin advertising your services (for tutoring and private classes) to people you think might be in need of such services.
You can also find out tutoring platforms online like Tuteria to offer your tutoring services in any knowledge or skill you know.
What business can I start with 20K in Nigeria as a Student?
Event Planning
Another business idea to start in Nigeria with less than 20k that will not affect your studies as a student is event planning.
The reason being that the vast majority of the occasions and functions in Nigeria generally fall on the ends of the week and the business is simple and easy in any case.
Therefore, this will likely not interrupt the students' weekly school work.
Event planning is one of the most lucrative business ideas a student can think of venturing into as it simply requires little to no capital at all.
It simply involves offering your expertise money.
Become a social influencer
Another online business that you can do as a student is social media influencers.
If you consistently give some kind of value to your followers on Instagram – whatever it is, you could grow your account beyond those of your peers and gradually build your way into becoming an influencer using the IG platform.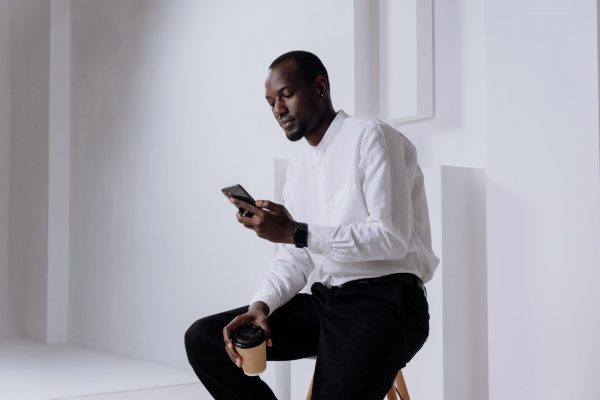 And eventually, you would attract small and medium brands who would want you to advertise for them.
See Also: How to become a social media influencer
PC and Phone repairs
Additionally, this business idea likewise requires a specialized skill.
However, a profitable business opportunity will without a doubt give a student the opportunity to be free from the rat race.
In the event that you have the means, get a small shop inside your dorm to set up your repair center.
However, on the off chance that you can't stand to get one, you can advertise on cardboard and glue it around your dorm area that you fix phones and laptops.
Trust me, within days, you will start getting a lot of orders that will keep you financially stable as a student right here in Nigeria.
How to start a phone repair business in Nigeria.
Mini Business Center
With your PC and a printer, you can build up a small business place inside your dorm area or in your lodging room and make a consistent amount of money from attending to the printing needs of other students on campus.
All you need is an advertising strategy that will bring you customers in no time, so you can start earning.
Sales of Phone Accessories
Sales of telephone parts and accessories are one of the rewarding industry ideas for Nigerian students that live in the school hostels.
It's one of the businesses you can start with 20k as a student in Nigeria.
As a student, you need a side business idea that will create you a way to earn consistent income.
Your services could include charging of the telephone, selling of broadcast appointment, telephone embellishments and so on is certainly not a terrible choice, by the same token.
Aside from the fact that only one out of every few students has the strength of doing their repairs themselves, there are some that are too occupied to even think about doing do any repairs to their device.
Subsequently, you can advertise your business on campus for more customers to patronize you.
This business requires no startup capital, but with 20k, you can do the necessary things like creating fliers and all to start. But this is not compulsory.
Recharge Card Business
There are 2 different ways to maintain the re-charge card business.
It is possible that you bargain in mass re-charge card printing, which is still extremely worthwhile albeit costlier to begin, or you sell as a retailer.
You can purchase mass units of N100 and N200 re-charge cards and sell them at a higher price.
Most wholesalers sell at the 10 units of N100 recharge card for N920, this gives you an N80 benefit after deals.
You can undoubtedly fire up this business with as low as N5,000.
Sell Compiled Past Questions
Nothing sells quickly in school like past question papers, particularly as test and exams date draws near.
You can move beyond inquiries from your specialization and different offices, address the inquiries with the assistance of your reading material, then, at that point, convert it to short freebee and offer to understudies during tests.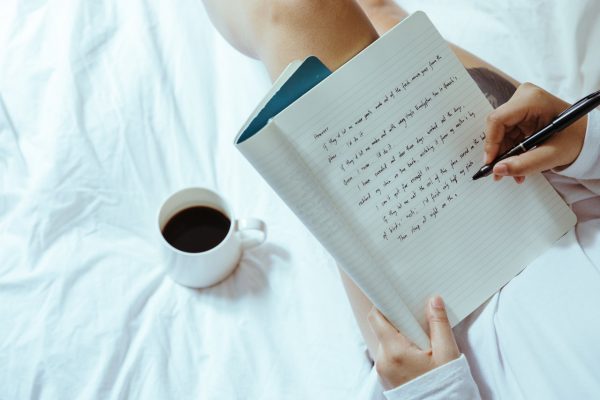 You can sell the freebees for N200 or less relying upon your creation cost.
If you get to sell about 100 copies per day, you will discover how huge a profit you have made already.
Tailoring
Are you a lover of fashion designing? Do you get enthusiastic when it comes to making beautiful pieces? Then tailoring is probably the best way you can make money as a student in Nigeria today.
As a fashion designer, you can make consistent income throughout your time in school as a student.
Tailoring is such a wonderful business that can engage a student during and after his/her undergrad program.
While this business requires exhaustive preparation from an expert, with your sewing machine, you can easily get started almost immediately.
Again, tailoring is a profitable business that will also be of great help to the student even after school.
Just make sure you don't bite more than you can sew when it comes to the number of customers you want to sew for so you don't affect your schoolwork.
Shipping Service
Are there set up organizations in the space that could help their business by having the option to convey? Become their shipping link and make money for yourself.
Many small businesses on campus might not know how to transport their goods to their various customers within and outside the campus.
It is therefore your job to help break the barrier by setting up a shipping service where these businesses will pay you to ship their product to customers.
Note that this business is highly capital intensive but with the right knowledge and links, the cost could be cut down.
Rounding Up
I hope I have answered your question about what business can I start with 20K in Nigeria as a Student.
Now, over to you, let me know which of the above business ideas for Nigerian Students suit your taste.
And do not forget that all these business ideas require a low capital start-up to begin. And all could be done within the startup capital of 20k.
Now as a student in Nigeria, it is quite one hell of a job living daily with all the expenses that come with schooling. You can therefore try out any one of these businesses today and make money for yourself.
Do you know of any business ideas that you'd like to share with others? Or do you have any questions you might want to ask? Then do make sure to leave a comment below using the comment box.