Best  Universities that offer online degrees for students in Nigeria
One of the most frequently asked questions on this platform recently has been, 'which universities offer online degrees in Nigeria?'.
In a previous post, I talked about some universities in Nigeria that offer online/distance learning programs for degrees in Nigeria.
Today, I'll show you some of the universities that offer online degrees for students in Nigeria.
Many of the universities in this list have programs for students in different parts of the world including Nigeria and their programs.
These programs are largely held online which makes the programs very flexible and a viable option for those seeking distance learning.
The degrees you will get from these schools are also recognized here in Nigeria, so no need to be afraid.
Another interesting thing about these universities that offer online degrees for students is that students get to learn skills that are required in today's job market.
You may not get some of these courses in a traditional school setting.
Online degrees for students in Nigeria
Online learning emerged as a safe and viable option for education continuity as the COVID-19 pandemic turned personal and professional worlds upside down.
Even before the pandemic, the global e-learning market was already seeing massive annual global growth.
It is expected to reach $336.98 billion by 2026, at a compound annual growth rate (CAGR) of 9.1% from 2018 to 2026 (Syngene Research, 2019).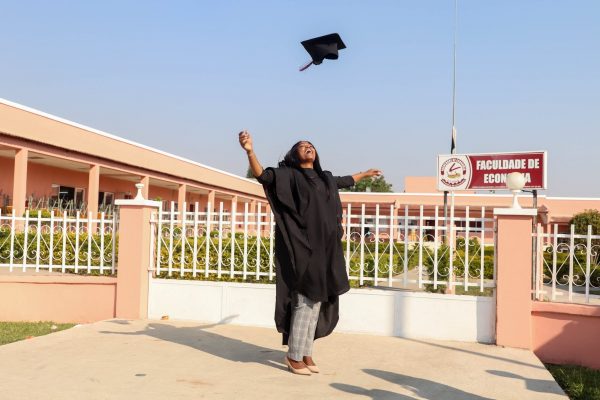 The growth estimates are likely to see an update sooner rather than later owing to the pandemic.
Online education is indeed the real future of learning and more universities should leverage this new shift and offer skilled-based courses that are in demand in today's workplace.
Besides, being able to enroll for degrees online offers the flexibility that allows students to save the cost of accommodation, transportation and also affords them the opportunity to do suitable students jobs.
Top Universities Offering Degrees to Students in Nigeria
University of Ibadan
The University of Ibadan ranks as the best university in Nigeria in 2021.
The school has one of the most established distant learning opportunities for Nigerian students who prefer virtual/online learning options.
UI distance learning programs make it possible for students to learn via the internet at their convenience.
UI online learning is particularly very robust as the school boasts of an assortment of courses.
Their online courses range from Agriculture, Arts, Education, Law, Pharmacy, Technology, Social Sciences, Veterinary Medicine, Economics and Management Sciences, etc.
On UI online learning portal, students have access and are allowed to download lecture materials and assignments.
National Open Universities
The National Open University is one of the online universities that offer online degrees for students in Nigeria.
The school was established in 2002 as the first fully online university in Nigeria to meet the needs of teeming Nigerians who cannot be accommodated in the traditional higher education system.
NOUN as it is largely known by students is a Federal Open and Distance Learning (ODL) institution.
The school is a leading open distance learning institution in Nigeria, providing functional, flexible, accessible, and cost-effective education for all who seek knowledge.
The school also has physical facilities for administration purposes. NOUN currently has 78 Study Centres spread across the six geo-political zones of the country.
The current student population stands at over five hundred thousand.
It is important to note that only a certain percentage of student activities are done online as you would be required to visit their regular schools for periodic examinations.
They offer Bachelor's Degree, Master's Degree, and Ph.D.
Some of their faculties at NOUN include:
Faculty of Law
Faculty of Arts
Faculty of Health Sciences
Faculty of Management Sciences
Faculty of sciences
Faculty of Education
ACETEL
CEM&GS
CEMGS, etc.
Nexford University
Nexford University is a learner-centric, future-focused, and mission-driven online university offering Nigerian students' opportunity to earn a bachelor's degree in various courses, MBA, and other programs online.
The school's mission is to enable greater social and economic mobility across the world by providing learners access to a high-quality, affordable, dynamic learning experience 100% online that prepares them for the global workplace.
The interesting thing about Nexford University is that even though they are an online university based in Washington DC, you do not need to think of an exchange rate when it comes to paying your school fees, you can pay in the Nigerian Naira.
They have calculated their tuition to be affordable in every country, including Nigeria, so you are not going to pay exuberant fees.
Nexford is 100% online, so they don't have a campus! If this is what you are looking for, then, they are a very good option.
Some of their online programs include:
Undergraduate Degrees:
Bachelor of Business Administration (BBA)
BBA in 360° Marketing
BBA in AI and Automation
BBA in Building a Tech Startup
BBA in Business Analytics
BBA in Business in Emerging Markets
BBA in Digital Transformation
BBA in E-Commerce
BBA in Product Management
Associate of Applied Science in Business (AAS)
Graduate Degrees
MBA
MBA in Advanced AI
MBA in E-Commerce
MBA in Hyperconnectivity
MBA in Sustainability
MBA in World Business
Unicaf
Have you heard of Unicaf?
Unicaf is one of the Universities that offer online degrees in Nigeria for Nigerians looking for a more flexible mode of learning other than the traditional Nigerian campuses.
Unicaf is a global educational organisation based in Europe, offering scholarships to eligible candidates to pursue academic studies with its partner universities.
Other than the fully online programmes offered through the partner universities, Unicaf offers a number of taught programmes at the Unicaf University campuses.
The Unicaf Scholarship Programme has awarded so far over $100 million worth of scholarships to more than 30,000 eligible applicants in 156 countries around the world.
The scholarships are awarded to talented individuals who are financially challenged and they reduce considerably the cost of tuition fees; the remaining fees are paid in easy installments, as part of tailor-made, affordable payment plans.
Unicaf facilitates the global online delivery of study materials for Bachelor's, Master's, or Doctoral degrees through its state-of-the-art digital platform, the Virtual Learning Environment (VLE).
Their monthly intakes allow students to register with Unicaf throughout the year. While studying in modules allows students to explore in-depth one topic at a time before moving to the next.
Some of the programs they offer include:
Unicaf online Bachelor's Degree:
BSc Accounting and Finance
BSc Accounting and Finance ACCA
Bachelor in Hospitality Management
Bachelor in Business Administration
Bachelor of Arts in Economics and Business
BA English Language and Literature
BSc in Computer Science
BSc Supply Chain Management and Logistics
BSc in Accounting
LLB – Bachelor of Laws
Online master's Degree Program
MA in Leadership Education
MA in Mass Communications
MA in Education
MA in International Relations
MSc in Psychology
MSc in International Public Health
Master of Laws
MA in Criminology and Social Policy
MA in Nursing*
Postgraduate Certificate in Education (International).
University of Africa
The University of Africa is one of the universities that offer online degrees for students in Nigeria
The University of Africa is a Private Open Distance-Learning Tertiary Institution with a rapidly growing student base and an expanding portfolio of study programmes and degrees being offered.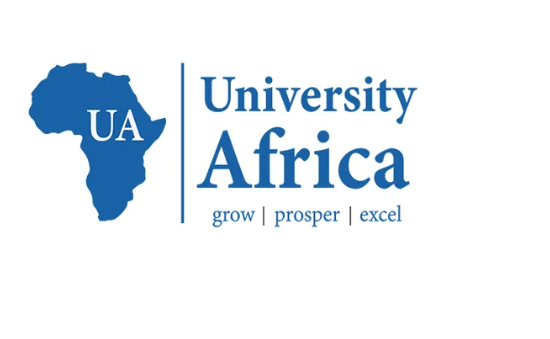 Currently, these programmes include:
Bachelor's Degrees in Business Administration
Commerce
Economics
Health Service Administration
Human Resource Management
Law
Logistics
Transport
Marketing
Public Administration
Tourism and many more.
A process is currently underway to make all our courses available online as part of our e-learning initiative.
Students at the University of Africa can register at any time of the semester or year – whenever it suits them, depending on their personal circumstances.
This means that if issues such as finances, work pressures, or family issues prevent students from registering, they do not need to wait until the following year January to register, but can register and start studying as soon as they are ready.
The University of Africa's philosophy is that a student can rather progress at a slower pace, as their finances allow, than not have the opportunity to study at all.
For this reason, the UA has structured its offering in the following way: Students are allowed more time to complete their studies.
This means that if a student experiences a lack of funds, he or she can put their studies on hold until they have sufficient funds available.
Students pay for their studies at various milestones during the semester, so a lump sum is not required at only one or two points.
International University of Applied Science
The international university of Applied Science is one of the best universities that offer distance learning options for students in Nigeria and from other parts of the world.
IU International distance learning programmes adapt flexibly and individually to your life circumstances.
You study when and where it suits you best completely online, full-time or part-time. You can also choose to study with IU on their campus in Germany to experience university life in Europe.
At IU, you have the choice between full-time or part-time study models to fit learning around your daily life.
If you're looking at an online programme, you have absolute freedom to start any time, with no need to wait for the term to start.
Or for campus studies, they offer two intakes—so you can decide if you want to start in Spring or in Autumn.
Bachelor's Degree Programs:
Data & IT
Data Science
Computer Science
Business & IT
Cyber Security
Business & Management
Business Administration
International Management
Digital Business
Entrepreneurship
Engineering & Technologybbh
Industrial Engineering & Management
Robotics
Hospitality & Aviation
Aviation Management
Hospitality Management
Master's Degree Programs:
Data & IT
Data Science
Artificial Intelligence
Computer Science
Cyber Security
Management: Big Data Management
Management: IT Management
Business & Management
International Management (MIM)
Management: Leadership Management
Management: Finance & Accounting
Management
Engineering & Technology
Management: Engineering Management
Engineering Management
Marketing & Communication
Marketing Management
Management: International Marketing
University of Essex Online
All University of Essex Online degrees are awarded and validated by the University of Essex. The University of Essex is arguably one of the best universities that offer online degrees for Nigerian students.
The school is the only exclusively online provider to receive a gold rating in the UK government's Teaching Excellence and Student Outcomes Framework (TEF 2018).
You will get access to our cutting-edge virtual learning environment (VLE), available 24/7 on any device.
The University of Essex VLE allows you to get the full higher education experience from anywhere in the world: whether it's completing a multimedia lecture cast, swapping ideas with your peers in the school's discussion forums, or accessing academic journals via the University of Essex eLibrary.
Your fellow students will be professionals based around the world, so alongside your learning, you'll be building a global network of contacts in your field.
The VLE is also where you'll be assessed, via a varied range of assessment methods.
Most of their courses don't have exams, and instead, you'll do written assignments, take part in group work, or complete reflective journal entries.
For the courses where exams are required, these are open-book exams that can be done at home using our rigorous eProctoring software.
They offer a wide range of undergraduate, and postgraduate courses in Business, Law, Psychology, Health, etc.
Othe frequently asks questions about universities that offer online degrees for students in Nigeria.
Does Nigeria accept online degrees?
The answer to this question is yes. Once a university online degree program has been accredited by the Nigeria University Commission (NUC), such a university online degree is accepted in Nigeria. Online degrees from reputable international universities the likes of those mentioned in this post are also accepted in Nigeria.
Which university offers online degrees?
Online degrees are gradually becoming the norm in the education system and as a result, many universities are adopting distance learning programs. A few universities offer online degrees in Nigeria including UI, Unilag, and other universities in Europe and the US that run online degrees courses open to Nigerian students.
What is the easiest degree to get online?
One of the most common degrees and degrees to get online is business administration. It's seen as the easiest degree to get online because many universities that offer online degree programs have business administration as one of their courses. That does not mean anyone can take the course for granted.
ROUNDING UP
As always, if there is anything I didn't touch on in this post, feel free to let me know in the comment session.
Also, let me know if there is anything you want me to talk about in the blog or my YouTube channel.
Follow us on Twitter and Instagram. Subscribe to my YouTube channel and don't miss out on our awesome content there.
CHEERS!
Do you want to make money right from your campus and start building a successful life from school?