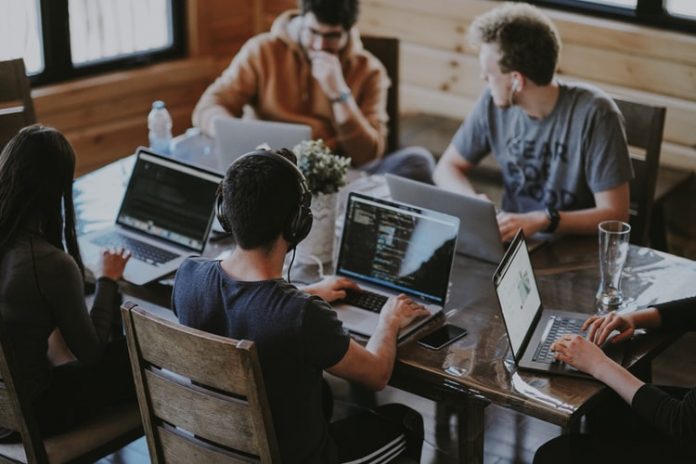 There are lots of opportunities for young Africans from across the globe this week.
We bring you some of the amazing opportunities available about now.
Unilever Leadership Internship Programme 2020 for Young Nigerian Graduates
Unilever is a British-Dutch transnational consumer goods company co-headquartered in London, England, and Rotterdam, Netherlands. Its products include food, energy drink, ice cream and beverages, cleaning agents, beauty products, and personal care products.
Unilever is one of the world's leading consumer goods companies, making and selling around 400 brands in more than 190 countries. Our business activities span a complex, global value chain.
We work with thousands of suppliers and spend around €34 billion on goods and services, including approximately €13 billion on ingredients and raw materials, which are made into products in our 300+ factories across 69 countries.
Unilever Careers: At Unilever, you are more than your job title, you are part of the world's most successful, purpose-led business. Work with brands that are well-loved around the world, that improve the lives of our consumers and the communities around us. And work alongside brilliant and inspiring business leaders and colleagues.
Applications are currently invited or the Unilever Leadership Internship Programme – Customer Development 2020.
Job Title: Field Sales Supervisor
Function: Customer Development
Work Level: NYSC Internship
Job Number: 200001O1
Shift: Day Job
Main Purpose of the internship
Primarily to ensure availability and visibility of company products at Point of sales (POS) through Key Distributors and channels.
Support Territory Managers to ensure improved penetration through GT Channels
Main Accountabilities / Responsibilities.
Ensures compliance with Unilever trade policies at KD level
Manages Distributor sales resources
Ensures KD profitability
Ensures implementation of trade promotions at POS
Handles KD and Customers complaints at KD level
Responsible for the successful landing of various initiatives e.g. EDGE, TPM, CCFOT at KD and POP level
Drives sales target within the assigned territory
Ensures proper management of KD funding and profitability
Responsible for the KD, KDSRs and third-party contractors within the territory
Application End Date: Mar-20-2020
Visit their official website for more information and application.
Call for Applications: One Planet Fellowship in Morocco
The call for the next cohort of the One Planet Fellowship is now open for applications.
The One Planet Fellowship seeks to build a vibrant, highly connected, and inter-generational network of African and European scientist leaders equipped to use a gender lens to help Africa's smallholder farmers adapt to a changing climate.
The first cohort, consisting of 45 outstanding high-potential scientists selected from a pool of 1523 applicants, was launched in September 2019.
Announced at the inaugural One Planet Summit held in Paris in December 2017, the One Planet Fellowship invests in high-potential early career researchers from Africa and Europe and accelerates their scientific careers so that they are better able to develop relevant and gender-responsive climate adaptation solutions aimed at African smallholder farmers.
Selected candidates will participate in an intensive, three-year non-residential, career acceleration process aimed at fostering leadership skills, strengthening scientific research skills including integrating gender into their research, and catalyzing research partnerships and networks.
Candidates who complete the three-year process will become One Planet Laureates. During the Fellowship, participants gain leadership, scientific research, networking, and mentoring skills. It is expected that these skills will help participants to advance in their careers by increasing their confidence and visibility.
The Fellowship will also create a vibrant, highly connected, and intergenerational network among African and European scientists to lead the next-generation research focused on helping Africa's smallholder farmers adapt to climate change.
The successful applicants are expected to set attainable career goals at the start of the Fellowship and work closely with their mentors in achieving those goals during the Fellowship period.
They are also expected to participate fully in the training courses and to apply the knowledge and skills gained effectively. They are further supposed to identify two young emerging scientists to whom they will serve as mentors during the Fellowship.
Location: Morocco
Benefits
The five-year, USD 19.2 million initiative seeks to invest in up to 630 competitively selected agricultural scientists. Selected candidates will be provided with the following benefits:
The One Planet Laureate Candidates will receive token amounts to cover direct expenses for participation in events.
When attending a workshop or training session, expenses are fully covered.
Selected candidates will participate in an intensive, three-year non-residential, career acceleration process aimed at fostering leadership skills, strengthening scientific research skills including integrating gender into their research, and catalyzing research partnerships and networks.
Candidates who complete the three-year process will become One Planet Laureates.
Eligibilities:
Applicants are required to meet the following eligibility requirements.
Applicants must be 40 years old or less before the application deadline
Applicants living outside their country of citizenship may apply but they must reside in Africa throughout the Fellowship period
Must have completed and been awarded a master's degree while applying for the Fellowship
Eligible Regions: Benin, Burkina Faso, Cote d'Ivoire, Ethiopia, Kenya, Malawi, Mali, Nigeria, Senegal, Tanzania, Togo, and Zambia
APPLICATION PROCESS
Apply online through the given link.
Successful applicants will be required to submit their academic certificates and identification documents after selection to verify the information provided in the application form.
Application Deadline: March 31, 2020
To apply, click their official website here
UN Young Champions of the Earth 2020 (Receive US $15,000 in Seed Funding)
UN Young Champions of the Earth is a forward-looking prize designed to breathe life into the ambitions of brilliant young environmentalists.
Are you a change-maker, rain-maker, ground-breaker? Do you see an opportunity, where others see a crisis? Do you want to change the world? Young Champions of the Earth aims to celebrate and support individuals who have outstanding potential to create a positive environmental impact.
More than just an honorary title, Young Champions of the Earth Prize aims to nurture the next generation of environmental leaders. Up to 50 applicants who clearly articulate their skills requirements and demonstrate a strong willingness to learn will be granted privileged access to mentoring opportunities.
They will be able to seek technical guidance and professional advice from a broad community of experts drawn from Covestro's 16,000 global staff members. These mentors will share their experience through webinars, thematic online roundtables, and individual support.
There is a chance for you!
In 2020, seven young people – selected from every global region – will be named Young Champions of the Earth. These winners receive seed funding, intensive training and tailored mentoring to bring their big environmental ideas to life. UN Environment Program is looking for artists, scientists, economists, communicators and entrepreneurs from all walks of life who have big, bold ideas – for the environment, for humanity, for a greener future.
The United Nations Environment Programme (UNEP) is the leading global environmental authority that sets the global environmental agenda, promotes the coherent implementation of the environmental dimension of sustainable development within the United Nations system, and serves as an authoritative advocate for the global environment.
Their mission is to provide leadership and encourage partnership in caring for the environment by inspiring, informing, and enabling nations and peoples to improve their quality of life without compromising that of future generations.
Selection process:
The selection process has three rounds:
The open call for applications will run until 10 April 2020. Each applicant will be required to submit responses to a series of questions and upload a referee's letter of endorsement.
Finalists drawn from every world region will be shortlisted and requested to submit short videos pitching their big ideas.
In the final stage, a Global Jury will review the finalists' big ideas and choose seven Young Champions of the Earth. The winners will be publicly announced and invited to attend the Champions of the Earth award ceremony.
The winners will be expected to implement their big ideas and act as ambassadors of a cause at speaking opportunities while providing regular progress updates in the form of videos and blogs that will be shared on this website.
Apply for the competition and get seed funding!
Benefits
Seven Young Champions of the Earth will be selected from each global region.
US$15,000 in seed funding
US$9,000 to communicate and capture your idea and document and broadcast the stories of hope and change that you're catalyzing on the ground
Attendance at a high-level UN meeting
An introduction to dignitaries at the Champions of the Earth award ceremony
Publicity and recognition through interviews and online and global media
Access to a community of experts offering insights and mentoring
Participation in an entrepreneurial training program
Eligibilities
In the first stage of the selection process, all applications will be judged by United Nations experts according to the following criteria:
The 3 Ps – The positive impact your big idea could have on the environment (planet), society (people) and its financial viability (prosperity).
The 3 Cs – Evidence that you are a curious, courageous and colorful individual.
Demonstrated commitment – It is important that you have already attempted to implement your big idea for at least six months and can outline achievements and developments to date.
Endorsement – The strength of your referee's recommendation.
Other than these criteria, the following rules are a must for participating here:
Applicants must be between the ages of 18 and 30 on 31 December 2020.
Each applicant must have at least six months of prior experience working on their environmental project.
Individuals who submitted applications in the 2019 cycle of the Competition are entitled to do so again in 2020. However, only one entry is allowed per person per year.
Eligible Regions: Open for all
Application
Click here to apply.