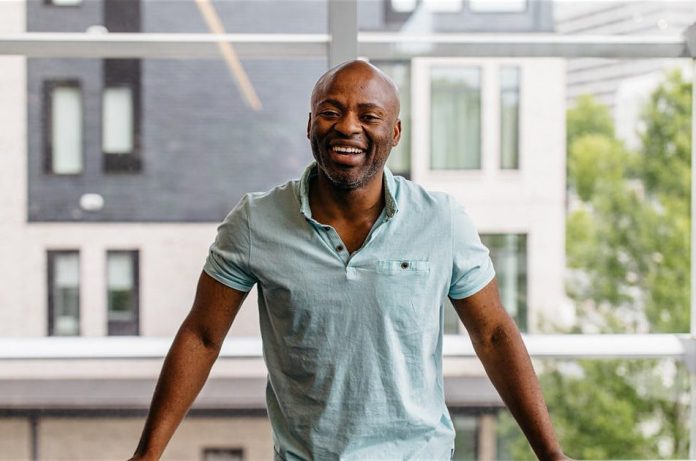 Babatope Awotona is the Founder of Calendly, a simple cloud scheduling platform. The startup has just raised $350 million from OpenView Venture Partners and Iconiq capital, making the Atlanta-based company valued at over $3 billion but Calendly's success story is not Tope's single story in his entrepreneurship journey.
Born and raised in one of the fastest-growing cities in the world, Tope's story begins in Lagos, Nigeria. He was the third of four children (all boys), and the Awotona's big family meant their house was always filled with people and laughter.
See Also: First Female Software Engineer To Win Africa Prize For Engineering Innovation
Growing up under the care of an entrepreneurial and professional dad and a professional mum, Tope no doubt had the right mix of the examples he needed to do exceedingly well in school. But that did not blur his burning passion for entrepreneurship, an interest that would become even more glaring later in his adult life.
See Also: Clement Ngosong: 19-Year-Old Farmer's Son Empowering His Generation
Losing his dad at the age of 12 quickly awakened his consciousness to the need to provide for himself and his family and to become financially independent, and by all means, avoid poverty – which was always a readily available option in Nigeria. He was also determined to fulfill his Dad's dreams of becoming a successful entrepreneur.
Tope's mum soon moved them to America where he did high school, graduated high school, and attended the University of Georgia majoring in Management Information Systems.
See Also: How MTV Shuga Actor, Abayomi Alvin Started His Career
After graduation, Tope worked a couple of different corporate jobs (including IBM), but he had a mission and was quick to figure it would take too long to work his way up. So, he joined a scaling startup in Kansas City, Perceptive Software, as an account executive selling to 50+ colleges and universities across all departments.
This exposed Tope to all the different functions of a software business which would serve as some of the best training he could get for his own businesses soon.
See Also: 3 Successful Companies Founded By Nigerian University Students
Tope's first business idea was a dating website that never launched because he had no means or skills it takes to grow it.  His second business was an e-commerce site selling, projectors. He was neither passionate about the business nor did the business do very well, so he closed. His third startup came when he pivoted from projectors to grills and started yardsteals.com. He had a bit more success selling knock-off Big Green Eggs, but quickly realized he had the exact same problem – lack of passion at the core of it.
In early 2013, Tope started building Calendly. He was broke putting his entire savings into it. Tope didn't quantify how big Calendly could be, but he knew it was such a great opportunity that he literally put everything on the line.
See Also: I Got My Degree at 30: Abisoye Ajayi Akinfolarin 
Although he lost his mom who was his great supporter to cancer just soon after launching Calendly, and securing funding for the startup was initially a challenge – investment firms wouldn't give him their money due to the colour of his skin, today, Calendly is one of the exciting startup success stories from Atlanta and of course, Tope's story, that of an inspiring and successful Nigerian who found success amid failure far away in America.