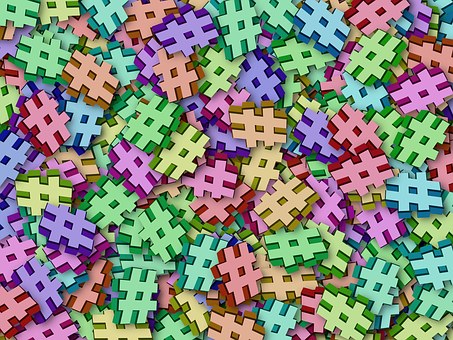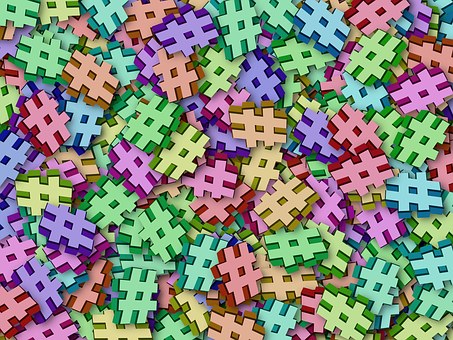 Are you looking for trending business hashtags to grow your business account on Instagram?
You are in the right company.
I am sure you already know that posting your fantastic, colourful Instagram contents on a regular basis without adding trending and popular hashtags are like winking in the dark. It will not hold much water.
It has become a rule of thumb to add recent hashtags that are trending to any Instagram post if it would get any visibility from the targeted audience.
Using the best hashtags for your business accounts or any type of account on Instagram is very crucial.
This is because Instagram has become one of the best social media platforms for small business owners to market their products and services without breaking the bank.
According to Hootsuite, 1 billion people use Instagram every month.
The same source also says
"Of the social networks, only Facebook and YouTube have more people logging in. And of Instagram's 1 billion monthly active users, more than 500 million of them use the platform every day".
But how can you choose a hashtag for your Instagram business account?
And what are some of the top business hashtags for business in 2019?
Well, trending hashtags changes from time to time based on events and happenings around developments in a particular industry.
But there are some hashtags that will always get you the attention of Instagrammers when it comes to business in Nigeria.
We will list those hashtags for you exclusively in this post.
But bear in mind that much work depends on you.
To always be on top of your game getting relevant hashtags that will attract likes and follows, you need to always make research.
Be on the gram tracking trends in your industry and key into those trending hashtags.
Look at some of the top influencers in your industry. What hashtags do they use?
What hashtags are related to those hashtags?
These are some of the ways you can get answers to the questions "which Instagram hashtags get the most likes?"
To give you an idea of some good hashtags for your Instagram business account, below is an exclusive list.
Top Hashtags for Business on Instagram in Nigeria
#hustlesuare #jagabanofIg #lagosvendors #naijabiz #hustersquare #naijabrand #naijabusiness ibrandyourbiz #naijawomeninbusiness #naijasalesmaker #abujavendors #abujababrgains #lagosbargains #naijasmallbusiness #naijabusinessowner #bizlift #naijaentrepreneur #abujaconnect #naijamarketplace #salesnaija #naijasales #naijabusinessbrand #fashionprenuer #naijamua #naijafashionbrand #lagoshustler #abujahustler #hustlerclub #naijabrandchick #buynigerian #entrepreneur #entrepreneurs #entrepreneurship #entrepreneurlife #businessquotes #naijaentrepreneurs #abujaconnect
Other popluar hashtags in Nigeria are:
#businessquotes #businessman #quoteoftheday #businesswoman #inspiredaily #inspiration #success #motivation #Motivational #Inspirational #StartupLifestyle #MillionaireLifestyle #hustle #moneymaker #BillionaireLifestyle #startuplife #successful #InspirationalQuotes #inspiredaily #hardworkpaysoff #hardwork #hustlehard #GlobalShift #businessman #businesswoman #business #grind #success #grindmode #grindhard #beast #beastmode #money #beastmodeon  #lifestyle #desire #hardworkpaysoff #quoteoftheday #happiness #startup #cash #working #inspiredaily #seizetheda #doer #makeithappen #empower #productivity #determined
So, there you have it.
You can use these hashtags and any of their variations on your posts.
Make sure to tap on trending hashtags and hashtags that suit your particular contents always.