Best banks for students in Nigeria
Hey guys,
Today, we'll be looking at the best banks for students in Nigeria. These banks offer some of the best student account options for Nigerian undergraduates.
If you are looking for a good account best suited for you as a student, read this article till the end.
As a student, you want to make sure that your money is safe, protected, and easily accessible. But as someone who's been in that system, I can assure you that many students don't always get the luxury of these three – safety, accessibility, and ease.
Sometimes your money could be secure but not easily accessible or vice versa. I once had a situation where I needed money urgently in school and even though I had up to 20k in my account, I couldn't access my money for days. I'm sure you can relate too.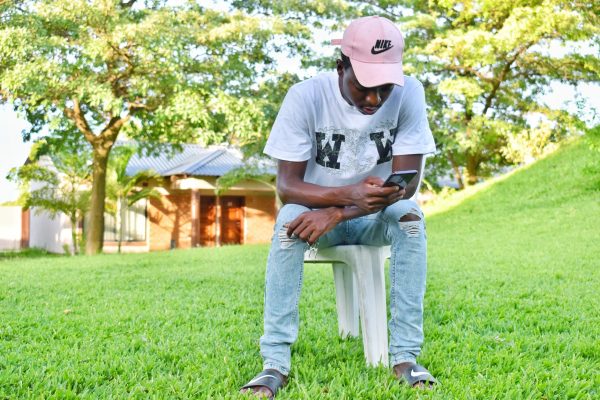 Agreed, no bank is perfect but you don't want to keep your money with a bank that will always make life difficult for you. Hence, the reason I'm putting this article up to guide you.
Apart from this list, ensure you always make more findings, like ask from senior colleagues in school about the bank services before making a choice.
If you want to get a quick loan in school, these 7 Apps to get a fast loan as a student will sort you.
Best banks for students in Nigeria
FCMB Flexx account for students
First City Monument Bank (FCMB) Limited is a member of FCMB Group Plc, which is one of the leading financial services institutions in Nigeria with subsidiaries that are market leaders in their respective segments.
10 digital skills guaranteed to get you a job today
The bank has been in operation since 1977. It was the first bank to be established in Nigeria without government or foreign support. In 2001, the name of the bank was changed from First City Merchant Bank to First City Monument Bank.
The FCMB Flexx account is a savings account designed for youths between the ages of 18 to 30 (students). The Flexx account is designed to provide banking solutions to youths with fun, service, and the future as the cornerstone. It is a naira-denominated account.
13 Ways to save money as a student in Nigeria
Features of FCMB flex account
₦1,050 opening balance
Allows lodgment of dividend warrant of up to ₦20,000
Zero Minimum operating balance
Free E-mail transaction notifications
Free monthly electronic statements
Branded MasterCard debit card
Entrepreneurship/Employability Forums
Interest on savings
Access to loans for qualified Flexx customers
Annual interest of 3.75%
Flexx is targeted at Students, Corpers and Young Professionals
Requirements to open a Flexx Account
In order to open a Flexx Account, students must provide the following:
Completed account opening form/ Online account opening platform
1 passport photograph
Student ID or Appropriate document issued by the school for the current session or academic year.
National ID or international passport.
GTB GTCrea8 E savers account
The GTcrea8 E savers account is for undergraduates between the ages of 16 and 25, this account is designed to help you make the most of your money.
How to invest money in Nigeria
If you are a student in Nigeria looking for the best bank for students, GTB got you.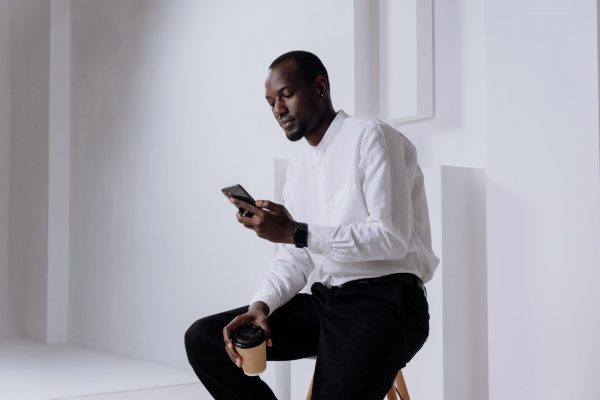 We all know that GTB is the king of tech in the banking industry in Nigeria. Their leveraging technology has positioned them as the best bank when it comes to delivering instant banking services to customers.
As a student, you need a GTcrea8 account, it's one of the best banks for students in Nigeria.
Features of GTCrea8 savers account for students
24/7 Banking services via our various e-channels.
15% Interest rate per annum to be paid on your Account Balance.
Lodgement of cheques and Dividend warrants subject to a maximum of N100,000 per instrument for a Tier 2 account and N1,000,000 for a Tier 3 account
Presentation of regulatory ID ( Driver's License, National ID Card, Permanent Voters card or International Passport) when the cumulative balance in your account is above N500,000
Complimentary invites to GTCrea8 events and Masterclasses
Benefits of GTCrea8 savers account
As an account holder, you enjoy exclusive banking privileges, including:
No transfer charges to any bank (737 & Mobile App)
No SMS charges
No charges on standing instruction
Zero account opening fee
What Else Do You Get
See Also: 17 Loans for Small Businesses in Nigeria
Zero opening and minimum balance
24/7 Banking services via our various e-channels.
15% Interest rate per annum to be paid on your Account Balance.
Complimentary invites to special GTCrea8 events and Masterclasses
Automatic eligibility for the GTCrea8 Education Support Grant
Requirements to open a GTCrea8 account
GTCrea8 eSavers Account customers are grouped into three different categories; Level 1, Level 2, and Level 3. As such, each category has different operational requirements. Please see below for the features of each level.
Level 1
Documentation: Completed AOP with school details and passport picture.
Transaction limit: • N50,000 max single deposit • N300,000 cumulative balance
Naira card: Instant card.
See Also:  51 Best Business Ideas for Students in Nigeria
Level 2
Documentation: Completed AOP • Student ID (school/ departmental/ association/ library card) or Biodata Page
Transaction limit: • N100,000 max single deposit • N500,000 cumulative balance • Cheques & Dividend warrants to a maximum of N100,000.
Naira master card: GTCrea8 card (Local) with N500,000 spending limit
Level 3
Documentation: Completed AOP • Student ID • Regulatory ID
Transaction limit: Allows lodgments of cheques, drafts, and dividends into the account, subject to a maximum of N1,000,000 per instrument
Naira master card: GTCrea8 (Int'l) with N150,000 ATM limit, $100 spend limit
Best bank for student account in Nigeria
UBA NextGen Account
The UBA NextGen account is for students of tertiary institutions and NYSC Corps members is definitely one of the best banks for students in Nigeria. It's simple to open and has lots of benefits for students.
See also: 15 Best Paid Survey Websites in Nigeria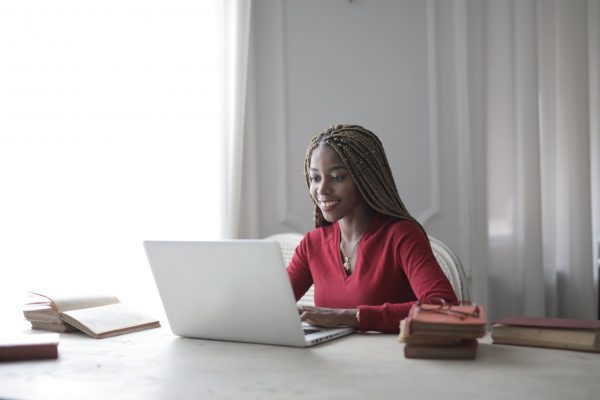 Benefits of UBA NextGen Account
A chance to win Pocket Money for a Year
A chance to become a UBA Campus Ambassador
Complimentary invites to NextGen events and Masterclasses
Annual interest of 1.15% (payable monthly)
50% discount on your first debit card.
N15,000 monthly pocket money
Free online business workshops for your side hustle
Requirements to register for the account
One passport photo
– A valid ID card and recent utility bill OR School fees receipt or hostel allocation document is required, in addition to the student ID (Tertiary Institution) or Corpers ID (NYSC).
No SMS charges, no card maintenance fees.
First Bank MeFirst account
The first bank MeFirst account helps teenagers embrace the culture of financial responsibility from a young age, while also keeping them positively engaged and entertained.
Teenagers between the ages of 13 – 17 learn all about money in fun ways as benefits enjoyed for opening this account.
First Bank Student Accounts
There are different types of First Bank for students, there are the FirstInstant account and the Xplore First, both target students from 18 years.
Both target youths, the Xplore First is between the ages of 18 – 29 years while the FirstInstant account is for those who wish to open a no-frills account to start their banking experience with FirstBank and it targets 18 years and above.
Best bank accounts for student account in Nigeria
FirstInstant Bank Benefits
– Both accounts need a minimum opening balance of N1000
– Operating balance of N500 First Instant and N200 for Xplore First
– Maximum cash deposit is N50, 000 per transaction
– Maximum cumulative balance on the account at any point in time is N300,000
– Attractive interest rates
– The account can also be operated as a Salary Account.
– There are no limits to the number of withdrawals you can make from the account in a month
– You get a debit card instantly as soon as you open the account
– This account type is for those who carry out lower transactions with the bank
Xplore First Bank Benefits
– This account has a minimum opening balance of N1,000.
– Minimum operating balance of N200.
– Automatic migration to regular savings account when the account holder graduates.
– Flexible means of identification.
– The discounted cost of Verve Debit Card.
– Cheques/Dividend warrants lodgement.
– Participation in all savings loyalty campaigns.
How to Apply?
To open an Xplore First Bank account, you need to visit any of the bank branch and the FirstInstant bank needs the following:
– 2 passport photographs
– If you are opening this account online, however, you do not need any documentation to open the account.
Best banks for students in Nigeria
Zenith Bank Aspire Account
Aspire Account
The Aspire Account by Zenith is unique savings account for Nigerian undergraduates with a distinctive sense of identity.
Designed to enhance the lifestyle of the discerning student, the Aspire account provides a platform for its holders to follow their dreams, supporting them as they aspire to greatness.
Features of Zenith aspire acc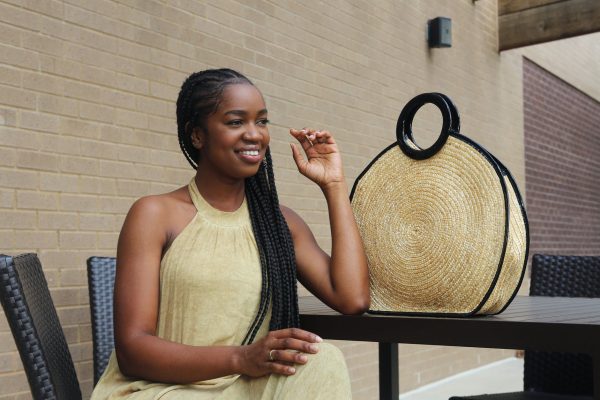 ount for student
Interest Bearing
Your money never sleeps in an Aspire account, earning interest at 1.15% and growing steadily even while you sleep.
Unique MasterCard card design
Students can choose any of the three-different card designs of Ultra, Ace & Zeal at N500 only. One of them is sure to mirror your lifestyle and reflect your identity.
Cashless banking
Counting cash is so 1990. Embrace the future with cashless banking via ATM, Mobile, POS and Web.
Deep discounts
Enjoy exclusive discounts and periodic promotions from our partner merchants to help you get more out of life.
Transaction notifications (Alertz)
Be the first to know when transactions occur on your account via email and SMS transaction alerts.
Requirements
Account opening form duly completed.
One recent clear passport photograph of the signatory.
A valid School Identity Card, Admission Letter, or National Identification Number Card/NIN (for 16-25 years).
Details of Parents/Guardian (for 16-25 year
5. ECO Bank Student Banking Savings Account
Whether you're saving for a project or have a longer-term goal, you can save your money digitally, easily, and conveniently with the Student e-Savings Account. The account comes with low banking charges too, if you continue to do all your banking electronically on our e-channels.
You'll be able to access a range of e-alerts, for when you make deposits or view account balances or statements on your mobile phone. In selected countries, you can also bank digitally at our new Direct Banking Centres.
Eligibility requirements
Completed account opening form
1 mandate card [ PDF ]
A valid proof of Identity of each signatory (current Driver's License/ National ID/ International passport/ Student ID card-for students)
Proof of address – utility bills for the 3 previous months/ site-visitation report/ certificate of residence/ tenancy agreement
2 passport photographs
Employer's letter of introduction (for salary account)
So, there you have it for the list of the best banks for students in Nigeria.
For more information, you may visit the websites of these banks or better still, visit them in any of their branches closest to you.
If you do not want to open any of these special student accounts with the banks listed above, you may want to open normal savings account with any of these other best banks in Nigeria as of today.
The best banks in Nigeria as of 2021 are:
Guaranty Trust Bank – GTB
First Bank of Nigeria
Zenith Bank
United Bank for Africa – UBA
Keystone Bank
Eco Bank Nigeria
Access Bank Nigeria PLC
Union Bank of Nigeria
Fidelity Bank
Sterling Bank
You may want to simply open a saving account with any of these banks if you are looking a seamless, fast, and convenient banking services as a student.
Rounding Up
As always, if there is anything I didn't touch on in this post, feel free to let me know in the comment session.
Also, let me know if there is anything you want me to talk about in the blog or my YouTube channel.
Follow us on Twitter and Instagram. Subscribe to my YouTube channel and don't miss out on our awesome content there.
CHEERS!
Do you want to make money right from your campus and start building a successful life from school?