31 Best businesses to start with little capital in Nigeria
Are you looking for the best businesses to start with little capital in Nigeria?
If yes, this article will satisfactorily answer your question. So, sit back, relax and take some notes.
Starting a business is a viable option for many Nigerians. There is a high unemployment rate in the country. Added to that, most of the available jobs do not pay enough to sustain employees.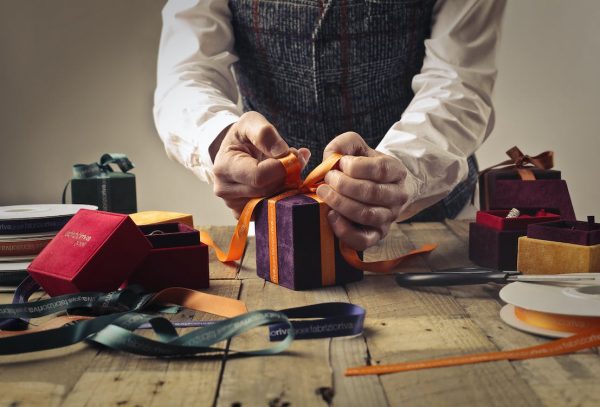 For some people, starting a business is a matter of choice, not necessity. They have passion to create impact in an area of business and they go for it.
Whatever your reason for wanting to start a business, please note that this is the right time.
The economic hardship in the country has forced many buyers to look inwards and patronize fellow Nigerians instead of travelling abroad to get items, thus creating opportunities for businesses to thrive.
Looking for the best business profitable ideas you can start with little capital? I'll show you some now. Keep reading.
Top businesses to start with little capital in Nigeria
Food items sales
If there is one business that moves in Nigeria right now, it is raw food item business. Despite the economic hardship in the land, people must feed.
With over 200 million people feeding morning, night and day, food business is the most lucrative business to start with little capital in Nigeria now. You can start the business with less than 100k.
I'll say you should start with small quantities of rice, beans, garri first. Those are the fastest-moving food items in Nigeria. You can add semovita, yam, poundo and others after you've made some money.
See also: Fastest-moving items to sell online in Nigeria
Sachet water and table water sales
You'll agree with me that next to food, people must drink water. According to Macrotrends, Nigeria clean water access for 2020 was 21.67%. That tells you that about 79% of Nigerians don't have access too potable water.
Thanks to the water manufacturing companies that is helping Nigerians meet this needs. You can either go for sachet water or table water depending on which moves faster in your business location.
What I like about this business is that you need very little capital to start it and it's profitable, especially if in high demand. You'll need a good location, refrigerator or ice block supply to start.
Frozen food business
See Also: Best businesses to start with 200k in Nigeria
Talking about the best businesses to start with little capital in Nigeria, I cannot but mention frozen food business. Meats, fish, turkey, chicken, etc.
This is another high-demand lucrative business idea you can start in 2023. There is no one who is in this business and serving a residential area that does not make good sales.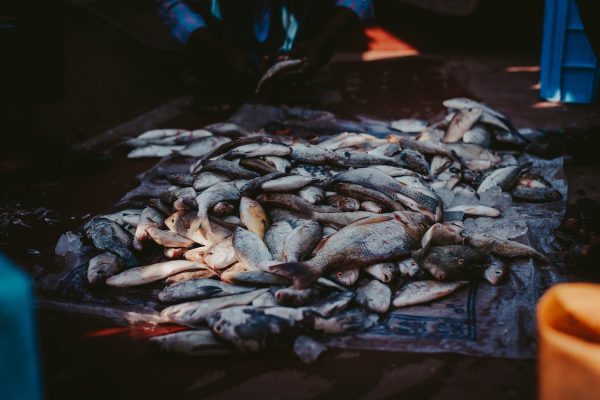 To start this business, you may need a freezer, and a small space to display some of your goods. With 100k, you can get your fist sets of frozen food, ready to sell.
POS business
I can guarantee you that this is one of the best business ideas that I'll mention in this article.
Millions of bank account owners in Nigeria make transactions daily from withdrawals to deposits, bank transfers, etc. Most of the times, the banks cannot serve all these people.
That's where the Point of Sales come in. Daily many Nigerians in this business make transactions running into hundreds of thousands.
You can make up to 10,000 profit in a day if you have a good location where people commute. Now imagine you have 3-5 various locations and you make close to that daily. That's crazy, right?
See Also: Best online businesses that pay daily in Nigeria
Egg sales and distribution
An average Nigerian is said to consume about 70 eggs annually. Now multiply that by over 200 million population size.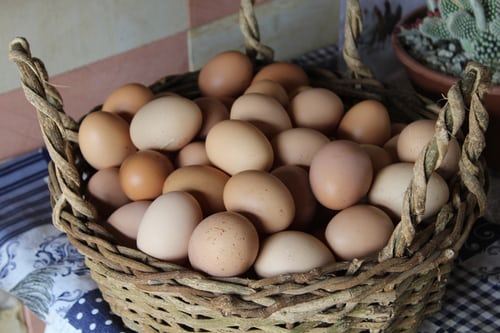 No doubt, the demand for eggs in Nigeria is never met despite a lot of Nigerians going into poultry farming.
If you can get a reliable source of egg production that can supply you, trust me, this is one of the best businesses you can start with little capital in Nigeria in 2023.
Day care/ crèche
If you've been asking, what business can I start with small capital in Nigeria, then day care business is a good option to consider.
This is one business that costs you little to nothing to start. If you have a good neat good space, you can start your day care business.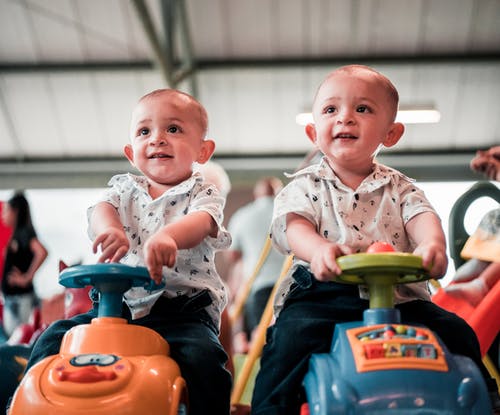 Experience in taking care of kids may also come in handy in this business. Make sure you take all necessary precautions such as keeping the environment safe and secure for babies.
Care giving is a lot of work so make sure you charge handsomely for your services.
Skin care business
See Also: Best business ideas for students in Nigeria.
Skin care business is one of the cheapest businesses to start in Nigeria. It is also one of the fast-growing industries too. With 100k or less you can kick-start your line of products.
A typical Nigeria wants to maintain their skin and look good. They will spend their money on skin care products that they are sure will do the work.
If you know how to produce organic skin care product, you can start a business in that line and join the line of skin care millionaires in Nigeria. You can always learn the skills too.
Production and sales of liquid soap
This is another amazing business to start in Nigeria with little capital in 2023.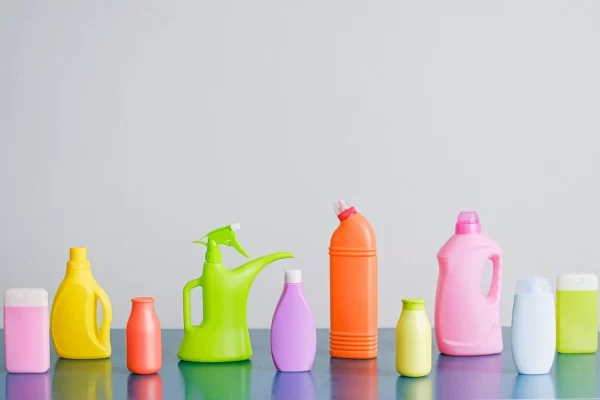 I mentioned earlier that there is economic hardship in the country. Prices of items keep skyrocketing.
See Also: Online businesses that pays daily in Nigeria 
Anytime things are like this, people always go for cheaper items that they can afford as long as it will produce the result they desire.
You can start liquid soap business with as little as 50,000. Make sure you go for the best quality possible so that your buyers will be happy with what the buy.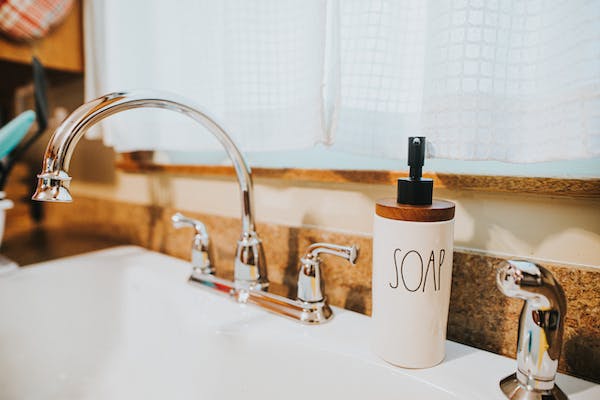 Word-of-mouth and WhatsApp marketing will help in getting you more customers and referrals.
Sales of palm oil
Nigerians love their palm oil in their food. No matter the tribe, most Nigerians use palm oil in their local food preparation. That's why palm oil is always in high demand.
This is one of the best business ideas you can start with little money in Nigeria and a lot of people don't even know about it. It is highly profitable.
The secret is buying in bulk when palm oil is in season, store and re-sell when it's in highest demand.
Some people make as much as 300% profit from this business, so don't see it as menial.
Sales of original honey
Thinking of a business that you can start with little money here in Nigeria that is lucrative, think original honey.
Many Nigerians now know the benefits of natural organic honey and so, there is high demand for it. This has created a huge business opportunity for so many people in Nigeria.
You can make good money selling and distributing honey in Nigeria especially if you can get the original one. You can even target small supermarkets in addition to your own personal customers.
Interior décor
I personally have about two friends who are in this line of business presently.
One is more into wallpaper and everything related to beautifying an apartment while the other does everything in terms of household equipment from furniture to lightening to décor.
To the best of my knowledge, the two of them are doing very well for themselves and making millions monthly.
You can start this business with as little as 200k or less and as much as you can afford.
Mobile phone sales
The number of mobile subscribers in Nigeria was reported at 204,228,678.000 Person in Dec 2020.
That number is on the increase. That tells you that millions of mobile phones are sold every day because people will always have a reason to change their phones.
You can also venture into this business and build your customer base. Luckily, you can easily be partronised by people in your contact.
You may also want to start with smaller phones and gradually increase your taste based on needs.
Sell phone accessories
Nigerians love to accessorize a lot. They not only accessories their dressing, they also do the same to their mobile phones.
This is another good profitable business to start in Nigeria with little capital. Your location matters in this type of business. Your best bet is a university or higher institution environment.
You can also start the business in a location with many commuters who are of a young age.
Poultry farming
If you have a love for farming or rearing animals, this business idea is for you.
Poultry farming is one of the lucrative business in the agricultural line here in Nigeria. One reason for this is the high demand for produce of poultry farming such as egg, chicken, etc.
If you have the expertise, or you have an expert willing to put you through, his business is one of the best options for you right now.
35 Best businesses to start with little capital in Nigeria
Mini importation
As the name implies, it is mini, so don't be scared of the word importation.
Mini importation is one that provides great opportunity for small business owners to buy items at the cheapest prices ever straight from the manufacturers and sell at a profitable rate.
The perk about this business is that you don't have to travel yourself or pay a lot of money for visas and all.
All you need do is use the platforms of companies that help get those items from the manufacturers and bring them to you wherever you desire such as Aliexpress.
Photography and videography
These are some of the most lucrative businesses in Nigeria that would cost you little or nothing to start.
Every now and then, Nigerians are doing one photo shoot or the other or having one event or the other where they need the services or photographers and videographers.
You can self-learn through YouTube and know how to do the basics, then become better as you practice.
The only capital investment to make in this business is a good camera which may be a little expensive.
But trust me, if you can get a good camera and you have the skills, you are in for some good business that is scalable.
Car hailing business
Do you have a car to yourself? Did you know that you can make good money registering with companies like Bolt, Uber or even Taxify.
If your car meets their standard any of these car hailing companies will be glad to have you join their pool of drivers. Despite the supposed proliferation of this business, it is still lucrative.
You don't any money to start, just make sure your car is in good shape and be of your best behavior to your customers.
As the car owner, all the profit goes to you after the companies deducts their cut. If you are a driver and you don't own the car, your profit is also good enough but you have to remit to the car owner a certain amount daily.
Car wash business
Are you thinking 'What business can I do in Nigeria 2022?' How about car wash business?
It's one of the best businesses you can start with little capital in Nigeria.
Needless to say that many Nigerian elite car owners would rather clean their cars at a car wash rather because it saves their time and of course, they can afford it.
All you need is to get the location right. A good source of water supply is required for this business. You also need to get a location where your services can be easily seen by your target customers.
 Best businesses to start with little capital in Nigeria     Baby items
Baby items are another very fascinating item on this list. Nigerians population is growing at a high speed signifying that hundreds of thousands of children are born daily.
These children have needs. They must feed, clothe, and live in a home. This makes children's items one of the quickest moving things you can sell online in Nigeria.
You may choose from some of the products I have listed below and add them to your online store and then, thank me later. Here is the list:
Infant car seats, Portable baby bed, Baby carrier, Breast Pump, Toys, Diapers, Baby food, Baby clothes, Baby shoes, Baby Bathtub, Kids educational tablets, Baby clothes, Feeding nipple, Household items, etc.
Cooking and food delivery
If you are a good cook and you looking for a business you can start with little capital in 2023, say no more. Cooking and delivery is a suitable option for you.
Nigerians are becoming increasingly busy. It becomes a difficult tasks sometimes to cook, even as a family woman.
That's why cooking and food delivery business has come to stay in Nigeria. Many Nigerians just want to order freshly prepared food and keep them in their freezers to use for a while.
You can start by providing this service to people in your contact and leverage social media platforms to create more awareness.
You may want to add some add-on-services like cooking particular dishes at a small gathering.
Beddings and pillow-cases
This is another fast-moving business that you can start in Nigeria and with little money.
These items are needed in all households from time to time, creating a huge market and demand.
You can start with the people you know and use platforms such as Instagram and WhatsApp to reach more potential customers.
Catering business
Similar to food ordering and delivery, with little capital, you can start catering business.
The question is, do you have the skills? If you do not, you can always learn and start with very small events, then gradually grow your business.
There would always be a huge market for this services and it costs no huge capital investment to start it.
Noodles stand
Here is another business I can recommend if you are looking for a business you can start with 100k or less that is lucrative.
You can target a business area or a commercial centre where you will meet the needs of workers looking for affordable food.
Dropshipping
Dropshipping is a type of business model that enables a business owner to operate without maintaining inventory, owning a warehouse to store their products, or even having to ship their products to their customers themselves.
The retailer (you) partners with a drop shipper who manufactures or warehouses products, packages the products, and ships them directly to the retailer's customer, on the retailer's behalf.
The retailer and buyer do not get to see either does the retailer needs to have a shop to store any products or goods before making sales.
To start dropshipping, you need an online store, i.e. a website, an Instagram or Facebook account to display and advertise goods for potential buyers to see and make orders.
You can start that business with 200k or less.
Delivery business
According to a recent report, there are more than 40 million MSME (micro, small and medium enterprises) in Nigeria as of 2020.
One thing many of these businesses have in common is that they operate online. In other words, items can be ordered online and delivered to the doorsteps of the buyer.
This trend in business creates the need for delivery business models who can meet this need efficiently.
You can start this business with just one bike and work closely with small businesses who offer delivery to their customers.
Sales of hair extensions and wigs
This is another business you can start in 2023 with little capital when you're starting. Wigs are the in-thing now for ladies.
Despite the number of ladies in this business already, there is still a huge market and demand for these wigs, especially the affordable ones.
You can start this business with as little as 200k or more, depending on what you can afford.
Sales of fairly used items
As I hinted earlier, there are some businesses that boom whenever there is economic hardship and inflation like we are experiencing in Nigeria currently.
Fairly used items is one of them. Fairly used clothes and phones, for example, are very lucrative. You can go for fairly used clothes because it will cost less capital to start and moves faster as clothing is one of human's basic needs.
Bread supply
Bread is one of Nigeria's staple foods and with food items at an all-time high, bread has become an essential food item in many homes.
Starting a bakery is a good business idea on its own but it may require some capital. For example, you'll need to get a space, higher one or two hands, and some tools, etc.
Playing in the supply chain of a bakery business is what I can easily recommend to anyone who wants to start a business but has little capital.
You can supply or retail bread in any residential area. As long as you buy from favourite brands that people love.
Cleaning service
Cleaning services is one of the easiest businesses to run in 2023. It requires very little capital to start. One thing to bank on in this job is trust.
Make sure your cleaners are very reliable and honest because if they steal at a client's house or home, it could spoil your business.
Again, you need to bank on the connections you have. Use word of mouth and social media marketing and be consistent.
Initially, it may seem as though the business isn't lucrative but if you can be persistent and keep getting the word out, your business is certain to grow and become very lucrative.
35 Best businesses to start with little capital in Nigeria
Personal trainer
If the gym is like your second home, you might want to share some of your expertise and help others reach their fitness goals.  And it's another business to start on a small scale.
As a personal trainer, you can offer in-home training sessions that cater to each of your clients' exercise capabilities. You can also help clients build custom nutrition and meal plans so their diets reflect their physical goals.
Many personal trainers start getting their clients through their social media pages. They detail their experience in the gym along with some motivational quotes.
While you may need a certification to help expand your customer base, you aren't required to have any specialized training to start this type of business.
Start an online business
Online businesses are the best businesses to start in Nigeria with little capital. You can work from the comfort of your home, earn more money and grow your business to become a sustainable one.
You may wonder how to go about starting an online business if you are not familiar to that terrain.
I tell you what, starting an online business is one of the easiest things to do. To start with, here are some of the best online businesses you can start in Nigeria right now and profit most from.
Once you go through the article on the best online businesses in Nigeria today, pick anyone that interests you the most and go do some research on it and start.
ROUNDING UP
There you have it on the Best businesses to start with little capital in Nigeria in 2023.
As always, if there is anything I didn't touch on in this post, feel free to let me know in the comment session.
Also, let me know if there is anything you want me to talk about in the blog or my YouTube channel.
Follow us on Twitter and Instagram. Subscribe to my YouTube channel and don't miss out on our awesome content there.
CHEERS!
Do you want to make money right from your campus and start building a successful life from school?