25 List of Free business listing & Directories in Nigeria
Hey Guys,
Listing your business in free listing and directory websites in Lagos and Nigeria as a whole is one of the best cost-effective ways of taking your business to your desired destination in terms of brand visibility and online presence.
Today, we'll go through a list of free business listing and directories in Nigeria where you can showcase your business online and take your business beyond your wildest dreams beyond our immediate environment.
Are you a business owner living in Lagos or parts of Nigeria? Do you provide solutions in the form of products or services to people?
Do you want your business to travel beyond the borders of your small shop, your little Facebook following or your family and friends who patronize you and reach many more thousands of potential customers?
Do you often ask:  "Where can I list my business online for free?", "How can I advertise my business online in Nigeria?"
If you are concerned about expanding your business beyond where it is now or you are concerned about any of these issues I raised above, the list of business directories in Lagos and Nigeria below will help you know where to list your business for free and increase your brand visibility.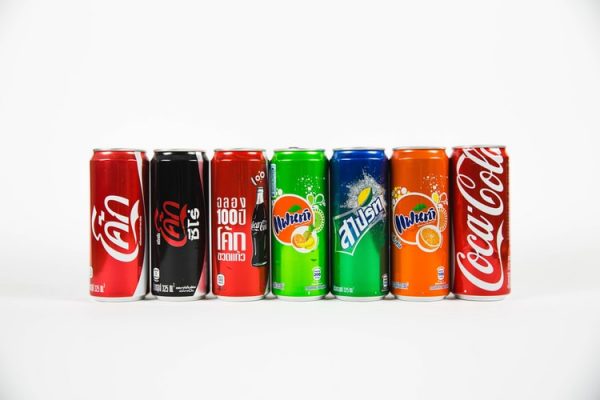 I will also share some tips on tested and trusted ways you can raise funds for your business here in Nigeria without sweating too much.
These ways to secure funding for your business have been used by some of the most successful entrepreneurs in the world. You would want to also try them out because they have worked for others.
Without further ado, here are the free online business listing sites in Nigeria that we will be discussing:
Please note that the list below is in no particular order.
25 List of Free business listing & Directories in Nigeria
Connect Nigeria.com
ConnectNigeria.com makes it easy for people to find businesses and places in Nigeria.  They aim to organize Nigeria's information, making it easy to find and easy to use. From Lagos restaurants to schools in Port Harcourt and Hotels in Abuja, ConnectNigeria is the one-stop-shop for businesses operating in Nigeria.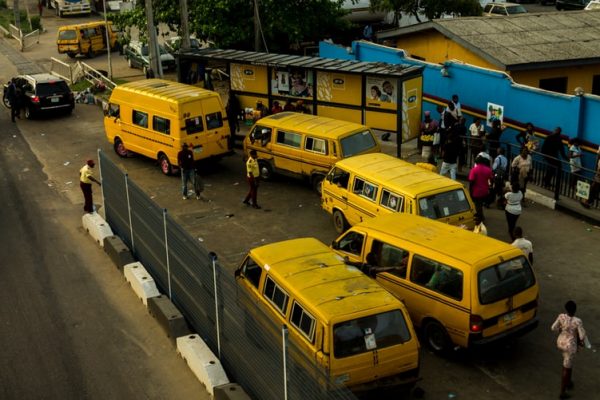 If you are looking for directories to list your business on, do not hesitate to visit their website. The registration process to list your business is also quite easy and user-friendly.
Vconnect Nigeria
Vconnect was born out of a necessity to help create connections that count between service professionals and businesses looking for their services. VConnect helps connect trusted service professionals to businesses for all their service needs.
Whether it be office repairs or redoing the interiors, or availing financial services for businesses, Vconnect connects businesses with the best service professionals to get things done.
We are committed to making a meaningful impact through continuous innovation to meet the dynamic needs of Enterprises and empower them by creating a system that delivers better value through easily accessible information and connections with the right service businesses.
To register your business with them, you will need certain data like your email address, first name, second name and then your Vconncet password (which you will create).
Google My Business
I have seen the magic that this amazing directory that does for Nigerian businesses and business owners.
Did you know that you could attract new customers with your free Business Profile on Google?
Yes, you can! And here is how it works.
Your Business Profile appears right when people are searching for your business or businesses like yours on Google Search or Maps. Google My Business makes it easy to create and update your Business Profile—so you can stand out, and bring customers in.
If you have observed, whenever you make any search using Google, especially when you are searching for places like schools or restaurants, i.e. schools in Lekki, you will observe that there are search results. But some school addresses come pop up first before others.
The results that pop up first are registered on Google my Business. That's why Google prioritizes them before showing other related information on Google search results.
If you register your business on the free Google My Business platform, you would be more visible to your potential customers than ever before.
Naibac Social Network
Naibac is a social network for entrepreneurs, content creators and anyone looking to get discovered online, sell products/services, acquire new skills, network, get business advice and share experiences.
They also provide SMEs and Startups with affordable web/app development, digital marketing and content amplification services.
When you register to be part of this professional online community, you get to put your business out there for thousands of people looking for services that you render or products you sell.
This platform is very useful for serious minded business owners unlike the celebrity target social media platforms like Instagram.
25 List of Free business listing & Directories in Nigeria
Confirmed.ng
If you or your business is resident in Abuja, Nigeria, Confirmed.ng is one of the best Nigerian yellow pages or directories where you can list your business and get value for it.
Confirmed.ng is an Abuja Business Directory & Yellow page that aims to build a list of verified Businesses/companies – Small, Medium, Large or Service Providers located in Abuja and connect them to customers within and outside of Abuja.
With confirmed.ng Abuja residents and others can easily get directly to their searched business and as well as important information; email addresses, phone number, reviews, website, pictures of past service and short business description.
BusinesslistNigeria
BusinesslistNigeria is one of the businesses listing websites in Nigeria where you can get visibility for your business.
They also help you obtain new customers and generate more traffic; improve social media shares and reviews and grow your business reputation online.
The company profile or that you would include on this listing platform is contacts and description, products, photo gallery and your business location on the map.
Linkedin
Take it or leave it, Linkedin is one of the platforms where can list you my business online for free.
You already know by now that Linkedin is the No 1 professional network platform in the world. Nigerian business owners do not take a back seat when it comes to making use of this very useful platform.
As a business owner, you can leverage on Linkedin to promote your business to Nigerians who are professionals on the platform.
You can do this in two ways. First is through your own personal Linkedin Profile or account where your profile will tell people about your business.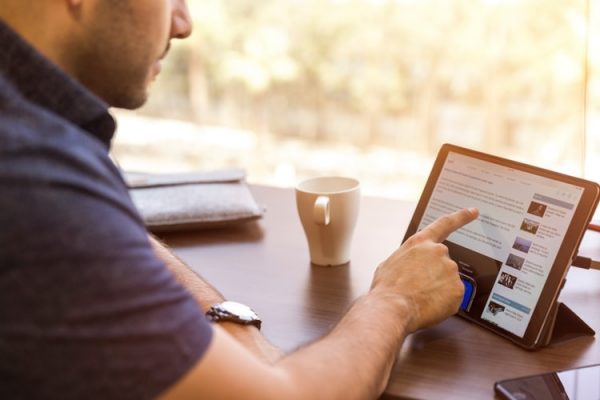 You may also want to create a business page for your business on Linkedin which is separate from your account.
Once you have either or both of these, make sure you identify the type or segment of people that you want to attract for your business.
Once you have identified these, make sure your profile will attract them to you too so they can gladly connect with you.
Once you have hundreds or thousands of followers or connect, on Linkedin, the next that will occupy your mind is how to promote your business to these crowd of people who can become buyers or customers.
To do that, simply follow through these 10 Ways to Use LinkedIn to Promote Your Business and see how you can use Linkedin to your advantage.
Ngex Business Directory
Nexg is one of the free online business listing sites in Nigeria. Apart from being a business directory, Ngex also serves other purposes for business owners like data analysis, data management and more.
NG Contacts
According to their about us on their website," NGContacts is a database with profiles and contacts of companies and businesses in Nigeria. It also has contacts of company executives.
NGContacts is used for research and marketing, to promote your products and services and reach customers in Nigeria and beyond. The website contains addresses, emails, phone numbers, etc. You can also list your business profile on the platform for free.
25 List of Free business listing & Directories in Nigeria
Finelib.com
One of the free online business directories in Nigeria, Finelib.com helps businesses find customers who need their services and products.
The platform works in all the areas local customers search which includes online, mobile and more.
They help develop and grow Nigeria local content in a wide variety of topics giving their users the most relevant results for their searches.
You can list your business on their website if you have a business that operates in Nigeria.
Here are some of the criteria your business must have to qualify to register on their platform:
All submitted business Must have a valid Nigerian phone number(s) and full address.
All submitted business Must have a correct business address (Important).
All telephone number(s) submitted must be active and must be allocated or assigned for every business listed.
You must add a logo or product image or images relating to your services.
You must submit your listing at the exact right category where other listings similar to yours are listed.
You should choose the right keywords for your products or services, to enable our search users to find your company or services.
Once you have these details, you should be able to easily list your business in Nigeria.
11. Instagram
Instagram is one of the best social media platforms for business owners in Nigeria and in other parts of the world.
If can master the art of creating engaging contents that suits your followers on IG, then you will be able to massively promote your business on Instagram beyond your wild imagination.
Many small businesses are successful in Nigeria today courtesy of a platform like Instagram. You too can start using social media to build your brand awareness and visibility.
If you want to use Instagram to promote your business for free, there are some technicalities and strategies that you have to follow. They are no rocket science anyways!
But for the interest of small businesses who are not very good at using Instagram to promote anything, I made a research on how small businesses can get more customers and build their businesses using Instagram.  The result of my research is an eye-opening one.
I put everything up in this post about 19 Ways to Promote Your Business on Instagram for Free, this guide should help you to start making more revenues for your business through Instagram.
6000Profiles
The 6000 Profiles Directory was developed to be a source of contact information for Nigerian companies. It is used for business marketing, and to contact companies faster by email, telephone and addresses.
Companies listed in this directory are companies that control significant market share in each business sectors of Nigeria. It contains concise profiles of 6000 companies including their contact details, phone numbers, emails, management, staff strength, and more.
You can create your business profile and get more views and notification.
Facebook Business Page
If you don't already have a Facebook Business Page for your business, you have been missing a whole lot.
Frankly speaking, a Facebook Business page is one of the best things that can happen to your business when it comes to making it gain visibility and promotion.
Although their algorithm makes it a bit challenging for many users to get views for their posts, if you could budget a little money to promote your post on the platform, you would even reach a more targeted audience.
Better still, you may want to publish very engaging, quality content types (videos for the most part) to reach as many of your audience and potential customers as possible.
Another way to promote your business online for free is through Facebook Group.
Research shows that Facebook Groups are more engaging than Facebook Pages. This is because members of a closed Facebook or WhatsApp group feel more like members of a family; they contribute to discussions and participate in issues raised in the groups.
If you want to create a Facebook Group for your business, follow these simple steps by PosttPlanner on how to create a Facebook page https://www.postplanner.com/how-to-create-a-facebook-group/  and start building a community around your business.
NigeriaBusinessDirectory.com
Nigeria's Business Directory is marketing, communication and networking service, which has been created to help all types of businesses to network, both within their home countries and the African Continent.
The Directory offers a unique opportunity for companies and members of the public to search for business information and services.
For them, the concept of a Business directory was formed in 2009 following a clear and urgent need to create a fair platform for 'all businesses' to instigate communication and interaction between each other.
The Business Directory also recognises that there are numerous expatriates, Diaspora and other such 'persons' located around the world, whose heritage and culture originates from Nigeria.
Hence businesses are encouraged to join Nigeria's Business directory from where ever they are located.
You'll find it quite easy to register your business on this platform just like it is with other free directories and yellow pages for Nigerian businesses.
Other top 25 List of Free business listing & Directories in Nigeria are:
Abbakin Business Listings
Abuja Galleria
Nigeria Directory – directory.org.ng
Abuja Galleria – abujagalleria.com
ng
African Directories – www.africandirectories.com
AM Forums – am-forums.info
com
WhatsApp Group
SME Arena
Others
So there you go.
If you know of any free business listing and directories online in Nigeria that was omitted, kindly mention them in the comment section.
Do you have any experience using any of the listing platforms we mentioned above? Kindly share your experience and help other business owners in Nigeria learn too.
Now, to the tested and trusted ways you can raise funds for your business here in Nigeria without sweating at all that I promised you earlier, here we go:
One of the best ways you can raise funds for your business in Nigeria is by getting grants for your business.
A grant is an amount of money or financial assistance that a government or an organization provides for a person for some specific purposes.
Unlike loans, you do not have to pay back a grant, it's yours forever. Yes, everything you're given!
But it's your responsibility to use your grant well even though you would not need to pay back.
In Nigeria, there are different types of grants channelled for different purposes. For example, there is a grant for students, grants for women, business grants, grants for the physically challenged, etc.
There are so many governmental and non-governmental organizations providing grants for small businesses in Nigeria. You should try applying for some of them and who knows, you could be the next Tony Elumelu Foundation beneficiary.
Usually, all you'll need to do is fill some forms including details about your business – which you should have handy.
Once you have these basic requirements, you may be able to apply for as many grants as possible without headaches. And you may just be on your way to winning.
I explain better the rest of the Surefire Ways to Raise Funds for Business in Nigeria; do well to check them out for free.
There you have it, guys.