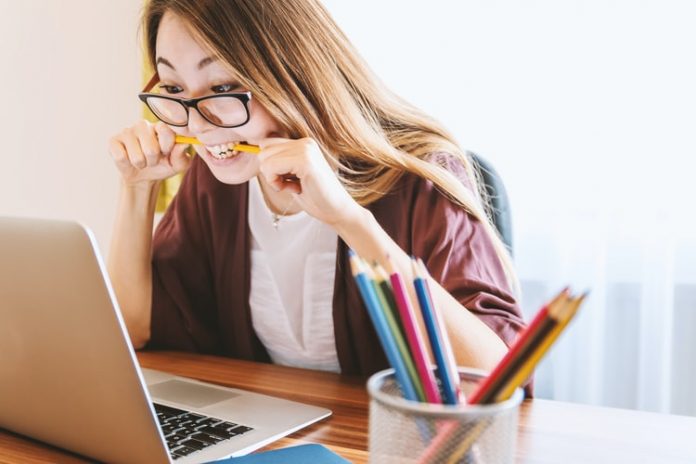 Apart from adding a lot of weight, closely following the news on COVID-19 and 'Netflixing' during this lockdown, there is something else you should be doing to add value to your life: learning new skills.
Other than the economy, our health systems and other aspects of our lives that will be affected drastically by the coronavirus pandemic, some skills are going to be on-demand in the market place more than ever before.  The question you should ask yourself is, 'do I have the skills to position myself for growth post-COVID-19?
Now that we are all locked down at home while the virus fades out, there is no better time to learn new skills – both technical and soft skills – than these weeks of lockdown.
And no, I cant the excuse that you are broke; you can learn most of the sought-after skills of today free with just the expense of some data to fuel your mobile phone.
We list below some of the useful skills you can learn while staying in your room during the coronavirus pandemic.
Feel free to add to the list through the comment section if you have some other interesting skills in mind.
Top 10 Best Skills to Learn for Free During COVID-19 Lockdown
SEO/Growth Hacking
The world has never been this dependent on Google for everyday need. It is safe to say that our whole lives now revolve around Google.
From geo-mapping to search engine powerhouse and even now to voice search, Google has taken over the world. Little wonder businesses are investing heavily in SEO. Learn to increase site traffic and audience size via SEO and growth hacking and position yourself for amazing opportunities therein.
Sales
No matter what you do, either you render services or sell goods, you have to make sales. Sales departments of organizations are some of the most crucial departments. That explains why employees are always on the lookout to get the best minds.
If you have your own business, learn to brush your sales skills and see how you would increase your revenue. As the business world prepares for post-COVID-19, the best thing you can do to your business is to learn how to bring those cheques to the table.
Digital marketing
Digital marketing is not going anywhere soon in the world of marketing and advertising. Though traditional advertising still has its place, even big multinationals go the way of digital marketing this way.
Apart from the fact that digital marketing is cost-effective marketing, it is also very measurable, unlike traditional marketing. If you want to learn digital marketing or brush your digital marketing skills, this corona-virus lockdown time is the right.
Microsoft Excel
This is another very valuable top ten skill to learn while you are home practicing social distancing.
A friend of mine recently secured a good job with an oil company in Nigeria all because, on the day of the interview, he was the only one who could use Microsoft excel excellently. The rest were equally qualified for the job, but my friend has an edge.
Now, what edge do you have over your colleagues?
Videography
Make good use of this time to learn videography. Even if you have nothing than a fascination with film, you never can tell what doors it can create for you.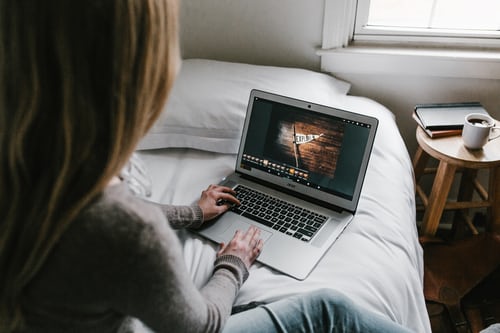 Copy-writing
If you have more than a fascination for creativity, you love to play with words and you love storytelling, you might want to activate the copywriter genius in you. For one thing, good copies sell and companies are willing to put their money where their mouth is when it comes to brand storytelling.
Coding
No list of in-demand skills is complete without coding in 2020.
It's no secret that coding is the core of many of today's most in-demand careers — from web developers to data scientists. If you've been thinking about learning to code, isn't this the opportunity ever?
Machine Learning
Machine learning is one of the AI (artificially intelligent) skills that are in demand this time. If you are the technical line of career, and you are not good at machine learning, you may want to add more to your knowledge as you self-isolate.
Chatbot
According to a Gartner prediction, by 2021, 15% of all customer service interactions will be handled completely by artificial intelligence — chatbots, specifically. Chatbot technology is software powered by AI to mimic human conversations. In recent times, businesses are optimizing their websites for chatbot technology. This is a cool skill to learn during the stay-at-home if you are interested in this line of business/career.
Graphic Design using Adobe CC
Graphic design is another in-demand career path that may just spark your interest. Mastering Adobe CC is a great starting point as it's practically essential to any graphic design position across industries.