It's over 100 days since the Nigerian government announced the shut-down of tertiary institutions in Nigeria. On March 19th, 2020,  in a precautionary move to curtail the spread of the coronavirus disease in the country, schools in Abuja were ordered to close.
Lagos State government had earlier announced some measures to curb the spread of the deadly virus in the most hit state in Nigeria. Today, all educational institutions from elementary to tertiary levels – have long been shut down nationwide. However, since the schools have been closed, there has hardly been any significant attempt to provide alternative methods of teaching and learning or any form of engagement for the millions of tertiary institution students in Nigeria.
Efforts by the Lagos State Government to provide some form of learning and engagement for pupils at the primary level earlier during the shutdown cannot be made light of. In Lagos State, students in primary schools have no reason to halt learning completely. It only takes a radio, pen, and a notebook to engage in some form of learning for a serious primary school pupil in Lagos.
In my opinion, the effectiveness of this method is debatable, but half a loaf is better than none. This move is especially important as private schools in Nigeria have come to accept E-learning and many private schools continue to provide education for their students non-stop.
With the foregoing, one is curious to know the reasons undergraduates in Nigerian have been left to their fate since the close of tertiary institutions as a result of the novel coronavirus. The reason is not far-fetch. To find answers, one has to go down the lane of history. History tells us that Nigerian students over the decades have similarly suffered in the hands of different governments in Nigeria during needless ASUU strikes.
For example, in 2010, under the administration of Dr. Ebele Goodluck Jonathan, the then president of the Federal Republic of Nigeria, there was a huge setback for Nigerian university undergraduates as ASUU embarked on yet another strike in a series of indefinite strikes.
The strike lasted for over five months from 22 July 2010 to January 2011. From 2010 to 2018, the education of innocent students in Nigeria had been abruptly altered for more than 15 months. Farther into history, the epileptic nature of the Nigerian education system dates back to the 80s.
In 1988, the first ASUU Strike ever was recorded. It was occasioned by a quest to obtain fair wages for university staff and university autonomy. Fast-forward to 2020, 32 years later, education in Nigeria is still in a habitual fiasco.
Therefore, the neglect that Nigerian students have suffered during the Corona-virus is a replica of the apathetic manner in which Nigerian governments have over the decades handled education in the country.
While we cannot lament enough the state of the Nigerian education system and the incessant strikes, the implications of closing down tertiary institutions infinitely without any form of engagement for students or any alternative method of learning is really disheartening.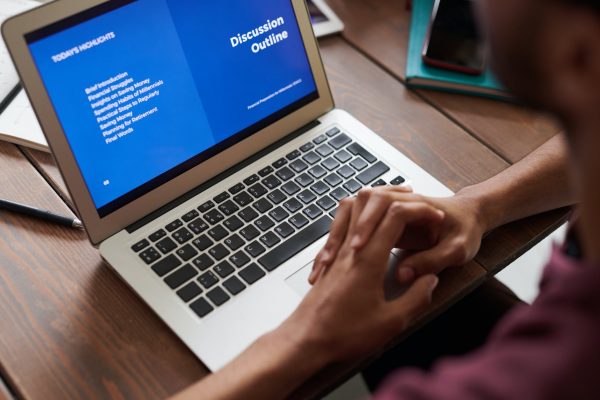 To add salt to the injury, the novel coronavirus according to the scientist, would likely be with us for longer than we would want to believe. If this is the case, what is the fate of a Nigerian student in the public schools? Would the government ask students to resume, CVID-19 notwithstanding?
To begin to think that the Nigerian universities have what it takes for students to resume in the face of the increasingly spreading virus is a hard task to embark on. To think that the government would provide what it takes for universities, polytechnics, and colleges of education across the country for them to resume in the face of COVID-19 is even harder.
But to get a clearer picture, let's put some factors into perspective.
In a typical public university in Nigeria, classes are full to the brim. Students would literarily battle to secure a space in the class, not to talk of seeing or being able to hear the lecturer. Some schools would admit hundreds of students for a course, not considering their limited lecture room capacities. As a result, dozens of student's faint and pass out during an examination period due to overcrowding and lack of ventilation.
In the Nigerian universities hostels, rooms are crowded, old and unkempt. Apart from being old and rickety, toilets in the hostels are headquarters of all sorts of diseases. Female students easily come down with toilet diseases from their hostel toilets – some infertility cases are traced to this factor.
Now, let's talk about practicing good hygiene. A Nigerian university is the most unlikely place to practice good hygiene. A typical Nigerian hostel has no running water. Schools have little or no supply of electricity; hostels are the habitats of all sorts of animals, wild and domestic; students constantly fall sick due to malaria-causing mosquito bites.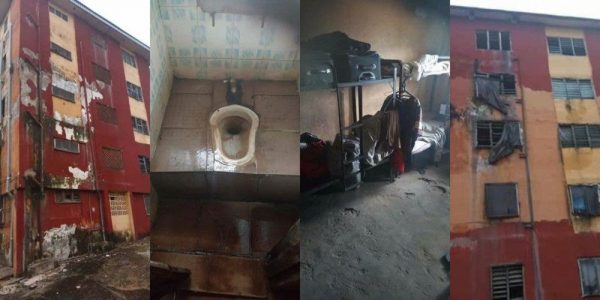 It will be almost impossible to practice good hygiene where there overcrowding and a lack or inadequate supply of water. Yet, these are only a few of the predicaments of an average student in Nigeria.
With the way things are, if one student manages to come down with the coronavirus, the whole school better be ready to go on self-isolation.
The fact that government, lecturers, and even students themselves have been silent since schools have been shut down speaks loud of our joint lackadaisical attitude toward education as a people. We need to start asking the right questions; especially students whose lives are most impacted by these incidences. We need to demand more from the people who have the responsibility to provide a good education for their citizens.
It is obvious that it will be suicidal to allow any student to resume school in Nigeria with the look of things now, it is equally catastrophic to leave students for many months without any form of learnings to occupy their minds. As the saying goes, an idle man is a devil's workshop.
Perhaps we should dwell a little on some of the scenarios we will have on our hands by the time the shutdown is eventually over.
Many students who were on the verge of completing their university education before the shutdown would likely not go back to school. The reasons for this are best known to such students but this is life and as they say, life happens. Already, some female students have become expectant mums during the shutdown. Many parents would never have the wherewithal to complete their children's education by the time schools are ready to resume. Many students have lost their breadwinners. Some students, in a pseudo attempt to cure their idleness and hopelessness, have become fraudsters and thugs. Uwaila Vera Omozuwa has lost her life.
Vera was a 100-level student of the University of Benin who was allegedly gang-raped to death in a church where she had gone to read. Many students like Vera have been killed, raped, or murdered unjustly. Some who are alive will never live to fulfill the dreams they once had.
When schools eventually resume, some students would have wasted one year; six months, one and a half years or maybe 2 years of their lives to COVID-19.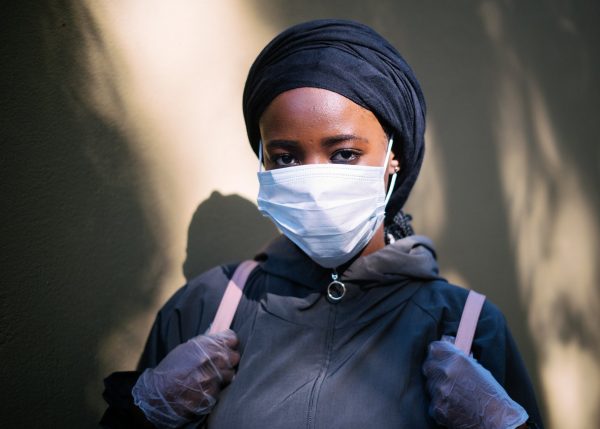 Their peers in other climes would have gone ahead to have that matriculation online or that convocation via Zoom; their peers would have continued their education, and bagged that Masters's degree.
Other students elsewhere would have become Engineers and Successful startup owners, and Medical Doctors and Journalists while Nigerian students, victims of a nation yet unborn, will languish in frustration as employers – products of the same rotten system – would reject them one more time because last month, they clocked the official age where no one gets employed in Nigeria.