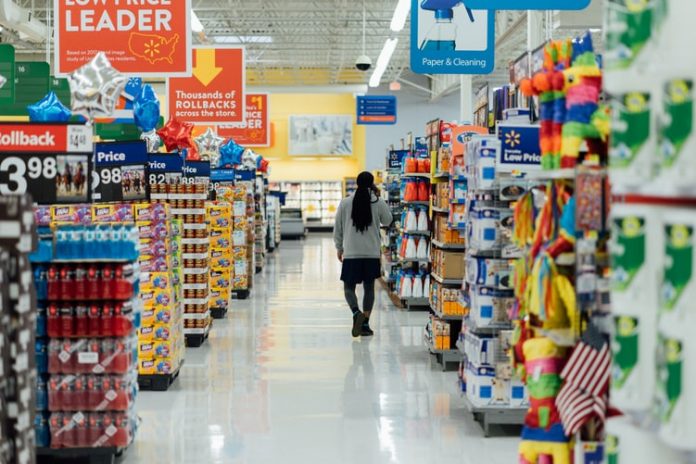 Top 15 Best Business Blogs in Nigeria 2020
Hello dear,
It's my pleasure to bring you a list of some of the best –coolest actually – business blogs here in Nigeria in 2020.
As a young inventor, entrepreneur or business enthusiast, occasionally, either out of curiosity or need for information, you definitely sometimes itch for a nice piece of home-made content revolving around business and entrepreneurship topics – I do too. Where is your preferred go-to place when this happens?
Okay.  If you don't already have a list of favourite Nigerian business blogs, we've got you exposed! – Covered I mean.  You'll find this list of top Nigerian business blogs below handy.
See also: 75 Best Products to Sell Online In Nigeria in 2020
Entrepreneurship is an exciting and equally very challenging and intense journey. If you want to succeed as a business owner, apart from avoiding these common causes of business failures in Nigeria,  you can't afford to walk alone.
The top business blogs in Nigeria below are mostly blogs by people who are willing to take the journey with you. They want to make your walk down the road to entrepreneurship a much less daunting one. Do I get a yes from you?
Without further #ado, let's make a smash!
Please note that this list is not in any order. I basically put the list out as they came to my creative mind – of course, after my thorough research on them.
See also: 15 Top Paid Survey Websites for Nigeria
And please do well to check them out all.
Top Business Blogs in Nigeria 2020
ideaslane.com
Dayoadetiloye.com
Makemoney.ng
Utibeetim.com
Nairametrics.com
Thestara.com
Entrepreneurs.ng
Thetotalentreprenuer.com
infoguidenigeria.com
Wealthresult.com
Startuptipsdaily
VenturesAfrica
AgroNigeria.ng
Profitableventure.com
More
Ideaslane.com is the fastest growing business blog in Nigeria, trust me.
And no, it's not because I write for this platform – I can write for you too – it's just the truth.
Ideaslane.com is an online media platform that catered to the needs of African millennial & student small business owners and innovators.
See also: Oluwatobi Ajayi: Doing the Impossible 
Contents on ideaslane.com range from ideas for starting a business, business growth hacks, marketing and sales secrets, industry expert opinions, inspiring interviews and opportunities showcases, etc.
Now add to all of these a beautiful mix of fun writing style and an appealing, mouth-watering website outlook.
And we are only just getting started.
Dayo Adetiloye the eponymous owner of the blog is the king of content. He has loads of useful materials for all categories of entrepreneurs in Nigeria.
The blog is dedicated to connecting entrepreneurs with resources, resources that can help you develop business plans and strategies and connect you with funding opportunities.
See also:15 Loans for Small Scale Businesses in Nigeria 
You can tell that a lot of research work goes into his writings going by their outstanding quality. No doubt, this blog is one of the top blogs in 2020 and hopefully, beyond.
This is a brand new entry and I'm so excited about this blog. OK, so, I stumbled upon them just last month – yes last 30 days – and I have never hesitated to go back to the site still to consume some of their amazing business and entrepreneurship contents.
They've got some unique contents and I feel every young entrepreneur in Nigeria should be familiar with them.
Another eponymous business blog in Nigeria, Utibeetim is one business and entrepreneur resource that arguably pops up foremost in Google searches related to business in Nigeria.
This is a signal that the team at Utibeetim.com are some sets of hardworking Nigerians.
The blog contents cover a wide range of topics that are most searched for by Nigerian entrepreneurs. They have something for everyone, be you an upcoming blogger or a PR consultant looking to write a business plan.
See also: How to Write a Business Plan in Nigeria – Simple Guide
If the speed of work does not slow down at their end, – hopefully not, then 2020 is looking for Nigerian entrepreneurs, courtesy Utibeetim.
Top Business Blogs in Nigeria 2020
Nairametric is a business news platform that reports on major business activities around the country. From Aviation to oil and Gas; stock markets to microfinance, you can be sure to stay ahead and on top with the latest news and intelligent insights on these issues and more on Nairametrics.
Their special focus is on financial literacy, investor advocacy and business intelligence. If these tickle your fancies, you can hook up with them already.
Personally, Starta is one of my favourite blogs – in Nigerian – anytime I need to listen to some inspiring stories of successful entrepreneurs in Nigeria delivered in the form of podcasts.
Dotun Olowoporoku, the founder of the amazing platform is one of the podcasters whose voice I love to hear a lot.
Apart from the podcasts, there is also a wealth of resources on the blog spanning business support content; tools and opportunities entrepreneurs require launching; managing and scaling a business startup, etc.
Plus, their website is really very cool, simple and easy. No complexity, just fun and content-filled. So am sticking with them 2020 and till….next, please.
7. Entrepreneur.ng
According to their about us "Entrepreneurs.ng is a stop center for entrepreneurs and entrepreneurship across the globe. We understand that entrepreneurship is a lonely journey which is why we are here to help you get through it with our service. Entrepreneurs.ng is everything to the entrepreneur".
Entrepreneur.ng is about the blog that ranks highest in Alexa ranking among the other business blogs that are mentioned in this list of the best business blogs in Nigeria in 2020.
As the name implies, the Total Entrepreneur blog is a platform created for both aspiring and established entrepreneurs and start-ups to find the resources they need to develop their businesses into sustainable and viable enterprises – a total entrepreneur.
As a reader, what can you find on the website? You can find relevant information on how to start and grow a business, how to develop business skills. You can also access personal development and motivational articles as well as business-related news.
Infoguidenigeria, as of my last check was ranking a whopping 509 on Alexa ranking for Nigeria. Now that's massive.
For those of us who have garnered some little experience in the blogging space, you'll agree that's no little feat.
As the name implies, Infoguidenigeria has guides for young Nigerians looking to try their hands on new and different things especially, starting a new business.
See also: 75 Best Products to Sell Online In Nigeria in 2020
The resources on Infoguidenigeria cover all sorts of business that you can think of agriculture to fin-tech and everything in between.
10. Wealthresult.com  
Now a user-generated business blog, Wealth Result is arguably one of the business blogs in Nigeria that has the largest storehouse of wide-ranging, up-to-date and practical resources for SMEs and startups operating in Africa.
There is hardly any topic that borders on business that has not been covered on Wealth Result and covered well.
Being one of the first business blogs in Nigeria and having garner lots of knowledge in the industry, one can only expect that the platform gets better in 2020 and coming years.
Top Business Blogs in Nigeria 2020
11. Startuptipsdaily
Startuptipsdaily is your one-stop daily business companion.
The blog contains blogs on topics such as small business ideas, business plans guide, tips for entrepreneurs to start, run, and grow successful businesses etc. They have contents on aspects of businesses like marketing, sales, business planning.
On a personal note, I so much love the simplicity and ease of use of the website – by know, you should know I am a sucker for anything simple and classy.
VenturesAfrica's about us reads:
"Ventures Africa is an online platform for news, analysis and discussion about African business, policy, innovation, and lifestyle.
We champion an evolving Africa through stories that explore the opportunities and complexity of our continent and the African Diaspora''.
expectation – readers from everywhere in Africa.
VenturesAfrica is owned by a Nigerian and their analysis of African businesses, markets and industries are at per with what we find only in top global business websites and magazines.
13. AgroNigeria.ng
This is the only Agro-centric business blog on this list. So, there must be something special about them.
Agronigeria deserves this slot as the best blog that serves Nigerian mobile farmers and Agric business owners and investors the right dose of information they need to sail their boat in the right direction.
I love the blog appeal and mobile-friendliness too. I am personally looking forward to seeing what they have to offer in 2020.
See also: 7 Nigerian Startups to Watch in 2020
Profitable Venture has a plethora of rich, well-researched and in-depth resources for every growth-focused business owners and more importantly, those who just newly venturing into the world of entrepreneurship and business.
They tackle some of the most important issues of business which most Nigerian entrepreneurs find intractable, such as legal issues and feasibility studies, etc. And they do so, professionally.
If you are a startup owner who wants to get up to speed to an in-depth knowledge of the technicalities of entrepreneurship, I will recommend this blog.
15. Entorm.com
According to them, the blog is a business and entrepreneurship platform focused on helping old and Young entrepreneurs build a better and sustainable business of any type. There are tons of articles and videos on entrepreneurship, Business, Marketing, Tech, Blockchain, finance, Startups, Growth, Development, News and Events. The online Hub and Magazine Company is focused on helping Africans become the best when you talk about inspiration and hustle.
16. Now, over to you.com
Ok. Just kidding, please. But on a serious note, there are chances we might have omitted some top business blogs in 2020 in this list. It is nothing personal. It's probably an omission. We welcome your suggestions and contributions should you have any business blog in mind as we edit this article from time to time.