The best time to post on IG in Nigeria
Instagram is officially the new gold! Yes, I said it.
With over 1 billion monthly users and 500million daily users, Instagram is one of the social media platforms with the highest users on planet earth.
Trust Nigerians not to carry last, they are catching the Instagram fever too.
The Instagram statistics coming out of Nigeria attest to the fact that Nigerians have a preference for Instagram compared with other existing platforms like Facebook.
Instagram is one of the handy social networking Apps for small businesses and startups who cannot afford traditional advertising media platforms.
Best time to post on Instagram in Nigeria
The social App continues to attract users daily as business owners create strategies to increase engagements and convert leads via their Instagram business accounts.
If you a business owner or personal brand in Nigeria, Instagram is a good place to promote your business your imagination.
If you are an Instagram user, you must have noticed that in recent times, the IG game has changed significantly. With the carousel posts all over the place and crazily creative and audacious posts, Instagram is entirely on another level.
But amidst all of this noise, if you own an Instagram account for business or your personal brand, how can you know when is the best time to post on Instagram in Nigeria so you can drive more engagement, make more sales and make more money from your followings on IG?
That's exactly what I will show you in this post.
See also: 19 Ways to Promote your Instagram Account for Free
Before we dive into it, let me assure you that for you to know the best time to post on Instagram, you need to study your own type of audience. This means you need to know who a typical follower of your Instagram account is.
For example, are they stay at home nursing mums? Or are they busy, plus-sized, 9 to 5ivers, or final year undergrad students who also run a business?
Knowing these metrics matter a lot. From the examples, I cited, you can imagine that these three categories of Instagrammers in Nigeria are not likely to be on the gram at the same time.
So if you want to attract followers to your IG, drive engagement, and possibly close your sales, you need to get the timing of your post right – according to the time your followers are mostly on the App.
Now, let me give you a general idea of the right time to post on Instagram in Nigeria.
Best Times to Post on Instagram in Nigeria by Day of the Week
Sunday: 10:00 a.m. to 2:00 p.m.
Monday: 11:00 a.m. to 5:00 p.m.
Tuesday: 5:00 a.m., 9:00 a.m. to 6:00 p.m.
Wednesday: 5:00 a.m.,11:00 a.m. and 3:00 p.m.
Thursday: 5:00 a.m., 11:00 a.m. and 3:00 to 4:00 p.m.
Friday: 5:00 a.m., 9:00 a.m. to 4:00 p.m.
Saturday: 11:00 a.m.
Generally, if you post at 9:00 a.m. and 6:00 pm during weekdays, you are more likely to generate more engagements on your Instagram pages. If you observe your insights enough, you will observe the specific time that your daily posts perform best each day.
The graph below gives you a general idea of the engagement rates of different days of the week – the days that have the highest and lowest Instagram engagement.
When you know the particular peak engagement time for each day, you will be able to upload your content around this time to allow more of your followers to find your posts.
The Best Time to Post On Instagram in Nigeria: Brief Explanation
Looking at the graph if the best time to post on social media in Nigeria above, you will notice that Mondays are slated for 9:00 am. This is because Mondays are always busy for most people. So very early in the morning will not be an appropriate time to post in Nigeria on IG.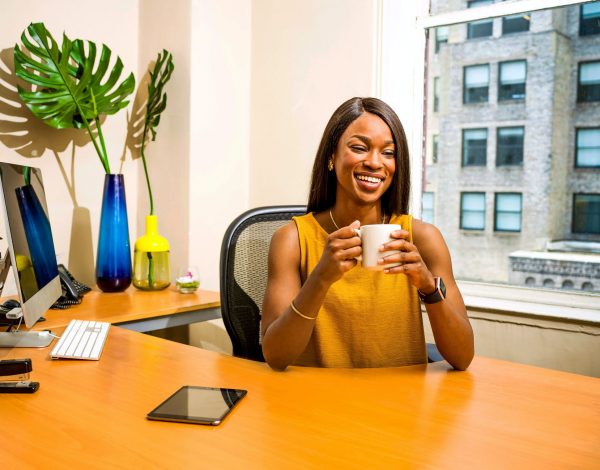 By Tuesday, Wednesday, and the rest of the week, users are more relaxed and many users would usually quickly check out their Instagram feeds before starting out their days.
By Saturday and Sunday, it will be best to post your Instagram contents later in the morning around 11:00 am or thereabout.
People hardly wake up early on weekends in Nigeria, unlike the weekdays when they will want to beat traffic and all. So, target your post to go out around anything 11 in the morning for weekends.
A pro tip for you on this is that weekend is a good time to post. Many Instagram accounts would naturally not want to post on Sundays. So if you put your post out on such a day, more of your followers are likely to see it.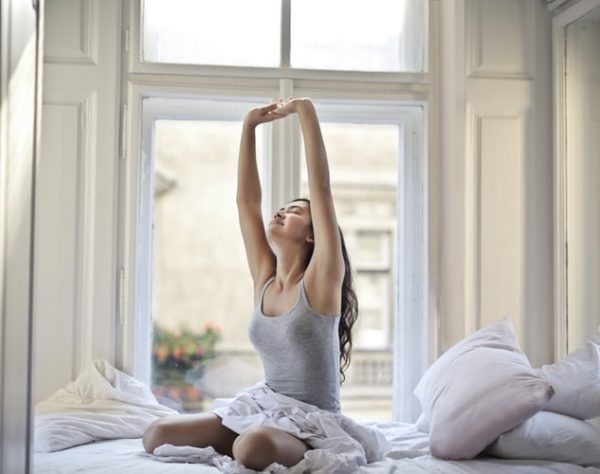 But you must still post at the right time and use the right hashtags, etc. if you have a compelling post on weekends, it may just fly.
How to know the best time and day to post on Instagram in Nigeria?
If you have an Instagram business account, you can use Instagram Insights to analyze your follower demographics, engagement, and activity trends. These pieces of information will help you understand how to find out when your audience is most active.
You would have observed that Google Analytics help webmasters and businesses make informed decisions, the Instagram Insights analytics tool can help you make informed decisions about the best time to post on Instagram for your own audience.
If you have an Instagram business account, you can use Instagram Insights to analyze your follower demographics, engagement, and activity trends.
The Instagram insight page provides personalized data about your audience on your account Instagram page. You'll see how many posts you've created and how many followers you've gained or lost.
As you scroll down, you'll see graphs that provide insight on follower activity. For example, you can find impressions—the number of views of your content—and see how many likes and comments each post receives
You will also see the time of the day that your post gets most engagement. You will also find data on the age and gender of your audience, etc.
On your Instagram business account, these data are easily available. Simply tap on the bar graph icon near the top of the screen. You can also see data for individual posts and Instagram stories.
Now, let me share with you some of the best Instagram hashtags in Nigeria. Please note that when it comes to hashtags, you need to be very intentional about it.
It will not do much good to copy and paste these hashtags below but they will help you to have an idea of the types of hashtags that will help position your posts to be found among the pool of contents in your niche that is churned out every second.
So what you can do is to find some always attach a mix of hashtags to your post each time on IG. For example, the average number of hashtags for each post is about 35.
Out of the 35, you may choose 10 top hashtags that have millions of users globally. These types of hashtags may not really be efficient because there are too many people using them and your content would likely be lost in the pool. They are hashtags such as #entrepreneur, #businessownwer, etc.
On the other hand, there is a high possibility that your post will be seen and engaged with a reasonable number of people interested in the hashtags. So, it's not totally useless.
You may use 20 local hashtags like #Ikejaboutiques or #ibadanmua to located a more defined audience. The rest of your hashtags may be dedicated to the hashtags you created for your own business. These hashtags, if you use enough will help your audience identify you with such, and before long, others will embrace it. This will in turn position your contents for better visibility.
Now, let me share some trending hashtags in Nigeria with you.
Best Instagram hashtags in Nigeria – for business
Hashtags For business:
#hustlesquare #successcircleng #naijabusinessboss #lagoshustler #lagossales #naijabranchicaffair #naijavendor #lagosseller #ibadanvendor #instagramgrowthwithnaija #abujavendor #theceolounge #hustlerstrend #businessnaija #naijastartup #lagosbrand #nigerianbusiness #naijabrand #madeinnaija #naijamade #naijabusinessforum #naijasmallbusiness #naijasalesmaker #naijashoppers #naijabusinessonline #realmarketwoman #proudly #naijatrends #naijamarketplace #buynigeria #hustlerclub #lagoshairvendor #thestartupfairy #naijaboutique #naijaceos #thisisnigeria #hustlersquarehub
Hashtags for fashion in Nigeria today
#naijafashion #naijafashiondaily #naijagirlskillingit #mualagos #bellanaijastyle #asoebiafrica #naijafashionblogger #naijafashionstyles #naijafashiontrends #naijafashionstore #naijafashionlovers #naijafashionbloggers #naijafashionladies #naijafashiongallery #styleinlagos #naijafashiondaily #fabricsinlagos #wearmadeinnigeria #naijafashiongallery #ankarafashiongallery #ankaradesigns #ankaratops #naijafashionhub #naijafashionableladies #naijafashionaddicts #naijafashionstyle #9jafashion #pepperdemgang #fasioninlagos #nigerianstyle #bellanaijastyles #stylevitae #stylevitae
Hashtags for inspiration in Nigeria
#businessquotes #businessman #quoteoftheday #businesswoman #inspiredaily #inspiration #success #motivation #Motivational #Inspirational #StartupLifestyle #MillionaireLifestyle #hustle #moneymaker #BillionaireLifestyle #startuplife #successful #InspirationalQuotes #inspiredaily #hardworkpaysoff #hardwork #hustlehard #GlobalShift #businessman #businesswoman #business #grind #success #grindmode #grindhard #beast #beastmode #money #beastmodeon  #lifestyle #desire #hardworkpaysoff #quoteoftheday #happiness #startup #cash #working #inspiredaily #seizetheda #doer #makeithappen #empower #productivity #determined
Now, one good turn deserves another right, so follow us on our IG page for amazing contents.