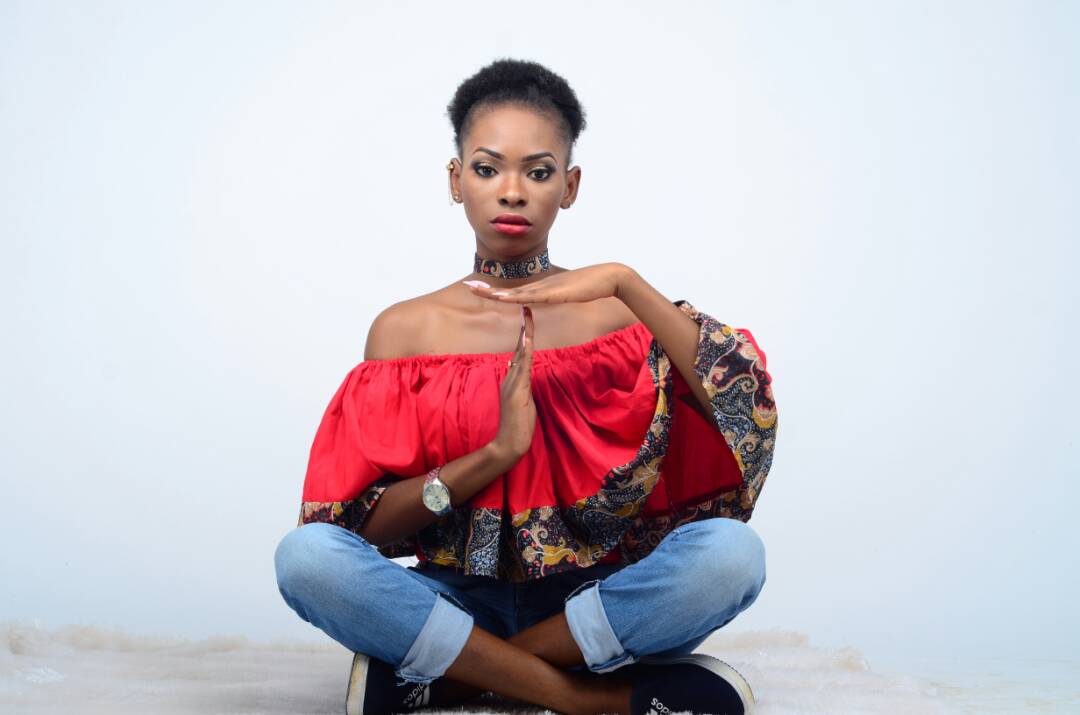 Solar Kemi @i_amsolarslim
Solar Oluwakemi is a 300-level Mass Communications student at Oduduwa University, Ile-Ife. She is a budding fashion designer and founder of a small fashion business, SolarStyle. We recently had a chat with Kemi to satisfy our curiosity about a fashion business that satisfies the needs of a large portion of a university community. What caught our fancy is how successfully she juggles the rigours of her studies with her equally demanding fashion business. Kemi has always loved fashion designing, even as a child. Kemi opens up that she received valuable entrepreneurial training and practical skills in an entrepreneurship course she took at some point in her studies. This training she explains, was instrumental to establishing her own fashion line and becoming a student entrepreneur.
Talking about what makes a person qualify as a fashion designer – and not just a tailor – Kemi emphasizes the importance of creativity, "Fashion designers create something out of nothing, they have to be spontaneously creative, they provide solutions for their clients ranging from making unique patterns out of a fabric to bringing out a 'ready to wear' product that suits and satisfies their customers' need".
As a student entrepreneur, Kemi gets her message to potential customers through word of mouth and referrals. "I deal with referrals, I sew for a friend and she tells her friend who brings her friends, they in turn bring their other friends. I also post images of my works on social media. The social media has really helped me to get needed publicity for my work".
To keep abreast of fashion trends and to keep ahead of competition, Kemi explores fashion design magazines, industry events, and the internet as a source of information on industry trends. Due to the demands of her school work, Kemi  is able to sew exclusively for students at present. She explains the amazing support and cooperation she receives from her student customers, " For now, I sew for students, so we understand one another other, when there's a test or an examination, they don't come, and I compensate them, so they drop their materials When I'm done and I make it for them''.
Because of lectures and studies which take most of her time, Kemi sometimes has to decline some businesses in order to avoid disappointing her customers. She tries had to work on trust issues which many people have with their fashion designers. She says she does not make promises that she would not be able to keep with regards to delivery dates and time.
When she is not in class receiving lectures or in the library reading, or on the machines designing fabrics, she is cooking some nice meals or listening to some good music.  She presently enjoys music from the Nigerian musician RunTown. Kemi appreciates the entrepreneurship skills and vocational training that has been introduced into the schools' curriculum and she attributes her success as a student entrepreneur to such training that she received.
Some of her works.
As a student entrepreneur, Solar's message to potential student entrepreneurs in Africa is never to be discouraged by closed doors because other doors of opportunities will always be opened to them. She believes that the African continent is populated with vibrant youths who can take the continent to the desired destination economically. Solar believes that this can be achieved only when the creativity of such youths are strategically harnessed. We cannot but wish this beautiful young lady and student entrepreneur the very best of successes in her career and her studies.