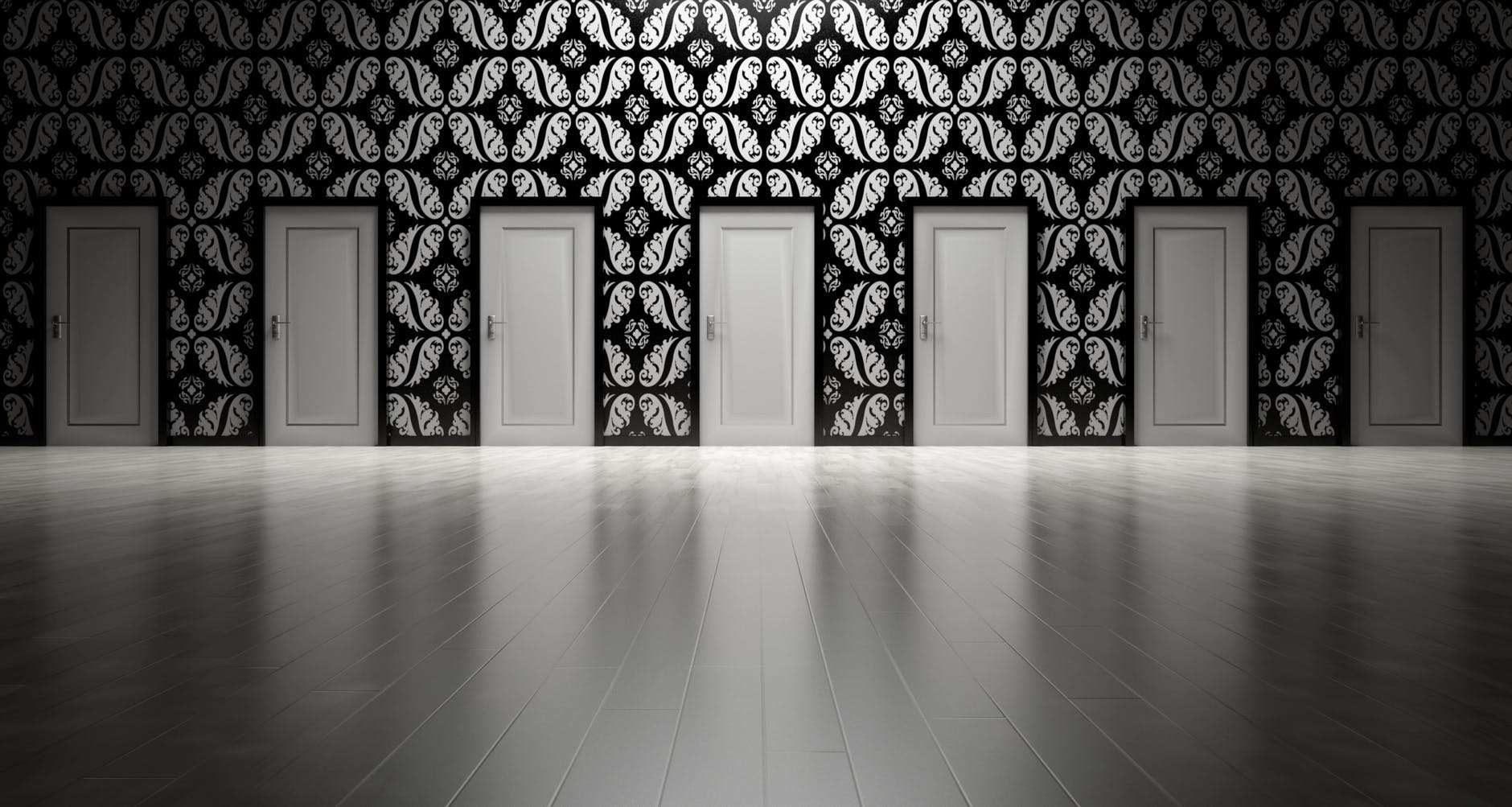 It's another beautiful week in the month of June.
As always, you have golden opportunities waiting for you on Opportunities This Week. Please feel free to browse through and apply for ones that catch your fancy.
African Startups Accelerator Program: Spring Fellowship 2019 in Africa
Spring Fellowship is a 4-month accelerator program backed by global corporate leaders and created by Kinaya Ventures. Spring Fellowship will take place mainly in Abidjan and is open to 8 African startups operating across AgTech, FoodTech, MarTech/AdTech, RetailTech.
2018 was a monumental year for African startups, with US$ 1.163 billion raised in equity funding, a 108% YoY growth. But despite their capacity to develop disruptive solutions, products, services, 80% of African startups fail to succeed in their first year of existence.
The top 3 reasons known are the inadequacy between their solutions and prospective clients' needs; the lack of financing; the absence of depth of market. Hence, the fellowship will aid the startups in Africa to circumvent the stated issues.
Who is Kinaya Ventures?
Kinaya Ventures is a Dakar / Abidjan based innovation and investment platform co-founded by two inspiring African entrepreneurs Laïssa Mouen and Eva Sow Ebion, backed by leading corporates partnerships and lifted by a leading team with key expertise in startups ecosystem, digital marketing, and investment.
Kinaya Ventures' mission beyond connecting the dots between startups, corporates and investors, is to upskill entrepreneurs and help them scale. Kinaya Ventures' ambition is to act as a digital ecosystem enabler in Francophone Africa and beyond.
Location: Africa
 Benefits
Spring Fellowship will offer seed funding tickets of USD $15,000 per startup, as well as operational and expertise support.
 Eligibilities
Spring Fellowship is designed for a broad spectrum of entrepreneurs, whether it be founders or representing a team of early to growth-stage startups looking for traction, to penetrate new markets, and specialized in one of the following verticals:
Agtech
Foodtech
AdTech
MarTech
RetailTech
Eligible Regions: Africa
Application Deadline: July 7, 2019
To apply, visit their official website here
2019 University Startup World Cup in Copenhagen
Best 40 University Startups from around the world come together from October 30th to November 1st 2019 to network, exhibit and pitch for a chance to win $15,000 USD. Individual grant is also available.
University Startup World Cup has been running for five years. Their goal is to feature university startups from around the world that are making an impact. That's why they've made sure to incorporate the SDGs within the foundation of their program.
They've set up the application process differently this year. They've designed an online program teaching basic Nordic style methods to ensure all of their participants have an equal chance.
The program begins from May to July where startups will work at their own leisure, and submit mini assignments which will be added to their application for the judging round.
UN's 17 Sustainable Development Goals will be the backbone of this year's USWC.
The implications of not meeting the SDGs have real-world consequences that will touch the lives of everyone. Youth in particular will suffer the most if the SDGs are not met, simply due to the reality of longevity.
The fact is not meeting the SDGs is problem, so involving and motivating youth to participate in achieving the SDGs is essential – especially given the high proportion of youth populations around the world, such as in the Middle East and North Africa (MENA).
The organisation behind USWC is called Venture Cup. Venture Cup Denmark is an association of all the Danish universities (except RUC). They work to promote and showcase entrepreneurship among university students, and help eliminate the gap between the academic world and the business community.
A pioneer in the field, Venture Cup has been founded in 2000 as one of the first entrepreneurial organisations in the country.
They host two national startup competitions annually, a University Startup World Cup with teams from all over the world and Scandinavia's largest Startup Mentors program for university students powered by Hempel Foundation.
Early 2018 they have launched the program Nordic HealthTech Talents with the support of Novo Nordisk Foundation.
Location: Denmark
Benefits
Access to other talented startups from Denmark and around the world.
Exhibit your startup at High Tech Summit
1000 USD grant with no strings attached
Get face to face mentor time
The grand prize is $15,000 USD
Eligibilities
You must currently be a student, have a student on your team or have graduated within 2 years.
Students must have at least 2 co-founders, and
Implementing 1 of the 17 UN sustainable development goals within their startup
Eligible Regions: Open for all
Deadline: July 20th
To apply, visit their website here
Student Entrepreneurship Week Pan-Africa 2019 in Ghana
Student Entrepreneurship Week prides itself as an explosive alternative education forum where students and aspiring entrepreneurs access actionable, experiential knowledge and tools for building sustainable businesses.
The event also creates platforms for: Showcasing undiscovered talents, quality networking, and funding.
The inaugural edition was held at British Council Accra with over 400 participants, with speakers coming from Silicon Valley, the U.K, Nigeria, and Ghana. This Pan-African edition is organized on the theme "unlocking the potentials of young Africans for job creation."
They have reputable investors looking to invest up to $10k in high-potential, youth-led businesses. The event will also witness the launch of the Student Entrepreneur of the Year Award which will recognize the work of selected young innovators on the continent.
Location: African Countries
Benefits: As you learn how to create a real company and build a career, you will meet the very best mentors, investors, startup entrepreneurs, corporate professionals, diplomats, and community leaders who are ready to help you get started. This is where you belong, start your application now!
Startups have both the opportunity to exhibit their solutions, win cool prizes and pitch their projects to internationally renowned actors in the African tech community, including high-level investors and diplomats.
Eligibilities
Applicants for Student Entrepreneurship Week Africa:
Should lead, co-lead, have founded, co-founded or intends to found/lead their own venture/initiative and address one of the Sustainable Development Goals (SDGs).
Must have a good level of English that enables them to understand, present, and collaborate throughout the program – including the one-on-one investor pitch session.
Should have the skills and know-how to be part of a special community of collaborative young innovators and be willing to play an active role within this community.
Should be able to take care of their transportation and other logistics like accommodation and in-country transportation.
We are unable to accept candidates that cannot finance their travel and accommodation logistics.
Should be able to pay a subsidized participation fee of $30.
Eligible Regions: African Countries
Deadline: June 30th
click this link for more information and application
FB Start Accelerator for Teams in Nigeria and Ghana
Applications to the 2019 #FBStartAccelerator are open to teams in #Nigeria & #Ghana!
Student and Startup teams building solutions with advanced technologies can apply to receive free funding and support to accelerate their solutions.
Creating the Future with Deep Tech
The FbStart Accelerator is a 6-month research and mentorship driven program for innovative and visionary teams daring to create solutions with advanced technologies.
The accelerator provides these teams with the support they need to build and optimize value driven products and match them with resources from Facebook and CcHUB.
Deadline: June 30th
For more information and application, visit their official website here