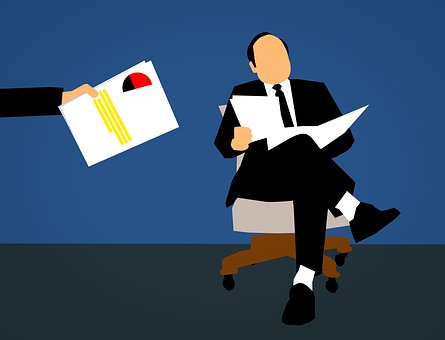 The Economist's Brightest Minds competition is offering a $25,000 MBA scholarship to a top business school. Don't miss out; enter now for your chance to win!
Here's how it works: entrants must take the full-length GMAT simulation test powered by Economist GMAT Tutor; the highest scorer will win a $25,000 MBA scholarship to study at the sponsor school of their choice (see list of our business school partners below). Five randomly-selected participants will also win a $25 Amazon gift card.
Sponsors include:
Vlerick Business School
The University of Virginia Darden School of Business
Schulich School of Business
Rotterdam School of Management, Erasmus University
Amsterdam Business School, University of Amsterdam
Nottingham Trent University
Lee Shau Kee School of Business and Administration
China Europe International Business School (CEIBS)
University of Liverpool Management School
Alliance Manchester Business School
Emlyon Business School
 Benefits
The highest-scoring participant will be awarded a $25,000 scholarship to one of our business school partners. Five randomly selected contest entrants will receive a $25 Amazon gift card.
See previous opportunities here
 Eligibilities
Contest open only to university graduates who are age 18 or over and not enrolled in or accepted by an MBA program.
Application deadline: December 16, 2019
Eligible Regions: Open for all
The Queen's Commonwealth Essay Competition 2020 (Win a Trip to London)
The Queen's Commonwealth Essay Competition 2020 Launched by HRH The Duchess of Cornwall in New Zealand
The Queen's Commonwealth Essay Competition is the world's oldest schools' international writing competition, managed by The Royal Commonwealth Society since 1883. Every year, it offers all Commonwealth youth aged 18 and under the opportunity to express their hopes for the future, opinions of the present, and thoughts on the past, through the written word.
The competition is used by individuals and teachers to build confidence, develop writing skills, support creativity and encourage critical thinking, using literacy to empower young people to become global citizens.
The 2020 theme, 'Climate Action in the Commonwealth', encourages young writers from across the globe to explore the many facets of this critical issue, which will dramatically shape the future of the Commonwealth's 1.6 billion citizens under the age of 30.
The selection of this environmental theme is particularly welcomed by the Competition's new principal sponsor, Moomin Characters, which has a long history of charitable work, particularly championing causes that align with the values of friendship, tolerance, open-mindedness, respect for nature and the power of storytelling.
The Moomins, created by the Finnish artist Tove Jansson, are a family of friendly, round trolls who live in Moominvalley with their diverse group of friends and acquaintances. Featured as a comic strip in 1954 in the world's largest newspaper at the time – London's The Evening News – the Moomins are much-loved characters across the Commonwealth and beyond.
To get more exciting opportunities like this, at your fingertips, install the Youth Opportunities Mobile App here from your cellphone.
The Queen's Commonwealth Essay Competition aims to challenge young people's thinking and the means by which they can express their views, using creative forms of writing such as essays, poems, stories or scripts. Since 2010, it has received nearly 100,000 entries, from hundreds of schools across almost every Commonwealth country.
Entries are judged by 150 Pan-Commonwealth volunteers. The winners are selected by an expert panel, including poets, publishers, scriptwriters, and journalists.
The Competition has been run by the Royal Commonwealth Society since 1883 and culminates with winners and runners-up travelling to London for a week-long series of educational and cultural events, typically including an Awards Ceremony at Buckingham Palace.
The theme was launched during an assembly of local school children, who had earlier participated in a writing workshop at the library involving local authors, educators and New Zealand's Poet Laureate, David Eggleton.
During the assembly, Her Royal Highness took the opportunity to present a number of certificates to high-level winners from the 2019 Competition.
Topics
SENIOR CATEGORY: Born between 1 July 2002 and 30 June 2006 (14-18 years of age)
Imagine you are President of one of the Commonwealth's 31 Small States and you have been invited to give a speech on Climate Change to other Commonwealth leaders, what will you say
There is no Planet B: How will Climate Change affect you and your community?
'We will never stop fighting for this planet' – Greta Thunberg. How can young people make change happen?
The destruction of the Oceans everyone's concern.
JUNIOR CATEGORY: Born on or after 1 July 2006 (under 14 years of age)
Imagine you are Planet Earth, what would you say to Humans?
A Blue Commonwealth: it is not too late to save our oceans. True or False?
In 2019, students in more than 100 countries walked out of school to protest climate change. How can young people get their voices heard and make a difference?
My planet, my place.
Location: Online
Benefits
All entrants receive a Certificate of Participation
One Winner and Runner-up from the Senior and Junior categories will win a trip to London for a week of educational and cultural events.
Eligibilities
The QCEC is open to all citizens and residents of the Commonwealth aged 18 and under and is open until 30 June 2020.
Eligible Regions: Commonwealth Countries
See previous opportunities still running.
Next Einstein Forum: Call for Submissions 2020
New at the third edition of the Next Einstein Forum Global Gathering will be the NEF Investor Meetup held concurrently with the regular program. The Investor Meetup idea came from discussions with the NEF Community of Scientists around how to make the transition from lab to market. This transition often is not clear cut for scientists.
Tech transfer is weak if not nonexistent at most universities. As well, there is a clear disconnect between the thriving startup ecosystem in Africa and academic institutions and research labs.
The objective of this meetup is to support some of the exceptional African science entrepreneurs (Sciencepreneurs) with pitch preparation and investment readiness sessions and thereafter, connect them to investors. These sessions will take the form of a Bootcamp and are scheduled to hold before the NEF Global Gatherings in March 2020; the largest science and innovation gatherings on the African continent.
At the end of the Bootcamp, the Scientists will gain knowledge of how they create and deliver value, through their solution, to their end-users. In addition, they will have an understanding of funding options, valuations and how to tell a compelling story when pitching their solution to investors.
The underlying goal is to show that successful African science entrepreneurs can demonstrate that, given the right investment and access to training and resources, they can compete on the regional and world stage.
What we are looking for?
Sciencepreneurs with ideas/ solutions that fall under the following categories in line with the AfDB High 5s:
Integrate Africa
Light up & power Africa
Feed Africa
Industrialize Africa
Integrate & improve the quality of life for the people of Africa
Adequately researched problem with a clear picture of the target segment it affects
The solution should be at the idea stage or MVP stage [proven/tested scientific solutions]
Early-stage companies and scientists interested in commercializing their solution
The innovation/ breakthrough idea could be from an individual or an existing company. It must improve on an existing process or be completely new [i.e. hasn't been done in the Sciencepreneur's region/ in Africa]
Benefits of the NEF Investor Meet Up to Sciencepreneurs
Scientists will gain knowledge of how they create and deliver value
Gain a deep understanding of how to transition from lab to market
Be prepped on pitch preparation & investment readiness
Have an understanding of funding options & valuations
Be connected to investors at the NEF Global Gatherings in Nairobi, Kenya
Pitch your idea for a chance to win $25,000 per category [AfDB High 5s]. Beyond the winning prize per category, startups will be matched with investors for a chance to raise funding.
Receive a free ticket and accommodation to attend the NEF Global Gatherings in Nairobi Kenya in March 2020; the largest science and innovation gatherings on the African continent.
Who is eligible?
Be a holder of a passport from an African country
Africans/people of African descent living on the continent
Be 42 years of age or less as of 31 December 2019
You are passionate about raising Africa's profile in STEM globally
You are able to clearly present your work to an audience in English or French
Hold a Bsc/MBA/ PhD in a field of science, Technology, Engineering, Mathematics or the Social Sciences
Available to travel from March 5 to March 13, 2020WEEK 0f September 10 2019
Application Deadline: December 20th, 2019.