Hello guys,
Welcome to a new week of opportunities for growth.
This week, we bring you amazing opportunities from across Africa for undergraduates and graduate students.
Feel free to browse through and apply where needed.
CALL FOR APPLICATIONS, MASTERCARD FOUNDATION SCHOLARSHIP 2020
Mastercard Foundation Scholars Program at KNUST
The Mastercard Foundation Scholars Program at KNUST provides academically talented yet economically disadvantaged young people in Ghana and Africa with access to quality university education.
The Program offers an opportunity for its scholars to receive holistic training that empowers them to be change leaders.
The Scholars Program embodies an array of services including mentorship, cultural transition, etc. that will lead to the scholar's academic success, community engagement, and transition to employment opportunities which will further the goal of social and economic transformation of Africa.
Eligibility:
For the 2020/2021 Academic year, the opportunity is open to;
All Applicants with WASSCE or GBCE or ABCE or GCE O'Level and A'Level or their equivalent Results from an accredited/recognized institution and Certificate Ready and meets KNUST's Admission Requirements.
NO AWAITING RESULTS candidate will be accepted. The applicant's result must be at least a year old.
The Applicant must demonstrate that he/she has Critical Economic Needs.
The Applicant must have Proven Records of Leadership and Community Engagement(s).
Priority shall be given to;
Females
Displaced Persons (Certified Refugees, Internally Displaced Persons, etc.)
Persons with Disability
The Applicant must be prepared to Go-Back and Give-Back to his or her Community.
The Scholarship package includes:
Comprehensive financial support (full tuition, fully paid on-campus accommodation, learning materials, transportation, and a monthly stipend).
Counseling Support Services
Career Development Services (including Industrial Mentorship, Career Guidance, Professional Development, Enterprise Development amongst others)
Regular group meetings with other scholars that focus on personal and professional development opportunities and activities tailored to build societal relationships and scholars' capacity.
Continued academic support through academic mentoring, virtual learning and tutoring.
Opportunities to participate in leadership congresses, community services and mentoring (Go-back Give- Back),
Uniquely sourced internships with industry for Professional development.
The prestige of becoming part of and network with the growing family of the Mastercard Foundation Scholars Alumni and the Global Scholars Community.
How to Apply:
Download a copy of the 2020/2021 application form (Here!).
Submit the completed application form THROUGH EMS or any other courier mail to:
The Program Manager
Mastercard Foundation Scholars Program at KNUST Secretariat
℅ Office of the Dean of Students
Private Mail Bag
KNUST, Kumasi, Ghana
Deadline for the Submission of Applications: Friday, 3rd July, 2020 at 17:00GMT
For more information: visit their official website here.
Mary Robinson Climate Justice Award 2020 for Young Leaders (Fully-funded to One Young World Summit 2020 in Munich)
Applications are open for the Mary Robinson Climate Justice Award 2020. The Mary Robinson Climate Justice Award was created by One Young World to recognise and support young leaders behind impactful climate justice initiatives that are preserving the earth for future generations.
The award seeks to:
Identify three young leaders at the forefront of impactful climate justice initiatives.
Raise awareness of and celebrate their initiatives.
Directly support their initiatives with grants of up to £4,000.
Eligibility
Candidates must be:
Aged 18 – 30 at the time of the One Young World Summit 2021.
Nationals of all countries are eligible to apply for this scholarship
Occupy a senior leadership role in a legally registered organisation which undertakes projects related to climate justice.
Projects must directly address sustainable development/or climate change with a particular emphasis on balancing the needs of future generations – this could be through financing, frontline services, advocacy, education, communication, legal/policy change or business solution.
Projects should be clearly associated with one or more of the seven principles of climate justice:
Respect and protect human rights
Support the right to development
Share benefits and burdens equitably
Ensure that decisions on climate change are participatory, transparent and accountable
Highlight gender equality and equity
Harness the transformative power of education for climate stewardship
Use effective partnerships to secure climate justice
Awards
Access to the One Young World Summit 2021 in Munich
Hotel accommodation between 23 – 26 April 2021
The cost of travel to and from Munich
Catering which includes breakfast, lunch and dinner
£4,000 grant funding from One Young World to support their climate justice projects
Participation in an exclusive mentorship session with Mary Robinson during the Summit
Selection Criteria
One Young World will assess candidates based on their:
Ambition – how impactful the project is in balancing the needs of present and future generations.
Relevance – the project is grounded in climate justice.
Community value – the project applies to a community/communities/stakeholder group who are directly impacted by climate change or will be more adversely impacted in the future.
How to Apply?
Interested applicants can apply through this link.
Application Deadline
July 23, 2020
For full notification, click the link below.
Mary Robinson Climate Justice Award 2020
TWAS Fellowships for Research and Advanced Training
TWAS offers fellowships to young scientists in developing countries to enable them to spend three to 12 months at a research institution in a developing country other than their own.
The purpose of these fellowships is to enhance the research capacity of promising scientists, especially those at the beginning of their research career, helping them to foster links for further collaboration.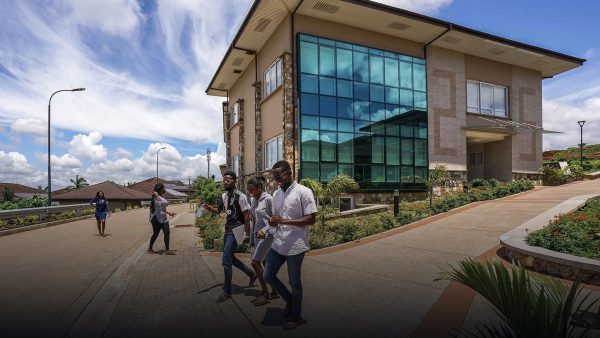 Eligibility
The fellowships are for research and advanced training. They are offered to young scientists holding at least an MSc or equivalent degree.
Eligible applicants for the fellowships are young scientists working in any area of natural sciences who are citizens of a developing country and are employed by a research institution in a developing country.
There is no age limit. However, preference is given to young scientists at the beginning of their research career and those working in Least Developed Countries.
Lists of possible host institutions divided by field are available here. These lists are only a suggestion and institutions that are not included are acceptable as long as they are in a developing country.
Institutes of the Chinese Academy of Sciences (CAS), China, are not eligible host institutions under this programme.
Applicants interested in conducting a fellowship in China are required to check whether their chosen host is a CAS institute.
For a complete list of CAS institutes, see: cas.cn/institutes/. Applicants wishing to attend a CAS institute should either apply to the CAS-TWAS President's Postgraduate Fellowship Programme or consider the CAS Fellowships for Postdoctoral and Visiting Scholars from Developing Countries http://english.cas.cn/cooperation/fellowships/201503/t20150313_145274.shtml
Deadline: 1 October each year.
Terms of the Fellowships
The fellowships are offered for a minimum of three months and a maximum of twelve months.
TWAS covers international low-cost airfare plus a contribution towards subsistence amounting to a maximum of USD 300 per month. No other costs will be provided by TWAS.
The host institution is expected to provide accommodation and food as well as research facilities.
Fellowships are awarded by the TWAS Fellowships Committee on the basis of scientific merit.
Submitting your application
Applicants must complete the online application form by clicking on the 'Apply now' button at the bottom of this page. While filling in the online application, applicants also need to upload the following documentation:
scanned copy of your passport, even if expired (page with your name and surname);
CV, maximum five pages including publications;
Supporting Statement from Head of Home Institution;
two reference letters of senior scientists familiar with your work. Please note that the Head of your Home Institution cannot be one of your referees;
MSc certificate and relevant university transcripts;
Official invitation letter from the Head of the Host Institute;
IMPORTANT
Note that the Fellowships are provided for South-South visits only, i.e. for visits by researchers from developing countries to institutions in other developing countries.
Please be advised that applicants may apply for only one programme per calendar year in the TWAS and OWSD portfolio. Applicants will not be eligible to visit another institution in that year under the TWAS Visiting Professor programmes. One exception: the head of an institution who invites an external scholar to share his/her expertise under the TWAS Visiting Professor programmes may still apply for another programme.
DEADLINE: OCTOBER 1ST, 2020.
For more information, visit their website here.