Hey there,
As we always believed, there are a lot of opportunities flying across Africa daily. For many young persons, however, identifying those opportunities is a big challenge. That's why we are here. We'll always bring you amazing opportunities every week.
This week, we bring you some. Please feel free to find opportunities below and apply where needed. Also, kindly share it with your friends.
The Lagos Urban Innovation Challenge 2020 for Innovators and Entrepreneurs
Why is this challenge important?
The world as we know it is rapidly changing and Lagos, projected to become the world's largest megacity by 2100, already faces significant challenges despite its position as a regional economic hub. These challenges present significant opportunities for entrepreneurs who leverage innovative approaches to build solutions that solve critical issues that impact residents within the city.
The Lagos Urban Innovation Challenge is designed to support the innovators and entrepreneurs who are shaping the Lagos of tomorrow.
What does the future of Lagos look like and how does your solution make the city better for everyone, including those in informal urban slums?
Who can participate?
01 — Urban Focus
Your urban solution or startup must operate in or focus on Lagos. Your proposed urban solution could make the city better for the many, not just a few.
02 — Stage and Team
You must be an early-stage startup/team with at least a minimum viable product. There is a preference for teams with a gender mix.
03 — Solution
You must be able to demonstrate a clear business model.
Why should you participate?
01 — Expanded Profile
The Challenge is a great opportunity to build your network, gain access to key decision-makers and be recognized by the media.
02 — New Growth
The Challenge can open doors for strategic partnerships to scale your solutions more broadly.
03 — Inspiring Mission
The Challenge is an opportunity to solve critical urban challenges for others in your city.
What is the timeline?
April 6:  Challenge launched and call for applications open
April 6 – May 31:  Application phase
June 1 – June 14:  Application review phase; semifinalists selected
June 15:  Semifinalists notified and interviews scheduled
June 15 – July 5:  Interviews conducted and finalists selected
July 6:  Winners announced
TBC: Summit and Award Ceremony
Note: While the challenge is designed to run virtually and we do not foresee any major impact of COVID-19 on the dates, there is the possibility of extending the application period to allow innovators respond to the emergence of new trends that might shape the future of cities.
What are the prizes and benefits?
More benefits to be announced in the near future.
Up to 12 semifinalists will:
Receive $10,000 in AWS Activate Credits valid for 2 years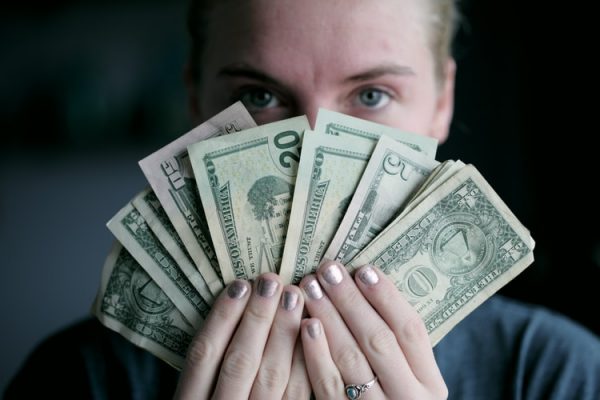 Up to 6 finalists will:
Participate in Utopia's virtual urban accelerator programme
Receive curated  access to equity funding opportunities
Receive curated access to relevant Lagos State government agencies
Be eligible for workspace vouchers from Lagos Innovates
Get access to Utopia's global network of experts and partners
Get 6 months priority access to Utopia Lagos CITYLAB space at launch
Get access to Utopia Studio in Silicon Valley
How do you define an urban solution?
Any innovative solution that can make the city better for the many, not just the few.
Do you have thematic areas?
We're interested in urban innovations across various themes that affect city life. All entries will be considered though we generally place solutions in these buckets. Wildcard solutions welcome.
DEADLINE: MAY 31ST 2020
To apply, visit their official website here
Google Journalism Emergency Relief Found For Small And Medium-Sized News Organizations
Google has launched a global Journalism Emergency Relief Fund through the Google News Initiative to support small and medium-sized news organizations producing original news for local communities – please see eligibility requirements below. The Fund's aim is to support the production of original journalism for local communities in the face of the COVID-19 pandemic. Operating globally, it will provide an easily accessible route to financial assistance at this critical time.
Application Process
Applications may be submitted starting on Wednesday, April 15th, 2020. The application window will close on April 29th, 2020 at 11:59 p.m. PT, and may be extended or shortened at Google's discretion. We encourage you to submit your application as soon as possible. We will process them on a rolling basis.
You will be asked via our online application form to provide basic information about your publication and overall organization (if applicable) and inform us of how the funds will be spent. By submitting an application, you accept and agree to the Journalism Emergency Relief Fund Terms and Conditions. Submissions will be reviewed and funded on a rolling basis. All applicants will be notified of the status of their application by email as soon as possible. Please note we expect a high volume of applications so we cannot guarantee a specific response time but will guide you as best we can along the way. It is our intention to provide funding as quickly as possible.
If you require assistance to complete the form please email jerfund@google.com
Application Eligibility Requirements
Small and medium-sized news organizations producing original news for local communities during this time of crisis.
Eligible applicants must have a digital presence and have been in operation for at least 12 months.
The Fund is targeted at newsrooms employing between 2 – 100 full-time employee (FTE) journalists.

Local publishers employing more than 100 FTE journalists can still apply and will be considered subject to Google's discretion, based mainly on differing needs in different countries/regions.

Organizations must be incorporated or registered in one of the eligible geographies. Unincorporated organizations must be based in one of the eligible geographies.
Eligible applicants need to have a focus on core news provision, i.e. not lifestyle, sports, business-to-business.
Eligible applicants can include for-profit or nonprofit traditional news organizations, digital natives, radio and/or TV broadcasters.
Government-owned entities and individuals are not eligible to apply.
Eligible Regions
Organizations must be incorporated or registered in one of the eligible geographies (see below). Unincorporated organizations must be based in one of the eligible geographies. Please note that certain eligible geographies may have specific laws that apply to the receipt of funding from the Journalism Emergency Relief Fund and you are responsible for your compliance with any such laws, including, for example, by obtaining all necessary permissions from relevant authorities prior to receiving funding.
Eligible Geographies
Asia Pacific
Australia, Bangladesh, Bhutan, Brunei, Cambodia, Cook Islands, East Timor, Easter Island, Fiji, Hong Kong SAR, India, Indonesia, Japan, Laos, Macau SAR, Malaysia, Maldives, Mongolia, Myanmar, Nepal, New Caledonia, New Zealand, Pakistan, Papua New Guinea, Philippines, Samoa, Singapore, Solomon Islands, South Korea, Sri Lanka, Taiwan, Thailand, Tokelau, Tonga, Tuvalu, Vanuatu, Vietnam
Europe
Austria, Belgium, Bulgaria, Croatia, Cyprus, Czech Republic, Denmark, Estonia, Finland, France, Germany, Greece, Hungary, Iceland, Ireland, Italy, Latvia, Liechtenstein, Lithuania, Luxembourg, Malta, Netherlands, Norway, Poland, Portugal, Romania, Slovakia, Slovenia, Spain, Sweden, Switzerland, United Kingdom
Middle East and Africa
Algeria, Angola, Bahrain, Benin, Botswana, Burkina Faso, Burundi, Cameroon, Cape Verde, Central African Republic, Chad, Comoros, Congo (Brazzaville), Democratic Republic of Congo (DRC), Djibouti, Egypt, Equatorial Guinea, Eritrea, Ethiopia, Gabon, The Gambia, Ghana, Guinea, Guinea-Bissau, Iraq, Israel, Ivory Coast, Jordan, KSA, Kenya, Kuwait, Lesotho, Libya, Lebanon, Liberia, Madagascar, Malawi, Mali, Mauritania, Mauritius, Morocco, Mozambique, Namibia, Niger, Nigeria, Palestine, Oman, Qatar, Rwanda, Sao Tome and Principe, Senegal, Seychelles, Sierra Leone, Somalia, South Africa, Sudan, South Sudan, Swaziland, Tanzania, Togo, Tunisia, Turkey, Uganda, UAE, Western Sahara, Zambia, Zimbabwe
North America
Canada, United States, United States Overseas Territories
Latin America
Argentina, Bolivia, Brazil, Chile, Colombia, Costa Rica, Dominican Republic, Ecuador, El Salvador, Guatemala, Honduras, Mexico, Nicaragua, Panama, Paraguay, Peru, Uruguay
Funding
Funds will be disbursed in one installment, in US dollars or Euros depending on the region. Funding amounts will range from the low thousands for small hyper-local newsrooms to low tens of thousands for larger newsrooms, with variations per region.
Selection Process
Initial selection of proposals will be done by teams of Google staff who have knowledge and experience in digital publishing and journalism in the regions detailed above. Applicants will then be contacted by email and offered funding before being asked to sign a funding agreement with Google. Selected applicants will then be required to enroll as a Google partner (if they are not already) in order to receive the funding.
Deadline – April 29, 2020
Visit their official website to apply
Keep Writing 2020 by KahaniBazaar
Kahani Bazaar is a platform from which you will get a train for your city, which means you will find stories, feelings, emotions and many more interesting things.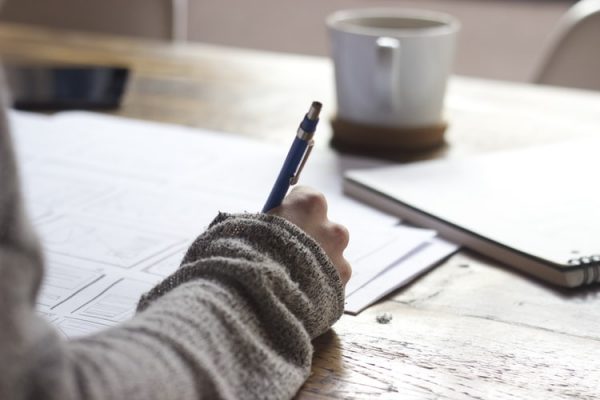 KEEP WRITING is a contest for Writers organized by the Kahani Bazaar. We all have beautiful Illusions in our Mind that make us Write so Kahani Bazaar welcomes you to their family to grow
Together in the World of Writing.
Looking for fully-funded opportunities, install the Youth Opportunities Android or iOS App here.
It can be Story, Poetry, Song, Shayari, Blog, Fact. All writing forms are welcome and as it is known that Writing is an Emotion. It has no Language but comes in every language and it's all about expression so be expressive.
Location: Online
Benefits
The winning entry will be published on their official website.
The winning entry will reach to a large audience around the world through their official website.
Certification and many other future opportunities.
Eligibilities
Participants must submit his Original work.
No Age Restriction
Eligible Regions: Open for All
Deadline: August15, 2020
To apply, click here