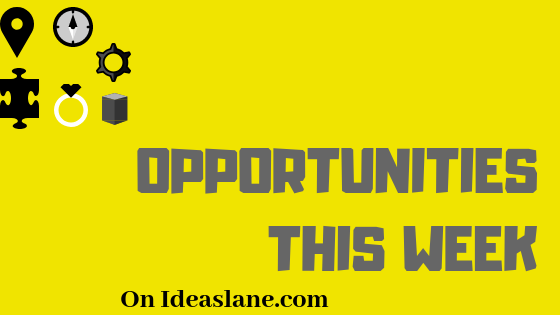 Hi guys.
How has your week been? Hope it's been productive so far.
It's been a busy week for us here. But we can't let the week close without bringing you awesome opportunities from across the world.
As usual, you have lots of amazing opportunities for this week. Feel free to browse through and apply for ones that suit you.
Startup Energy Transition (SET) Award 2019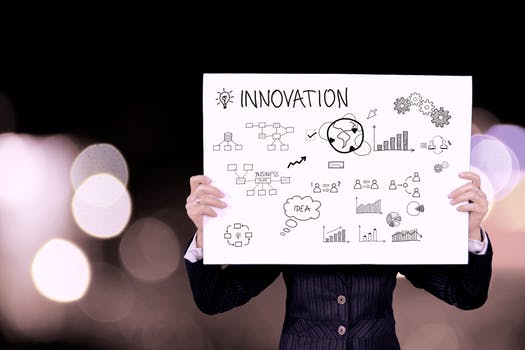 The international 'Start-Up Energy Transition' (SET) initiative invites young and innovative companies around the world to apply for 2019 SET award.
Categories 
Category 1: Low-Carbon Energy Production
Category 2: Intelligent Grids, Platforms & Cyber Security
Category 3: Energy Efficiency, Smart Devices & Storage
Category 4: Innovative Mobility
Category 5: Special Prize: Quality Access & SDG-7
Perks & Prizes
For all Participants: join the global platform of innovation leaders; see your views represented in the Energy Innovators Issues Monitor; Inform and influence policies that will boost innovation.
For the #SET100 2019 (includes Finalist & Winners): the Top 100-ranked applicants will be offered the opportunity to participate and showcase at the 24th World Energy Congress 2019 in Abu Dhabi.
Sponsored by the Dubai Electricity and Water Authority, this incredible opportunity includes travel and accommodation expenses, and a showcase space for invitees.
For all Finalists: return-flight to Berlin, and accommodation for 2 representatives of the start-up or innovation project to attend the Tech Festival; Pitch coaching; Meet-and-greet with high-level jury, Individual booth at Tech Festival; Live pitches at Tech Festival; Investor-matchmaking; Tickets to the Berlin Energy Transition Dialogue (BETD); Content creation: interviews and branding in all communication material.
In addition, start-ups will have the opportunity to attend the World Energy Leaders' Summits.
Winners of each category: maximum 10.000 Euros prize money; Participation on the winners' panel at the Berlin Energy Transition Dialogue (BETD), Profile of start-up celebrated across the World Energy Council' s global energy network in 99 countries.
Participation Criteria 
Applicants may only apply to one category. All subsequent applications to other categories will be disqualified. This also applies to the Special Prize: Quality Access & SDG-7.
The start-up or innovation project must not have been founded longer than ten years ago. In other words, the date of the foundation cannot exceed 2008.
The application, including any attached documents and pitch decks, must be in English.
The applicant must be able to present a legal framework, proof of concept or a client, and/or an industrial/corporate/institutional partner.
The applicant must fill out the entire form. Partially completed applications will not be accepted.
High-resolution company logo (300 dpi) as a .jpg or .png file for publication on the SET website and in the competition documents.
Application closes January 31st, 2019.
For further details and application process, Visit the official website of the SET Awards
The UBA National Essay Competition 2018
UBA Foundation, the corporate social responsibility arm of the United Bank for Africa (UBA) Plc, has commenced the 2018 edition of its annual National Essay Competition in Nigeria with a call for entries.
The essay competition, targeted at senior secondary school students is organised annually as part of UBA Foundation's education initiative aimed at promoting the reading culture and encouraging healthy and intellectual competition among secondary school students in Nigeria and across Africa.
For Details about the UBA National Essay Competition, click this link.
Google Summer Business Intern 2019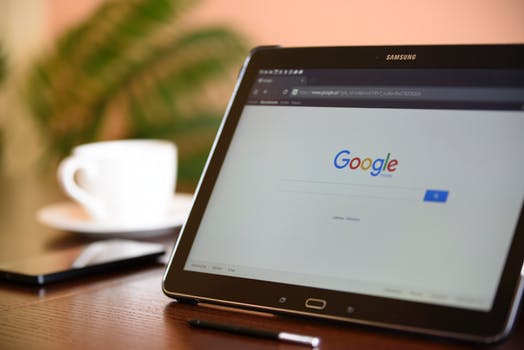 Note:
By applying to this position your application is automatically submitted to the following locations: Wrocław, Poland; Dubai – United Arab Emirates; Vienna, Austria; Brussels, Belgium; Zürich, Switzerland; Prague, Czechia; Hamburg, Germany; Munich, Germany; Copenhagen, Denmark; Madrid, Spain; Helsinki, Finland; Paris, France; Athens, Greece; Zagreb, Croatia; Budapest, Hungary; Milan, Metropolitan City of Milan, Italy; Nairobi, Kenya; Vilnius, Lithuania; Lagos, Nigeria; Amsterdam, Netherlands; Oslo, Norway; Warsaw, Poland; Lisbon, Portugal; Bucharest, Romania; Moscow, Russia; Stockholm, Sweden; Bratislava, Slovakia; Istanbul, Turkey; Kyiv, Ukraine, 02000; Johannesburg, South Africa
Applications will close on Monday, 12 November 2018, 11:59pm GMT.
The team will review applications on a rolling basis and you could be called for an interview between November 2018 and May 2019.
Please include your expected graduation date (month and year), and availability for the internship on your resume. The specific team and project(s) will be determined based on your educational background, interest and skills.
Note: By applying for this role you may be considered for the Winter/Spring Business Internship 2019, Business Intern 2019 or MBA Intern.
About the program:
Business Internships are typically offered in the following business areas:
GMS Sales and Operations:
When our millions of advertisers and publishers are happy, so are we! Our Google Marketing Solutions (GMS) team of entrepreneurial, enthusiastic and client-focused members are the "human face" of Google, helping entrepreneurs both individually and broadly build their online presence and grow their businesses.
We are dedicated to growing the unique needs of advertising companies. Our teams of strategists, analysts, advisers and support specialists collaborate closely to spot and analyze customer needs and trends.
Together, we create and implement business plans broadly for every type of businesses.
Large Customer Sales:
Our Large Customer Sales teams partner closely with many of the world's biggest advertisers and agencies to develop digital solutions that build strong businesses and brands.
We enjoy a bird's eye view on the massive transformation occurring as advertising shifts to mobile and online platforms.
We're uniquely situated to help shape how companies grow their businesses in the digital age. We advise clients on Google's broad range of products across search, video and mobile to help them connect instantly and seamlessly with their audiences.
Google Cloud:
Google Cloud helps millions of employees and organizations empower their employees, serve their customers, and build what's next for their business — all with technology built in the cloud.
Our products are engineered for security, reliability and scalability, running the full stack from infrastructure to applications to devices and hardware.
And our teams are dedicated to helping our customers — developers, small and large businesses, educational institutions and government agencies — see the benefits of our technology come to life.
Marketing:
Know the user.
Know the magic. Connect the two. At its core, marketing at Google starts with technology and ends with the user, bringing both together in unconventional ways. Our job is to demonstrate how Google's products solve the world's problems–from every day to the epic, from the mundane to the monumental.
And we approach marketing in a way that only Google can–changing the game, redefining the medium, making the user the priority, and ultimately, letting the technology speak for itself.
Responsibilities
Responsibilities and detailed projects will be determined based on your educational background, interest and skills.
Qualifications
Minimum qualifications:
Currently enrolled in a Bachelor's or Master's degree program, and in your penultimate year of study.
Available for a 12-week internship during Summer 2019.
Preferred qualifications:
Returning to a full-time Bachelor's or Master's degree after the internship program.
Previous experience in Sales, Advertising, Consulting, Analysis, Customer Service, Marketing, Cloud or related fields.
Follow us on Instagram for daily doses of inspiration