There are amazing opportunities flying across the length and breadth of Africa this week. Feel free to browse through the opportunities we have brought your way below.
#Africa4Future accelerator programme
Applications have opened for the third edition of the #Africa4Future accelerator programme, which looks to support African startups in the aerospace sector.
A joint venture between Airbus' global aerospace accelerator BizLab and Make-IT in Africa, a programme by the Deutsche Gesellschaft für Internationale Zusammenarbeit German (GIZ), the German agency for International Cooperation, the #Africa4Future initiative was created to encourage and support entrepreneurship in Africa.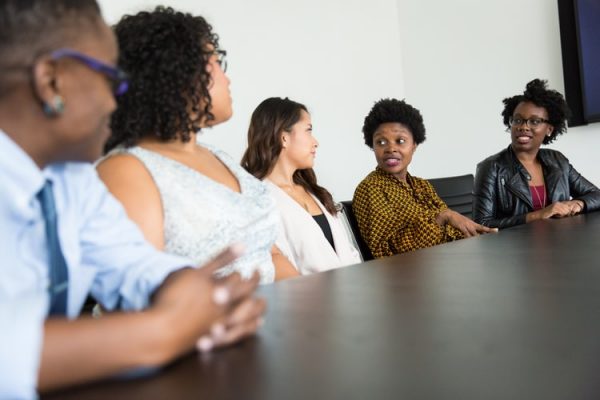 Through #Africa4Future, Airbus seeks to build bridges between the aerospace industry and the different players in Africa. The programme is implemented by the Lagos-based Co-Creation Hub (CcHub).
The third edition of the accelerator is open to African startups, service providers and software companies that are actively working on solutions in agriculture and infrastructure sectors that are related to remote-sensing technology.
The three-month programme will include virtual coaching sessions, expert sessions with Airbus experts in Europe, connection to industry experts locally, access to Airbus technologies, 250,000 up42 credits, and showcase events in Africa and Europe.
At the end of the programme, the startups will have the opportunity to pitch to the leadership team at Airbus and GIZ for possible collaboration with both organisations.
Applications open here until March 14.
Submit an Entry to Global Change Makers Essay Competition 2020
Global Changemakers is inviting anyone aged 15-30 from anywhere in the world to share their views, stories, creative writing pieces, journalism pieces, personal experiences, opinions, etc. on the overarching competition theme of 'We Are Global Changemakers: Young People Leading The Change'
Here are some prompts to inspire ideas:
Youth and the Sustainable Development Goals
Youth-led organizations
Youth participation
Youth and social innovation
Youth-led activism
Youth civic engagement
Youth-led social entrepreneurship
Your own choice relating to Global Changemakers' mission of supporting youth to create positive change towards more fair, inclusive and sustainable communities.
Benefits
We will select three winners and five runners up. We will also award a number of "honorable mentions".
The winners will receive free access to resources available on Changemakers School* for a period of 6 months and will be featured on Global Changemakers social media channels (160K+ reach)
The runners up will receive a 50% discount to resources available on Changemakers School for a period of 6 months.
Winners, runners up and honorable mentions will receive certificates, will be published on our upcoming blog We Are Global Changemakers and will receive an open invitation to contribute to the blog.
Eligibilities
Anyone aged 15-30 from any country is welcome to submit an entry into the competition.
Eligible Regions: Open for all
Visit their official website here to apply.
IELTS Prize 2020
The IELTS Prize is awarded to high-caliber individuals with the motivation to develop their career, and who demonstrate the potential to contribute to society what they have gained from their undergraduate or postgraduate study experience.
The IELTS Prize enables students to study any chosen course in an undergraduate or postgraduate programme of a higher education institution that accepts IELTS as part of its admission requirements.
To get more exciting opportunities like this, at your fingertips, install the Youth Opportunities Mobile App here on your cellphone.
This prize is for applicants who aim at starting their placement in academic year 2020/2021
Location: Online
 Benefits
10 winners per country will be awarded a £3,000 prize money.
 Eligibilities
Essential eligibility criteria are that applicants must:
be a permanent resident in one of the eligible countries
begin undergraduate or postgraduate study in academic year 2020/2021
attend a higher educational institution that accepts IELTS as part of its admission requirements
register for an IELTS test with the British Council between January 2019 and February 2020 and be able to produce a valid IELTS score in the application form
have a minimum overall band score of 5
be able to provide an acceptance letter from the attending institution by July 2020.
Eligible Regions: The prize is open to test takers living in Colombia, India, Pakistan, Nigeria, United Arab Emirates or Uzbekistan.
Application Process
Complete the IELTS Prize online application form and submit it together with uploaded copies of your:
IELTS Test Report Form
Recent photograph
Passport or identification document proving your permanent residency in one of the eligible countries
Special requirements certificate (if applicable).
To get more exciting opportunities like this, at your fingertips, install the Youth Opportunities Mobile App here in your cellphone.
Application Deadline: February 29, 2020 (13 Days Remaining)
Visit their official website here to apply