Hey there,
Welcome to a brand-new week of opportunities.
This week, we have a truckload of opportunities for you. Feel free to browse through and click apply where needed.
2020 DIGITAL ART CURATOR BOOTCAMP & COMMISSIONS – APPLY
A central development for Fakugesi Festival 2020 is an Africa-wide Digital Art Curator Bootcamp. This seven-day, online experiential bootcamp, aims to power up curatorial focus of curators, producers and advocates of digital creativity in Africa!
The bootcamp will follow with an opportunity for participant curators and in an open call to send proposals for the commission of five online exhibitions in the #POWERTOTHEPIXEL focus.
"The focus will be on digital and interactive digital arts for online engagement. The bootcamp will be run with a select and stellar group of local, regional and international digital art and digital arts curators and we are extremely excited about launching this as part of our new online approach," says Fak'ugesi Festival Director, Tegan Bristow
WHAT TO EXPECT:
The 7 session (29 July – 6 August 2020, daily for 2 hours from 5-7 pm) online experiential bootcamp will power up your curatorial focus to develop an exhibition proposal for five Fak'ugesi Festival 2020 exhibition commissions. The focus is on digital and interactive digital arts for online engagement.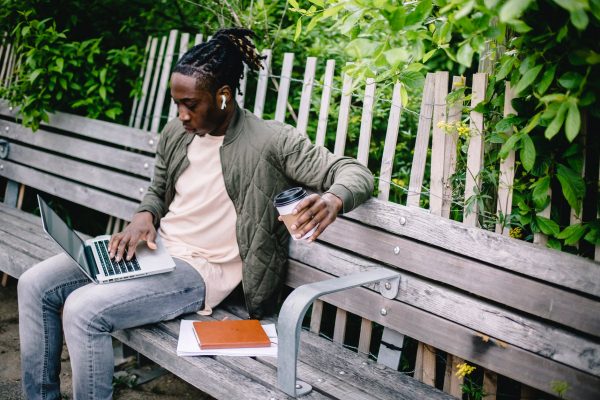 The bootcamp will focus on honing your curatorial vision, enabling you in exhibition conceptualisation and narrative and conceptual planning, introducing you to digital exhibition design best practice and helping you sharpen your exhibition budgeting and production management skills.
By the end of the bootcamp you are to have a fully-fledged proposal to submit for consideration in the Fak'ugesi Festival 2020 Exhibition Commission.
The intense five-day programme is designed and led by creative director, curator and experience designer Orlando Vincent Truter in collaboration guest curators and producers as contributors (see full list below).
APPLY
Deadline: 28 JULY 2020
Join our online digital art curator bootcamp to power up your curatorial talent and develop an exhibition proposal for the Fak'ugesi 2020 curatorial exhibition commission.
Find out more from this see here
Or start your application here
LEAP AFRICA SOCIAL INNOVATORS PROGRAMME AND AWARDS (SIPA) 2020/2021 FOR YOUNG NIGERIAN ENTREPRENEURS
The Social Innovators Programme (SIP) supports youth between 18 and 35 years, whose ideas and initiatives offer effective solutions to challenges in local communities across Nigeria.
Selected Fellows get a chance to join IYF's global YouthActionNet®community of over 1,100 young social innovators being supported by 21 national and regional institutes like the Social Innovators Programme (SIP) in 21 countries, across 5 continents.
The Social Innovators Programme is managed by LEAP Africa, with partnership support from the International Youth FoundationYouthActionNet® programme.
Type: Fellowship
Eligibility: An ideal SIP fellow should be:
Youth between the ages of 18-35 years, whose ideas and initiatives offer effective solutions to challenges in local communities across Nigeria.
Initiators/co-founders of a social-focused project/venture/enterprise/ Foundation,
located in Nigeria.
Applicants who have been involved in operating their project/enterprise beyond 12 months prior to the commencement of the Fellowship.
Selection Criteria: In our review of applications, we will be looking for the following:
Level of creativity/innovation applied in their entrepreneurial approach towards social change.
Experience mobilizing people and resources to achieve set goals.
Motivation for application: Applicants must give compelling reasons why they would like to participate in the fellowship programme and also show a strong desire to increase the impact of their change initiative.
Demonstrate a passion for social change and active participation in community building.
Number of Awardees: Not specified
Value of Award: LEAP will support successful applicants scale their social enterprise through:
Provision of local and international opportunities: we support fellows with opportunities to get access to grants, trainings, workshops, organized by our partners both locally and internationally. Fellows have been able to access grants from international grant-giving organizations through their participation in the SIPA.
Publicity for Fellows: During the course of the fellowship year, LEAP leverages its various online media platforms to showcase the innovative work done by fellows to the online community.
Creating local partnerships for Fellows: LEAP provides the opportunity and recommendations for fellows to partner with organizations who will support with project implementation and support services.
How to Apply:
All applicants must fill the application form
Shortlisted applicant will be required to provide the following to make the final list:
Valid Government issued identification.
Evidence (photographs, videos, fliers, publications etc.) of past project implemented by the organization.
Visit their website for details
Development Bank of Nigeria Entrepreneurship Program 2020
Development Bank of Nigeria (DBN) exists to alleviate financing constraints faced by Micro, Small and Medium Scale Enterprises (MSMEs) in Nigeria through providing financing, partial credit guarantees and technical assistance to eligible financial intermediaries on a market-conforming and fully financially sustainable basis.
Applications are invited for:
Development Bank of Nigeria Entrepreneurship Program 2020
The Program
The Development Bank of Nigeria Entrepreneurship Program is an ambitious initiative of the Development Bank of Nigeria (DBN) aimed at equipping micro, small and medium enterprises (MSMEs) with skills and competencies to defend sound and viable business proposals, improve their ability to access available credit, and improve their capacity for efficient funds utilization, trade, investments and access to markets.
This program which is now in its second year, is focused on building resilience in MSMEs in the wake of the COVID-19 global pandemic. Through this program, we will enhance the entrepreneurial and managerial competencies of Nigerian MSMEs towards building sustainable business practices as they continue in their efforts to reignite the Nigerian economy.
Eligibility
To be Eligible for the program, the applicant must be:
A Nigerian
18 years and above
Own a viable business that is registered and operated in Nigeria
A for-profit business from any sector
Educated with minimum qualification of Ordinary National Diploma (OND)
Able to carry out the application process online
Committed to the training schedule, physically and virtually, once accepted
Application deadline:
22nd July, 2020
How to Apply
Click here to Start Application
Click here for more information
The 25th Eco-generation Regional Ambassadors
Eco-generation would like to announce a call for applications for the 25th Eco-generation Regional Ambassadors Program.
Eco-generation Regional Ambassador is an elite position awarded to youth aged between 13 and 24 qualified to represent Tunza Eco-generation, an environmental networking platform for children and youth around the world.
Eco-generation Regional Ambassador Program provides exceptional experiences with the opportunities to actively plan, to execute or participate in various environmental awareness programs in each region and country.
Deadline
Deadline for application is 16th August, 2020 (Midnight, GMT+0).
Application Details
1. Eligibility
– All Tunza Eco-generation members aged between 13 and 24 (as of Aug 16th 2020) who are enthusiastic to spread news and stories about their local environmental issues at a global level.
Term
– The 25th Eco-generation Regional Ambassadors (hereinafter referred to as 'Ambassador') shall be in the position for six (6) months from September 2020 until February 2021.
Criteria
– 60% Application Form + 40% Activity Points
– Six (6) month of coverage plan should be stated based on concrete action plans.
– Any false information on an application form can cause disqualification or cancelation of position even after being selected.
– Any unfair practice in gathering activity points can cause disqualification.
*For detailed information on the point system, please refer to the Notice [World] Guide to the Activity Point System.
Eco-generation team shall strictly disqualify any candidates who have accrued the points in an unfair way.
*Examples of unfair practice in gathering activity points are as below:
– Uploading many short, pointless articles with only a few lines long within a short period of time.
– Dividing one article into multiple articles just to increase the number of articles.
– Writing short & half-hearted comments without actually reading articles.
– Secretly writing comments on old articles are also regarded as cheating.
For further information and application process, visit their official website here.