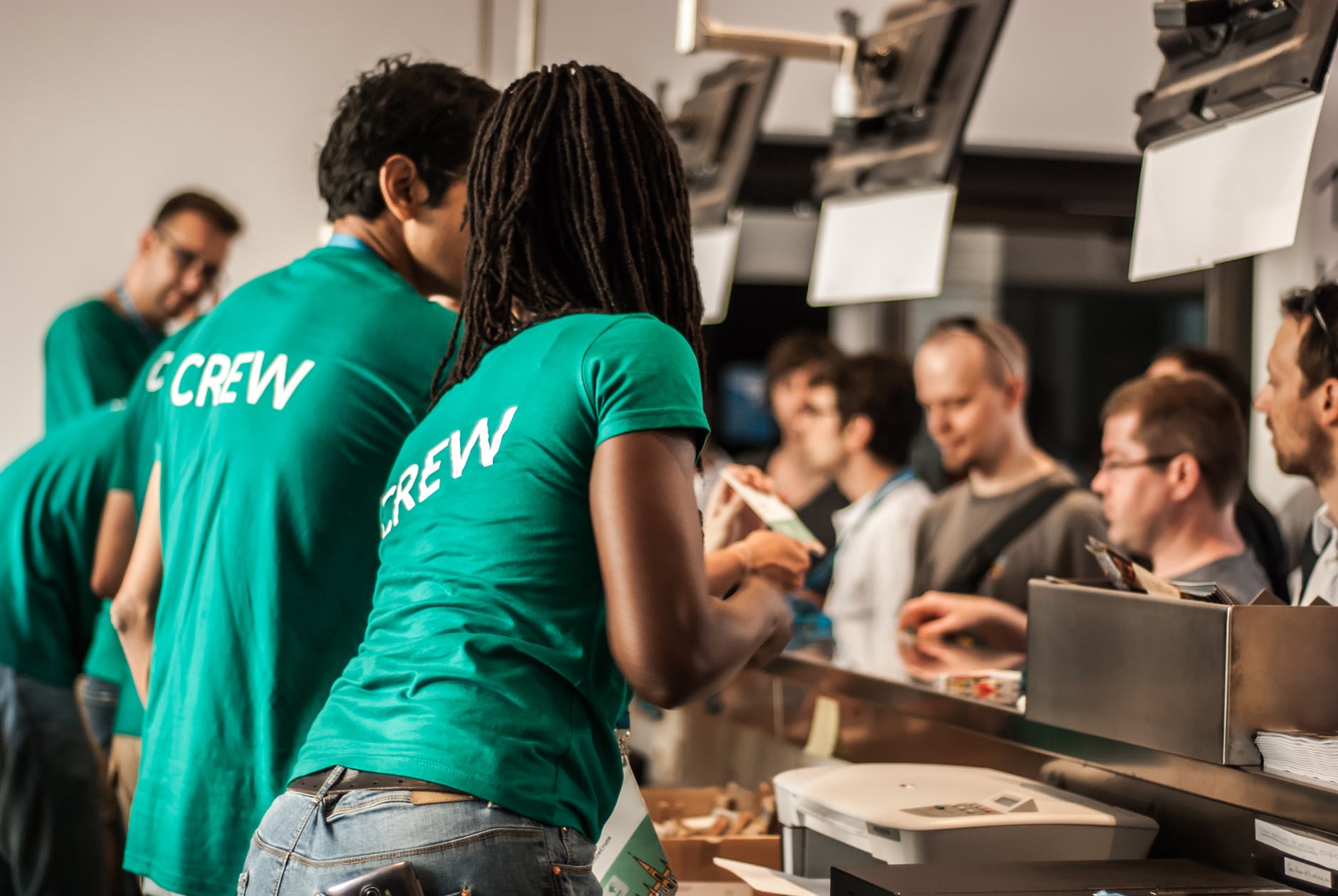 There are countless opportunities across industries on the African continent this week.
We have compiled a list of some internship, training and job opportunities that might interest you this.
Feel free to browse through and apply for the one that suits you.
SHE LEADS AFRICA ACCELERATOR 2018
The SLA Accelerator is a 3-month program designed to identify, support and fund the next generation of Nigeria's brightest female entrepreneurs. The winner of the programme will receive N2 million from SLA.
This year, the programme will take place in Lagos and is open to businesses based anywhere in Nigeria.
What do you get from the program?
3 months intensive training on business and operational skills
Online and offline learning resources
Exclusive access and mentorship from some of Nigeria's leading business personalities
Opportunity to pitch your business in front of local and international investors
Features in local and international media
What's the process?
Put together a top-notch application package, ace the semi-final interviews and get selected by the review committee.
Attend three 1-week boot camps being trained by the SLA team and connecting with some of Nigeria's most prominent business and operational experts.
Complete bi-weekly online workshops.
Join us in Lagos for the Demo Day in October and pitch your business to a room of local and international investors and media.
Previous SLA entrepreneurs have been featured on Forbes and CNN and received brand endorsements after pitch day. In total they've gone on to raise $1 million, have been invested in by members of 500 startups and a lucky few even got to pitch to Aliko Dangote himself.
The top entrepreneur will walk away with N 2 million. The others receive 3 months of intensive support and access to a vast network of mentors and investors.
Are you eligible?
Business with at least one woman aged 18-35 as a shareholder or owner
They are looking for Tech enabled business. A tech-enabled company is one that leverages the use of  technology to enhance its business operations. Less than 3 years in operations.
How to apply:
Applications open April 16, 2018, and close May 20, 2018. You must upload your pitch deck to your VC4A profile in order for your application to be complete.
MakeIT Challenge
The MakeIT Challenge is a competition that will challenge teams of students from various secondary schools to compete in building anything they can imagine with recyclable materials. The Make-It Challenge is sponsored by Lagos State Employment Trust Fund and Lagos Innovates and organized by Teens Can Code, an organization helping teenagers living in low-income communities of Nigeria access coding classes, by bringing computer programming courses directly to their schools.
The goal with MakeIT Challenge is to encourage critical thinking and problem-solving in a non-traditional learning environment, as well as to help teenagers have fun in the process of working.
The Grand Prize Winners will receive a ₦100,000 cash prize, the first runner-up gets to receive ₦75,000 cash prize while the second runner-up will receive a cash prize of ₦50,000. Alongside their cash prizes, the winners will be eligible for a relevant free skill acquisition programme which will provide the real-world experience of participating in the transformation of their idea to a live product
EVENT PLANNER TRAINING
An event planner company wants to train or intern young people interested in event planing for free or a 50% discount!
Organizer: Lumirollsevents
Duration: 3 months
Location: Lagos.
To apply, send an email enclosing your resume and cover letter to DevelopingOneAfrika@gmail.com
Technical Lead at Infinite Medifix NG
Responsibilities
Ensure the performance, quality, and responsiveness of software applications.
Collaborate with a team to define, design, and implement new software application features.
Report and escalate bottlenecks and bugs to the development team as needed
Requirements
HND/B.Sc/B.Tech/B.Eng Computer science, Computer Engineering, Electrical/Electronics Engineering, Information Technology or related field
Efficient with basic web development technologies
Good Knowledge of PHP/Laravel & MySQL
Ability to use software versioning tools especially Git/GitHub
Good communication and interpersonal skills
Self-motivated and able to work in a small team with minimal supervision
Proven capacity to work with collaborative teams across different locations and with different technical skills
Ability to meet deadlines and follow guidelines
Good problem diagnosis and creative problem-solving skills
How to apply: Interested applicants send a mail to info@medifix.ng.
Techpoint Inspired 2018 Event
Join other tech enthusiasts on the 29th of May, 2018 to engage in pragmatic discussion sessions around why "The future is now".
Topics to be discussed are;
The 4th Industrial revolution (Machine Learning, Artificial Intelligence, and IoT): Are we ready?
Blockchain technology: What comes first, opportunity or threat?
The Future of Money: Cryptocurrency, Fintech, and Banks
Smart Work: The future of working in Nigeria
Fast-tracking the change from analog to digital
Policy frameworks: What should the government be doing?
The benefits of smart cities and smart communities
Innovation Syndrome: Battle for Unicorn status
Techpoint Inspired is for everyone — students, tech enthusiasts, industry leaders, futurists, innovators and academics — and registration has begun in earnest
Register here
Check previous opportunities that may still be open for application.