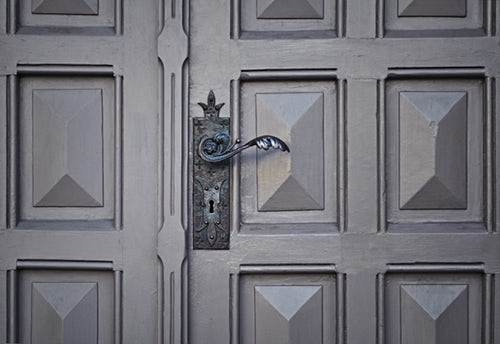 Welcome to the second half of the year 2019. Hope you are gradually smashing your goals for the year?
This week, we bring you interesting opportunities from the globe. Feel free to go through them and apply where necessary.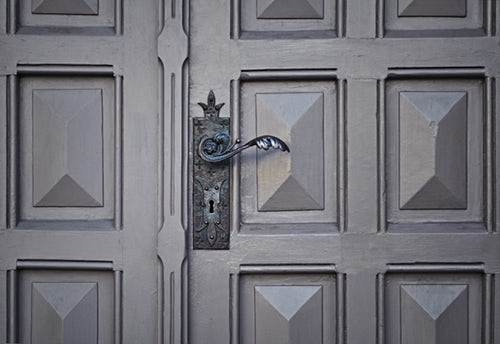 GreenMatch Sustainability Scholarship of £1000
Applications for the GreenMatch Sustainability Scholarship of £1000 are now open.
GreenMatch provides renewable energy solutions for homeowners in the UK. Their services aim to facilitate the research process of thousands of customers by connecting them with relevant companies in the industry. They highlight and promote the use of clean energy with the goal of engaging more homes and families in sustainability.
Being firm believers in green living, they always work on finding new ways to promote this, and to encourage a more eco-friendly lifestyle.
In doing so, and with the purpose of bringing the aspect of sustainability to the life of a student, they would like to award a student with a scholarship of £1000 for a successful application of green ideas in their daily life.
GreenMatch is a comprehensive guide designed to help you navigate the transition to renewable energy. They care about the environment and believe that everyone has a part to play in making the UK a little greener—one house at a time.
GreenMatch strives to engage more homes and families in sustainability which is why they promote the use of clean energy wherever possible and provide you with all the necessary information to make the switch even easier.
Some of their products include solar panels, all types of boilers, heat pumps and uPVC doors and windows. If you are a green enthusiast too, do take a look at the huge collection of articles on our recognised business blog. At GreenMatch they constantly strive to keep you well informed on all green energy products and news, so that you can make the best decisions for your sustainable home.
 Benefits
Financial help and motvation to proceed with eco-friendly lifestyle
A scholarship of £1000 will be given to a student.
 Eligibilities
Applicants are required to submit the following documents along with their application:
Participants must provide proof that they are either currently enrolled or have been accepted at an accredited university in 2019.
An essay describing the actions they have taken to transform their lifestyle.
Any material (documents, pictures, etc), that can support your essay will add value to your application.
Applicants are required to indicate their acceptance through the consent form (available on the website) and send it along with their application.
Eligible Regions: Open for All
Application Deadline: October 30, 2019
Visit their official website here for more information
2019 International Poetry Competition
£1000 first prize for a single poem
Guest Judge: Zaffar Kunial
Entries are open for the annual Live Canon competition for a single poem, with a first prize of £1000.
Criteria for Entry
Poems must be written in the English language.
Poems can be of any length.
You can enter as many poems as you like.
Poems must not have been previously published.
Please do not include your name on your poem, so all poems can be considered anonymously.
50 poems will be long-listed and published in our annual anthology.
20 poems will be shortlisted and performed at our annual prize-giving event.
The overall winner will be awarded a £1000 prize.
There will be a £100 prize for the best poem submitted by someone living, working or studying in the Borough of Greenwich.
Entry fees: £6.50 for a single poem, £12 for two poems, £16.00 for three poems, £20 for five poems, £35 for ten poems. Select the amount that you need to pay from the drop down list.
Ends on July 8, 2019
To apply, visit their official website here:
2019 Call for Code Global Challenge ($200,000 Cash as Grand Prize)
The Call for Code Global Challenge calls on you to create practical, effective, and high-quality applications based on cloud, data, and artificial intelligence that can have an immediate and lasting impact on humanitarian issues.
Building on the success of the 2018 competition, the Call for Code Global Challenge 2019 again asks teams of developers, data scientists, designers, business analysts, subject matter experts and more to build solutions that significantly improve preparedness for natural disasters and accelerate relief when they hit.
To get more exciting opportunities like this, at your fingertips, install the Youth Opportunities Mobile App here from your cellphone.
This year's Challenge also introduces an emphasis on individual health and community well-being. This includes solutions that can reduce the risk of disease, improve access to data and the availability of resources, and address the mental health needs of those impacted before, during, and after disasters.
One team will win the second annual Call for Code Global Prize, supported by the United Nations Human Rights Office and the American Red Cross.
The winner and runners up will also earn several other awards that foster adoption of their application as an open source project through The Linux Foundation to scale its impact and accelerate its deployment in areas of greatest need.
In addition, the grand prize winner will have an opportunity to meet mentors and investors to discuss potential funding for the idea and they will receive deployment support through the Code and Response™ initiative from IBM.
Location: Online
Benefits
Grand Prize: $200,000 USD cash prize
Invitation to the Call for Code Global Award Announcement
Open source project support from The Linux Foundation
Opportunity for mentorship and investment in the solution
Solution implementation support through Code and Response™
First and Second Runner-up: $25,000 USD cash prize for each team
Invitation to the Call for Code Global Award Announcement
Open source project support from The Linux Foundation
Third and Fourth Runner-up
$10,000 USD cash prize for each team
Invitation to the Call for Code Global Award Announcement
Open source project support from The Linux Foundation
Eligibilities
Submissions must use one or more IBM Cloud services or IBM Systems. Use of sponsor or affiliate APIs and open source libraries is also encouraged.
Teams of up to five (5) participants, each at least 18 years old, are allowed.
A participant may not be part of multiple teams.
All team members must have accepted the 2019 Participation Agreement at the time they submit to be eligible.
Applications must be new and built for the 2019 competition, but they may use code that was open-sourced and publicly available to all other participants as of February 12, 2019.
Winning teams will be subject to a code review after submissions close.
Application Deadline: July 30, 2019
To apply, visit their official website here
See previous opportunities here