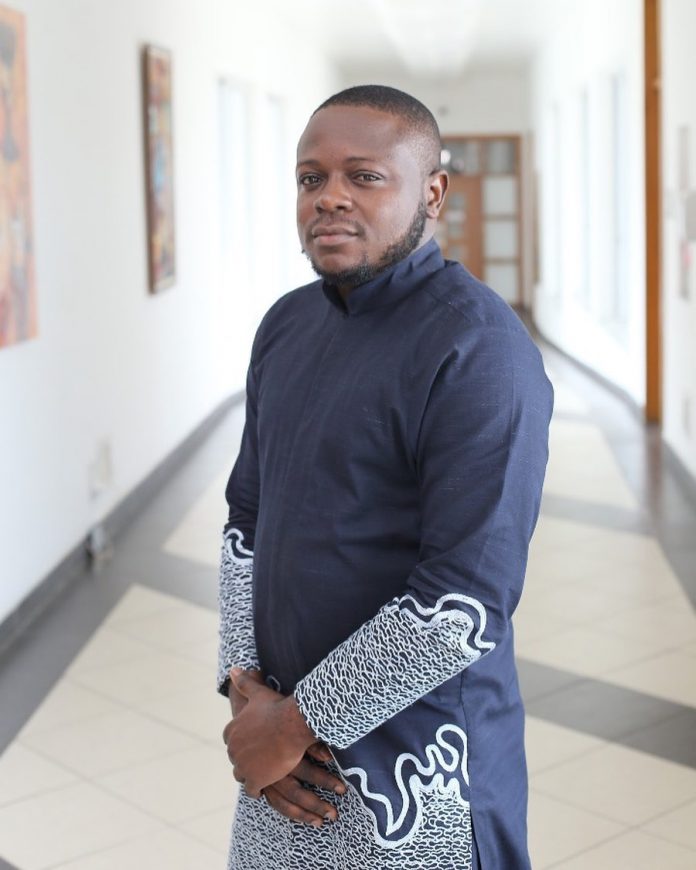 Oluwatobi Ajayi is only 31 but he is taking business strides most people his age may not be able to take.
He was listed among Forbes 30 most promising young entrepreneurs in Africa in 2018 and one of the 10 most influential entrepreneurs under 40 in Nigeria in 2019 by the Business Insider Magazine.
Oluwatobi Ajayi might just be Africa's next Aliko Dangote, watch out for him!
Oluwatobi Ajayi is the Chairman/CEO of Nord Automobiles Limited, an indigenous auto company in Nigeria.
How he started
Oluwatobi's venture into the automobile industry was birthed by his NYSC primary assignment at Mercedes-Benz Nigeria.
At age 24, Oluwatobi started his NYSC with Benz Nigeria. He did so fantastically well while there that after one year service, he was retained, promoted and given the responsibility to control the Mercedes-Benz van division in Nigeria.
Within the space of a year, he was able to take the market share of Mercedes-Benz vans from less than 1% to 7%.
By 2015 Oluwatobi alongside some other investors had started Jetvan Automobiles Limited to take the Mercedes-Benz vans sales and after-sales to the next level.
He resigned from Jetvan Automobiles limited after three years in 2018 to start Nord Automobiles, an indigenous automobile assembling company in Nigeria.
With his prior experience in the auto industry, this was a right step in the right direction.
The company has grown tremendously in just one year and according to the young CEO, Nord Automobiles is now worth approximately worth a little over N4.2 billion and growing very fast.
Educational Background
Oluwatobi  Ajayi, CEO Nords automobiles attended Navy Primary School, Mobil Road;
Nigeria Navy Secondary School, Abeokuta
Olabisi Onabanjo University.
He has an MBA from Lagos Business School
Business Challenges
According to a recent interview with Vanguardngr.com, when asked what the most challenging thing in his business was, Oluwatobi says finance is one of the biggest challenges.
"The major one is finance. I am not talking about the availability of finance but the cost of it. Our business model is very interesting and some banks are currently working with us.
They have been very supportive but the cost of finance is high.
This has limited the rate at which we can grow slightly. We are currently working with other entities to find solutions to that and I am sure our cost of capital will be significantly reduced soon".
According to the young CEO, another challenge the business is facing is the source of auto parts.
"When we started, we wanted our vehicles to have at least 50 per cent local Nigerian components. That has been a bit difficult because the Nigerian market cannot provide most of the vehicle components at competitive quality and price.
We currently source less than five per cent of our parts from the Nigerian market. The major components come from OEMs in Asia and Europe".
Oluwatobi Ajayi wants the world to know that Africans can do things efficiently and at a world-class level too.
Nord automobile assembles elegant, reliable, durable, and cost-efficient vehicles that are as good as any vehicle in the world.
For Oluwaobi, a Nord automobile is a dream that is now a reality and we wish him all the very best as h takes Africa to higher heights.
Hey! 👋I'm Bukki Bello, the founder of ideaslane.com
We interview successful business owners and share the stories behind their business. By sharing these stories, we want to help others get started.
Interested in sharing your own story? Shoot me an email!