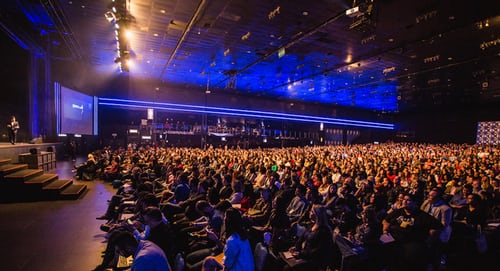 Get your Business Plan in Simple Format
As someone newly starting out your career, you might have at one time or the other asked 'how can I network effectively'?
Or 'How can I meet people who can add value to me so I can become better at what I do'?
Well, if you are interested in learning how to meet new people, develop relationships with them and see how those relationships can help you achieve your goals – networking – I can assure you that you are in the right place.
Who should network?
Thousands of new and even old-time employees, self-employed and experienced businessmen and women and freelancers are looking to become pro networkers.
They want to make the best use of industry events, community groups, social gatherings and other networking opportunities to meet people who can be of great use for them in the nearest future.
Anyone, no matter their age, profession or status should have some networking skills at the very least.
What is networking?
The secret of Successful Entrepreneurs: 5 Things They Do Differently
According to Rob Yeung, networking is a technique of presenting yourself effectively when you meet people so that they will want to meet and deal with you again.
These people more often than not will become useful in your career growth if you nurture your relationship with them and tenderly and give a good first impression of yourself and of course, consistently.
We give you some of the best tips, advice and networking best practices of all time in this blog post.
Without further ado, let's get to business.
Networking, why Important?
Best Products to Sell Online in Nigeria in 2019
If you want to get more customers to buy your products or services; get that dream job; attract those investors to your start-ups or even get volunteers for that community development program or NGO of yours, you need to know the right people.
To endorse that, there is a popular saying that it's not about WHAT you know, it's about WHO you know.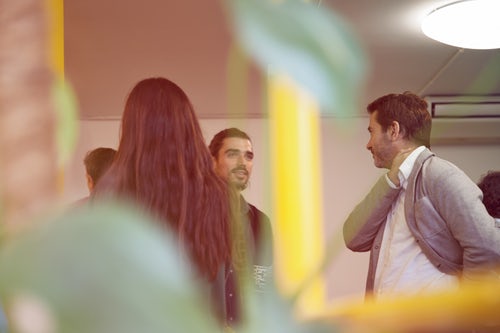 So it's important for you to start taking seriously the opportunity to meet new people anywhere, anytime and any day and more so, keep a tab of those contacts and keep in touch with them.
Now, let me burst your bubble a bit.
Did you know that everyone on the planet is connected to every other person on the planet through a chain of contacts that has no more than five links? Yes, you heard me right!
This concept is what Psychologists call the six degrees of separation.
Startup Ideas: 7 Ways to Come Up With a Super Viable one 
Based on this principle, if you want to meet someone from any part of the world, you only need to know someone who knows someone who may know someone that knows the person you want to meet.
Isn't that amazing?
You'll agree that effective networking is worth millions of dollars in value, I mean if you could meet anyone with a link of about five people.
Now that you agree that we both have agreed that networking is important, the next thing is to learn how to network effectively.
To make the best out of your chance of meeting people, there are certain things to do before, during and after a networking opportunity.
To start with here are some tips that should be at your fingertips before networking.
Getting Ready to Network
11 Loan Apps to Borrow Money Quick in Nigeria
#1 Have a clear objective
So why exactly do you want to meet the successful business mogul Aliko Dangote or the sensational music star Wizkid? Why do you want to be connected to former US president Barrack Obama or world best footballer Messi? Or even your former school's vice chancellor?
For every networking move you make, there must be a clear objective you aim at achieving.
Are you starting a new business that requires funding? Are you then looking for someone who knows a venture capital that will be willing to invest in your business?
Or are looking for someone who can offer some advice on raising funds for your new business?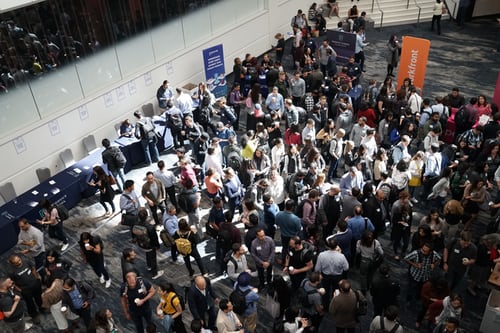 Perhaps you an actor, are you looking for someone who can introduce you to a producer who will be willing to take you up and provide needed advice on your acting career?
Or are you simply looking for a movie director who knows someone who will be shooting a new movie and might want to give you a role in it?
Whoever you are meeting, you must have a guiding objective and your ultimate goal is to meet these goal(s), not just take selfies with celebrities.
#2. Have your 'on-the-spot' speech
31 Businesses to start in Nigeria in 2019 with little capital
Opportunities don't write letters to you before they start knocking at your door. To succeed in life, you must always be prepared to take opportunities anytime they come knocking.
The same is true of networking. You may run into someone that will be a great contact and find that you have only have a few seconds to introduce yourself. What will you say?
To save yourself of the heartbreak of not knowing what to say at such crucial moments, you need to have an 'on-the-spot' speech ready.
How to write a simple business plan
As the name implies an 'on-the-spot' speech is the summary brief summary of what you, what you've been doing and what the opportunities you are seeking moving forward.
For example, Rob Yeung the author of The New Rules of Networking recommends that an unemployed operations manager looking for a new job might say:
'I was until recently operations manager for an airline. But after seven years, I was made redundant due to a downturn in the industry. So I am now looking to transfer my skills into an operations role in other sectors.
I'm looking to meet people who might be able to help me in my search – perhaps who might be able to help me in my search – perhaps by giving me advice about the job market or by putting me in touch with recruiters. Do you think you might be willing to speak to me on the telephone for 15 minutes?'
What if you are a freelance writer looking to offer your services?
Your 'on-the-spot' speech may go something like this:
I am a professional content and story writer. I am qualified and experienced and I have worked for many top blogs, websites, magazines and agencies both in print and traditional media within and outside of Nigeria.
Some of my other services are research writing, fiction and non-fiction writing and copywriting. I work both from home and in an office environment and no job is too small or big.
I think you'll find me efficient and cost-effective; I would like to offer you my card in case you ever have the need for a content writer.
Pretty much! You can twist these templates to suit whatever you do and whatever opportunities you are looking for.
*Please Note that if the person you are networking appears to have some more time to share with you or are interested in hearing more, then you can make yourself more familiar with them.
These templates above are for situations where you meet someone on the spot and you have only a few seconds to introduce yourself and exchange contacts.
#3 Know the answer to 'what do you do'
101 Best Blog Niches in Nigeria
After exchanging pleasantries, a handshake and introducing yourselves, 'what do you do' is the question someone you are meeting for the first time will ask you.
So, if asked that question, what will be your response?
Remember, the whole essence of networking is to help people get to know you so that they will want to talk to you some other time. So, first impressions matter.
When asked 'what do you do' you have just been given a great opportunity to catch your audience's attention so they want to know more about you.
A simple enthralling description of what you do is all you need here.
For example, instead of saying:
'I am a programmer. I write codes, build websites, build apps and I design graphics. I am also into website management and maintenance. I am into graphic designs and web design training.
You may say:
I help businesses create memorable first impressions for their customers.
Who wouldn't want to know more that?
Words such as 'help', 'improve' speed up', 'grow', 'relieve', 'strengthen', 'solve' should be included in describing what you do. OR 'I support', 'I provide', 'I eliminate', 'I teach', etc.
There will always be a need for you to adjust your response to suit different circumstances.
The above response may be suitable when approaching someone at a conference.
But when introducing yourself at the start of a three-day training, you may want to take a few minutes introducing yourself – what you do.
For example, a human resource business partner may say:
'I'm a human resource business partner working at Imperial Biotech, a specialist pharmaceutical company. I support a business unit of 250 people on the more strategic people issues that they face, which typically means recruitment and development.
While an operational human resources manager looks after the recruitment of junior staff, I support the directors in recruiting and selecting senior managers. And I provide one-to-one coaching for the directors and senior managers.' – Rob Yeung The New Rules of Networking.
Sounds nice isn't' it?
Now, think of giving this response when attending an old student association meeting with old classmates don't you think this introduction will likely pass the wrong message?
So in telling your audience what you do, you need to have a variety of responses that best suit each situation.
Once you've told the other person what you do, it is the rule of networking that you also ask them what they do too.
The Real Deal: Things to Do When Networking
#1. Be memorable
Difference Between Startup and Small Businesses
Remember, the whole purpose of networking is to present yourself so effectively that they want to see you again and again.
So, giving a dry of yourself without any sense of humour may not really create any great impression about you on the other person.
One way to stay memorable is to tell an interesting short story that will not only catch the attention of the other person but also show him or her that you are indeed good at what you do, learn fast, determined or any other lesson that emphasises your strength.
You may tell a tale of how you almost didn't meet an exorbitant target until you meet a client whom you convinced and was able to open an account with your firm.
Or some stories in that line.
Whatever tale you are telling, remember that the aim is to create a memorable impression of yourself, so don't bore your audience with endless stories devoid breath-taking impression of you.
#2. Look and smell good
Needless to say, there is a need for you to always look your best whenever you are stepping outside of your house, how much more when you are attending a networking event.
12 Things Every Nigerian Student Should Learn Before Graduation
I am not saying that you should go as far as borrowing money just to buy a pair of shoes or suit in order to look good to an event, but you don't have to look like you have just been let out of prison either.
Make sure that whatever you are wearing is well laundered, neat and presentable. Your shoes should be well polished too while your hair should be in good shape.
Imagine you have in traffic for two hours and getting to the event venue you stumble upon one of the people you really love to meet.
You stretch one hand for a shake while using the second to clean your sweaty face as you reek of smoked fish resulting from the exhaust and other passengers sweat.
Now, even if you've got the best 'on the spot speech' and the most appealing smile in the world, you are not likely going to charm the other person into listening to you.
So, your mild perfume or spray and handkerchief are very important items you must always take along to your event, especially if you won't be driving your own vehicle.
#3 Get a jotter and pen
No matter how interesting you find the person and no matter how fantastic the conversation you had, truth is, you will forget the person's details with the passing of time.
Nothing is as off-putting as contacting someone you once met who is a human resource manager and mistaking him for another chief medical officer of a hospital you once met.
How to Become a Social Media Influencer
To avoid making such mistakes, get a small jotter and pen and put down important details about someone you just met.
Their name, place of work, date of the meeting, where you met them, what you discussed, their response etc. are some of the important points you may want to include in your notes.
You will go back to this jotter a few days after the meeting for the first follow up with your network.
#4 Don't go with the crowd
You are attending one of the largest events in your industry and you are surrounded left right and centre by lots of people you feel will amount to great contacts.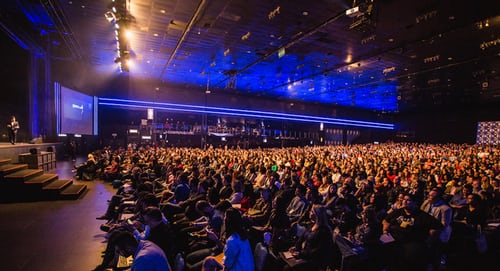 You may be tempted to go jumping from one person to the other, asking for their cards and throwing yours at them.
You may have 12 contact cards after the event but did you have a great conversation with any of them who may be willing to talk to you after the event? I doubt it.
One or two great conversations and their contact cards will suffice. Remember, the reason you are networking is to build enough rapport with the person so that they want to deal with you later and so that you can ask for a favour.
If you do not take your time to convince them the first time, you may not get the desired response next time.
#5. 'I am fine' is banned
15 Things Students can do in Nigeria to Make Money
When asked 'how are you?', chances are the majority of us will casually answer 'fine' or 'I am fine' at best.
But this is a no-no when networking.
When you meet someone who asks how are you, it's a great opportunity to quickly introduce them to what you do without sounding intentional.
So, instead of answering 'I am fine' and closing the opportunity to the open-ended question, you can answer something along the line of:
'I feel very refreshed now that I finally have my book's manuscript ready.
#6 Don't underestimate anyone
You'll be surprised that it's the least expected person in your network that has the contacts that you really need.
Think of a secretary, a personal assistant or even a security official, these are people that you would ordinarily not pay much attention ordinarily.
But they can be powerful at times; having access to the people whose help we really need, so never underestimate anyone.
Don't wait until an annual conference or training that you attend twice a year before networking.
You can almost network everywhere, except probably at a funeral – and some experts would even dare.
Your child's parent teachers association, old student associations, weddings, meetings and other settings are a fantastic opportunity to network and see who has the contact of that investor or who your next big client can be.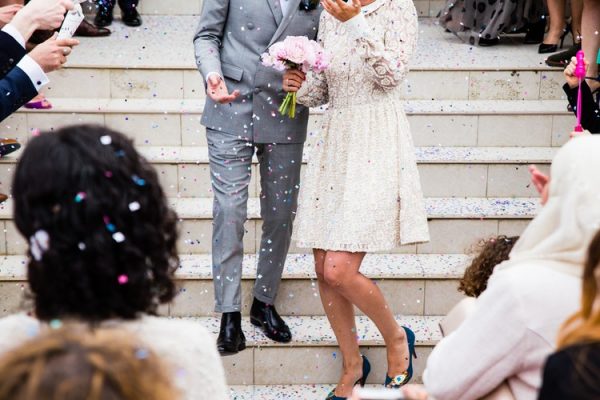 Things to Avoid When Networking
#1 Don't eat and meet
Best Products to Sell Online in Nigeria in 2019
Sometimes, the organizers of an event may go out of their way to provide item 7 at the event. Understandably, such hospitality might be too difficult to resist.
On the other hand, you don't want to risk soiling your well-dry-cleaned tuxedo with jollof rice and forfeit the chance of walking up to people at the event.
So the choice is yours.
But generally, I'll advise that if you must take anything at an event, don't go meeting anyone until after eating and the same goes for drinks too.
#2 Bag it right
When you give people a handshake, you use your right hand, likewise the person whom you are giving a handshake.
So when approaching someone whom you want to network, make your right hand is as free as possible.
If you have a bag, make sure you already place it on your left hand before approaching anyone so as to avoid the awkwardness of having to arrange yourself in front of the person.
#3 Avoid interrogations
Another rule of thumb when networking is that you do not interrogate once the other person has the floor.
Surefire Ways to Raise Funds for Business in Nigeria – 2019 
Learn how to listen when others speak and not interrogate them. It could come off as pride. You wouldn't want to be interrogated when speaking either, will you?
#4 Don't look desperate
Even if you are desperately looking for funds for your business and you are about meeting someone who knows someone who can help, you don't want to show how desperately you need money.
When approaching anyone, please don't come off as desperate. Be relaxed, calm and collected and don't be too pushy.
Go at the same pace as the other person and avoid being too forward by giving your cards if not asked.
One of the rules of networking is that you who are approaching the other person will ask for his contact card. Not that you throw your card at them.
If the other person returns the favour, fine. If not, fine. After all, you already have his contact and you can take it from there.
#5 Drop that final line
To avoid making the person you are networking with feel that you will be just another liability seeking for your selfish advantage, add the last phrase to clear their doubt.
Instead of asking if you can stay in touch, simply ask if there is anything of particular interest to him or her that you can help them keep an eye out for.
With this question, you are making yourself useful and if you make yourself useful enough times, they will feel obligated to return the favour.
Now That You Have the Contact/Business Card
Now that you have the business card and short notes what's next?
Trusted Venture Capital Firms for Businesses in Nigeria
Give yourself some time to rest. Allow the person to cool off and relax for not more than two or three days, then contact them.
Do not call them on the phone until the third time you are contacting them.
By this time, you should be convinced that you have built enough rapport and can have that luxury of dialling their number.
A simple email thanking them for the opportunity to talk to them and how inspiring you find them is a great place to start. You could tell them how much of an influence their words of advice have been on you or something in that line.
It will also not be out of place to ask about a particular project of theirs if they had hinted about it earlier.
You could also wish them the best in a coming event/project or anything they discussed with you earlier.
Whichever line you are using, thank them for the opportunity to meet them, remind them of how amazing they were when you met them the first time – even if you don't think so – not forgetting to add how you look forward to furthering your relationship.
The second time effect
11 Loan Apps to Borrow Money Quick in Nigeria
It's great that you have sent a reminder email to your network after you met them.
But it doesn't end there.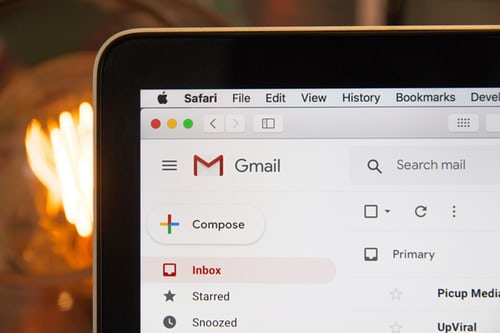 Email them the second time say, maybe a week or two after the first email.
This is the time to share some meaningful and thoughtful information with them.
It could be an update on your project, an opportunity that will interest them, a news item about their organization or anything that will interest them as pass the message that you have their interest at heart or you are truly working on your goals.
Repeat this process again proving to your network that you are value added.
Depending on the rapport you have built, you may decide to give them a call this time. Don't worry, you will not come off as rude or forward.
Meet up time
Once you are very comfortable with the rapport you have built with the other person over the months or in the year, you may want to set up a meeting with them at their convenience.
 3 Most Interesting Articles on Leaving School in Nigeria
Asking them if you could discuss over a drink on a weekend or inviting them to a sport they love would not be a bad idea.
Once they oblige, you have been given a golden opportunity to state what you are up to and how you need their help to hook you up with someone who they know can be of help to you.
Don't bring your request too early on in the meetup, rather, look for an opportunity to take your conversation to that direction.
Be well behaved, coordinated and natural and please, don't over drink. The most important one, take enough money along and insist on footing the bill!
If your first outing turns out to be successful, do it more, say once or twice a year.
After you must have invested and built the relationship to a certain level, your network will want to also see how they can help you achieve your goals and be of help to you too.
The relationship then continues to grow and wax stronger from there.
Now, imagine that you have built such an amazing relationship with 20 people across different industries and different walks of life!
And the list can be expanded on more and more by meeting your networks' networks.
No one can possibly exhaust all about networking in one blog post so there are other aspects that we might not have touched in this blog.
But we will definitely build on this material from time to time and provide answers to some of the Frequently Asked Questions on Networking on our subsequent posts.
Meanwhile, hope you had something to learn from this post.
Feel free to share your knowledge and insight on networking below and we shall be glad to learn from you.
Don't forget to press the share button and share with your networks too.