Six Nigerians have been shortlisted for the Royal Academy of Engineering's 2021 Africa Prize for Engineering Innovation.
The Royal Academy of Engineering has recognized 16 African entrepreneurial innovators shaping the continent. Among the entrepreneurs shortlisted are six creative minds from Nigeria, with community-transforming innovations.
The entrepreneurs will be awarded support to accelerate their businesses and help shape the African continent. Founded by the Royal Academy of Engineering, the Africa Prize for Engineering Innovation is Africa's biggest prize dedicated to engineering innovation.
It features an eight-month period of tailored training and mentoring, after which four finalists will be selected and invited to pitch their improved innovation and business plan to the judges and a live audience.
See Also: BIOGRAPHY OF AHMED ABUBAKAR AUDI
Following this, a winner will be awarded £25,000 along with three runners-up, who will be awarded £10,000 each.
This year, creative innovations such as a low-cost water-powered ventilator, dissolvable bioplastic, and 3D printed prosthetics have been selected to receive crucial commercialization support from the Royal Academy of Engineering.
See Also: Apply for the Women Techsters Fellowship 2021
The Africa Prize for Engineering recognizes highly ambitious and promising African innovators developing scalable engineering solutions to local challenges.
Shortlists are representatives from across nine different countries including Nigeria, Cote d'Ivoire, Senegal, Ethiopia, the Gambia, Cameroon, Ghana, South Africa, and Tanzania.
See Also: Apply for Leventis Foundation Master's Scholarship For Nigerians
The prize was launched in 2014, with the aim of stimulating, celebrating, and rewarding engineering entrepreneurship in Arica. The Africa Prize is generously supported by The Shell Centenary Scholarship Fund and the UK Government's Global Challenges Research Fund.
Know the Nigerian shortlisted innovators and their innovations below:
Innovator: Jacob Azundah,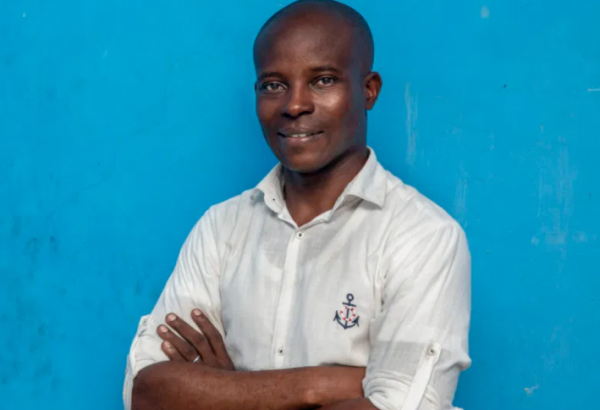 Innovation: Aevhas
Aevhas is a high-efficiency garri processing machine, used to process the tuberous roots of the cassava plant into garri – a powdery flour and diet staple across West Africa. Aevhas sieves and fries more cassava root faster than traditional methods. The technology offers two heating modes – charcoal and wood fire, or gas, depending on the resources of the customer. The Aevhas processing machine can also sieve and fry either simultaneously, or at separate intervals.
Innovator: Elohor Thomas
Innovation: CodeLn
CodeLn is an automated tech recruitment platform that helps companies looking to hire people in the software engineering field.
See Also: Apply for Leventis Foundation Master's Scholarship For Nigerians
It also has an accessible learning tool that allows novices and professional programmers alike to improve their coding skills and special functions for those with additional needs such as visually impaired and neurodiverse coders.
Innovator: Olugbenga Olufemi Olubanjo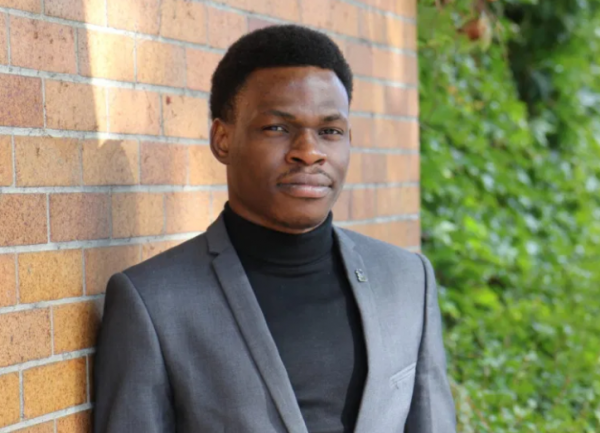 Innovation: Reeddi
Reeddi is an energy system used to provide clean, reliable, and affordable electricity to households and businesses operating in the energy-poor communities of sub-Saharan Africa.
Olugbenga Olubanjo developed the 'always ready' Reeddi capsule system as a result of countless blackouts. Reeddi provides power to communities and businesses without electricity at an affordable price.
Read Also: Elon Musk Named The Richest Person on Planet Earth
Innovator: Taofeek Olalekan
Innovation: RealDrip
RealDrip is a medical device that simplifies essential intravenous therapy, used especially for pregnant women during drip and blood transfusions. Olalekan hopes that RealDrip will not only improve access to infusion procedures but will also free up essential medical professionals who work in ICUs, where infusion pumps are typically used.
Innovator: Yusuf Bilesanmi
Innovation: ShiVent
ShiVent is an affordable, non-electric and non-invasive ventilator for patients with respiratory difficulties, available at a fraction of the cost of mechanical ventilators. Its simplicity enables it to be operated by unspecialized healthcare workers.
Innovator: Faith Adesemowo
Innovation: Social Lender
Social Lender is a digital service that provides immediate access to formal financial services to individuals with little or no previous access. Social Lender partners with financial institutions, micro-insurance companies, and agricultural input companies to offer facilities based on Social Reputation Scores.
See Also: Anzisha Prize Announces Top 20 Very Young African Entrepreneurs
Get updates on opportunities like this and other amazing content, follow us on our social media platforms: Facebook/ Twitter / Instagram /YouTube
Learn more about the Africa Prize 2021 shortlist at raeng.org.uk.