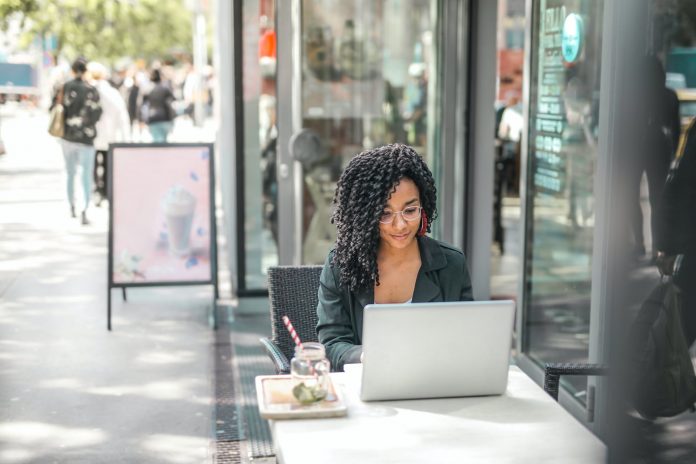 Here is a list of the Lucrative Business Ideas in Nigeria to start in 2021 
Agric business you can start in Nigeria in 2021
Production and sales of hand sanitizers
Real Estate Business
Transportation Business
Sales and installation of solar systems
Delivery services business
Mini importation business
E-Payment Business
Dropshipping Business
Ride-Hailing business
Serviced apartment business
Mobile food business
Yoga studio Business
Anti-aging spa business
Bakery business
Animation expert on Fiverr
Solar installation business
Wine production
YouTuber
Interior decoration business
Wallpaper installation business
Marriage counseling
Consultancy business
Manufacturing as sales of detergents
Makeup business
Perfume oil sales business
Production of hand sanitizers
Shoe production business
Faction design business
Blogging, etc
It's good to know that you are interested in knowing the lucrative businesses you can start in Nigeria in 2021. These 61 lucrative businesses in 2021 are not just profitable, they are quite pocket-friendly to start.
Starting a small business in Nigeria is one of the ways to escape the abject poverty and unemployment that has become the bane of young Nigerians over the years.
31 Ways To Make Money Online In Nigeria 2021
Left with no other options, millions of Nigerians have ventured into one business or the other in the past years.
The good thing about starting a business in Nigeria is that with the right amount of effort, some calculated investments, and discipline, a business is likely to succeed in Nigeria.
According to recent research, it is estimated that by the year 2050, Nigeria's population will be 400 million. Can you beat that!
Now, with this surge in population, small businesses will continue to thrive in Nigeria and provide a livelihood for millions of Nigerians.
So, this is the right time you should start your business already.
Before I get into the list of lucrative businesses in 2021, let me assure you that you can succeed. Don't be afraid to venture into a business. Before you start, learn why businesses fail in Nigeria and how to avoid failure.
Have the right entrepreneur mindset, and be determined to build a lucrative and profitable business.
Now, let me share with you some of the best business ideas for you this year.
Lucrative Business Ideas in Nigeria to start n 2021
AGRIC BUSINESS
With the Coronavirus saga, it became clear to Nigerians how important Agriculture and food are to the nation.
During the lockdowns, only essential food item sellers and related products and services were allowed to continue their trades.
Soon enough, it became clear to all that food is the single most important need of man.
And since then, some businesses have pivoted into agriculture or food business considering people's needs.
Agriculture is very lucrative in Nigeria today.
Government and international agencies continue to support farmers and agric tech startups that ensure food production and distribution in Nigeria.
This is the best time for a farmer ever. And you don't necessarily have to be on the farm to be a farmer these days.
You may outsource your farmers while you own your land or visa or you could even be an investor in farming.
The choice is yours.
Busineses to start with 100k in Nigeria 
PRODUCTION, DISTRIBUTION, AND SALES OF HAND SANITIZERS
With the unfortunate incidence of the Coronavirus that has claimed the lives of millions in the world, Nigerians are not likely to forget their hand sanitizing habit in a hurry.
As you may imagine, the sales of hand sanitizers will continue to grow in 2021 and beyond. Hands sanitizers production and sales are some of the lucrative and profitable businesses you can do in Nigeria right today.
And guess what, you need only a little capital to start it.
21 Ways To Make  Money As A Teenager In Nigeria
Interestingly, with as small as N50, you can start the business on a small scale.
All you need to start your hand sanitizer business are Ethanol, Hydrogen peroxide, Glycerol, Sterile distilled, or boiled cold water, all in stipulated quantities.
Some other simple logistics are also involved but none will exceed 100k.  Here is a simple video on how to make Hand sanitizers following the WHO guidelines.

REAL ESTATE
If there was ever a time when real estate was a very lucrative business, it is now.
People are now more aware of the need to invest in real estate more than ever.
As you may have noticed, the influx of fintech savings, lending platforms, and real estate companies targeted at low to middle-income earners has made the real estate industry a boom.
And no, you don't need lots of money to start a real estate business. All you need is a real estate company you can work for and that one first customer.
TRANSPORTATION BUSINESS
According to recent research,  a total of about 64 vehicles are available per 1000 Nigerians. Compared to Libya's 483 and Brazil's 350, this is a far cry.
The positive side of this is that there is a huge opportunity in the transport industry in Nigeria.
In Lagos for example, many people find it difficult to commute because of the incessant banning of bikes and tricycles – their easiest and most accessible means of transportation.
Talking about the different aspects of a transport business that are lucrative for you, they are:
Transport networking services: This is a transport service where companies connect riders to drivers via apps or websites. The likes of Uber, Taxify, and other vehicle hailing services are good examples.
Higher purchase services: Higher purchase is a transport business where you buy a vehicle and then give it out to a driver for a return of a higher price than you bought it for in a specified period of time. This is a very profitable one if you can save the capital.
Vehicle hiring services: Vehicle hire is a transport business where a businessman can afford to purchase a vehicle – be it a Tricycle, Taxi, or Buses and gives it to other people for hire, and he receives his daily or weekly returns depending on the binding agreement.
Any of these transportation business ideas is very lucrative.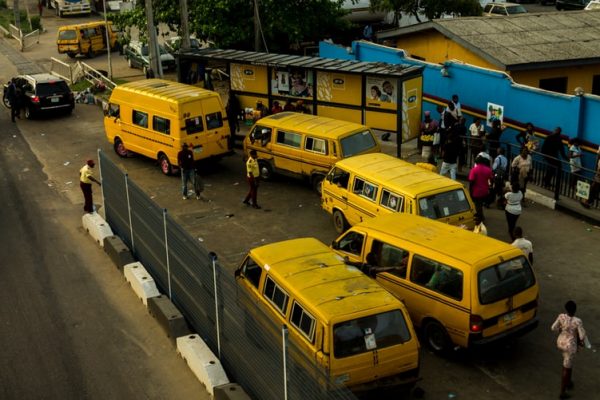 If you do not have money to buy a vehicle now, you could look into joining the Uber bandwagon till you can save some money of your own and invest in the transport business big time.
Some of the wealthy Nigerians in the country made their money from investing in the transport business.
SALES AND INSTALLATION OF SOLAR SYSTEM
One of the determining factors of a business that will be successful is that it fills a real need or solves a real problem.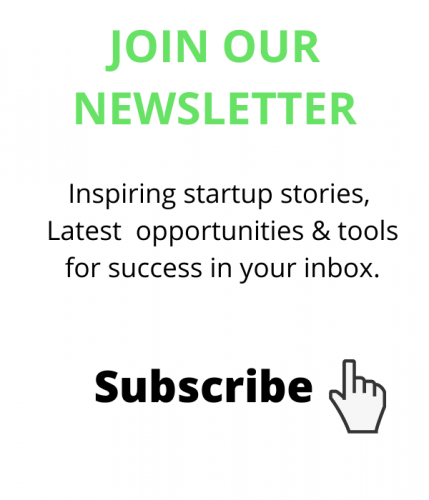 Undoubtedly, one of the most painful problems of Nigerians is that of lack of epileptic and inadequate supply of electricity.
Because the supply of electricity is tied to productivity, Nigerians are constantly on the lookout for a better option.
With the constant hike in fuel prices, generating plants are fast becoming a less preferable alternative.
You must have noticed that lots of homes in Nigeria prefer to use solar systems, especially among the middle to high income earning Nigerians.
That's why I am listing sales and installation of solar systems as one of the most lucrative businesses to start in Nigeria in 2021.
Many Nigerians now aspire to use solar home systems, solar business is a hot business idea in Nigeria that is largely untapped.
With the right manpower and capital, solar system sales and installation is one business I can recommend in 2021.
DELIVERY SERVICES
The delivery services business is another lucrative Business Ideas in Nigeria to start in 2021.
It's no longer news that online shoppers are on the increase worldwide. Nigeria is not an exception.
How to Start Mini Importation Business from China to Nigeria
According to recent research on e-commerce size in Nigeria, 65% of internet users shop online in Nigeria. 24% of internet users are expected to shop online in the nearest future. While 89% of internet users are potential online shopper.
What does this signify?
Since online shoppers will increase in years to come, e-commerce companies would need to work with delivery companies who can get good safely delivered to customers at the right time.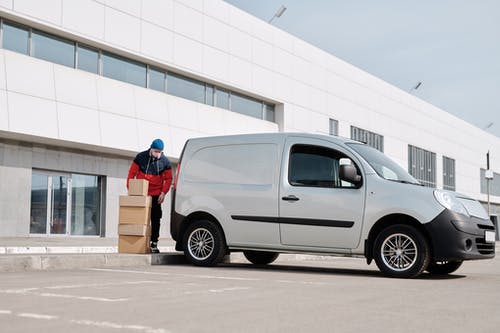 Apart from that, many small business owners who leverage social media to sell their products need small delivery companies to help get customers' goods delivered at their doorsteps.
These delivery companies are more niche-based than courier services which in most cases delivers anything and are large companies.
MINI IMPORTATION: 
Another business that is one of the lucrative businesses to start in Nigeria with little capital in 2021.
From what I have read and heard, mini importation to Nigeria is a hot business idea in Nigeria right now.
Lots of people are trooping into the business line – Nigerians no dey carry last. Lol.
Some of my colleagues started mini importation not too long ago and they are giving me interesting feedback so far.
The good thing about this business is that you can make a lot of money off it, it is highly profitable and lots of Nigerians would key into imported good that is guaranteed.
And yes, you don't need a lot of money to start mini importation, that's what the name – mini-importation – implies. This guide on How to Start Mini Importation Business in Nigeria will help you to kick start a successful mini importation business.
E-PAYMENTS/POS BUSINESS (AGENT BANKING)
This is one of the 61 lucrative businesses in Nigeria with little capital in 2021.
No matter where you leave in Nigeria, accessing the banks is always an issue sometimes.
Agent bankers live in the neighborhood. They provide basic banking services like withdrawal and deposit to customers in the streets who would rather not want to use the banks.
The business is highly profitable. With a withdrawal or deposit of N5,000K, you take a cut of about N150 – N200. With up to N10,000K withdrawal or deposit, you get more than N200.
Apps to borrow money in Nigeria without collateral
Now, imagine doing 30-50 transactions daily. Amazing!
If you live in an obscure area where access to banks is a problem, this business will really work for you.  And, if you want to start this business, this is the right time before it gets too saturated.
And yes, you can start this business with little capital.
  DROPSHIPPING
No, dropshipping is not the new buzzword in business; it's actually a business model that's very lucrative for the up and mobile business-minded Nigerians.
Truth is, you can start this business with zero or no capital!
Dropshipping is a type of business model which enables a business owner to operate without maintaining inventory, owning a warehouse to store their products, or even having to ship their products to their customers themselves.
The retailer (you) partners with a drop shipper who manufactures or warehouses products, packages the products, and ships them directly to the retailer's customer, on the retailer's behalf.
The retailer and buyer do not get to see, neither does the retailer needs to have a shop to store any products or goods before making sales.
To start dropshipping, all you need is an online store which could be a website, an Instagram or Facebook account, or other platforms where you display and advertise goods for potential buyers to see and make orders.
You also need to work with a manufacturer or warehouse owner from where products will be sold from.
Lucrative Business Ideas in Nigeria to start n 2021
10. CO-WORKING SPACES
This is an easy way to make money in this start-up era of ours. How does it work? Very simple:
10 Keys to Real Success in Life
If you have an office space that is big enough, you can simply share it with fellow start-up owners who need such spaces but cannot afford to rent an entire office space or pay an entire 2-year rent.
Startups who rent co-working spaces get the spaces at a fringe of their rent budget and also enjoy the flexibility that comes with it.
Such flexibility includes a pay-as-you-go package which means you pay for your rent daily or weekly when you use a co-working space.
You need a neat, presentable space for this business. Co-working spaces with free internet facilities and other perks are more attractive to start-ups looking for space.
11. SERVICES APARTMENTS BUSINESS
If you know Brain Chesky's Airbnb then you will have an idea of how a short-stay apartment works.
Similar to a hotel, a short say apartment is an apartment that is fully furnished for a short-term or long-term stay.
The apartment also provides hotel-like amenities such as room service, housekeeping, a fitness centre, a laundry room, and a rec room.
What makes them different from hotels is that serviced apartments are like personal homes.
Most of them are equipped with full kitchens, Wi-Fi, and in-apartment washers and dryers, and other facilities in a home.
Because they are more homely than hotels, they come at more expensive prices, and here is when the business sense comes in.
13 Long Flight Survival Tips Essential for All Flyers
If you have a good apartment especially one located in Lagos, you may consider turning it into a suitable serviced apartment; list it on Airbnb or other platforms like Homeaway or Booking.com and start making cool bucks!
12. MOBILE FOOD VENDOR – 
Food is the most important need of man. The food business is therefore almost always a profitable business especially when the business model is well taught out.
There is a food business that is fast gaining acceptance now, even though it's not new. It's a mobile food vendor.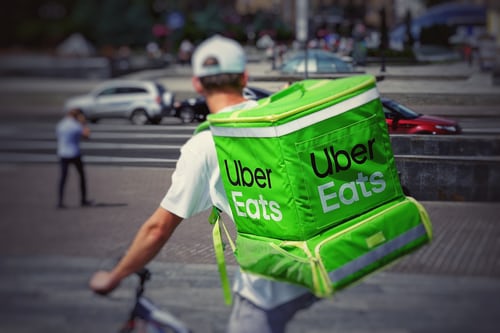 How it works is that instead of renting a space, a food business sells food in a mobile kiosk in a particular location. The kiosk can only allow for taking away services, no sit, and eat offer.
The good thing about this business is that you don't have to pay any rent. You may need may only need local government approval for your space.
Once you get a fancy kiosk, no other serious expenditures.
Mobile food vendor businesses definitely one of the businesses you can start with little capital and it's profitable too.
13. START A YOGA STUDIO
Yoga is fast gaining acceptance in Nigeria now, why not cash out on the new trend? Yoga is a group of physical, mental, and spiritual practices or disciplines that originated in ancient India.
6 Questions Successful People ask themselves 
Lots of fitness enthusiasts see yoga as a good form of exercise for the mind. But there are a few yoga studios for now, even as the need for such is on the increase.
That's where the advantage lies; there are a huge market and less competition so far.
If you love yoga and fitness and you are looking at a profitable business to do in 2021, why not start a yoga studio?
ANTI-AGING SPA
If there is anything you can do to make you look younger and it's within your reach to do it, will you be willing to do it? If you answered yes, then certainly many people will also answer yes.
This is definitely one of the lucrative businesses to start in Nigeria with little capital in 2021.
So if you are in the beauty business line, why don't you open an anti-aging spa?
You definitely want to choose your location right. Such a business may not thrive in an area like Agege where people are preoccupied with finding their daily food.
But a place Ikeja on the mainland, Magodo, and many areas on the Lagos Island will just be suitable.
15. SKINCARE LINE
One lucrative business idea in Nigeria to start in 2021 s to start your own skincare line.
There is this 'organic things' movement among blacks home and abroad recently that is gaining much momentum. Nigerians are not left out!
Attaining glowing smooth skin is no longer the reserve of rich celebrities who can afford to spend money on expensive imported creams.
Even with a minimum budget, any beauty-conscious Nigerian can buy custom-made organic skin products and attain glowing skin.
There is a high demand for organic skins products and other organic products now; you should make your money from the trend before it cools off.
Profitable  Businesses to Start in Nigeria with little capital in 2021
16.BAKERY BUSINESS
This is a business I will personally recommend for anyone who is looking for a lucrative business to start in Nigeria with little capital 2021.
About 10million loaves of bread are consumed every day in Lagos Nigeria alone. Now imagine how many loaves are consumed in the whole of the nation daily.
This is not surprising. Bread is one of the most common staple food in Nigeria next to rice and cassava flakes.
If you are considering going into any business in Nigeria, starting a bakery is your best bet. It is one of the most profitable businesses one can do in Nigeria with minimal capital.
You can make as much as N2million weekly by selling just 50,000 loaves of bread.
Wealthresults guide on How To Start A Bread Bakery Business In Nigeria is all you need a start to start your own bakery business.
17. ANIMATION EXPERT ON FIVERR
Have you heard of Fiverr? Okay, I'll help you out. Fiverr is the world's largest marketplace for digital services.
People looking for digital services such as graphic designs, Infographics, content writing, WordPress designers, programmers, keyword research, video animators, etc. visit the website – Fiverr – to find providers of such services for an affordable price.
So if you have any of these digital skills or more, why not get on Fiverr and start offering your skills in exchange for some cool cash?
As I said, there are many digital skills that you can sell for people looking for them on Fiverr but some of the most sought-after services are animation i.e whiteboard animation creator, speed drawing, etc.
If you have animation skills, please jump on this opportunity A.S.A.P! You will be on your way to making hundreds of dollars even on your first jobs.
Making money on Fiverr is one of the crazy ways to make money digitally in 2021. This is one of my best lucrative business ideas in Nigeria to start in 2021
Lucrative Business Ideas in Nigeria to start in 2021 
18. SOLAR ENERGY SALES AND INSTALLATION
As of the latest statistics, electricity production in Nigeria reached 8,441 GWh. Compared with Russia's 1,110,800 GWh or United Nations 4,460,800 GWh, Nigeria is a far cry!
With the epileptic supply of electricity around the country, it's a no-brainer that any alternative to electrical energy supply will flourish, especially if it is affordable.
Little wonder solar energy production, sales, and installation is a profitable business idea in Nigeria.
11 Common Causes of Business Failure in Nigeria
I believe this line of business is largely untapped going by the population of energy needing Nigerians. If well structured, you can profit from solar energy sales and the installation line of business.
That why I believe solar business is a lucrative business to start in Nigeria with little capital in 2021.
Lucrative Business Ideas in Nigeria to start in 2021 
19 . WINE PRODUCTION/ DISTRIBUTION
How about you start your own wine brand?
All you need is a trusted connection with any wine-producing company located in any of the wine-producing countries in the world like China, Chile, Italy, Spain, or others.
Then you will need to strike a deal with the company whereby they produce wine using your own customized wine brand name – make sure to register this name with the necessary body.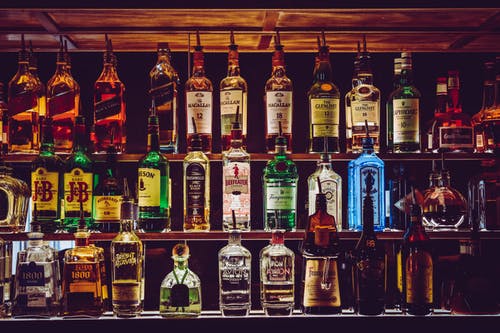 You get imported to Nigeria and become the distributor here in Nigeria. You can expect your profit margin to be gross as you are also the producer of your wine brand.
Population and the number of wine lovers in Nigeria are some of the pointers to the fact that it will be a profitable business.
Upon further research, you should be able to get the numbers and ascertain how huge the market is or otherwise.
Alcoholic wine will likely fly more than non-alcoholic – Nigerians love alcohol.
21 BECOME A YOUTUBER
Businesses like running a YouTube channel are classified under online businesses.
It's a very lucrative online business and thus qualifies to be on this list of profitable businesses in 2021.
If you are frequent on YouTube you may have some favourite channels by now.
What makes them your favourite YouTube channels? Content, of course, you love their content.
From comedy skits to business tips, celebrity gist to Big Brother Naija updates, and relationship advice, the list of YouTube content types is endless.
YouTubers make money through adverts from companies like Google and others paid for company adverts.
The proceeds from your YouTube channels can be huge depending on the number of your subscribers and the consistency of your videos.
21 INTERIOR DECORATION
Interior décor is a lucrative business in Nigeria for anyone looking to start a business, and it cost little or no money to start.
The major challenge lies in you identifying and finding your customer base. If you can overcome that challenge, you are on your way to making lots of bucks for the business.
You may even decide to add sales of items such as centre rugs, cotton, beddings, and others like it.
You only need one or two customers in the beginning. Once you have those, they can refer you to others.
In fact, as an incentive, you may promise them a certain percentage if they bring business for you. Now, that's some free business tips for you. Okrrrrrr!
22. WALLPAPER SALES AND INSTALLATION
Wallpaper is a preferred technology by many Nigerians – who can afford it – when it comes to beautifying the house. This is another business that is one of the lucrative businesses to start in Nigeria with little capital in 2021.
Durability and varieties of patterns and designs are some of the advantages of overpainting and other technologies.
You can capitalize on this trend and get a solid business for yourself.
If you want to profit more from the wallpaper business, you may want to have your own wallpaper brand.
All you need do is to work with people who manufacture wallpaper in counties like China, let them produce designs in your brand name and then you will import it to Nigeria and be the distributor.
For the fact that you are directly importing by yourself and serving as both the distributor, you are able to get more profit margins.
Retail and installation are also avenues to make money from wallpaper, you want to explore all of these if you don't have money to become a distributor.
23. MARRIAGE COUNSELLING
Another lucrative business to start in Nigeria with little capital in 2021 is marriage counseling.
With the increasing divorce rate globally, Nigeria has its fair – or call it unfair – share of the divorce rate.
Sad to say, many of the very extravagant weddings where there is the showy display of wealth and affluent end up in comatose prematurely.
Such wedding ceremonies are common in Nigeria and from what the news we hear, most of these weddings don't last a minute.
Even sadder is fact that weddings of everyday people who aren't celebrities hardly last these days.
It's a no-brainer then that couples need the services of professional marriage counsellors more than ever before.
This service business has great potential here in Nigeria. People love to get married; they love to be in their marriages.
Many will be willing to pay for the services of a marriage counselor if that will guarantee the longevity of their marriage.
Please note that if you do not have the professionalism and experience it takes to run this service business, you are better off not starting it.
24. CONSULTANCY BUSINESS
If you have professional knowledge in any services like marketing, sales, career, social media, etiquette, just mention it, why not start offering your services in exchange for some money now?
A consultant is a person who is an expert in a particular field who gives professional advice to individuals and businesses in their area of expertise.
If you have a well-developed network and you are self-motivated, consultancy might just be your thing, and trust me; you can charge anything you want to charge clients as long as you are sure giving value even beyond expectation.
These 9 Steps to Becoming a Consultant is all you need a kick start a career in consultancy.
25. MANUFACTURING AND SALES OF DETERGENTS
Capitalize on the economic situation in the country to create affordable detergent products.
Detergents are some of the most useful products in every home, rich or poor. But most of the known brands producing these items sell them at a price that many households in Nigeria cannot easily afford.
If you can make the required sacrifice to learn the skill, you could start making your own detergent.
To start with, you can sell to your immediate network; your family, friends, church members, and colleagues.
With the right business mind, experience, and knowledge, you could expand your business and grow to become a brand that will be reckoned with.
Lucrative Business Ideas in Nigeria to start in 2021
26.  MAKEUP BUSINESS 
I have a few friends operating in this business line and trust me, they are living the life!
You may be of the opinion that this business is overhyped and already saturated, but the gospel truth is that there is a large and huge market beauty business in Nigeria.
I have a friend who started her makeup business about 8 months ago, initially, the business was slow and discouraging but by the third month, more customers started coming into her studio to check her skills up.
Online Businesses that pay daily in Nigeria
Trust me, this is one of the best lucrative business ideas in Nigeria to start in 2021.
Because she is extremely good at what she does, most of them would come back bringing even their friends and family members to have a life-changing beautifying experience. And that was it!
Today, she has about 10 girls learning with her with each paying nothing less than N100K each.
I can tell you for free that the makeup business is legit one of the most profitable low capital businesses you can ever do in Nigeria.
My friend has also introduced sales of demanded makeup items and some other fashion items like perfumes into her business line. Way to go!
LUCRATIVE BUSINESSES TO START NIGERIA WITH LITTLE CAPITAL 2021
27. SHOE MANUFACTURING
Made in Nigeria products seem to be gaining increasing acceptance and patronage from Nigerians home and abroad about now.
One of the indigenous industries that people seem to patronise more apart from our music is Nigerian fashion including Nigerian fashion design brands and more recently, indigenous shoe line brands.
As a result of this development, lots of Nigerian youths have learned the skill of shoemaking and a few are becoming successful shoe companies already.
But is it too late to jump on this trend? NO
With the right skill, marketing, and most importantly business strategy, you can start your own shoe line today and the rest may just be one good history.
But first of all, you may need to do is invest in acquiring the knowledge.
28. FASHION DESIGNING
Just like the makeup business, fashion design too seems to be over-saturated. It is as though there is a tailor in every corner of every street.
In fact, there is always a clash of interest in deciding which tailor to give your clothes since there are too many family members friends and colleagues who claim to be fashion designers. Lol.
For these reasons, you may not be excited about going into fashion design. Well, your concerns are justified. There are many tailors around.
But the truth is, there are only a few fashion designers. Besides, most of those who are in the business now may close up soon for lack of accurate knowledge and creativity.
If you love fashion designing, you have the skill – I mean professional training – and you have a fair knowledge of how to have a customer base, then you should consider fashion designing still.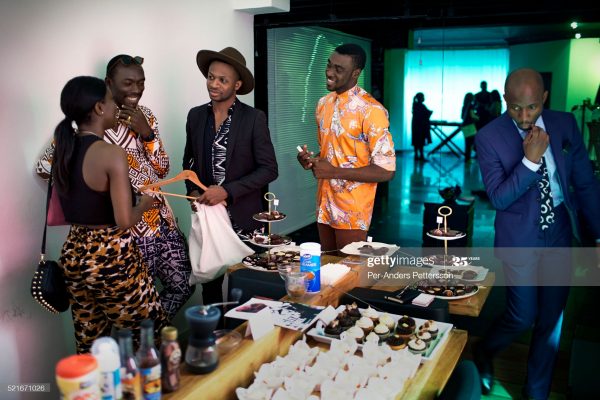 One thing though is that it may take time before people get to know how unique your brand is and until then, you may not be able to charge as much as you would desire.
But once your brand name is out there, voila!
29. BLOGGING 
Of course, there is no way this list will be complete without including blogging as one of the best business ideas for 2021.
I have been blogging long enough to know how profitable blogging is in Nigeria. Yes, blogging is a business you can run full-time and pay your bills with. More than that, you can live your dream life solely on blogging.
True as the above statement is, there are ways to go about blogging if you don't just want to pursue it as a passion.
First of all, have a niche. There are different blog niches. You may want to choose from these 101 Best Blog Niches some of the most profitable blog niches that you think you have an interest in.
30. CAR WASH
Lagos state alone plays host to over 5 million cars and 200,000 commercial vehicles in Nigeria.
In 2017, Lagos State recorded an average of 227 vehicles per kilometre of the road on a daily basis.
These statistics indicate that there are enough vehicles in Nigeria a business like a car wash is surely a lucrative one.
Lagos is a very busy city where people are always in a hurry. Lots of workers who are mobile hardly enough rest time talk less of having time to wash their cars.
It's a no-brainer that a car wash is a good business in Lagos especially if you get a good location and water supply.
By good location, I mean an open area that is not too far from residential areas.
If you live outside of Lagos, you may want to get a space where there is traffic of vehicles and people who can subscribe to your services.
While customers wait in turn for their vehicles to get cleaned, another business by the side may be a small joint where customers get to drink beer and asun while they wait for the services.
Other businesses you can start in 2021 in Nigeria are:
31 custom clothing
Custom clothing is another business idea in Nigeria for 2021. Customizing clothes cannot go out of fashion anytime soon in Nigeria. Be it for special occasions for staff of a company or other uses, customized clothing is a very good business idea in Nigeria this year.
And who says you cannot add other printing services to customized clothing business too?
32 Event MC
If you have the skills and natural talent to become an event MC, why not this as a business this year. Every day, hundreds of events take place in Nigeria small or big. This makes event MC one of the lucrative business ideas in Nigeria to start in 2021
These events are hosted by MCs who charge the organizers some amount of money for their services.
No matter how small an event is, there must be an anchor and this is what makes this business a good one. Please note that you do not need to be a comedian to start MCing.
33. Professional photographer
Photography has never been as lucrative as it is today. As a result of the proliferation of social media, individuals and brands want to be well represented on social media platforms through the image they showcase.
No longer do people post ugly-looking unprofessional images on social media. Everyone wants to make a statement with their images and tell a story that portrays what they stand for.
As a result of these, photographers are in hot demand today than ever before. If you do not have this skill, you may want to take some time to learn it. Trust me, it will be worth the effort.
34. Fitness instructor
Everyone is now aware of the need not just to feed well but to be fit and have a balanced mix of exercise, good eating habits, and enough rest. For this reason, fitness instructors are in high demand today, especially those that know their onions.
35. Barbing salon
You can still cash out from running a salon in Nigeria today. It all depends on your location, how you set yourself apart and how you are able to attract customers. Your skill or those of your employees (barbers) also matter, in fact, that's the most important.
If you have a most beautiful barbing salon and your guys cannot give people good haircuts, words would soon be out that you guys are not good, and trust me, that may mark the gradual death of your most beautiful barbing salon if care is not taken.
Lucrative Businesses Ideas in Nigeria to start in 2021 
36. Cake business
38. Poultry farming
Ebook Publishing

Social media influencing

Amazon Kindle Publishing

Web development

App development

SEO specialist

Email Marketing Consultant

Social Media Management

Games development
47. Podcast production
48. Digital marketing agency
49. Shoe line
50. Sales of Hair weaves/ wigs
51. Uber Driver
52. Become a GOTV Agent
53. Waste Management business
54. Confectionery business
55. Event management
56. Healthy fast-food restaurants
57. Mobile phone and accessories sales
58. Car dealer
59. Daycare/ Crèche
60. Cooking gas sales
61. Home tutor
62 . YouTube Channel
63. Plumbing
64. Gym Business
65. Bakery Business
66. Pizza/shawarma Business
67. Cupcake/cake business
Here are some other frequently asked questions about starting a business in Nigeria in 2021
What is the best business to start in 2021?
Some of the best business to start in 2021 are Agric business, Production and sales of hand sanitizers, Real Estate Business, Transportation Business, Sales and installation of solar systems, Delivery services business, Mini importation business, E-Payment Business, Dropshipping Business, Ride-Hailing business, and many other businesses.
Is 2021 a good year to start a business?
2021 is indeed a good year to start a business. For one thing, the pandemic is gradually seeing lower numbers daily. This means that people will gradually resume their normal activities and the purchasing power will increase gradually as people get new jobs or return to their former jobs.
What is the most profitable business to start in 2021?
Some of the most profitable business to start in 2021 are real estate, solar installation business, Wine production, Interior decoration business, Wallpaper installation business, pharmaceutical centre, E-Banking business, delivery services business, ride-hailing business, serviced apartment, Poultry farming, Digital marketing, sales of hair extension, weaves and wigs, etc.
Rounding up
As always, if there is anything I left I didn't touch on in this post, feel free to let me know in the comment session.
Also, let me know if there is anything you want me to talk about in the blog or our YouTube channel.
Follow us on Twitter and Instagram. Subscribe to our YouTube channel  and don't miss out on our awesome content there
CHEERS!
Want to make money on campus?