Lucrative business a student can do in Nigeria
Hey there,
Today, we'll be looking for business lucrative business a student can do in nigeria you can explore as a student here in Nigeria right now?
Starting a business in school can help you begin an entrepreneurial journey that would yield much fruit later on.
What's more, it can help you become financially independent earlier enough.
I will show you 53 low-capital businesses you can start in school right from the comfort of your hostel in this post.
Before we jump into our list, here is how you can come up with a business idea.
How to come up with a good business idea as a student
To come up with a business idea that would not only be profitable but something you can focus on in the future, you need to ask yourself these seven questions.
Then, do these five things before eventually starting a business as a student.
Make some research i.e., send out questionnaires to see if peeps are really in need/want of the product or services you want to provide?
Find out if they are willing to pay for your services and what they are willing to pay
Find out if other people already are in the space and our to do it better
What time would you a lot for your business while in school? Etc.
Once you've checked all these points, you may just be ready to start a business in school.
53 Lucrative business a student can do in Nigeria
Online businesses for students in Nigeria
Sell on creative market places
Got some creative juice flowing in you?
Then get yourself over to the likes of Fiverr, Upwork, and Gumroad A.S.A.P! It's one of the lucrative businesses a student can do on this list.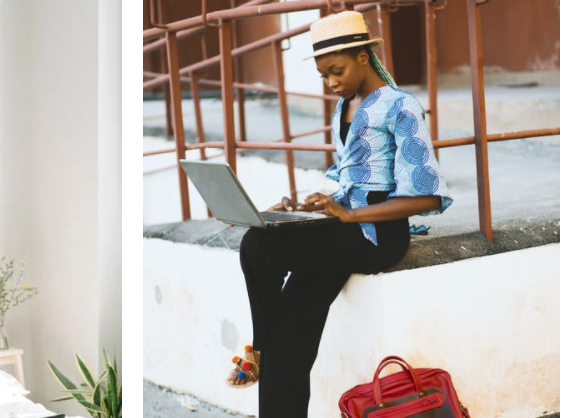 These sites are the perfect place to cash in on your talents, whether that be graphic design, animation skills, video editing, composing music, or even developing recipes.
Sell clothes on Depop
Do you want extra money in your pocket and more space in your closet?
Sellingmitems on Depop is another amazing lucrative business idea if you want to make side earnings as student.
It's hard to think of a downside to selling your old clothes online, and sites like Depop make it all so easy.
Set up your website
It couldn't be easier to set up your own website, and the best part is that it can be about anything you like – niche (that is legitimate, of course).
Just choose a focus you're passionate about, get blogging and then start earning. To set you on your way, we've identified some ways to make money blogging and be on your way to becoming an online millionaire.
Start dropshipping
You love to sell items like clothing, footwear, etc. and you've got no money? Start dropshiping.
Dropshipping is a form of retail business wherein the seller accepts customer orders but does not keep goods sold in stock.
All you need is a social media account or a WhatsApp status to display images of goods gotten from your supplier.
Once there is an order through your effort, you send it to the manufacturer/distributor or wholesaler who then fulfills the order.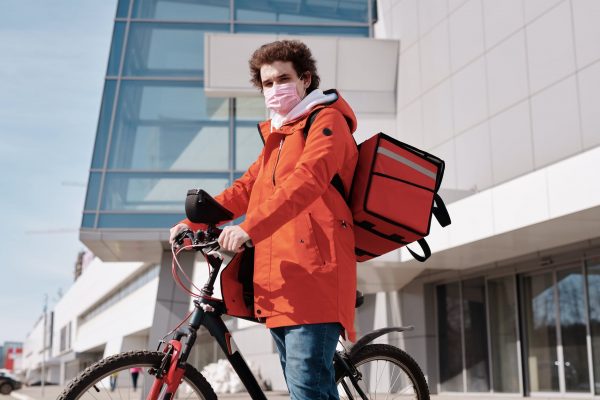 You may get the goods and send them to your customer directly through the delivery service or the supplier may send them to the customer.
Sell arts and crafts on Etsy
Market places like Etsy allow you to sell vintage items and get paid.
You've got vintage fashion items of at least 20 years old like jewelry, bags, clothing, home décor and furniture, toys, art, as well as craft supplies and tools? Then head over to Etsy and sell it for a good amount of money.
Yeah, you probably weren't born 20 years ago but your mum definitely was, or at least your grandma.
Sell on Shopify
You can also make money online by selling on Shopify. This guide will help learn how to start and leverage Shopify as a way to earn online.
This one of the best businesses for students in Nigeria considering the fact that you need little or no money to start it and it's highly profitable.
Make money from social media
This is a very lucrative business a student can do in Nigeria right now.
Whether you're big on Facebook, Twitter, Instagram, Youtube, or whatever else, you can make money (and get freebies) by advertising products for brands.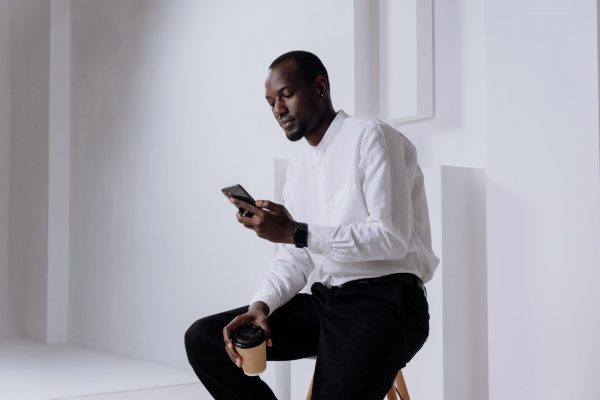 You'll probably have more luck with companies that are relevant to your brand (so if you're a fashion blogger, you may be better off approaching clothing brands), but it's not uncommon for influencers to promote all kinds of products
Sell Stock photos
If you love to take pictures or recording footage, then you can start making money as a student off pictures.
There are tons of sites that allow you to upload your stock photos and footage. These sites have huge user bases, and when someone licenses your photo, you get paid.
Some of the biggest stock photography websites include Shutterstock and iStockPhoto.
Start an accommodation review website
It would be such a relief for students to find a review site for accommodation in the area.
You could take things to the next level by creating a section where house-owners can list available spaces for rent and the prices so students can find accommodation on your website. A.M.A.Z.I.N.G ideas!
Lucrative business a student can do in Nigeria
Start a Paid Private Facebook Group
If you have content that your fellow students will love. You start a private Facebook group and gradually once you've got the audience, make it a paid private Facebook Group and make some money from it.
You really have to give some sort of great value for people to pay to join your group though.
Start a campus e-newsletter
You love to write and you are interested in providing information for a larger campus audience? Why not start a campus e-newsletter. E-newsletter because you need to save cost and who reads prints that much these days?
To make some money, you can sell advertising space to local businesses, organise exclusive deals and discounts to offer readers, or even run some competitions.
Start your own podcast
Podcasts and YouTube are gaining popularity by the day? Know of any successful podcaster who is a student on your campus? You could be that one.
Choose a niche that interests you and research around what you could talk about to educate, inspire and inform fellow students.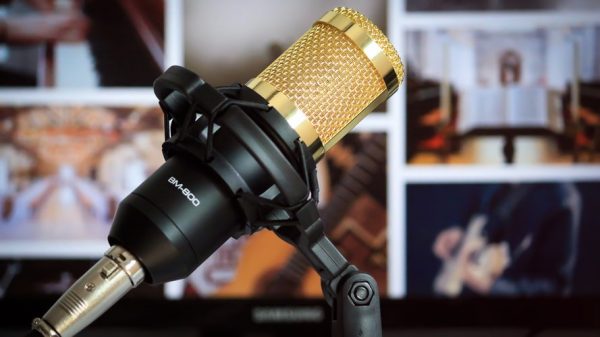 Plus, podcast production is very cost-effective for a student and easy. You can share your podcast series using your social media platforms.
Ways to make money from podcasts in Nigeria
Build a motivational App
How many Apps do you have on your phone? Am sure you lost count. Now, did you know that when you download an App, you are making money for the App owner?
Although this online business is highly skill-based, it's a very good way to make lots of money while you sleep daily.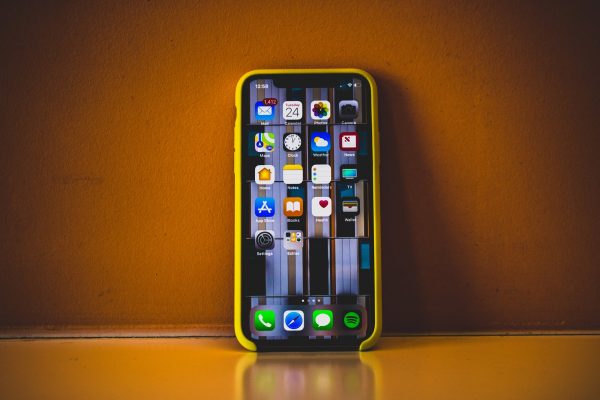 Obviously one of the best businesses for students in Nigeria.
Ok. So, you are not a programmer and you can't code to save your life. But you may have a friend who can or better still contract it out to someone who is willing to work and in place of his fee, you may offer him a share in the business.
Best loan Apps for students in Nigeria
Start tutoring online
Have a skill or knowledge you could teach online via Zoom, Skype or even WhatsApp groups? What's stopping you?
Start monetizing your skills now, nothing is impossible.
Start a YouTube
Whether it's the ads that YouTube places on your videos or the opportunities for sponsored content that come with having a successful channel, there's some serious money to be made here.
And you don't have to reach the levels of top bloggers to earn money from YouTube videos – just pick a topic that interests you (games, comedy, music, fashion, or any niche) and put together simple guides or reviews.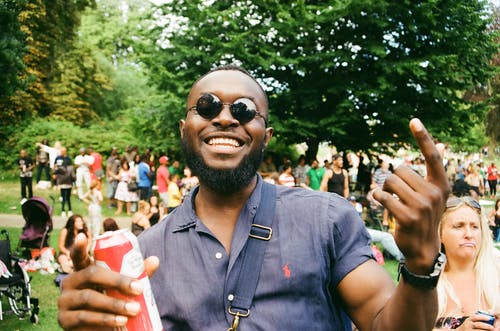 As long as you're offering something different, there's no reason for you not to do well. By the way, have seen my YouTube channel?.
Lucrative business a student can do in Nigeria.
Buy and sell popular graphics and icons
Assuming you don't have the skills to design graphic icons by yourself (if you do, this one is pure profit for you), pay a flat rate to a freelance graphic designer on Fiverr to create popular web graphics or icons.
Then head to a marketplace, like GraphicRiver, and sell them for a recurring income. You may need to sell a few copies before you break even, but once you do, it's all profit from there on out.
Become a freelancer
With skills like content writing, copywriting, webs designing, animation, etc. you can become a freelancer and get gigs from time to time making money.
Being a freelancer as the name implies means you are not tied to any particular company or anyone, you can work for anyone any day, any time, and on your own terms.
Master SEO and get jobs with it
SEO means search engine optimization. If you learn this skill, it means you can help brands get visibility on their websites and get seen when people search on search engines like Google.
You may be required to learn this skill before you can start making money from it. But it's not so technical and there are so many free materials online that you can learn from.
How to make money as an SEO expert
Set up a Zoom Langauge course
Are you bilingual? If so, whether you realise it or not, you could be making some serious cash from something that probably seems completely natural to you.
There are loads of ways to make money from your language skills, but one of the best (and easiest, in terms of the time and effort required to get started) is to offer language classes over Zoom. That way, you can sell your services to people all around the world without ever leaving your room!
Sell products online
There are many ways you can sell different products online. One is to sell your products of choice using social media to promote your products.
Another is to list your product on e-commerce like Jumia and Konga and sell items through them paying them a commission since you do not have e-commerce of your own. In any case, you can make money as a student either way.
Write an e-book
Writing a book is no longer as a big deal as it used to be especially when it comes to getting a publishing firm and marketing company to do all the necessary groundwork for your book.
These days, all you need is your content and you can write an electronic version (e-book) self-publish, and give it to editors to read but then go ahead to promote your book on social media.
To cap it all, you can sell on amazon publishing where millions of readers daily shop for interesting reads.
Lucrative business a student can do in nigeria
Product and services businesses
There are many lucrative businesses a student can do in Nigeria that involves selling products or rendering services. Below are some amazing ideas you may want to explore.
Become a campus event compere
If you've got what it takes to be MC at events organized by other students on your campus, it's time to start making money from that talent of yours.
Unlike most professional MCs outside of campus who would want to charge an arm and a leg, students would prefer a fellow whose fees are affordable and would equally deliver on the job.
Perfume oil sales business
You can learn how to make perfume oils and start selling them for fashion-forward students on campus. The perfume oil sales are
one of the fastest-selling products these days.
Another source of income from this business is training other students to learn this skill for a fee. Now, that's not a bad idea considering that you would also be adding value to people.
Sell beddings and pillowcases
You"ll agree this is a very lucrative business a student can do in Nigeria both in and outside of the campus.
Sowing bedsheets take only minimal skill and a few minutes to complete, so sowing is never a problem.
To thrive in this business and make thousands of students really buy from you, when shopping for your fabric, buy fancy designs that students would love and such that they can hardly find elsewhere.
Sales of eye wears and frames
Students love their eye wears cool and classy, yet affordable. Sort of affordable luxury. You could be the go-to plug for anything eye-wear on campus and make cool income for yourself in the process.
Not a bad idea is it?
Become a model
If you've got a required face type or body type, you could start a modelling career on campus and start making some money.
Find out about model agencies on campus (or you could start one as. This is another business idea for students in Nigeria).
Once you meet the requirement and you are competitive, you will get gigs with time. But before starting out modelling, see this article on how to begin a modelling career.
Deal in sales of Jewelries and fashion accessories
Another business for students in Nigeria that you can do is to deal in sales of jewelries and fashion accessories.
If students trust that you are the plug for anything fancy jewelry and their fashion accessories on campus, then, you've got a good business for yourself.
Sell used books
Are you a book lover? Then I've got a lucrative business idea for you as a student – selling used books.
I don't just mean you should sell your own textbooks, although that's a great place to start.
At the end of the semester, offer to buy your classmates' second-hand textbooks. They'll accept a fairly low price as it saves them having to go through the hassle of selling it online themselves.
Then, at the start of the new term (or new year), find the latest students taking that module. Sell the books to them for more than you bought them for, but less than the cost of a new copy, and you'll make money!
Human hair wig/weaves product
If you could get high-demand human hair weaves/wigs products from sellers or distributors, you could resell for fashion enthusiasts' female students.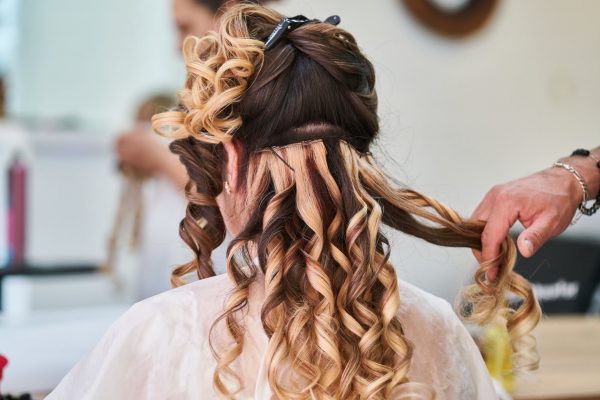 By starting this business, you could be establishing a highly profitable business for yourself, one that could become a real business once you graduate.
I see this business as one of the best businesses for students in Nigeria right now.
Sell cosmetics and makeup items
Talking of businesses for students in Nigeria, this business idea is a no-brainer. Girls an endless list of events on and off-campus daily that they have to slay too. And not everyone can take the pain to make themselves up or even have the skill.
You can leverage this market and start a makeup business as an MUA. You should also include sales of cosmetics like powder, lipstick, etc. to boost your revenue source.
Lucrative business a student can do in Nigeria
Natural hair care products
For the naturalistas on campus, there is a need to constantly keep their hair healthy, growing, and glowing. There are natural hair care products that you can mix together to help them sort their hairs out.
Or better still, partner with a manufacturer of such products and become the middle man (I actually prefer this one).
Add your margin and start making money as a student. I consider that one of the easy and best businesses for students in Nigeria and make cool money.
Skincare products
Ask any student and they'll tell you they desire glowing, smooth skin. But pimples, rashes eczema sometimes wouldn't let many students be great.
Why not be the solution to the skin problems of your schoolmates? You do not need to become a dermatologist or skincare expert.
All you need do is a partner with one and leverage the advantage of the school where you get to daily be in contact with hundreds of students who could buy from you.
Deal in footwears/ bags and other items
Footwears, tops, jeans, bags, and other items are the staples of every student, they can almost never have enough of these items.
So, if you are looking for a business to start on campus, this business is one that will keep bringing you money. I love this business because it's simply buying and selling so, less trouble.
Phone/Laptop repairs
Be the guy that brings back smile on the faces of your fellow students when their phones decide to misbehave. And, then get paid for doing that.
If you can repair phones and you are a student in Nigeria, perhaps this business is the most suitable for you on this list. With the skill at hand, this is how to start a phone repair business.
Photography/Videography
Because photography taps into human emotion (joy, happiness, love, etc.) and people love to keep beautiful memories, the photography business can hardly go out of fashion. Of course, the tools and medium will always change.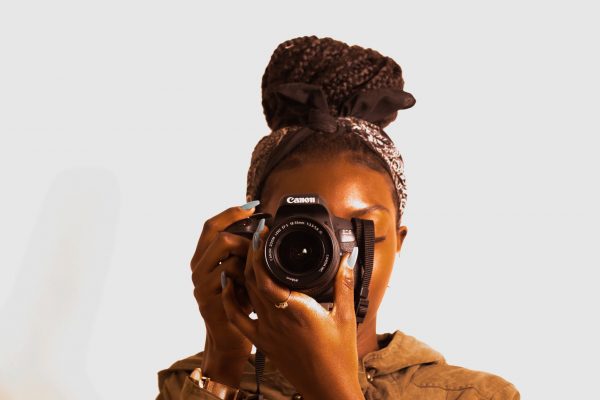 Brand storytelling through videos for small businesses, video content for social media, and stock images for personal branding are some of the newer businesses in photography and videography nowadays.
Learn how to become a professional photographer and start smiling to the bank soon.
Become a fitness trainer
Love looking fit and you know how to make yourself and others look fit? You can start training people who would love to get a certain body structure and start earning from it.
You can start with simple exercises that require fewer tools if you do not have enough money to get the equipment.
Become a Disk Jockey
No one likes a dull party. After all, it's a party because people want to escape the dullness in their lives and have some fun. And when the DJ can't perform, it's the opposite that you're going to get.
If you are a fun-loving, the life of the party kinda guy, this is something you should be able to do without much stress.
Standup comedy
Standup comedy is not just a business for you as a student, it's a career you could nurture to blossom into a source of real wealth for you in the future. You don't need to feel like you're super funny already.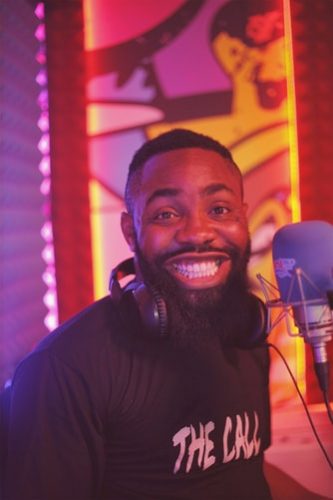 If you have the passion, you can always sharpen your skill.
Businesses a student can do inNigeria – Sell cooking gas 
Talking of a business for students in Nigeria, one good buying and selling business option for a student would be dealing in the sales of gas.
If you stay outside of campus, there is a huge market for this business because every student owns a cooking gas that they must fill every few days. Consider the risks attached to the business too.
Bake cakes and sell
There are a ton of events and celebrations on campus that go hand-in-hand with beautiful art pieces that are cakes. Know how to bake a cake or willing to learn? Then, you've got yourself a business. Cheers!
Become a sports trainer for a special sport
Pretty simple, really. If you're good at a sport, or just have a knack for teaching it, get paid to be a coach for one of the local teams (or the uni team, if they pay!).
Or just start your own private coaching centre for it if you're really that good.
Sell boxers and underwear's for students
Boxers and underwears are a staple for students everywhere. Students want to look good not just on the outside but even on the inside should there be some situations, lol.
You can never go wrong servicing as the go-to person for everything "undies" on campus.
Sales of phone accessories
Another buying and selling business for students in Nigeria is sales of phone accessories. Gen Zs love to accessorize a lot, their phones are not an exception.
From pouch to screen guards to phone chargers and other accessories and phone parts, you can decide to into this business as a side hustle while in school.
Customised T-shirts, bags, and pens
Who doesn't love customized things as long as they are fancy, unique, and beautiful? You could carve a business out of making cool customized stuff that students will not be able to resist.
This is another one of the best businesses for students in Nigeria.
Get creative! The more out of this world your products, the better.
You can also get big gigs like customizing departmental week shirts and others depending on how connected you are in school.
Juice/Yoghurt production
Chances are no student is into this line of business in your department or even on your campus.
How about you switch things up a bit and show up with a mouth-watering yoghurt flavor that no one can resist.
If you think it will take a lot of time, you may produce in on orders by simply collecting minimum orders during the week to be delivered on weekends when you have less workload or contract it out altogether and get a small commission by simply selling to students.
This is arguably one of the most lucrative businesses a student can do in Nigeria.
Start a dry-cleaning service business
If your fellow students can't be bothered to take their washing to do their washing themselves, why not take the stress off them. And of course, take the cash off their account too. Lol.
You only need to charge a couple of thousands, depending on the type of clothing i.e., jeans, corporates, natives, etc.
Run a car washing services
You stay off-campus and you want to st6art a business in school?
All you need do is get a rented space where a few cars can park at the same time, get a source of water and get some school-sat graduates who you can hire to do the job.
Yours will be a supervisory role. I think this business is a cool one. If you have a good human relation, all your schoolmates who drive would want to patronize you.
Drive for Uber during semester breaks
Of course, this is one of the most lucrative businesses a student can do in Nigeria right now as long as you are up to 21 years.
If you stay off-campus, and you have a car or access to one, weekends are your days to cash out big-time driving for ride-hailing companies.
On a good weekend, you can make up to 30-40k just by driving passengers to their destinations. This is one of my favourite best businesses for students on this list.
Run a delivery service
These days, the delivery services business is very lucrative.
Starting your own delivery service is just one of the many ways to make money from walking, although if you've got a bike (or even a car) you should be able to complete each order a lot quicker.
Evenings and weekends are the ideal time to partner with people with small businesses who don't have physical outlets and are looking for delivery services for their business.
These businesses could even be owned by students like you.
Other ways to make money as a student in Nigeria
Organize student trips
If you are a little of a social person, scout out some popular festivals or places (either within your school town or any other place close by) and organize a trip for yourself and a few dozen other students.
Booking en masse is more likely to get you a discount so it's only fair that you charge your mates a little commission for setting the whole thing up!
Enter a scholarship competition
What's your current CGPA? Is it up to 4 points or more? Even with a strong second-class-upper, you will be able to apply for some scholarships and get some dollars (lots of money, actually) for your education – which automatically is yours.
There are state, regional, and even foreign scholarships for students that you can apply all semester-long.
Get updates on available scholarship opportunities daily.
Get an internship
From time to time, there are usually internship opportunities for students with companies and startups. Most of these companies pay reasonably for interns for the duration of their work – two-three months mostly.
Apart from the money, you get to learn and gain experience while you intern and also meet people and build good relationships that you can bank on in the future.
Start animal farming
Do you love animals like poppies, chicken, rabbit, Pekin duck, dogs like a rottweiler, German shepherd, great dane, etc?
Then you should find animal farming as a lucrative business a student can do in Nigeria.
You could start nurturing this animal in your backyard in school and soon start to sell them to students and other people who want to buy them.
I like this particular business for students because it's very profitable and you can start with very little capital.
There you have it for the best businesses for students in Nigeria.
ROUNDING UP
There you have it for the lucrative business a student can do in Nigeria.
As always, if there is anything I didn't touch on in this post, feel free to let me know in the comment session.
Also, let me know if there is anything you want me to talk about in the blog or my YouTube channel.
Follow us on Twitter and Instagram. Subscribe to my YouTube channel and don't miss out on our awesome content there.
CHEERS!
Do you want to make money right from your campus and start building a successful life from school?