With the recent relaxation of the restrictions on movement in Lagos, millions of people have now resumed work in their offices after weeks of remote work or no work at all.
The crystal clear truth, though, is that coronavirus cases in Nigeria continue to rise with Lagos leading the league of COVID-19 hit states in Nigeria.
Lagos State had earlier been on total lockdown for a few weeks. By the third week of the lockdown, the government had received truckloads of backlash from Lagosians who could no longer bear the economic hardships and hunger inflicted by the lockdown.
The outcry of Lagosians heightened with reports of robbery and insecurity across the city.
Finally, Lagos State Government seems to have listened to the citizens or better still, some stake-holders, and in the face of extremely limited testing, increasing new cases and a dreadful community spread, normal daily activities have resumed.
If you live in Lagos and your employer wants you to resume work amidst the increasing pandemic, then you will have to choose between the deep blue sea and the devil.
The deep blue sea is the risk of contracting COVI9-19 and the devil being the risk of losing your job.
If you have to choose to go to work and try to keep safe while doing so, here are some important reminders you should always consider:
How to Work in Lagos and Not Catch Covid-19
Do Not Enter Public Transport
So, your boss wants you to resume work and he can't get a staff bus on the road to transport you to the office and back? No, that wouldn't work.
The truth is, even with your face mask, hand sanitizers and all, you can't social distance in public transport.
Good for you if you have a car or can afford Uber to office and back and still have enough money to feed from your salary.
And while in the Uber vehicle, be as gentle as a dove and as wise as a serpent; your driver could be a carrier.
Avoid Eating Out
I still don't know how you are going to observe social distancing buying food and eating in a restaurant in Nigeria, much less, a "mama put" or "buka".
Let me burst your bubble, video research conducted by researches at MIT found that sneezes travel much farther than previously believed – as far as 20 feet. Now, that's crazy right?
This disease is an extremely infectious one, you need to be very careful going about these times.
Cooking your own meals is even much cheaper, so why take unnecessary risks eating outside with a multitude of others doing the same.
If you don't have cooking utensils, buy. You are not a great cook? Then watch videos and learn how to prepare meals that you can eat. It's not like you are entering a cooking competition; just cook to your own taste.
Please avoid eating out as much as you, if not totally to avoid contacting "coro".
Your Face Mask is everything
It's the era of face masks, and no, we are not leaving that era soon – sadly.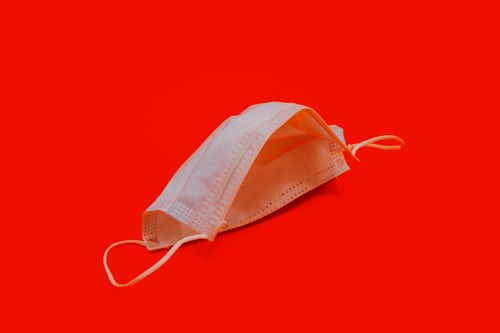 If you still go to work without your face mask now, apart from risking contracting coronavirus, you risk imprisonment by the Lagos State Government.
Now is not the time to flaunt that your new lipstick colour, please leave it for later. Only the living wear lipsticks. Your face mask is the best fashion statement you can have on now, get used to it.
Everyone really has to use their masks when stepping outside their houses. According to new research, transmission probability is 70% when a carrier of COVID-19 without a mask has contact with a non-carrier with a mask.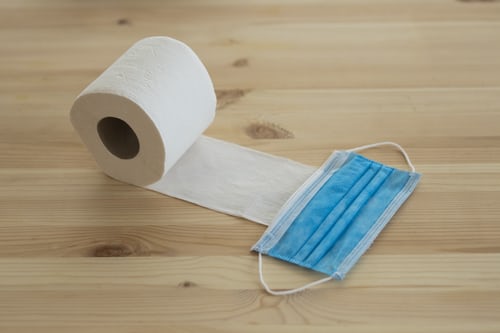 While there is only a 1.5% transmission probability when both wear the mask and 15% risk when the coronavirus carrier wears a mask and the non-carrier doesnt.  Do you see why your masks should be your best friends now?
Avoid the Salon
As a lady, I have not been to the salon in two weeks. Call me dirty, it's ok. What are wigs for if not to help in times like these? Besides, what party do I have to attend that I have to fix my hair?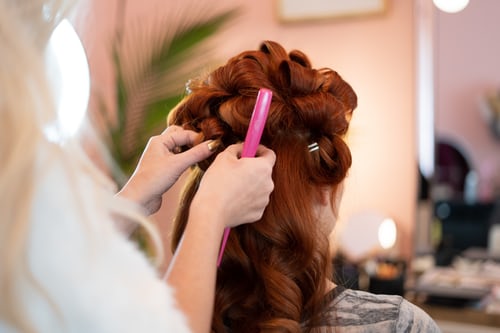 If you love yourself, get as many wigs as you can afford as you resume work. Change them every week and keep innovating your looks. Going to the salon these days could be dangerous, you don't know where your stylist has been or her apprentices. And trust me, it's impossible to maintain social distancing at the salon.
Use your sanitizers
As you resume work in Lagos, please buy enough alcohol-based hand sanitizers and use them generously.
Don't mind the price hike, buy as many as you would need in a month, at least.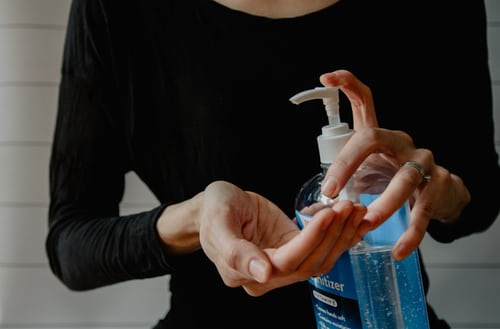 This is not the time to be miserly with your hand sanitizers, please. As long as you go out in Lagos, there is no way you won't come in contact with some frequently touched areas that could be carrying the virus. As soon as you touch a surface, simply use your sanitizers, A.S.A.P
Don't be ashamed to use your sanitizer anywhere you need to use it. Remember, your life is worth more than a bottle of hand sanitizers.
Practice "Self-Social" Distancing
There is a difference between social distancing and "self-social" distancing. It's easy to get carried away when in the office and assume that your colleagues are fine.
You may even expect the social distancing to be a mutual thing. No. The thing is, whether you like it or not, some of your colleagues don't even believe in the seriousness of this disease, so they won't really social distance.
My dear, even if your office people aren't social distancing, you, "self-distance" them! Assume everyone else has COVID-19 and stay away from them for your life. You never can tell who will be strong enough to come out from the disease alive. So, protect yourself.
7. Avoid the Banks
Apart from occasionally using the ATM to withdraw cash, if you must, please avoid the banks.
Although the banks will try to make their staff and customers observe safety measures, fellow customers can be very funny, so my advice for you is that you keep away from the banks as much as you can. And if you have to use ATM, please use your sanitizers immediately after use and keep your distance at the gallery.
Do you live in Lagos? What are the things you do to avoid contracting COVID-19? Please share it in the comment session. Your tips could help a Lagosian.
And, really, how have you been coping with these whole coronavirus saga?
Cheers!