How to work from Home and Keep Safe from Covid-19 Risk
In the wake of the Covid-19 global pandemic, governments, organizations, small businesses, families, individuals and large firms have been on the lookout for possible measures to contain the spread of the deadly virus.
According to The Guardian, the disease has been traced back to 17 November 2019. Chinese authorities had identified at least 266 people who contracted the virus last year and who came under medical surveillance, and the earliest case was 17 November – weeks before authorities announced the emergence of the new virus.
Far beyond Wuhan, the disease now has imprinted over 140 countries in the world, spreading at the speed of light.
According to CNN Facebook, Google, Twitter, and Amazon have implemented remote working policies for many or all of their employees around the globe.
Google parent company Alphabet has since recommended that all employees in North America, Europe, Africa, and the Middle East work remotely.
Twitter has made working from home mandatory for all workers globally.
The social media giant company, Facebook is also extending work from home guidance to all employees globally whose jobs allow them to do so.
Apart from top tech brands, many schools and universities have transitioned to online classes and Harvard has even asked students to leave campus. All major events in countries around the world have been canceled or postponed.
In recent days, new cases and deaths resulting from Coronavirus have been on the increase, forcing employees to ramp up work from home orders to prevent further spread of the Pandemic Covid-19.
For many startups, small businesses, and large organizations, however, working from home can be likened to trying to squeeze blood from a turnip; their staff can't just wrap their heads around the idea of not meeting with colleagues in the office; taking orders from their bosses, holding meetings and doing their routine 8-5.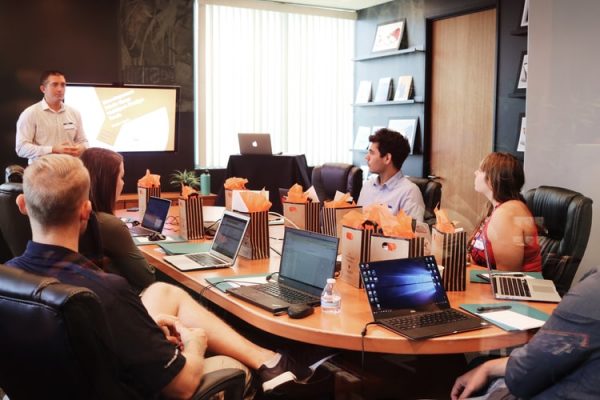 Going by the realities of the Coronavirus pandemic which has even more alarming global economic aftermath, businesses would have to adapt the work from home model – whether they like it or not – all least as long as the virus is here.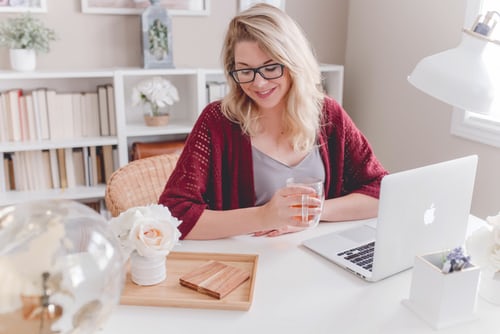 Businesses who are not quick to adapt to the work from home model, risk exposure to the virus, lack of productivity and possible consequential bankruptcy.
On the other hand, businesses whose staff work from home, even though they may not be at their optimum productivity, could manage to sustain the business through the pandemic. But the elephant in the room is that many employees do not know exactly how to go about working from the confines of their homes.
Thus, the suggestions below on how to work from and keep safe from the virus are very timely.
How to work from Home
Write out goals for each day
it is rather cliché to say if you fail to plan, you plan to fail, but hey, that's the plain truth.
Working from home requires that you clearly state your goal for each day of work.
What are the things you'd like to achieve for the day? How many letters would you send out for the day? How many calls would you have to pull through to clients? Etc.
When writing out your daily goals, make sure you list them out in the order of their importance – the most important tasks first.
It is one thing to have a plan, it's another to follow through.
Make a decision to decidedly follow through all your set daily goals.
Schedule work time
Distractions from home ranging from TV programs, noise from family members and the home setting generally may easily hinder first-timers from meeting their targets while working from home.
Working from home requires, not just setting time for each workday but strict adherence to the time set for each day's activities. You need to allocate the exact minutes and hours you would spend on sending emails, responding to emails, calling customers, etc.
Use Task Management App
You may not be the 'to-do list' or planner type. That's not much of a problem. There are lots of digital calendar and task management apps available that you can use for the same purpose.
Some top task management and calendar apps include:
Asana
Basecamp
Trello
Freedcamp
Work in a quiet space
You may choose to work from the living where you'll be distracted by the TV or in the bedroom where you'll be tempted to take intermittent naps, or in the dining area where you'll have to endure the imaginary aroma of food.
You may choose instead, to work from the home library or lobby where you'll have to contend with much less distraction.
If you want to be productive working from home, then, you must be determined to make some decisions and follow through.
You may even want to build a space within the living room.
Start in the early hours of the day
Working 8-5 means waking up early in the morning to prepare for work and then get to work before 8 am.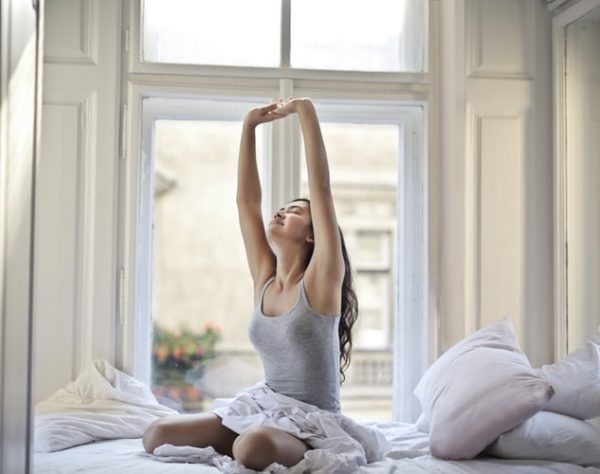 If you are working from home, you do not necessarily have to follow this same routine.
You may want to wake earlier and start work very early in the morning before other members of the family are awake.
You'll find it easier to wake up very early when you work from home. For one thing, you won't be stuck in traffic or spend time on the road to and from work.
Personally, starting to work early in the morning at home from 5.am improves my productivity.
You want to do the less important jobs later in the afternoons.
Get a permanent space
Using the same space over and over in your home gives you a feeling similar to what you get at work. This way, you are more productive. So choose a space that'll become your new office so you can resume every morning to the same space.
Invest in some furniture
It's time to get a comfy and fitting table and chair, your personal laptop or desktop (if you don't have one yet).
You want to make yourself comfortable while working at home and avoid working from your bed, dining table or broken bench that will result in body aches.
The more comfortable you are, the more productive you tend to be.
Internet is everything
At work, you likely had access to an unlimited internet connection. Now that you are working from home, you may not have that luxury.
Yet, you need the internet to send emails and to power a host of other vital responsibilities depending on the nature of your job. Allocate some portion of your salary for the internet.  Exercise self-control so you don't exhaust your hard-earned internet on Instagram.
Have your bath, dress properly
You may choose to work in your nightdress and not take your bath throughout the day. Yes, you work from your home and you get to set the rules here.
But hey, working in your pajamas and not having your bath all day may reduce your productivity.
Personally, I like to dress ok –though not officially – as I set to work for the day at home. It just makes the whole idea more meaningful and real.
Set your alarm
Now that you work from home, your brain would like to signal to your mind that you don't have to go to work at 7 am.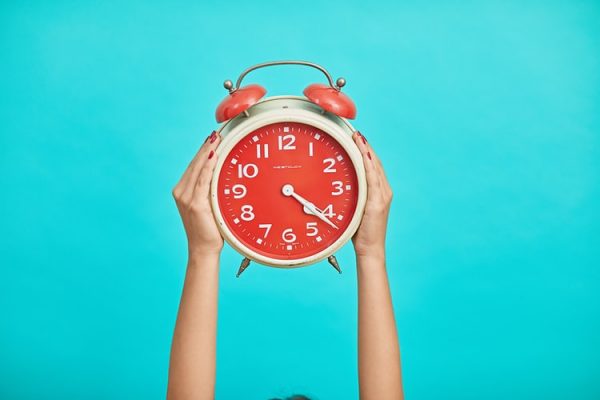 Before you know it, your body would get the signal too and you may find yourself waking up much later than you used to.
The antidote? Set your alarm. Add a loud alarm tone. Loud enough to wake you up. Set it for the five days of the week – Mondays to Fridays.
Exercise
Exercise increases your interest level and boosts happiness. If you have always wished you exercise regularly, this is the time to start now that you work from home.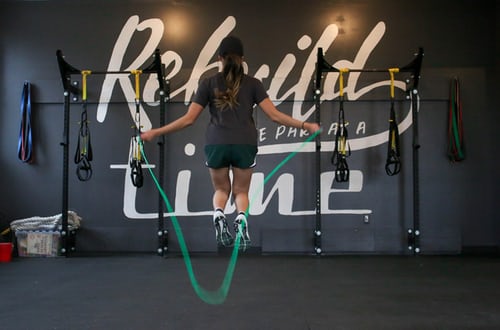 Dedicate 30 minutes in the morning for exercises.  Check YouTube for work out inspirations. If you can exercise regularly before the start of work, you'll find work more enjoyable and productive.
Take short breaks in-between
It's not healthy to sit in front of your computer for 6 long hours at a stretch. After working for one or two hours, stand up and take a walk or short break for 5-10 minutes.
Although taking breaks might seem counterproductive, research has shown that taking short breaks can actually increase productivity and creativity levels.
Have healthy lunch
At home, you have chocolate stored in your fridge, cookies, yogurt, cakes, chips, and all your favorite snacks.
Imagine that you take these sorts of snacks daily while working from home. Before long, you'll have added drastically.
Why not make for yourself healthy lunch, that way, you maintain your health and productivity at the same time.
You may want to take your calorie-filled snacks once a week after a productive week – maybe as a reward for your hard work.
Use Apps to increase productivity
You may still find it difficult to stay on task while working from home, after trying the work from home tips above, that's ok. Maybe you need to kick things up a notch and use a productivity app.
Some productivity apps can track the amount of time you spend on each task, and even minimize distractions. Some examples of these types of apps include the following:
Harvest
RescueTime
Toggl
Stay away from Social media
Social media can be very addictive. Even after following the tips we have shared above, social media addiction may make it a little challenging to successfully work from home.
To avoid social media distractions, you may want to take the following steps while working from home:
Schedule time to visit social media in the day
Allocate time you'll use on each social medium
Ensure you don't spend the stipulated time on Instagram, Facebook, Linkedin or other Apps.
If need be, switch off the internet once it's time to get to work.
Set your social media Apps so that you don't receive notifications once you're off to work.
Listen to Music
Some people love to listen to good music while working but they don't have that luxury under the supervision of their bosses.
If you are working from home, you have the liberty to listen to some good slow music in the background while getting some work done from your home space.
Use video chats
For one thing, it can be very lonely working from home. So find a way to interact with others. Make skype videos with your colleagues and friends from time to time to avoid boredom.
You can also make video chats with applications such as WhatsApp, Facetime, and Google Hangouts. By all means, interact with others.