How to start a successful podcast in Nigeria
This is a comprehensive guide on How to Start a Successful Podcast in Nigeria in 2021. It includes the planning of your podcast, the top-quality equipment for your podcast in Nigeria, recording, editing, publishing, and growth.
Now, let's start!
In starting a successful podcast in Nigeria, there are 6 simple steps you need to take. These steps are easy and do not require any technical skills. The 6 steps are:
Planning my Podcast name, topic & aims
Planning my Podcast Episode format
Recording my Podcast with the right software
Editing my Podcast with the right tools
How to promote your podcast in Nigeria
How to make money from your podcast in Nigeria
You'll agree with me that blogging is oversaturated already. YouTube too is fast becoming too crowded also, with over 20 million YouTube channels already and counting.
However, as of the publication of the article, Podcast has about 2 million channels launched.
Thus providing opportunities for new entrants.
As a student, business owner, content creator, speaker, or even a creative in Nigeria who wants to become an authority in a particular industry, podcasting is one of the easiest ways to put yourself out there and be seen in 2021.
See Also: How to make money from Podcast in Nigeria
How to start a podcast in Nigeria:
Plaining Your Podcase Name, Topic, and aims
Before you start a podcast channel, you need to, first of all, ask yourself important questions such as why am I starting a podcast? Who is my target audience? How do I get an audience for my podcast? What name would I give my podcast? and so on.
You need to answer these all-important questions before you start podcasting.
Why am I starting a podcast?
Are you starting a podcast to build your personal brand; explore your hobby, create contents that direct people to your business, or develop your speaking skill?
10 Skills you need to get a Jobs in Nigeria today
Whatever your reasons are, identify them early before you start your podcast. It would help if you can also identify your ideal listener.
For example, if you are creating a podcast to explore your love for football, then your ideal listeners would be football lovers in Nigeria or beyond.
Or if you are interested in the real estate niche, then you would target other realtors and maybe those interested in getting properties.
Who is my Podcast audience?
Your podcast focus dictates your audience not the other way round. That's why you need to figure out your focus and subject scope early on in your planning.
When starting out, you most likely don't have listeners on the ground. If this is the case, no need to be afraid that no one would listen.
Yes, when starting out, most podcasters kick things off by talking "into the void", but with time, you'll grow your audience if you follow this step-by-step guide.
How to become a social media influencer in Nigeria
It will also interest you to know that potential new listeners don't care if they've never heard of you. In fact, it's the least important factor they'll consider when weighing up whether or not to hit play.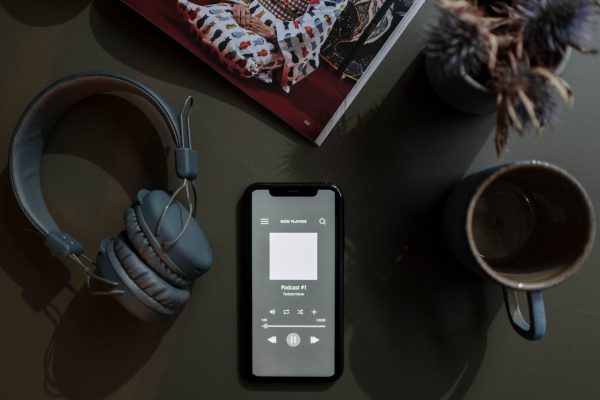 It's possible that some new podcasters also already have some audience that would listen to their podcast.
My Podcast Name
When starting your new podcast channel, you need to be strategic about the name you give your podcast. This is because the name speaks volumes about what your podcast is all about.
As much as you would have loved your personal name, say "Sharon Samuel" your podcast name, I'm sorry, if you are not a celebrity whose name people already know, that name would fly!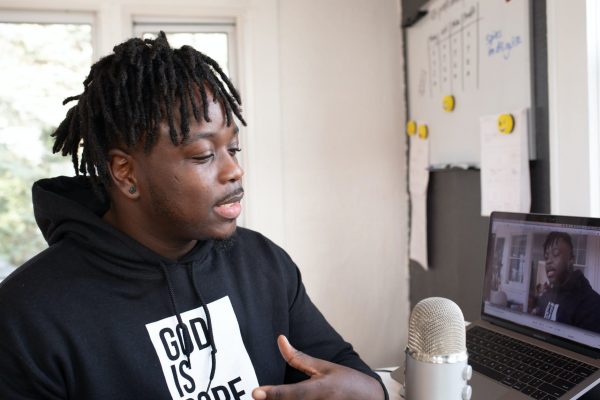 There are three main common options when it comes to naming your podcast show.
The first option in naming your podcast the catchy option.
Here you'll choose a name that describes your show with a little of your own flavour.
For example, let's say a personal development channel targeted at students decides to name their podcast: Beyond classroom school, you could tell it's about learning but it's not really too obvious what it really all about.
But remember that people need to be able to find your podcast when they're searching for information about your topic.
If you have a catchy name for your show, then try to also incorporate a description into the title. There's no point putting out great content if nobody can find it.
The second option is the Descriptive name
Here, you simply choose a podcast name that describes what your show is all about from the name. These types of podcast names are the most suitable names as it allows your potential podcast listeners to find you when searching.
The third common name options are using your personal name
Like I said earlier, this is a no-no unless you've already got an audience or you are already a known figure.
How to make money online as a student in Nigeria easily
If someone started The Michael Balogun show and it was about cooking, people would just think "who is Michael Balogun?" and move on to the next podcast.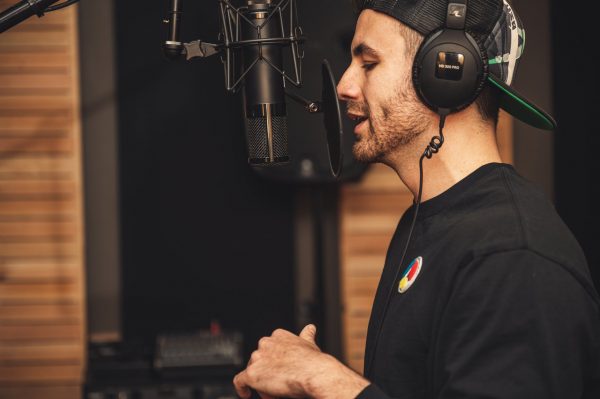 Again, you can incorporate this into your show's name along with something descriptive ('Recipes Testing, with Michael Balogun'). But avoid naming the show after you without any other details.
How to start a podcast in Nigeria in 2021
Planning my podcast Episodes formats
When starting a podcast in Nigeria, you need to put in some plainings. How often do I release new podcast episodes? What topics would love to explore? How many of such subjects do you have written? How long should my podcast episodes be?
These questions and more you need to find definite answers to if you want to when starting your podcast.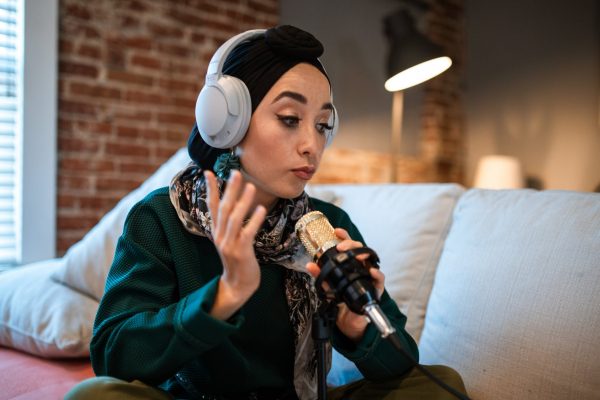 How often do I release new episodes of my podcast?
One of the most frequently asked questions when starting a podcast in Nigeria is this.
But I'll really be direct here. When it comes to how often you want to release your podcast, there are no hard and fast rules.
Businesses to start with 200k in Nigeria
The best schedule is normally the most frequent one that you can stick to, on a regular basis.
It could be weekly, bi-weekly or fourth night. Just make sure you follow a particular day of the week routine. It makes it easier for your listeners to plan their lives around your podcast that way.
Another way you can go about your podcast episodes is to release seasonal episodes.
When you start a seasonal podcast, each season will usually have a theme. You might decide to create episodes based on that theme or topic for 6-12 episodes, then have a short break.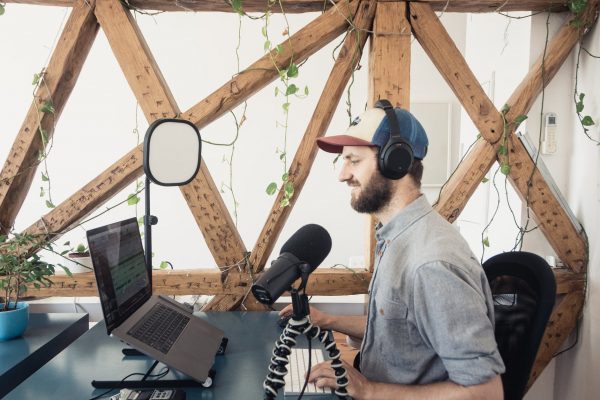 After a month or two, you'll launch a new season (with another theme/topic) and repeat that process.
One pitfall, though, is that you might lose impetus (and the interest of your audience) during your breaks.
I've found out though that if you prepare them for it in advance, and explain when you'll be back, then you combat both issues.
How to start a hair extension business in Nigeria
What title should I give my podcasts
In the section about "My Podcast Name", I talked about choosing a name for your podcast that's searchable. The same rule applies when choosing a podcast title.
Choosing good, searchable, descriptive titles for your episodes is important.
The worse thing that can happen to you when it comes to naming your episodes is to call them "Episode 1", "Episode 2", etc.
No one will know what exactly to expect and that could stop them from wanting to listen. The whole point of a podcast is that people listen to it, so give them a reason to click on one of your episodes.
Make it clear to people what they will get from listening to your show.
How to start a podcast in Nigeria
What Podcast Format should I use?
Again, there are no hard and fast rules here. You can use any podcast formats that suits you depending on who's involved. The most common formats are:
The monologue shows
Here as the name implies, it's a solo podcast format. You don't need to rely on anyone else to record your episodes, and you're building a reputation as the authority on your subject.
The podcast is also exclusively yours, and you can make calls on sponsorship and monetization. And you don't need to split the profits with anyone.
Businesses to start with 50k as a student
The other side of the coin is that this format can be quite challenging when newly starting a podcast, you may not easily overcome feeling like you are talking to yourself and not some listeners.
As the name implies, this podcast show format allows you to present the show with a friend, family member, colleague, or just anyone with whom you can flow with.
Co-hosted podcasts are a great way around the 'microphone fright' which is common to newbie podcasters. If you find the right co-host you have someone to bound ideas off.
Some co-hosted podcasts have great chemistry between the presenters. This can create a first-class listening experience. You may want to go this lane if you find a compatible co-host.
How to make money online in Nigeria legally and fast
The other side of the coin for the co-hosted podcasts is ownership issues. Who really would claim ownership of the podcast? Do you split any future income 50/50?
And what happens if your co-host loses interest or becomes unavailable in the future?
Another thing is you have to create time to record the podcast that's suitable to both of you and this is always very challenging.
This podcast format allows you to draw from the expertise of others and learn from people from different fields and backgrounds.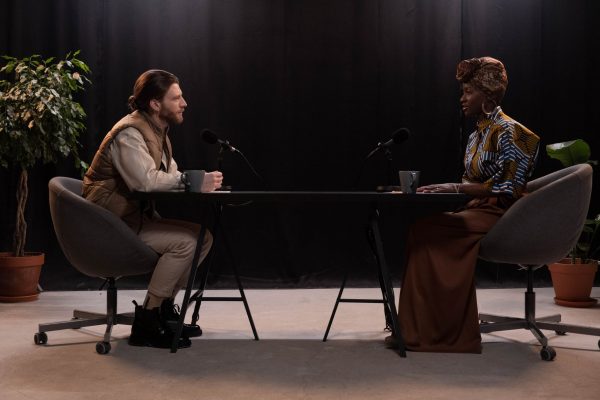 One good thing about this type of podcast is that your guests will have their own audiences who may listen to the interview and end up subscribing to your show. If done right, you can really grow an audience this way.
11 Best loan apps for students in Nigeria
The other side of the coin is that interviewing is a skill that you'll need to hone through practice, so don't approach the top guys in your niche first.
Start with starters like you and gradually move upwards as you hone your skill.
You will also need to constantly find and approach potential guests, schedule interviews, and rely on others to show up (in person or digitally). You also need to rely on technology to work properly throughout each call.
Recording my Podcast with the right Software
When starting a podcast in Nigeria, you need some equipment for recording your podcast so that your voice would sound appealing and your podcast would feel professional.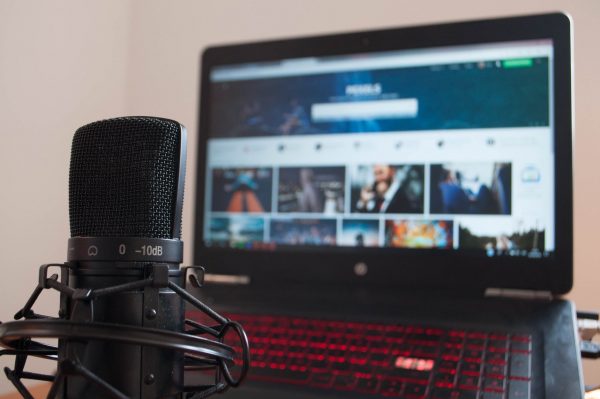 Where should I record my podcast?
When recording your podcast, make sure you look for a quiet and noiseless place. You want your podcast to be audible and clear and any noise in the background would make your show fall short of this.
Some wake up in the wee hours of the morning to get absolutely quiet but this may not be for you. You may find a very quiet place where you can record during the day.
17 apps to borrow money in Nigeria without collateral
What recording equipment do I need for my podcast?
To start with, you need a computer with a USB microphone or a good phone, and access to the internet.
Please note though, that the more limited and lower cost of your setup and equipment, the more limited the sound quality of your show will be.
A simple USB microphone can give good results if you choose the right mic. So, make sure you get a good mic for your podcast recording.
When you plug your USB microphone into your computer, you will need some software to actually record and edit the audio. There are a few options for this:
When you plug your USB microphone into your computer, you will need some software to actually record and edit the audio. The good news is that there are a few options for this, and one of them doesn't cost you anything.
7 best ways to invest money in Nigeria
This recording and editing software is actually free for now and it's compatible with your macOS, and iOS.
It's a popular option among podcasters because it offers a wide range of audio recording features for free. GarageBand allows you to take multiple recordings and select the best one or share the podcasts you record to SoundCloud.
Adobe Audition: Adobe Audition is equipped with a broad range of audio recording and editing tools that enable users to create soundtracks for different types of projects.
When you look at the Audition's list of features will leave you wondering if there is anything this audio editing software cannot do since it enables its users to manipulate their recordings and all other types of audio files in any way they want.
How to make money on Fiverr in Nigeria
So, you shouldn't look much further than Adobe Audition if you are looking for software that allows you to record and edit each new episode of your podcasts.
Audacity is good quality, free-of-charge audio editing application. For the majority of people, it caters to all your podcasting needs.
Alitu provides the easiest possible experience for podcasters to record and edit their podcasts at the same time.  This is a web app that can automate audio cleanup, adding music, and publishing to your host. It also offers great editing and episode building tools.
New or pro podcasters can use Hindenburg Journalist to record conversations, interviews or create solo audio recordings.
Besides recording new material, Hindenburg Journalist lets you import and edit all audio files regardless of their bit rates or sample rates.
The Voice Profiler tool improves the quality of your recordings by balancing the highs and lows.
Hindenburg Journalist is equipped with all audio editing tools you're going to need to remove the mistakes you make during a podcast or apply fade-in and fade-out effects.
How to Start Mini-Importation Business in Nigeria
Editing my Podcast with the right tools
Once you've recorded your podcast, it's time to edit it and give it a fine finishing. This is where you edit out mistakes, stitch together different audio clips, add in music, etc.
The good thing about editing your podcast is that all the recording software I mentioned above can be used to equally edit your videos during production.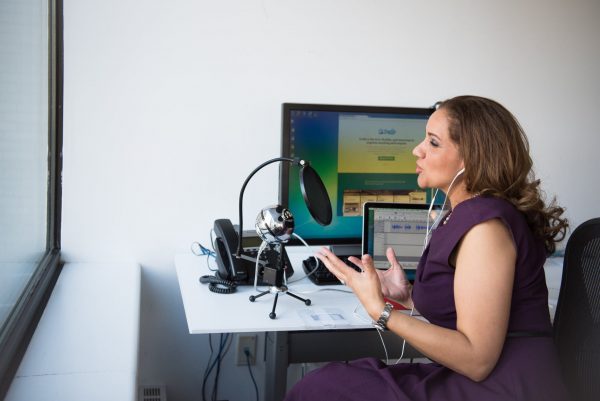 If you cannot handle the editing by yourself, you may outsource it to someone else who is an expert in editing.
Be prepared to spend some money but this will always save you time. You'll find options for all budgets and requirements over at Fiverr.
What music can I use for my podcast?
Your podcast must not compulsorily have music, but many choose to add some at the beginning and end to add that extra layer of professional effect.
Common causes of business failure in Nigeria
Though you might see films or TV shows with 1 minute + of intro music, don't copy this in your podcast, it's not advisable. I'd say that you don't want to have a piece of music on its own for any longer than 10 seconds.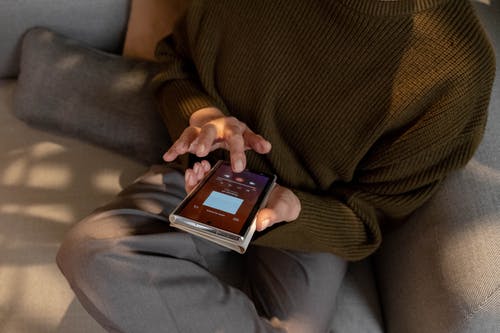 There are many websites where you can get the music legally to use on your podcast. This type of music will usually be referred to as royalty-free, stock, or library music.
Some of the best sources of podcast music recently are:
Silverman Sound Studios has very high-quality production, and 100% free-to-use music for the price of credit. They make it easy to filter and preview tracks to find exactly what you're looking for.
You can also get a non-attribution license for a small fee.
A service from the well-known stock photography site, Pixabay Music offers free musical tracks.
Users can filter songs by categories such as genre, mood, and movement.
How to promote your business on Instagram in Nigeria
Free Music Archive collects music from hundreds of artists around the world.
If you're looking for the free podcast intro music, there are thousands of tracks to browse through if you have the time.
And as the name suggests, they're all totally free to use.
Purple Planet has loads of tracks that are easy to search.
They also do bundles which can be very handy if your podcast has an ongoing or seasonal theme.
The tracks are free for credit, or you can pay a small fee for a license.
How to start a podcast in Nigeria 2021
How can I design my podcast cover art?
First impressions matter in everything. Just like the title of your podcast matter, your cover art will also a long way to determine if your potential listeners will click listen.
Best paid website surveys in Nigeria
Having attractive cover art that stands out is vital, especially if you have hundreds of shows like yours lining up in the Apple/iTunes store.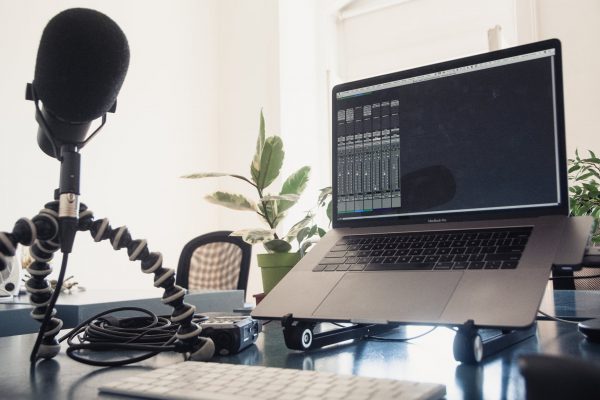 You can also have artwork completely custom-designed by a freelancer on Fiverr for a token and it may be ready in a matter of minutes.
How can I choose a hosting site for my podcast?
Just like you need a hosting service for a blog, getting your podcast out there for everyone to hear, you'll need a podcast hosting account. Podcast hosting helps store your audio and allows your listeners to listen, download, and subscribe to your podcast.
This is a very vital part of your podcast when starting out.
If you already have a blog or website, you may not want to host your MP3s on the same server as your blog.
Among other things, a web host doesn't have the space or speed required for streaming downloading, or listening to your podcast so you need a separate host for your Podcast.
How to make money as a student in Nigeria
Some of the best web hosting for podcasts now are:
Buzzsprout
Captivate
Transistor
Castos
Podbean
Simplecast
Resonate
Alternatively, you can set up a brand-new WordPress website as a home for your podcast – that's another good option. That way, you get to be in full control of your shows.
How to promote my podcast in Nigeria
Submit to directories
As soon as you've created your podcast inside your web host of choice, the next question on your mind would be how can my podcast be discovered?
Well, you should start submitting your show to various directories where potential listeners can discover, subscribe to, and download it.
All the hosts I've listed above will have a reasonable set of auto-submit or guided-submission tools. So, they make it easy to get your show into Apple Podcasts, Spotify, Google Podcasts, and other popular spots.
How to become a professional footballer in Nigeria
But if you aren't using any host, then you may want to manually submit your podcast to the directories by yourself.
I'll list some of the directories that will help listeners easily find your podcast show below.
This podcast directory launched in 2005 and it has been setting the pace since then. Becoming the topmost podcast directory worldwide.
It is one of the podcast directories you can have your podcast listed. For some people, it is what marks the height of podcast distribution.
10 Skills you need to get jobs in Nigeria
Google Podcasts makes your job more comfortable, as it moves through the web automatically to collect podcast content.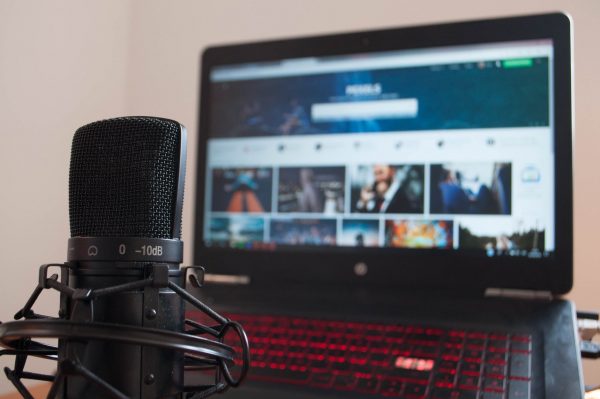 Also, podcast episodes now appear on Google search results which means your show's chance of being discovered has increased.
Spotify has over 270M active users monthly, and it is an excellent platform for all forms of audio content. Spotify recently expanded its reach as it acquired Anchor and Gimlet Media.
You get a massive audience to your podcast if you get it on this platform.
How to start a mobile phone repair business in Nigeria
Stitcher has a good number of people that use it to date. A large number is from when it used to be the alternative to Apple Podcasts.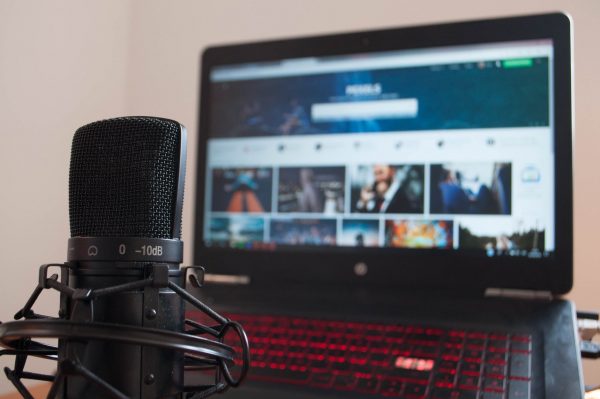 Stitcher has a unique feature that helps you know how well your podcast performs. You will find the Stitcher app in over fifty car models.
As your show listeners rate your show episodes, new listeners will have a better chance of finding your content.
You can create a profile for each podcast so that every user can see information about the podcast, from the episodes to the statistics, and reviews.
Top 13 Skills of Smart Entrepreneurs
TuneIn is increasing in popularity among ardent podcast listeners; this is partly a radio platform, but its listener base is about 75 million.
iHeartRadio is a famous podcast and radio streaming service, and it is trendy among the older generation; they have a weekly chart for top podcasts, and they recommend podcast shows for listeners.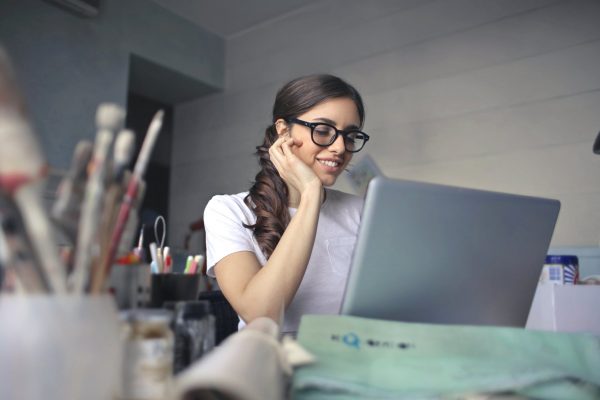 How to start a podcast in Nigeria
Leverage social media to promote your podcast
So, you have some social media followers but you think your followers are too small? Are they 500, 1,000 followers, 2,000, 20k or even up to 100,000?
Whatever the number of your followers, you can boost your podcast reach with it.
You could even let your social media family know beforehand that you would be embarking on a podcast journey.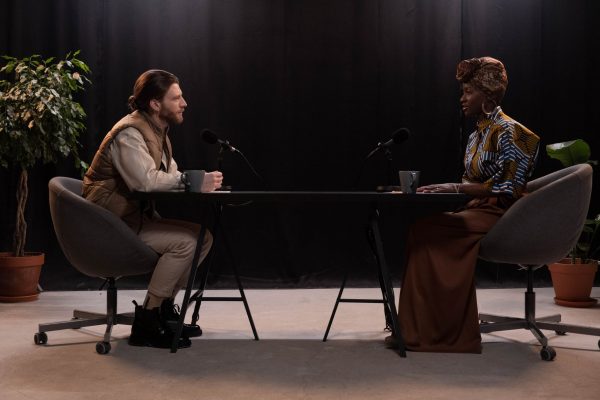 How to become a web developer in Nigeria
Who knows, some of them may have insights, advice for you on your way up. They would anticipate your podcast and be the first people to listen to it. They could even share with their followers too.
The world is now a global community that is connected for greater possibilities, why not use your social connections as a stepping stone for your podcasts.
How to start a podcast in Nigeria
Tell your family members and friends
Word of mouth will help you spread the gospel of your podcast faster than you can imagine and there are no better people to help you than your family members, friends, and colleagues.
Post your podcast on your blog/Website
If you already have a blog or website that attracts some traffic daily, you can also use it to get more listens for your podcast.
You can do this by posting your podcast on your blog with an image and the audio playing. This will create awareness around your podcast and if listeners find it interesting enough, they will definitely share it with their friends.
How to make money from your podcast in Nigeria
Once you start to grow your listeners gradually, you should begin to think of how to monetize your podcast.
There are many ways you can make money from your podcast in Nigeria.
I know that every podcaster in Nigeria who has started growing their podcast channel would really want to know how to go about making money from their podcast shows so I dedicated a blog post to that – How to make money from Your Podcast in Nigeria
You will all answers all the questions you might have about monetizing podcasts in the post and all other FAQs you would be eager to find answers to.
Now, that you are ready to start your podcast, I wish you the very best.
ROUNDING UP
There you have it on how to start a podcast in Nigeria.
As always, if there is anything I didn't touch on in this post, feel free to let me know in the comment session.
Also, let me know if there is anything you want me to talk about in the blog or my YouTube channel.
Follow us on Twitter and Instagram. Subscribe to my YouTube channel and don't miss out on our awesome content there.
CHEERS!
Do you want to make money right from your campus and start building a successful life from school?