Hello guys,
Have you been wondering how you can promote your business on Instagram for free and make quadruple and more of what your current sales are?
There is good news for you.
First, Instagram and marketing go and in hand.
Second, users love to follow companies and small businesses on the platform.
So, you are in the right place to find answers that will get you on your toes and get those bank alert coming. But you've got some little work to do.
Please permit me to tickle your fancy a little.
Instagram now boasts of over 1 billion unique monthly users.
More than 500,000 of these unique users visit the social media platform daily. Instagram is the most engaged network after Facebook.
71% of Instagram users are below age 35. And an average Instagram user spends about 53 minutes, almost as much time as they spend on Facebook daily.
71% of US businesses claim that they use Instagram for business and 83% of Instagrammers say they discover new products and services on Instagram.
Are you still there? Hmmm (coughs).
With these statistics, you'll agree that Instagram is indeed a goldmine.
The question that comes to your mind, however, is how can you promote your business, increase your sales and scale your business using Instagram in 2020?
How do you make money on Instagram in Nigeria with your business?
11 Apps to Borrow Money Fast in Nigeria
Smart questions those. Now let's dig a little deep into the answers
See also: Top Instagram Hashtags for Nigeria Businesses
To start with, you have to understand that if you want to use Instagram to promote your business online, you have to create a separate Instagram business account.
Your business account is different from your personal account. One big difference is that there is a highlight window on the business account on IG which helps you to monitor the engagement rate on your posts.
Once you've created your Instagram business page you are set for business.
Follow these steps that I'll be highlighting one after another carefully. Please, take your time to implement the steps as effectively as possible.
Don't hesitate to come back to this guide whenever you find your Instagram engagement skills wanting.
We will be shedding light on how to use Instagram to grow your business under these subheads:
Optimize your bio
Be an active user
Post awesome contents – Videos, user-generated content, quotes, users generated content etc.
Post frequently
Create professional quality pictures
Show some lifestyle touch
Go Behind the scene
Work on branding – colour, Voice, theme
Hashtags – localized, personalized, global & brand-specific hashtags)
Call to action
Enable people to buy what they see
Use testimonials
Geotagging
Contests and giveaways – hashtag contests.
Instagram advertising
Follow and engage with influencers
Celebrate your achievements
Study your growth and observe changes in the Instagram algorithm.
Instagram stories and live video
Without further ado, let's get to business.
How to Promote Your Business on Instagram for Free
First things first, Optimize your bio –
About 25 million Instagram profiles are business profiles.  With this humongous number, your Instagram business profile must be outstanding.
Your Instagram bio must be intentional. It must be inviting, promising and direct. To cap it up, your bio must have a straight forward call to action directed to your audience.
Describe the benefits, not just features of your product or services. State your offer clearly and let your audience know what they'll benefit from following your page.
Other than buying a product or service from you, any other perks? Call to action should also be included in your bio.
Now let's talk about call to action
This is one of the most important points of your bio as it's the button that closes the deal. What action do you want your target audience to take to get your product?
Would they call a mobile phone number, visit your shop address, make an order via a website, etc. whatever your call to action, let it be clearly stated in your bio.
Other than in your bio, you would also need to place CTAs on some of your posts i.e. sponsored posts to help your audience take a particular action. Well, will touch that later.
See Adespresso's 50 calls to action Examples and How to Write a Perfect one – 
They will be of great help for you in creating awesome and super effective bios across social media platforms.
Another key aspect of your bio is your website link. This is the only opportunity to share a link on Instagram!
Don't let this opportunity go to waste. If you do not have a website, perhaps you may want to share a link to your Facebook page where you have an equally engaging platform and your audience may learn more about you.
Whatever the case, make sure the link column in your Instagram bio is not left empty.
Then your business name. This one is supposed to come under branding – which we will talk more on later but I just have to drop this one here.
Please avoid using names that do not align with your whole brand essence and identity.
Be a super active user in the Instagram community
Do you want to grow your Instagram business page to the point of increasing your sales? Spend more time on the gram.
There are no two ways about it. You have to be an active user in the social community and not just a passive one.
Truth is, Instagram is really social. It's a social community. Like other social communities and groups, activities and interactions take place on Instagram.
Be part of the discussions and engagements that go on IG. Apart from your frequent engaging and creative scheduled posts, be part of conversations that others bring up.
Like posts; comment on posts, respond to comments A.S.A.P; repost relevant contents and tag others who should see your posts and others'.
Be intentional about checking on the gram for relevant content that you can engage with to boost your brand.
Endeavour to do all these without necessarily appearing desperate for follows or too salesy.
For your convenience, you may target spending 30 minutes each time about two to three times a day on Instagram to make your presence felt.
I don't think that should be too much of a sacrifice for anyone who wants to make money through the platform, especially as you definitely see results.
So, make sure you spend time on Instagram making your footprints felt.
Post Awesome, mouth-watering contents, always
Content is king. Yes, we cannot overemphasize this. You cannot rely on liking and commenting on other people's posts alone to grow your followers.
You need content. Be the king of content. Create contents that will not only attract, appeal, and engage your users but also glue them to your page permanently.
Your content must be well structured, creative, picture-perfect, and attractive. There are various types of content that you can create to get your audience to love your brand forever.
Let's take you through some of the content types that go viral sending lots of traffic to your page and lots of leads eventually.
Instagram Content Types that work for your business and brand.
 #Videos
You can hardly do any wrong with videos on Instagram. Videos are quickly becoming a preferred content type on Instagram.
Users spend more than 80% of the time watching videos on Instagram in 2019 over 2018.
Videos are being uploaded to the platform more than four times per day in 2019 more than in 2018.
This a good indication of where to allocate your marketing resources when it comes to high-quality content on social media – Instagram videos.
As a clue, make videos showing the behind scene or the making of your products or services; videos of your customers rocking your brand, etc.
Inspiring and motivational videos hardly go wrong too. Whatever video you are posting, top-notch quality matters. Dark and blurry video quality wouldn't take your videos anywhere.
#user generated content are the easiest
User-generated content is some of the easiest and most rewarding content you can post on Instagram. By user-generated I mean contents that the accounts you follow produce.
By reposting such content that you find relevant and useful, you are creating a wealth of content for yourself without any sweets.
And the best part, you are promoting other people's pages, especially when you @mention them in the report.
User-generated content is always a win-win!
By pushing your followers' contents out, you gain their loyalty and love and they tend to stick with you and if they have a need for your product, you can be sure they will not think twice before patronizing you.
For the users, they enjoy publicity by your brand and for you, you enjoy their patronage later on which would translate to more business for you.
#quotes are the best
If there is anything people love so much, is it inspirational quotes?
We love them in all forms; on prints, on ceramics, on our T-shirts, as tattoos on our bodies; we hand them on posters and what's more, we love to see them on our Instagram feed.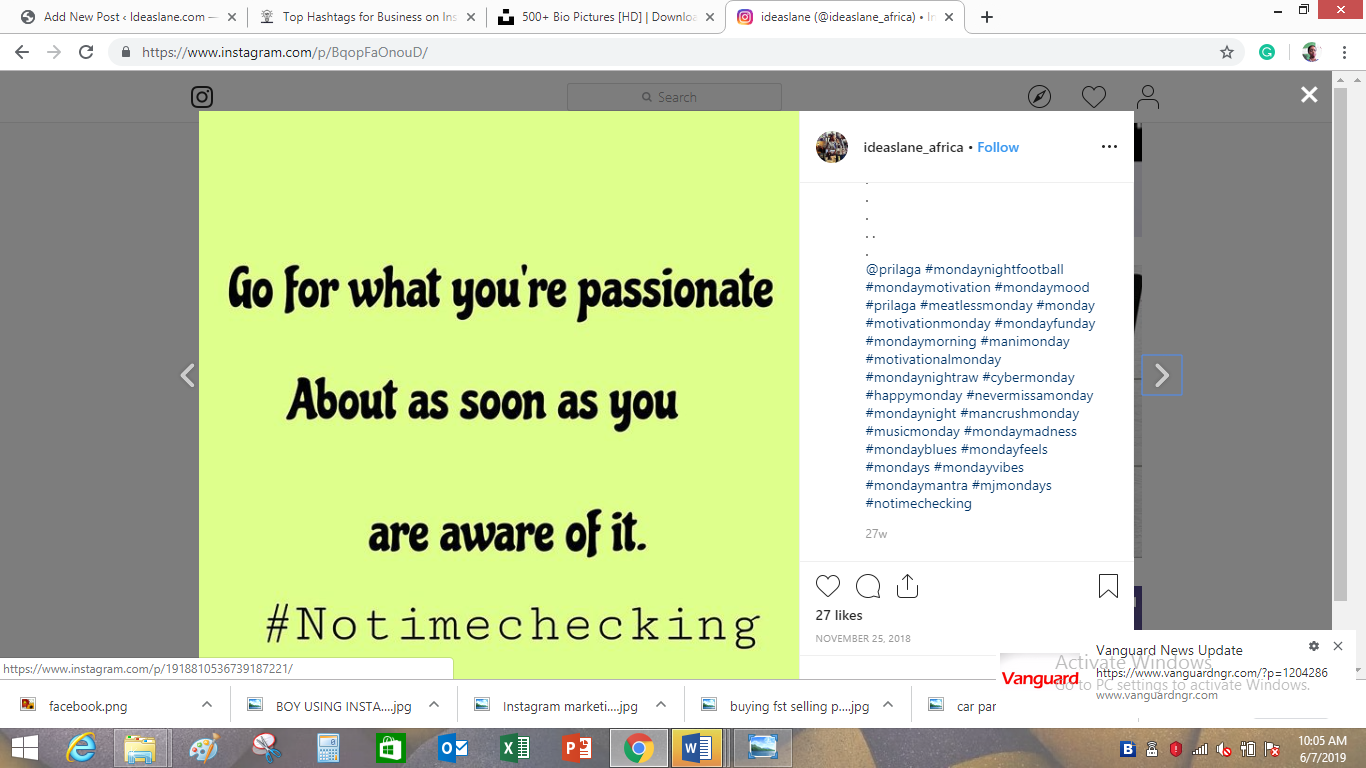 Quotes are enchanting like that. You can win the hearts of your followers and gain their love with amazing quotes content on your Instagram page.
The fact that it's a business page and you are looking for more buyers does not mean you should be salesy about your quotes.
Write quotes on life; motivation, success, failures, women, children, love, life, and any subject that will resonate with your audience and connect to their emotions.
There are a plethora of quotes on the internet these days like this one so you are not likely to run short of good quotes.
Just google it and give credits to the author when you are posting it so it won't look like those quotes are original to you.
If you can go the extra mile searching really motivating quotes that are not too common, the better. There are some overused quotes that you want to avoid just not to sound cliché.
#Jump on trends
Game of Thrones was on the lips of almost everyone on the planet earth some time ago.
Smart brands jumped on that trend and made posts around GOT to get the attention of their audience and then, tactically, promote their product and services.
Jumping on the bandwagon of trends like this would work anytime, any day if well executed.
Celebrity news; breaking news, trending hot gist, new music, latest weddings, and other viral news are trends you could jump on to promote your business on Instagram.
Like a pro, you can get those Instagrammers to notice you, make inquiries about your products and services, and of course, seal those deals.
Post Frequently at the best time
We've talked about post quality in-depth. Now you don't want to put out those top-notch, high-quality posts once a week and expect a miracle. It can't work! Your post must be frequent.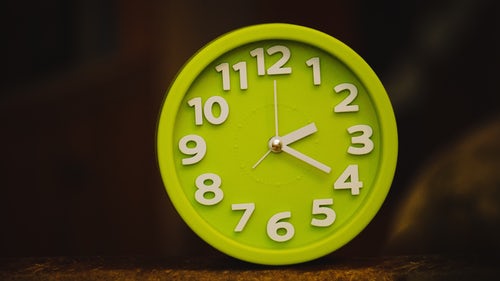 So you may ask, how many times should I post on Instagram to gain users and increase my sales?
Well, there is no hard and fast rule. Generally speaking, at the very least, you should post once a day. At most, three times a day, if you can keep up with it.
Anything more than three times a day may amount to you too much information for your followers. And we all know how we feel about those guys who flood our timelines with their posts.
Personally, I look for the slightest excuses to delete them. You can't afford to get that fate if you want to use Instagram to promote your business.
As for the question, what is the best time to post on Instagram in Nigeria? Expect
says it's around these periods:
Sunday: 10:00 a.m. to 2:00 p.m.
Monday: 11:00 a.m. to 5:00 p.m.
Tuesday: 5:00 a.m., 9:00 a.m. to 6:00 p.m.
Wednesday: 5:00 a.m.,11:00 a.m. and 3:00 p.m.
Thursday: 5:00 a.m., 11:00 a.m. and 3:00 to 4:00 p.m.
Friday: 5:00 a.m., 9:00 a.m. to 4:00 p.m.
Saturday: 11:00 a.m.
Buffer.com however, answers differently. They say there isn't any universal best time to post on Instagram. That instead, every brand has its own best usually times to post. So, find yours too.
Generally speaking, to know the best time of the day to post on Instagram, you have to test the waters and see for yourself.
For us, early in the morning at around 6.00 am works. Then for the evening, anything around 5.00 pm works well.
So to know the best time for your posts, ill suggests you pay attention to the time you put up your posts and what the response is like for the different time and stick to the best hour.
How to Promote Your Business on Instagram for free
Use professional top-notch quality pictures
. Instagram is becoming increasingly competitive so we cannot overemphasize the importance of quality pictures on your Instagram feed.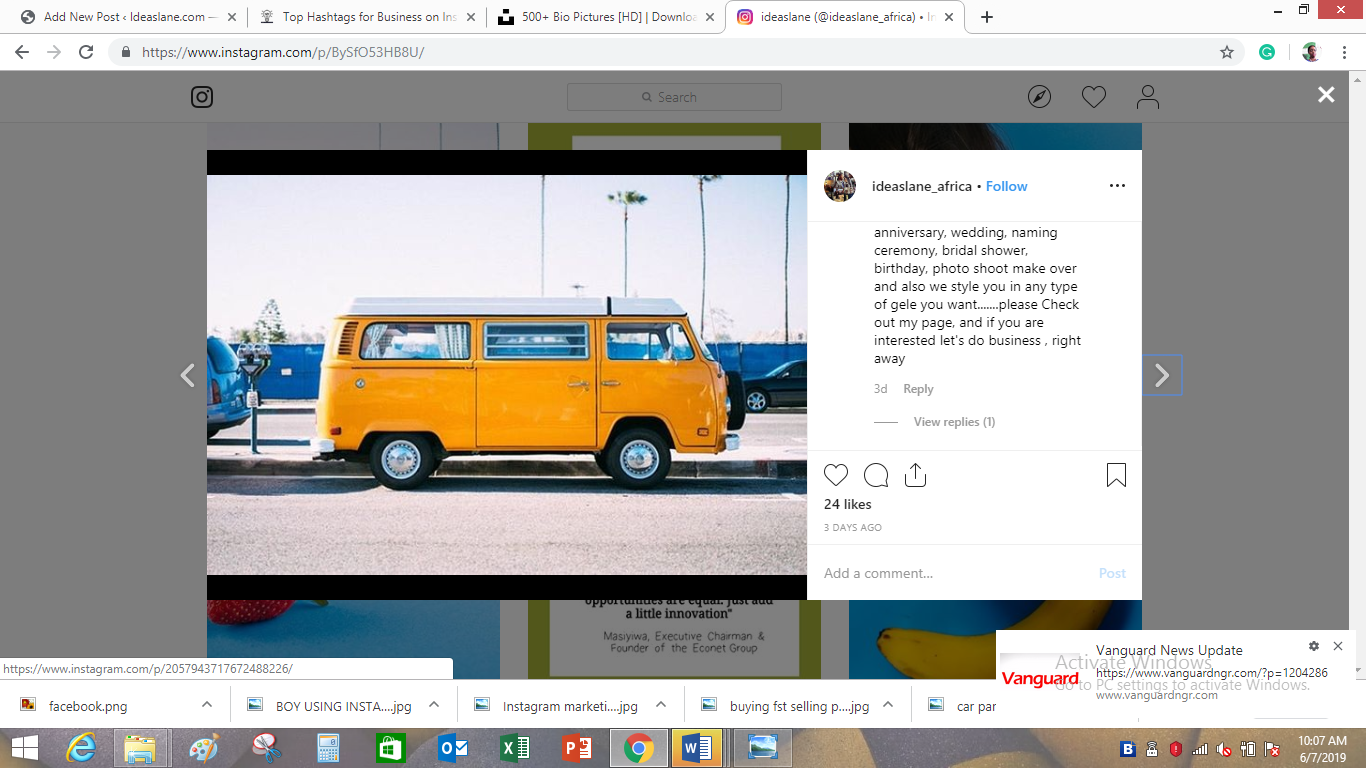 Whether you're posting a quote, an image of your products or other pictures, you have to get the best quality out there.
There are cool free pictures on Unsplash, but make sure you @mention the image sources. You can also create free pictures on Canva.
These 23 Tools and Resources to Create Images for Social Media will give you an idea of how to create professional pictures for your Instagram business account.
Google with 9.9M followers is the example that easily comes to mind here. They may not post a million pictures a day but their pictures are really clean and professional.
Give your post some lifestyle touch
Not every time promotional posts and salesy content. Sometimes, take your followers the lifestyle behind your brand.
Lifestyle pictures like ones showing how your products are being made or a natural scene of your office environment; life-inspired scenes and backgrounds will do no wrong any time, any day.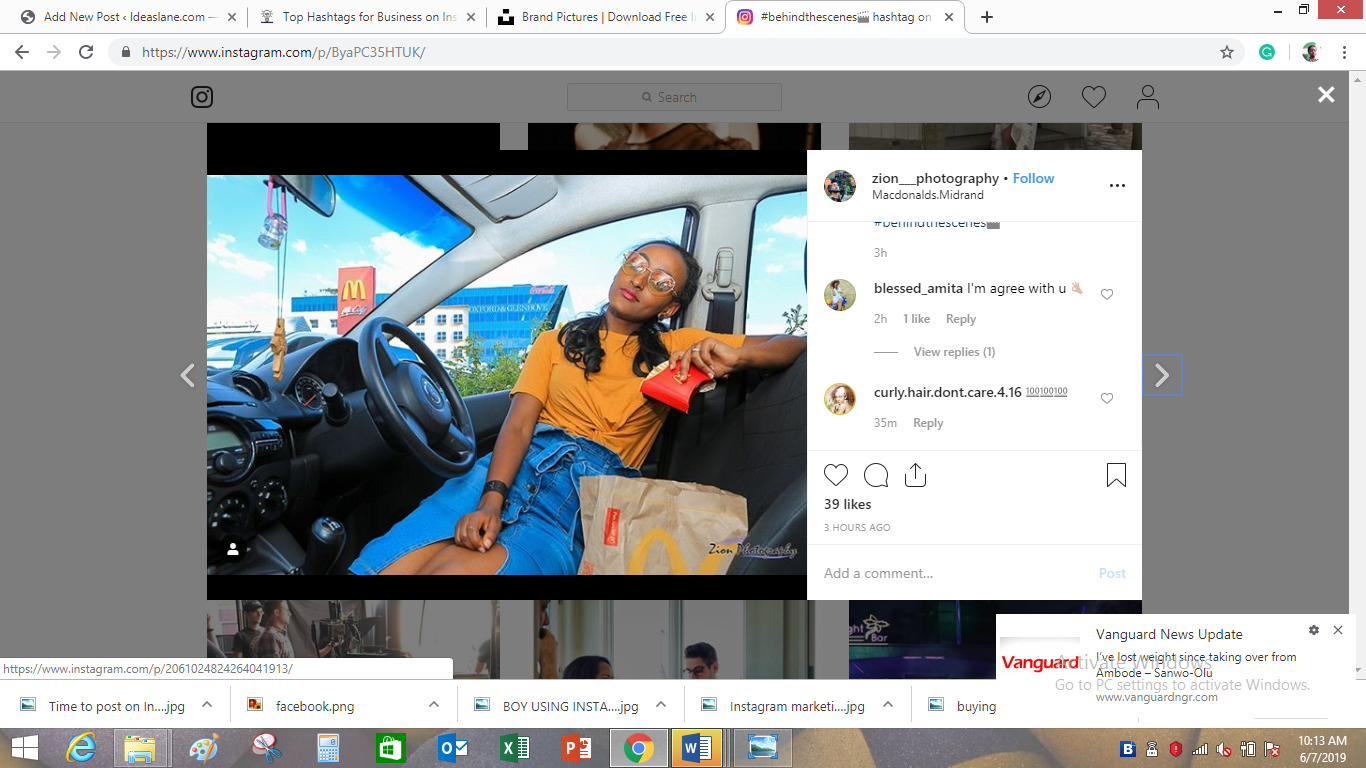 Try adding value and appeal to your posts if you want followers to stick with you. Use life-inspired scenes and backgrounds so that your users can have a clue into how that jumpsuit will look on them in the real world.
Or what those sunglasses will look like on a hot sunny day.
Coca-Cola Nigeria's Instagram page with 201k followers uses lifestyle posts a lot and it's paid off for them.
Notice how Coca-Cola Nigeria showcases outdoor pictures of real ordinary people and celebrities alike savouring their drinks.
Hop on the behind-the-scene culture and let your users know you better
Another type of Instagram feed you can use to promote your product for free on Instagram is the behind the scene posts.
Similar to showing the lifestyle behind your brand is doing behind the scene posts. If you produce your products by yourself why not take your users into the process of producing your products.
That way, your users will feel the human touch behind your brand and know that they are really dealing with a real human being like themselves.
Be intentional about your branding – colour, Voice, theme
If you want to build your followers and make money on Instagram in Nigeria, you have to be intentional about your branding.
What does your brand stand for? Are you a fashion business known for edgy, avant-garde or classic fashion pieces? Stick to your identity.
FashionNova.com has 15.6 M Instagram followers.  They are a global fashion brand that ships worldwide has its unique brand appeal.
They are known for modeling their fashion pieces on their sexy models to bring out the beauty in those pieces.
Anything different from stuff like this on their page will be less of what their followers and user expectations of them.
Talking of what your brand look should like on Instagram – and other social media platforms too – three things should be most important to you.
#Theme
Jazz Entrepreneur in Nigeria with close to 10k followers is one of my favourites when it comes to getting their theme right.
  #Voice
What's your voice o Instagram? Simply put, your voice is your brand ideas; your brand philosophy; beliefs, message, and ideas.
Your voice reflects in your content and that's why you need to pay attention to it so that you are passing the right message.
#colour
So this one is quite clear. As a brand that you are, big or small, I suppose you have a brand name, logo, and colour. Your brand colour should reflect on your Instagram posts.
This provides proof to your users that you are coordinated and organized, more so, it shows them that you are someone they can trust to do business with.
Tap into free Instagram filters and create great posts
Studies have shown that not all Instagram inbuilt filters give the same result on your posts. Some filters help drive more traffic to your posts than others.
Lexie Carborne's clarification of the Best Instagram Filters in Photography Apps is a great resource for you if you want to get your filter right, gain a more engaging audience, and ultimately gain more paying customers.
Add quality hashtags to your Instagram posts and get discovered
Using quality hashtags on your posts will not only allow your posts to be found when those hashtags are searched, but it will also boost your post reach.
There are different hashtags you could use with your posts; localized hashtags, personalized or brand-specific hashtags, and general hashtags.
You should infuse all these types of hashtags in your post to get the best results.
Localized hashtags are those that your local community search for. While personalized or brand-specific hashtags are unique to your brand.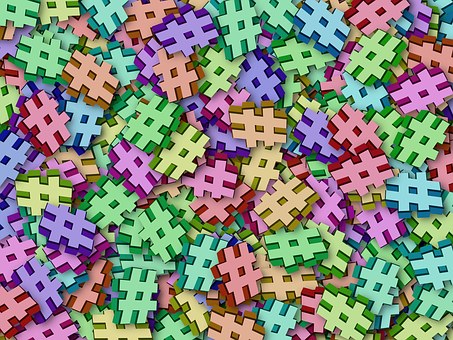 Other people can recognize your brand with your personalized hashtag. General Hashtags are a hashtag that used globally.
To get the best results, use more of your brand-specific and localized hashtags.
Because everyone is using the general hashtags on their post simultaneously, your posts may be lost among millions when those hashtags are being searched for.
In Nigeria, there are Top Hashtags for Business on Instagram. You should have these hashtags in your palm for when you want to make your posts.
But remember, just like the Instagram algorithm, relevant hashtags change from time to time so you have to always stay ahead of the hashtag trends.
See also: Trending Instagram Hashtags in Nigeria Today
Call your users to specific action and see results
Call to action is one element of an Instagram post that makes your users take that action you want them to take.
Whether it's a sponsored post, or a contest, or a post about a new product or a discount, always remember to add a call to action.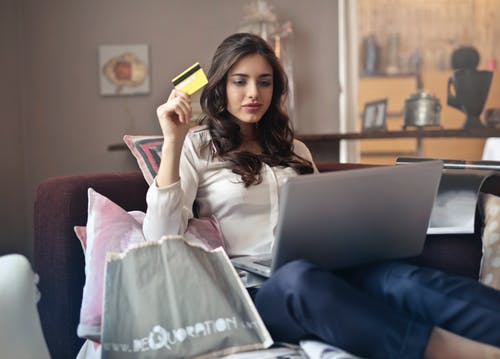 That's what will make your users take actions that will bring you the cash eventually.
A call to action performs the function of directing people to what they should do next. You may ask them to buy your product, visit your website, visit your address or call your numbers.
Use convincing testimonials to appeal to the emotion of your followers
Another way to promote your business using Instagram is through the use of convincing real-life testimonials
People love to hear from previous users their experience about a brand before going ahead to make a similar purchase.
User reviews are one of the determining factors of whether a buyer would go-ahead to purchase a product or not.
What your present users say about your product and services will go a long way in convincing potential customers to join the train.
Screenshot conversations with your users showing how they loved your product and how the product worked for them.
Find a way to make your users tell others their good experiences with your brand and capitalize on that.
Testimonials are one of the most effective ways you can use Instagram for marketing.
Naija Brand Chick with 137k followers uses testimonials like a pro and it works for them.
Boost engagement and strengthen the bond with your loyal followers
Instagram has 4.2B daily likes. Engagement on the platform compared to other social media platforms.
Once you are able to grow your followers with these steps above, you need to turn your loyal followers into paying customers. How can you achieve this?
There are some tips to help you boost Instagram engagement and attract paying customers:
#Inviting captions are the way to the hearts of your followers
Quality pictures are a great way of capturing the attention of your audience. But once their attention has been caught, there must be a follow-up: a beautiful caption.
A captivating, well-written caption is what would motivate your followers to engage with your post by commenting and liking your posts.
#Contests and giveaways are the magic wind of Instagram post engagement
Another way to engage your followers is by organizing Instagram Giveaways and contests.
Everyone loves giveaways and most people would do the little things that are expected to get those giveaways on the Gram.
Organize simple contests such as #hashtagcontests.
Ask your followers to use a hashtag you created for the contest and then report their photos.
The best photo gets a prize.  Post a catchy image of the prizes to be won and include the contest details in the caption.
Next, do a reminder post and put a deadline in the contest. Announce your winners at when due and get them their prizes.
Make sure your prizes are desirable and from your brand. Participants must follow you to enter the contest.
Do you remember the #10years challenge that went global recently? Now, imagine that challenge was for a particular brand. Wouldn't they be made forever?
Geotagging
Geotagging occurs when you add your location to your Instagram posts. On the top left of your post where your Instagram appears, the 'Add Location' button is right below it. There are many benefits of geotagging on Instagram.
Other ways to promote your business on Instagram
15. Instagram advertising
16. Follow and engage with influencers
17. Celebrate your achievements
18. Study your growth and observe changes in the Instagram algorithm.
19. Instagram stories and live video
ROUNDING UP
As always, if there is anything I didn't touch on in this post, feel free to let me know in the comment session.
Also, let me know if there is anything you want me to talk about in the blog or my YouTube channel.
Follow us on Twitter and Instagram. Subscribe to my YouTube channel and don't miss out on our awesome content there.
CHEERS!
Do you want to make money right from your campus and start building a successful life from school?