How can I make money online in Nigeria without paying?
Hey guys,
Today, you'll learn how to make money online in Nigeria without paying anything.
At the end of the blog post, I will also share with you some lucrative business ideas that a student can start with little or no capital. So, look out for that.
Now, without much further ado, let's delve into ways you can make money online as a student without any serious financial commitment.
Make Money Online without paying anything on websites and digital platforms
Make money Banking with V
Have you heard of V by VFD? Ok, I'll tell you about it. V by VFD is a is an online digital bank by one of the biggest microfinance banks in Nigeria, VFD Microfinance Bank.
With V App, you can earn up to N30,000 per month or more depending on how many people you can refer.
As said earlier V is a platform sponsor and managed by VFD is an online digital bank platform managed by Wema Bank.
You can only join the digital bank through a mobile app available for all mobile devices (Android And IOS).
To start earning from V, you need to download the App, register following the procedure, and activate your account with N2,000 (which you can always withdraw).
If you refer up to 25 people who also open an account with V, with a combined balance of N500,000, you get N30,000 monthly.
If you refer 75 friends with a combined balance of N2 million, you will earn N50, 000 every month. The more your referrals, the more money you earn.
As a student who has lots of friends and schoolmates, this way of making money online is best for you.
Transcribe And get paid
There is a website called Transcribe Me where you can start making money from transcribing online jobs.
Transcribe Me is a platform that offers multiple transcribing jobs to anyone with zero experience.
What's more, there is no cost to join this platform; all you need is a laptop/pc and an internet connection to earn from this platform.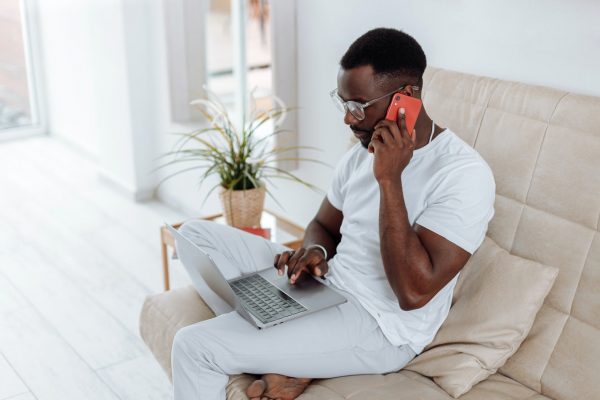 You could earn up to $15 – $22 per audio hour. Now, that's not too shabby. You'll put in some work, though, but it's nothing you shouldn't be able to do.
Cryptocurrency
I'm sure you have heard about cryptocurrency. And if not, what planet have you been to? Lol. Anyways, cryptocurrency in simple terms is a type of digital or virtual money.
It serves as ordinary money, such as dollars, pounds, euros, yen, etc.
But it has no physical counterparts — banknotes or coins that can be carried around, that is, the cryptocurrency exists only in electronic form.
See Also: How to invest in Nigeria
Bitcoin is one of the most popular cryptocurrencies but there are lots of other popular ones now. Many businesses now accept crypto as a valid payment form.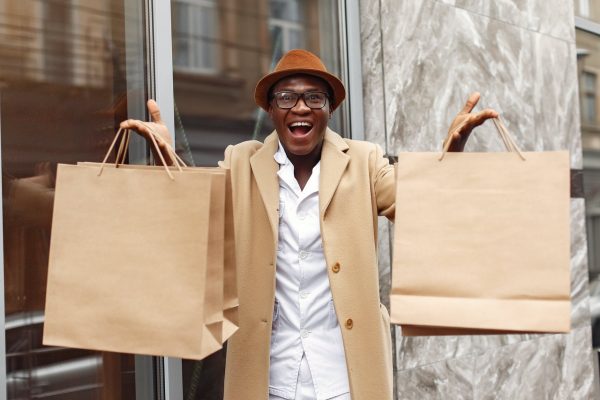 Some even think someday, cryptocurrency will be the main form of payment. So, how can you make money from cryptocurrency?
You need to study the cryptocurrency market and buy coins when the prices are low to sell when they are high.
Online survey
If you are looking for how to make money online in Nigeria without spending anything, then online surveys are your best bet.
As a student, you can redirect the time you spend on social media doing nothing into filling surveys online and get paid after the successful completion of the surveys.
Many brands want to better serve their customers, so they pay some websites to help them send out surveys for potential users to fill. The websites in turn pay you when you fill some of those surveys.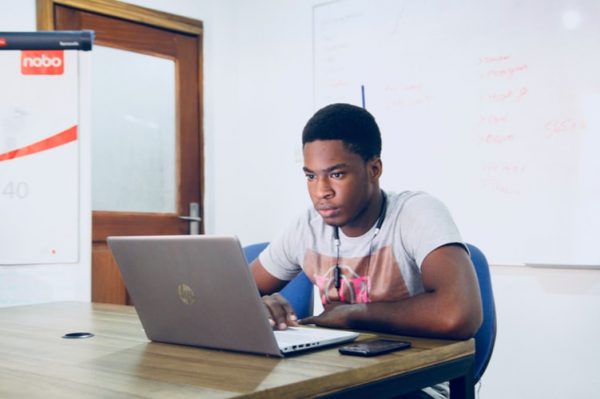 Not all survey websites allow Nigerian users but here are some online survey websites for Nigerians.
Although what surveys pay is very minimal when you are able to fill lots of them payday, what you earn becomes tangible.
How to Make Money Online without spending – video games
Test trendy video games
One way a Nigerian student can make money online is through testing trending video games. Obviously, this makes money idea is for video game lovers.
You can get paid to test video games on Game Testers. You are expected to do some tasks before you get paid.
More is required to test a video game than just checking how fun the game is or not. You also have to check the game for language, bugs, compatibility, glitches, spelling, etc.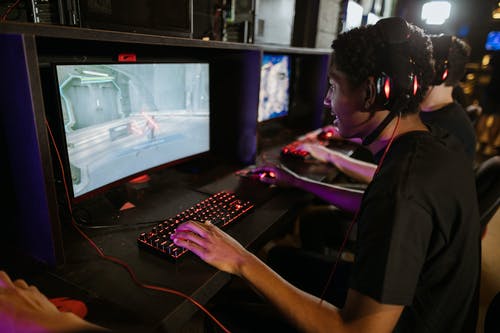 However, there is a test to pass before you can become a tester and there are different positions available. Game testers usually earn between $50 to $120/hour or more.
How to Make Money Online in Nigeria Without Paying Anything
Earn by playing video games online
It's cool to know that there are some apps and sites that pay you in cash, cryptocurrency, or PayPal funds when you play online games such as Virtual Slots, Solitaire, etc.
Some of these games too can be played on your game console, desktop computer, tablet, or smartphone for fun.
You can make money online in Nigeria without paying anything, just for playing games online using your android phone & without any initial investment.
If you're not interested in becoming a professional gamer but want to earn some easy cash each month playing games, this idea is best for you.
Some of the sites that you can consider Lucktastic, InboxDollars, Swagbucks, Mistplay, KashKick, Second Life, World Winner.
Make video game tutorials
Talking about starting a YouTube channel, one of the best-selling YouTube niches in gaming. We can narrow that down to gaming tutorials.
Some of the most popular YouTubers in the world operate in the video game tutorials category.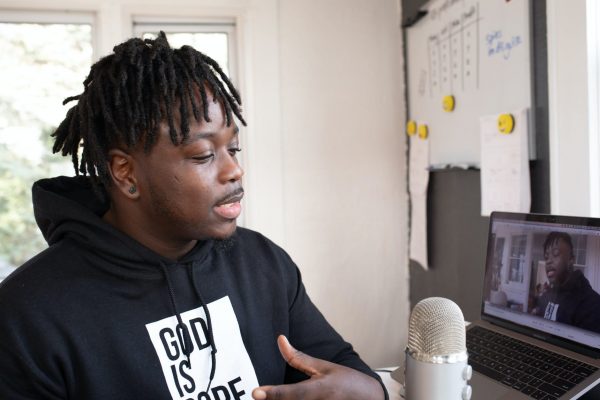 PewDiePie, one of the most subscribed YouTubers in the world with close to 120 million subscribers is a good example. He makes hundreds of millions of dollars on his channel monthly.
Make Money Online Without Spending Anything – E-Commerce/Websites
Blogging
Blogging is one of my favourite ways you can make money online without spending much, I kid you not.
All you need to start a blog is to get a domain name, a web host, and choose your blogging platform – preferably, WordPress – and then, start publishing.
The first step to setting a blog business is choosing a good name for your blog. It is important to choose a name that flows with the theme or topic of your blog.
Before you launch your blog, you need to think about these tips when choosing what to blog about: Blog about something you enjoy; something with plenty of room for discussion, and choose a niche that can make you money.
Here are some of the best blogging niches you can start in Nigeria now.  These tips for beginner bloggers will help you kick-start blogging and make money fast.
Sell stock photos
Wanna make up to $100 a day online without investment? Simple. Sell stock photos online.
Do you love photography? Do you have a passion for creating beautiful enthralling images?
Then selling stock photos online is one way you should be looking into apart from other ways of making money from photography.
There are many stock photography websites like Getty Images, Getty Images, Depositphotos, iStock, Dreamstime, Shutterstock, etc.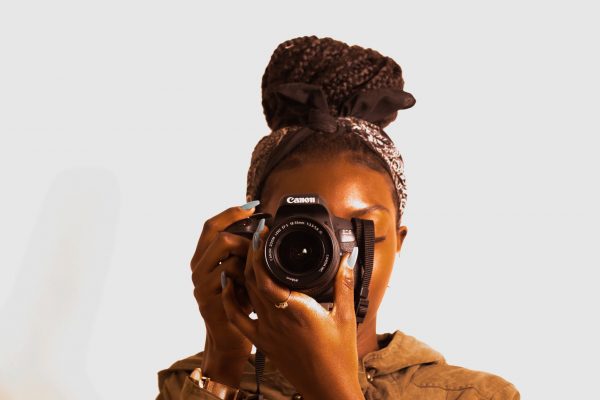 People looking for beautiful images online go to these websites to buy them. Those websites in turn rely on professional photographers like you to have photos to display on their websites.
When people buy your photos from any of these platforms, you get paid too. And give the platform a little fee.
e-commerce/sell online
Another one of the easiest ways to make money in Nigeria is e-commerce. E-commerce simply means commercial activities – buying and selling that take place online.
You already know the likes of Jumia and Konga, the giants of e-commerce in Africa, right? Did you know you could be making money online through these e-commerce platforms?
Yeah, you can make as much as $100 dollars daily or even more based on how much you are able to drive traffic to your shops on these platforms.
In simpler terms, you can create a profile on any of these top e-commerce websites in Nigeria, display charming images of your goods and start making money when people buy. The e-commerce platform you use will take a tiny fee from you.
Sell on Jumia/Konga
You can also make money online by selling any of these fast-selling items online in Nigeria. I will recommend these e-commerce platforms because they already have a huge traffic of users.
By creating a profile on the platform, it becomes easier for you to sell your item via these platforms at a competitive price.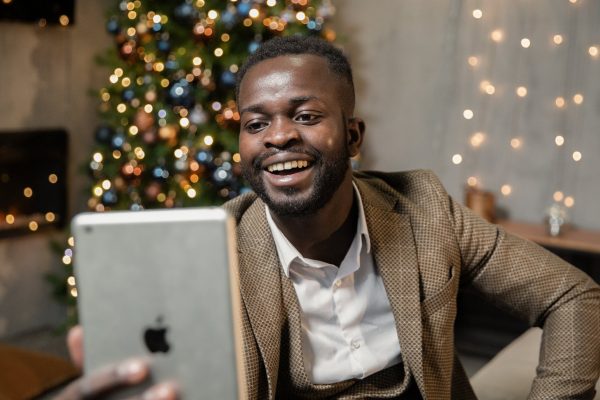 This is another idea on how to make money online in Nigeria without paying anything. If you don't have money to stock goods, you can adopt drop shipping and not spend anything.
Freelancing
If you have digital skills such as graphics design, copywriting, video editing, animation, digital marketing, website setup, etc., you can start making money online without spending any money.
There are some freelance websites where people go to find skilled professionals when they are looking for people with these skills above. Fiverr, Upwork, Flexjob, Toptal, etc.
By creating your profile on these websites, you can start getting clients who need your services.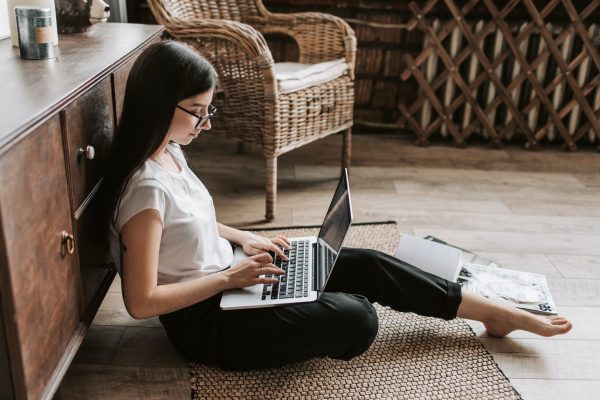 Once you get one client, you should be able to get referrals from them and with that, you can start earning real big daily from providing freelance services.
Make money on Esty
Esty is another platform through which you can make money online in Nigeria without spending anything.
Etsy is an American e-commerce company focused on handmade or vintage items and craft supplies.
The platform allows you to earn through a simple model of selling their vintage art and crafts items to interested buyers.
If you have vintage materials like jewelry, bags, clothing, home décor and furniture, toys, art, as well as craft supplies and tools, you can start selling these items to make money from home without paying anything.
The platform is free to use and delivery is covered. The only challenge could be how to get your money when a sale is made and this is rectified with PayPal or other available payment options.
How much can I make through Esty? The average value of an item sold on Etsy is around $23.43.
How to Make Money Online Without Paying Anything – Social Media Platforms
Become a brand influencer
If you've been asking, 'How can I make money online without paying a dime in Nigeria?', this one should be a no-brainer for you.
There are so many small and medium brands looking for mini-influencers who would help them promote their brands.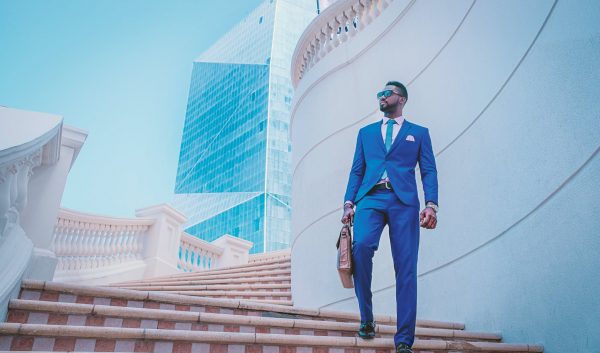 If you are able to build a personal brand on social media, especially, Instagram, you can attract some of these brands looking for mini-influencers, not popular celebrities.
You can start form learning How to become a social media influencer in Nigeria
Influencers make money via brand without spending anything, literarily by building a personal brand that businesses love.
Make Money Using Facebook, Twitter & Instagram
Instead of just wasting your hard-earned internet data to view celebrities' feeds, you can make money using these social networking platforms.
The main requirement is a reasonable number of followers for any specific reason.
For example, many fashion stylists regularly share photos and content related to trending fashion. That's why thousands of people started to follow them.
If you have the same situation as this and you have a fan following of a few thousand people. You can earn money here by sponsored posts, sponsored stories, sell your own products, sell your photos, affiliate marketing, influencer promotion & reviews, etc.
As you know, Facebook has a user base of billions of people. You can easily create any topic there. Post on your page regularly, and you can easily earn money by paid posts.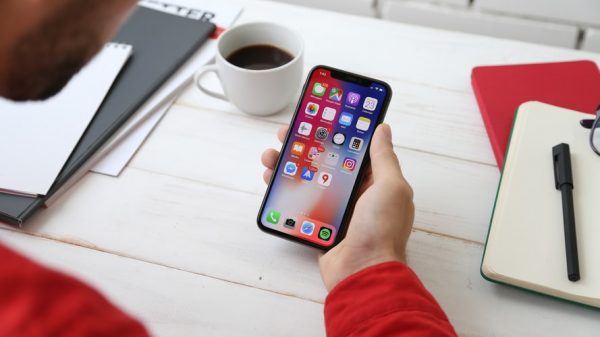 Instagram is also the most popular photo-sharing platform. Many Instagram users increase their followers by regularly updating their content. After that, they can quickly post sponsored content on their account.
Other Ways to Make Money Without Paying Online in Nigeria
Affiliate marketing
Affiliate marketing simply means recommending trusted products and services to potential buyers and getting paid when they make a purchase of such products or services.
With affiliate marketing, you can easily make money without spending anything, yes, from the comfort of your room.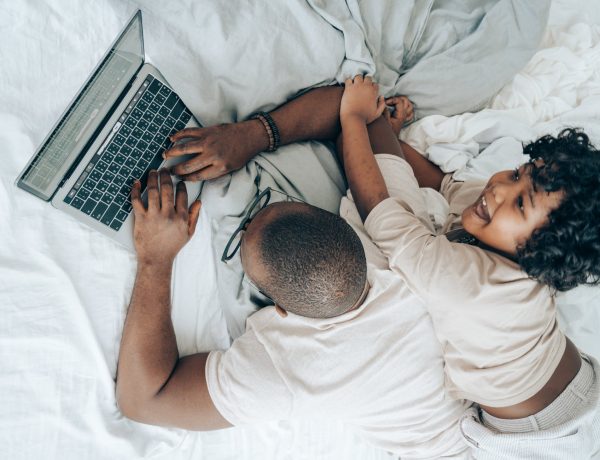 To start affiliate marketing, you need a social media to account with a reasonable number of followers or you may start a blog.
Affiliate marketing is all about referring customers to products or services and getting a commission for them when they buy.
For example, if you have a social media account or blog post where you talk about makeup, your audience can easily see you as a pro and when you recommend a product, they can trust you.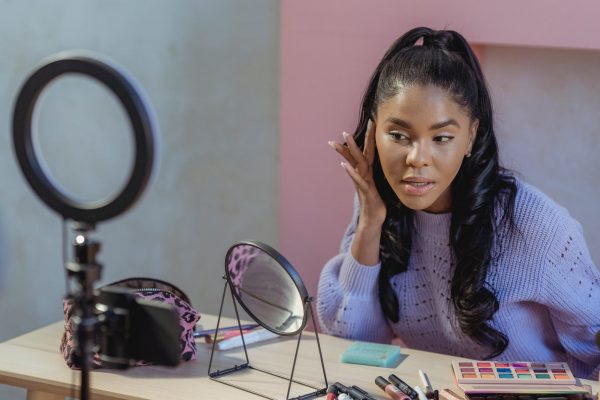 You can then start affiliate marketing of makeup products that is commission-based. Now, if you have an agreement with some makeup brands, that for referral that buys, you get 10% commission.
These brands now give you links to some of the affiliate products that you think are reliable. You then share these links with your followers through your product reviews.
The link enables the brand to track how many customers click to buy from your pages.
Data Entry
If you have a good eye for detail, a data entry job may be one of the ways you can earn online without spending anything in terms of investment.
In many cases, data entry jobs can offer tremendous work-from-home flexibility.
Data entry professionals use computers and data processing programs to enter information into a database or documentation platform.
Data entry job descriptions may also include transcribing data from recordings or phone conversations.
Websites like Smart Crowd, Fiverr, Click Worker, Scribie, etc. are some of the good places to find data entry jobs.
YouTube videos
Making YouTube content that is consistent and drives traffic can soon make you a pretty boxed-up dude. Yeah, there is money to be made on YouTube.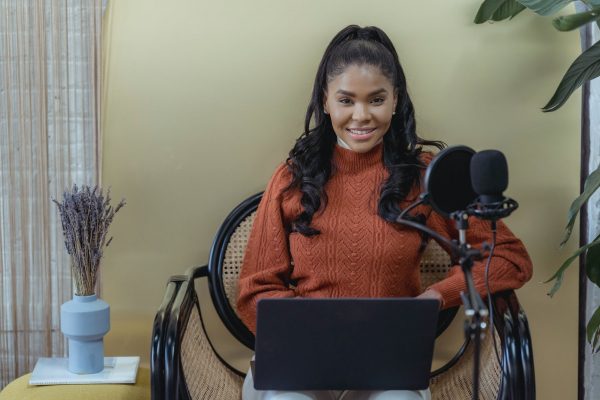 If you have a flair for speaking or you love sharing interesting ideas and thoughts with people or you just like to inspire other people with your story and daily life, why not create a YouTube channel?.
Yes, with YouTube, you do what you love and you still get paid for doing it. Isn't that cool? Here is how YouTubers make money in Nigeria.
Publish a Kindle e-book
Amazon Kindle publishing makes has democratized publishing. In those days, publishing used to be the reserves of the rich who could afford the huge money it costs to publish a book and market it.
With Amazon Kindle Publishing, you can become a published author making hundreds of dollars daily from the sales of your book.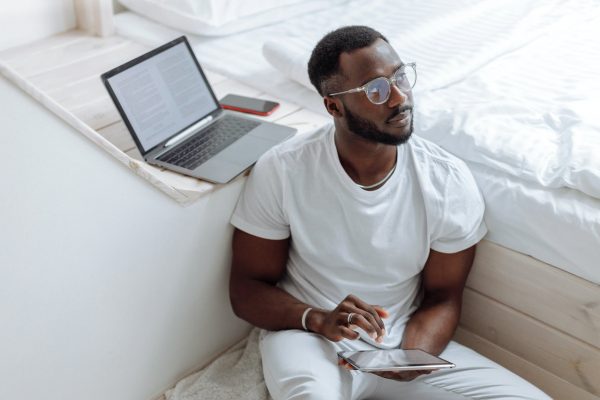 To make money from this online business idea, you need to first research topics that people are looking for information on. You can do this by searching for topics on amazon e-books.
You may type a random search term and see how it auto-completes, this will give you an idea of what people are constantly typing and searching for.
Once that is done, write your book and learn how to publish it on amazon kindle.
Create online course
An online course could be a PDF, a 4- minutes long video recording or less, an audio file, or any other format.
Simply put, an online course is a way to learn a new skill or gain some new knowledge from the comfort of your own home.
They can either be paid or offered for free. Some are offered by educational institutions, while others are produced by experts in their field.
So, if you are an expert in any field, and people are looking to learn that skill or gain the knowledge, why not put together your knowledge and sell it to those who need it?
With your social media platforms and little ads, you can create awareness for your online course and make good sales – provided your course is very valuable.
You may want to start form learning how to promote your business on Instagram.
Offering feedback on websites and apps
From time to time websites and mobile Apps are always looking for ways to improve on user experience for their users.
No matter how good a website looks, it goes through certain adjustments for the continued best users' experience.
There are paid websites for surveys and feedback where you can earn online in Nigeria.
Your role may include assessing websites user experience by navigating the website and offering meaningful feedback based on your observations.
Some of the survey and feedback may take a tester up to 15-25 minutes to complete. Upon completion, you will be paid. You can earn up to $50 or more for completing these tasks.
Create an Android App
Am sure, the first thought that came to your mind when you saw this idea was, I can't create an android App!
No, you don't need to take any web development course.
You can just create an Android app by following a few simple and easy steps.
Google has made it so easy to create simple Android apps. You just need to read those steps on the Android developer website. It does not require any technical skills to create an accessible app.
By creating a useful app, you can put Adsense ads on your android app and earn daily without stress.
ROUNDING UP
Here you have it on how to make money online in Nigeria without paying anything.
As always, if there is anything I didn't touch on in this post, feel free to let me know in the comment session.
Also, let me know if there is anything you want me to talk about in the blog or my YouTube channel.
Follow us on Twitter and Instagram. Subscribe to my YouTube channel and don't miss out on our awesome content there.
CHEERS!
Do you want to make money right from your campus and start building a successful life from school?