How to make money online in Nigeria as a student
Hey guys,
Today, I'll be showing you how to make money online in Nigeria as a student.
Going by the increasing cost of living and economic insecurities in our country, it has become a matter of survival for students to have side hustles aside from their pocket money.
Some students may find these online jobs suitable while others may prefer to sell these items on campus to make money.
If you prefer to make money passively online, then this blog post is meant specially for you, make sure you read till the very end.
How to make money online in Nigeria as a student
Invest in crypto
Cryptocurrency is an online currency that functions as the traditional currencies such as the dollar, pound, or naira.
The main difference is that crypto is a virtual or digital form of money that can be used for buying and selling across online platforms.
You may be thinking right now, 'how can I make money from cryptocurrency? Well, it's no rocket science.
The same way people buy a dollar and stack it in their account when it falls and resells it when it skyrockets, you can also earn from crypto similarly.
See Also: How to get an instant loan as a student in Nigeria.
If you can study the crypto market very well, you will be able to know the right time to invest in it and the best time to sell and catch out.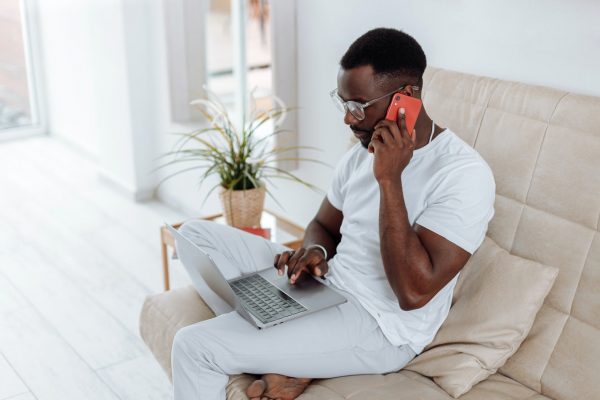 There are different cryptocurrency platforms like Bitcoin, Ethereum, Binance coin, Dodge coin, etc.
Crypto is one of the good ideas for you if you are looking for how to make money online in Nigeria as a student.
But here comes the warning: Don't invest all your life's savings when starting out.  Start with very little amount and see how it works from there.
Transcribe and get paid
Transcribing jobs are remote jobs that require you to convert audio or video files in text form.
Mainly, you'll have to listen to existing records that are assigned to you and type them out accurately.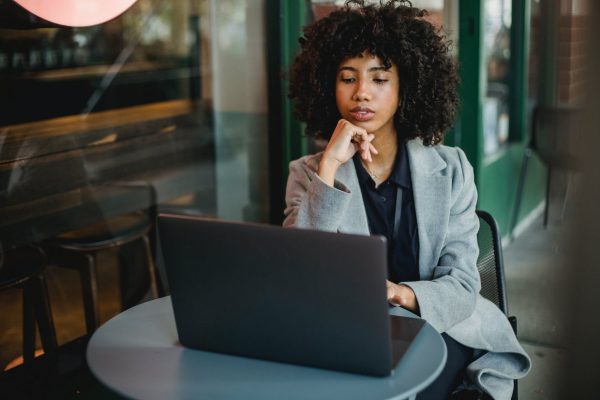 You don't need to have any experience or formal education to sign up on transcription websites.
But you should have a good typing speed, good listening power, and accuracy. You can attain all of this by practice.
You could earn up to $10-$15 dollars per hour.
Some of the top platforms where you can find the best transcription gigs are Transcribe me, Flexjobs, Gotranscript, Rev, etc.
Transcription jobs are a fit for undergrads who wants to know how to make money online as a student in Nigeria.
Bank your money and get paid
There are some digital banking apps that allow users to open an account, save a very small amount of money, and get paid monthly.
Now, that sounds too good to be true right?
Wait for the details.
Have you heard of V by VDF? It's an online digital bank by VDF microfinance bank, one of the best microfinance banks in Nigeria.
With V App, you can earn up to N30,000 monthly depending on the number of referrals you are able to refer.
You'll also be required to activate your account with N2,000 naira (which you can always withdraw).
Your referrals will also have to activate their account with at least N2k.
Users can earn up from N30 to N2 million naira monthly. It all depends on your ability to put the word out to your contact.
Invest in Stocks
You can also make money online as a student in Nigeria by investing in stocks.
Apart from being one of the most secured investment portfolios in Nigeria, you can also make some gains when you invest in the Nigerian stock exchange through capital appreciation dividends and bonus issues.
You may want to start by learning how to invest in stocks in Nigeria.
Earn from testing video games and other tasks
Obviously, this idea is for video game lovers. So, where are my video games addict?
You can start earning from your love for games.
People get paid to test video games on Game Testers. On these platforms, you would be expected to do some tasks before you get paid.
But there is more to testing a video game than just checking how fun the game is or not.
You would have to also to check the game for language, bugs, compatibility, glitches, spelling, etc.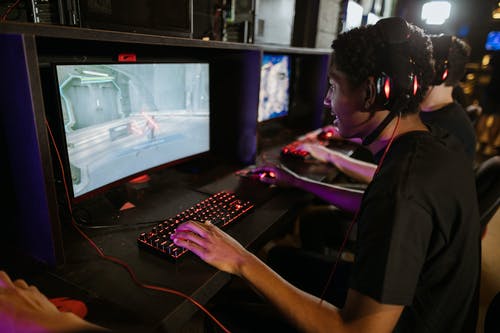 However, there is a test to pass before you can become a tester and there are different positions available. Game testers usually earn between $50 to $120/hour or more.
Here are some video game tester platforms where you can get jobs.
Paid surveys
Anyone who is a regular reader on Ideaslane and watches my YouTube will know that I always suggest paid survey websites as some of the platforms to make money online as a student.
Although what you make from filling these surveys may be very little compared to other ways you can make money as a student,  earning a few dollars per survey is not a bad idea for a student.
If you are able to complete surveys on these best-paid websites for Nigerian users, then you can even earn more.
You may start here by learning more about paid surveys websites in Nigeria.
How to make money online as a student in Nigeria
Become a freelance writer
Do you have a passion for writing and reasonable writing skill? If you do, you can also earn money online as a student.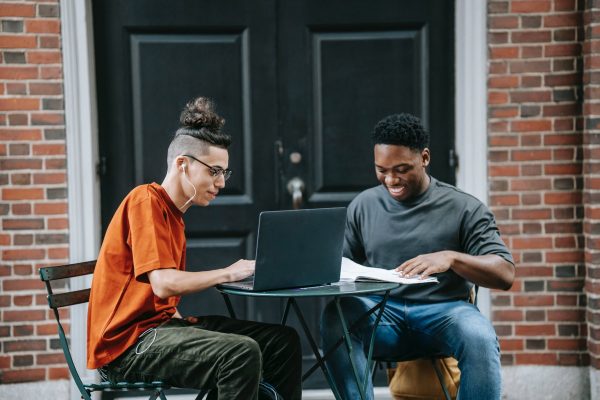 You can make money from writing for blogs and websites. You can also get writing jobs on platforms like Fiverr, Upwork, Contena, Iwriter, etc.
Apart from these, you may want to publish your own ideas in an e-book format and make money from its sales.
Amazon Kindle Publishing is the best platform for and selling e-books.
Before you start an e-book, make sure you do your research and choose hot selling topics that people will be willing to pay for.
This guide on how to publish and earn from an e-book is a good place to start.
Start a YouTube channel
YouTube is the biggest thing present in the world of content and digital media.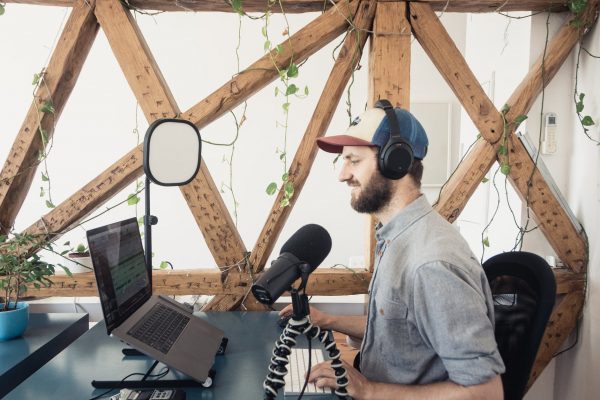 As of the time of writing this post, YouTube has over 2.5 billion active users and counting.
So, if you have a channel today, you will have more people to subscribe to it and engage with your content.
Moreso, that will mean more money for you since you can make money from monetizing a YouTube channel.
If you ask me How can a Nigerian student make money online? My best answer would be from YouTube.
YouTubers make thousands of dollars monthly from their channels. Little wonder the platform is a full-time job for many these days.
Being a YouTuber does not disturb your schoolwork as long as you are able to plan around it.
Remember, you don't start making huge money when you start.  It will be gradual but if you stick to it, you'll soon be earning big.
You may want to learn how Nigerian YouTubers get paid before starting out.
Earn from editing video
Video editing pays a lot these days in the era of story-telling.
A lot of brands these days employ videos to tell their stories and reach out to potential customers.
If you have video editing skills, you can start making money from your skill. Lots of small businesses are looking for your services.
You can start by putting up a catchy profile on social media and professional networking platforms like LinkedIn.
You may also want to reach out to small businesses via social media DMs and all. Once you get one of two jobs and you over-deliver, you are in for some good business.
Start a Vlog
Vlogging is also a good idea for students who want to earn something outside the pocket money their parents give them.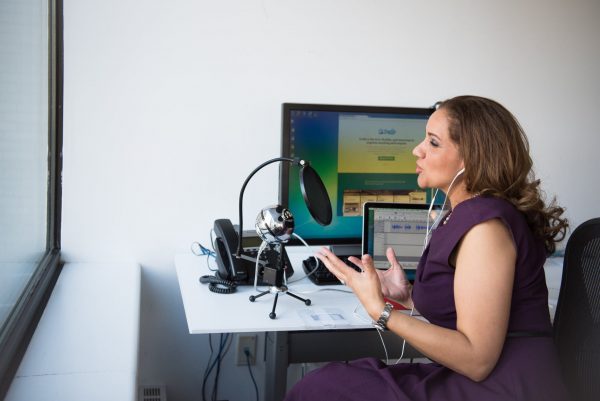 Vlogging as you may know is the video version of blogging. Vlog simply means video blog or video log.
If you love to start a lifestyle video blog where you take people through some of your personal experiences, then vlogging is for you.
YouTube could be your vlogging media or other social media. You can get paid from sponsored adverts, brand endorsements, and other advert forms.
Start a podcast
Similar to a YouTube channel, you can also start a podcast of your own and start getting paid.
The number of listeners you are able to get will determine how well you are able to monetize your podcast.
Some people prefer podcasts to YouTube because it's an audio file and no one has to see their faces.
If you are the shy type but you still love to talk and express yourself, you should try podcasting.
The good thing is that you can also earn from a successful podcast channel.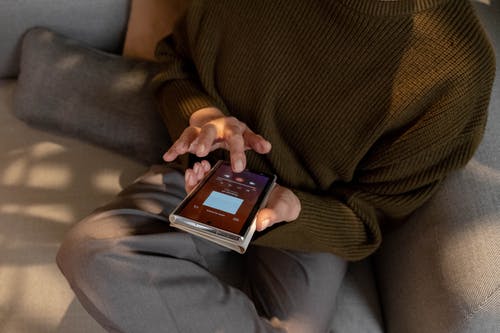 This guide on how to start a podcast in Nigeria is a good place to start.  Here is how you can make money from your podcast in Nigeria.
Become a brand influencer
As a student, you can become a mini-influencer in Nigeria and start working with brands looking for small-sized influencers.
Not all brands can afford the likes of Big Brother Naija x housemates to advertise their products.
Some are just looking for small influencers with a few thousand engaged followers. You can play in this area.
You need to start building your following base by being intentional about your social media content.
First, identify a platform you want to be known on. Is it IG, Facebook, Twitter, YouTube or others? Then, check this detailed guide on how to become an influencer in Nigeria.
Make money on social platforms
If you love buying and selling, you can leverage social media platforms to sell hot-selling items and make money as a student.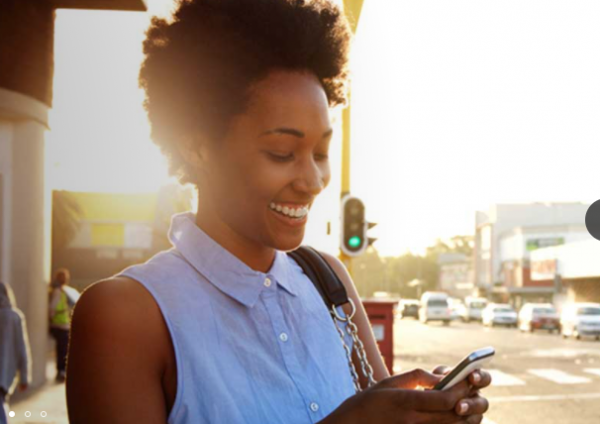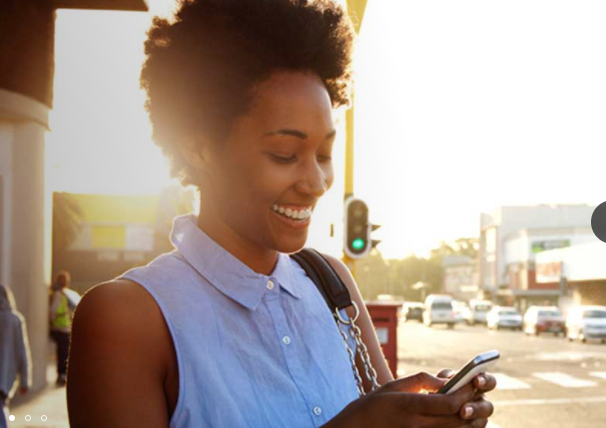 The good thing about social media is that you don't need to pay any money to be on them, it's totally free. Making money on social media will only cost you your internet data.
Don't have an idea what to sell as a student? Here is a list of the best items you can sell as a student in Nigeria.
Earn from blogging
Unlike what some people would want to have you believe, blogging is still very lucrative.
You are currently reading a blog right now and I hope this blog is providing answers to the query that brought you here.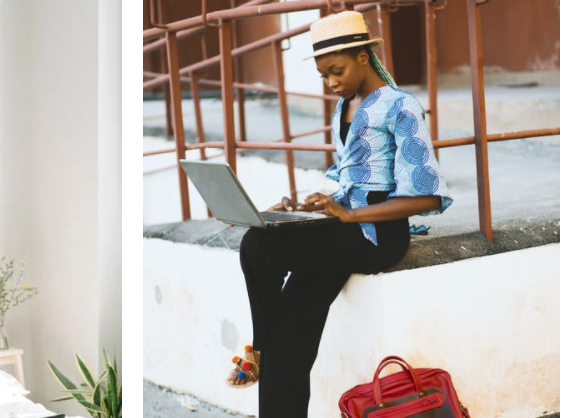 Anyways, back to the point, you can make money online as a student in Nigeria through blogging.
The most important thing in starting your blog is choosing the right niche that would drive traffic to your blog.
Here are some best blog niches in Nigeria that you may want to choose from.
You need good knowledge and interest in any niche you choose so it can be sustainable.
This guide on how to start and make money from blogging in Nigeria is a good place to start.
How to make money online as a student in Nigeria
Sell digital products
I mentioned above that as a student you make money from selling items via social media. Similarly, there are digital products you can create and sell too.
Digital products offer the easiest and least expensive point of entry for any aspiring entrepreneur like a student.
A digital product is any product you sell online that doesn't have a physical form or substance.
You can't hold a website theme in your hand, smell an e-book, or taste a software program.
Some of the digital products suitable for a student who wants to earn online are online courses via text, video, and audio assets; e-books, photography, music, Apps, recipes, software programs, research, and data, etc.
Earn from data entry
If you have a good eye for detail, a data entry job may be one of the ways you can earn online without spending anything in terms of investment.
In many cases, data entry jobs can offer tremendous work-from-home flexibility.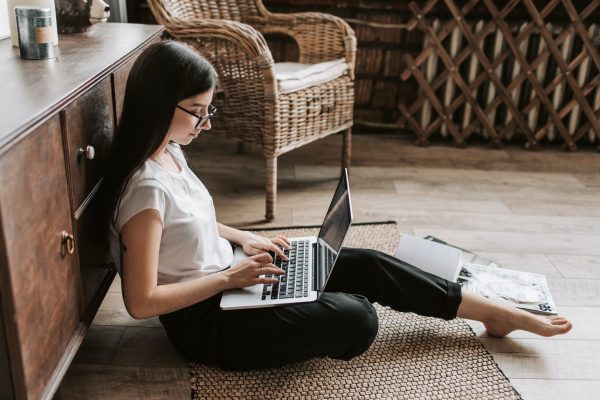 Data entry professionals use computers and data processing programs to enter information into a database or documentation platform.
Data entry job descriptions may also include transcribing data from recordings or phone conversations.
Websites like Smart Crowd, Fiverr, Click Worker, Scribie, etc. are some of the good places to find data entry jobs.
Sell on creative marketplaces
There are some platforms where you can sell your digital skills like animation, video editing, graphics design, logo design, book cover design, etc.
You can make cool money from these creative platforms like Fiverr, Upwork, etc. if you have any of these high-demand digital skills.
Sell vintage items on Etsy
Esty is another platform through which you can make money online in Nigeria without spending anything as a student.
Etsy is an American e-commerce company focused on handmade or vintage items and craft supplies.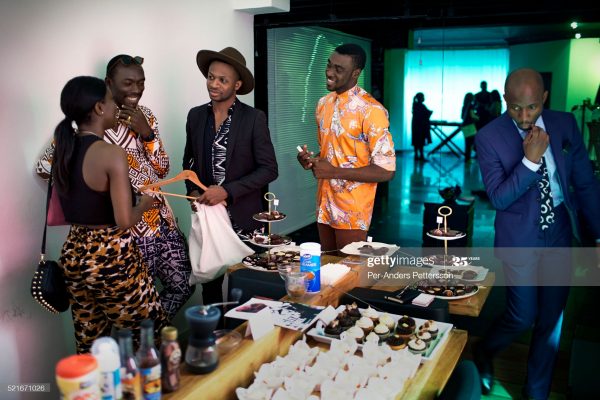 The platform allows you to earn through a simple model of selling their vintage art and crafts items to interested buyers.
If you have vintage materials like jewelry, bags, clothing, home décor and furniture, toys, art, as well as craft supplies and tools, you can start selling these items to make money from home without paying anything.
Sell photos and earn
Students who love photography can earn from their passion too. If you love taking creative, crystal-clear portrait pictures, then, you could turn your passion into money.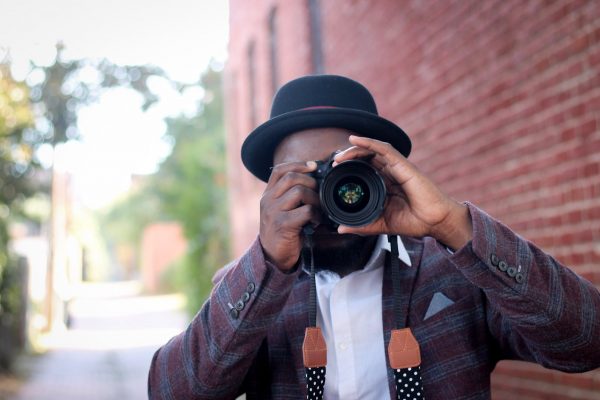 You can submit your beautiful images to stock photography websites like Unsplash, Gratisography, Morguefile, Pixabay, Stockvault, Pexels, etc.
You can earn anything from $5 or more from a single image. Now imagine you sell up to 5 images daily from different platforms. That's some cool money, I tell you.
Make money managing social media accounts
Managing social media accounts is different from being a social media influencer.
An influencer works with brands who pay them to advertise a product to the influencer's followers subtly.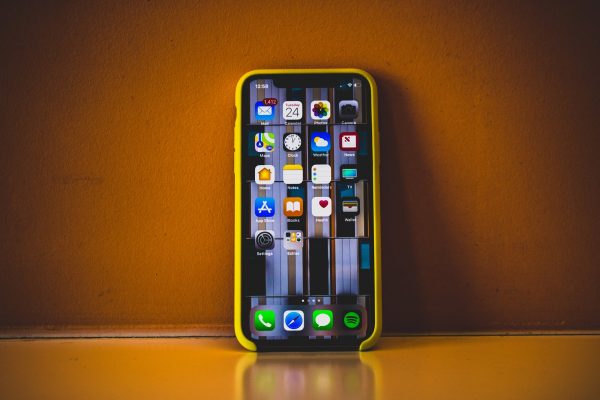 Managing social media accounts involve creating exciting content on brands' social media pages and helping such brands drive engagement that will increase their followers and drastically boost sales.
If you are good at creating content that brands would love and you can grow your social media following, this may be a good business to consider.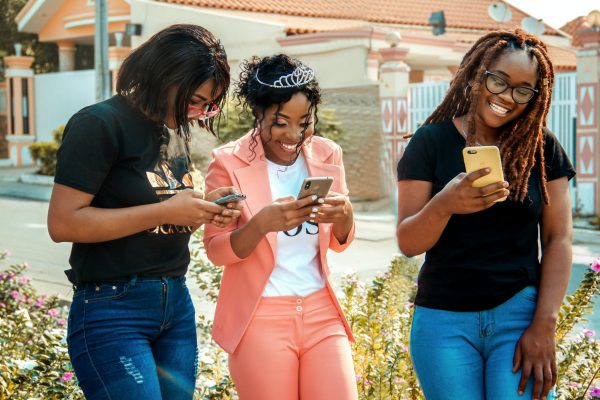 Start by putting up a profile on your social media and reach out to small businesses around you to start with. In time, you can expand your scope.
How to make money online as a student in Nigeria
21. Make money from SEO
Rendering SEO services is one of the simple ways to ways to earn online as a student in Nigeria. If you have Search Engine Optimization and keyword knowledge, you can monetize your knowledge.
Business owners who have websites want their site's content to rank on search engines so their business is visible and they can attract more clients.
If this sounds like something you'll love, why not learn SEO online and start helping businesses become more visible while you make more money.
You may want to combine this idea with digital marketing and other related services.
Earn on e-commerce sites
Selling any of these fast-selling items on top e-commerce websites in Nigeria is a suitable idea if you want to augment your pocket money as a student.
There are many e-commerce platforms that Nigerians already know and shop from.
The good thing is that you also can become one of the merchants leveraging these platforms to sell your products.
You can have your own online shop to display your goods.
All you need do is to register on two or more of the e-commerce websites and then display stunning images of your goods attached with prices.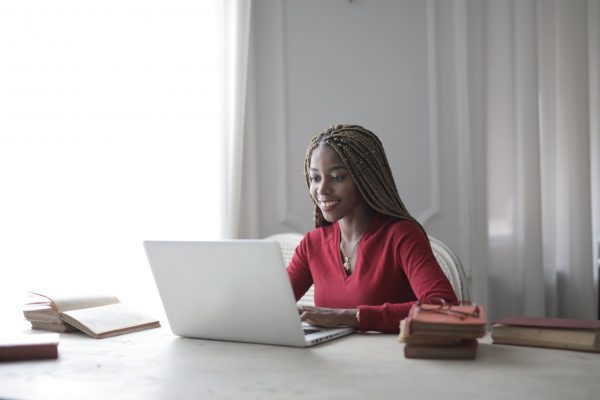 Once you get an order, the platform will be responsible to deliver the goods, you don't need to stress yourself. The platform will only take a small percent of your profit.
How to make money online as a student in Nigeria
Dropshipping
The dropship business works for many girls who want to work from home and make money easily.
Simply put, dropshipping is a form of retail business wherein the seller accepts customer orders but does not keep goods sold in stock.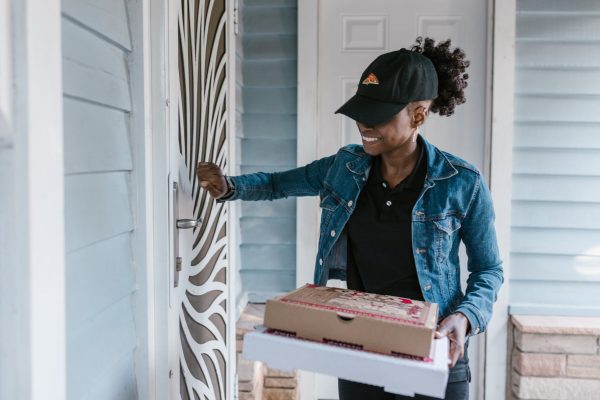 This is how it works:
When someone orders a good, you simply transfer the orders and shipment details to either the manufacturer, a wholesaler, or a fulfillment house, who then ships the goods directly to your customers.
All you need to do is post beautiful images of the goods available with your manufacturer on your business pages online.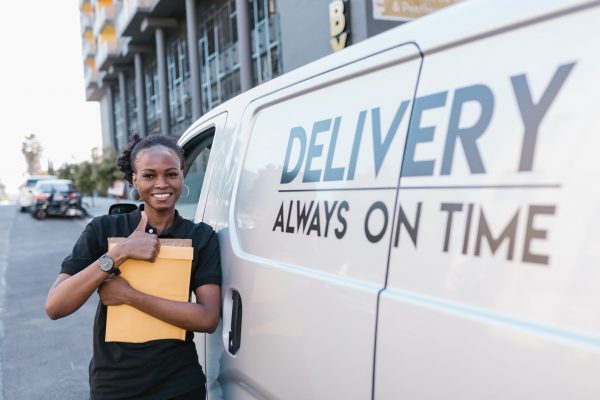 Once people make an order, send details to the manufacturers who fulfill the order. How do you make money?
You sell the goods at the price you desire, send the manufacturers there's and the profit is yours.
Offer graphics services
Are you good when it comes to designing graphics? This is another good idea on how to make money online as a student in Nigeria.
Many small business owners want to brand their products and services. They love to post well-designed images on social media and their websites.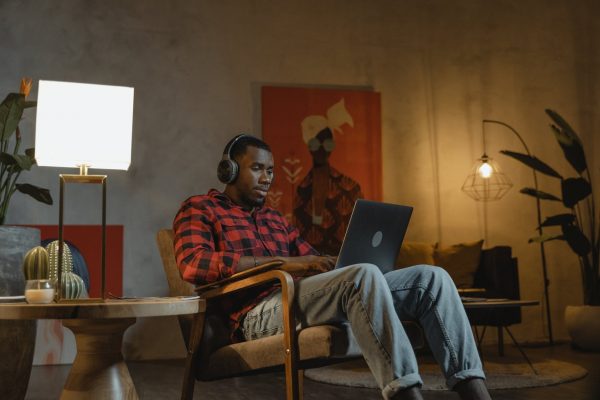 They also want to have logos, company cards, and other branding materials. All these services are provided by graphics designers.
You may want to enroll in a graphics class if it sounds like something you would love to do. There is a huge market for it, trust me.
Get a part-time job online
There are some jobs that are particularly suited for you as a student. Most of these jobs do not need to take much of your time as they are part-time and mostly work-from-home or virtual.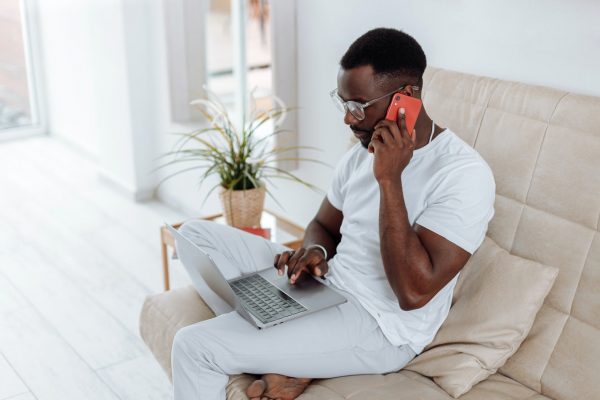 Looking for a job like that online? These jobs for Nigerian students are a good place to start.
Enter competitions for students
From time to time there are different competitions that you may enter as a student and participate in with the prospect of winning money prizes.
Though these are not direct ways to earn, you could augment your pocket money with these it.
There are opportunities for students that you can always be on the lookout to explore. From grants to competitions and more opportunities. Smart students make money through these ways too.
Get a scholarship
Scholarships are also available for smart students across Nigeria.
Some scholarships cover your tuition for a period of time which makes you able to save some money too and invest in other things that can earn you money.
Launch a start-up
A startup is a small business that leverages technology to solve a real problem that can affect a lot of people who use the solution.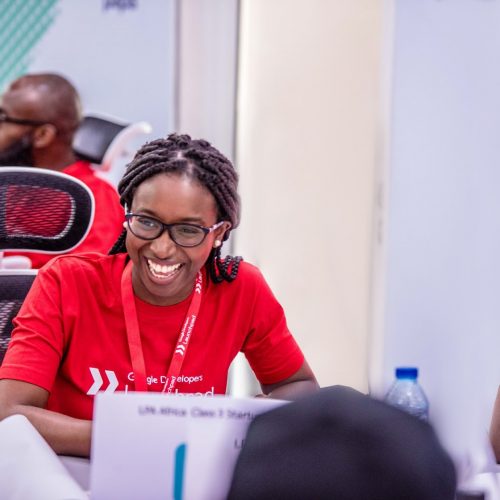 Startups that solve important problems attract investments to expand their businesses and grow.
Start tutoring online
You can also tutor online if you are knowledgeable about any subject that people want to learn about.
With the penetration of technology, people can learn from the comfort of their homes.
The likes of Tuteria.com provide a platform that brings those who want to learn and those who want to teach together.
You can also tutor the English language on platforms like VIPKID or Magic Ears.
Get virtual assistance jobs
Lots of busy business owners and individuals need help in handling some of their busy daily tasks, but they may not be able to hire a personal assistant for now.
A good alternative for these people would be to hire a virtual assistant who would not only get things done faster but more effectively and at a more affordable price.
As a student, you can offer virtual assistant services to these business owners and busy people and charge them for your services.
Some jobs of a virtual assistant may include answering emails, booking appointments, and other non-personal tasks that a busy person may not have time to do.
This is one of the online businesses that are best in Nigeria that you should really explore.
You may not know how to find job opportunities like a virtual assistant. No worries, set up a social media account like IG and get yourself free publicity there.
Better still, go on LinkedIn, find prospective clients, and shoot them a message.
Make sure to position yourself well by having an attractive profile among other things.
Others
As always, if there is anything I didn't touch on in this post, feel free to let me know in the comment session. Feel free to drop your sincere comments.
Also, let me know if there is anything you want me to talk about in the blog or my YouTube channel.
Follow us on Twitter and Instagram. Subscribe to my YouTube channel and don't miss out on our awesome content there.
CHEERS!
Do you want to make money right from your campus and start building a successful life from school?