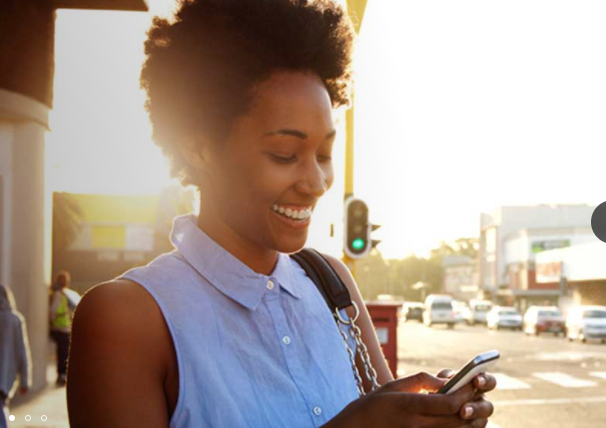 How to make money online as a student in Nigeria
Hi guys,
Today, you'll be learning how to make money online as a student in Nigeria easily.
Music Production
Paid websites
Make money on Esty
Youtube
Online tutor
Niche blolgging
Freelance writing
Freelance editing
Freelance web developer
Freelance graphics artists
Instagram Influencer
Personal branding, etc.
Unknown to many people in Nigeria, there are amazing opportunities online for young people to make money, especially due to the penetration of technology, the internet, and mobile phone into the Nigerian population.
A few years back, undergraduates didn't have as many opportunities to make money as students have today. I used to be one of such students back then. We had to face our school work squarely.
As a student, if you wanted to do a business in my time, you either had to sell recharge cards on campus, own a barbing, or sell attachments (not human hair oh, lol) and other such businesses.
Interestingly, in less than a decade, things have improved drastically. There are now many options for students who would not want to go into selling recharge cards or owning a barbing shop. These days, it's more online jobs that bring the most money.
However, certain digital skills are needed if you would ace these opportunities and cash out on them. I'll let you know of these skills as we talk about the opportunities and please note, these are not get-rich-quick schemes, so get ready to put in your energy and time in order to benefit from these businesses.
So, let me show you the latest ways to make money online as a student in Nigeria with little money if at all.
How to make money online as a student in Nigeria with easily
Music Production
If you have music production skills or you can produce crazy beats for songs, then music production is your shot at making money as a student.
Many wanna-be Burna Boy on campus want to win Grammy someday too or at least be among some of the richest musicians in Nigeria. However, starting out in school, it's often tough to work with super-start producers and beat makers.
Such student music stars would pay you money reasonably well to work with you if they trust that you know your onions since they can't afford the top guys.
I'll highly recommend this online/offline business idea for students today.
How to do it
Get the word out to as many students as possible on campus
Horn your skills endlessly and over-deliver in your first job and always
Online surveys
Online surveys are websites that help fill all sorts of surveys for different brands who need the surveys. Such websites allow online users to fill such forms and get paid for successfully completing the task.
You would not make lots of money filling online surveys and completing tasks and watching games but you would make enough money to augment your pocket money and get yourself some needed stuff.
It will help if you could register on 3 or more paid survey websites. Not all website allows Nigerian users to fill surveys but good paid survey websites have been reviewed as some of the best for users from Nigeria.
How to do it:
Sell arts and crafts on Esty
Etsy is an online marketplace for people who sell and buy handmade art and crafts and vintage items.
Do you love art and crafts or like to make handmade products i.e., fashion items, decoration, etc.? Then Etsy is for you.
Etsy will pay you once buyers purchase items that you list on their platform and only take 5% for themselves. The rest of the money is yours.
The best part, you will be paid in dollars. Now if you know about exchange rates, that's big deal. That means you have the potential of making some cool cash if your items are a fast-moving one-off Etsy.
How to do it:  
Start a Youtube channel
If you want to know how to make money online as a student in Nigeria, then starting a YouTube channel might not be a bad idea for you as long as you have a mobile phone, internet connection, and data.
If you start your YouTube channel now as a student, in a few months' time, you could start earning some dollars from Google if you are consistent (post videos weekly), make content on searched for topics, and continue to learn on the job.
True, YouTube will not make you a millionaire overnight, but eventually, you could be making reasonable money from YouTube that could pay some of your bills.
If you eventually get large enough subscribers, other sources of income apart from Google's AdSense may surface.
For you: How to get paid through YouTube in Nigeria
How to do it:
Open a Youtube account on the app
Choose your niche, make sure it's a niche of interest to some
Choose keywords that would make your contents visible when searched
Post videos frequently, repeat.
Or read this article about how Nigerian YouTubers get paid
Become a tutor online
Another way to make money online as a student in Nigeria is to become a tutor. This is not as technical as it may sound. You are basically going to be taking others through how to do something that you know.
It could be a language, a skill, baking, mathematics, etc. There are some platforms like tuteria where you can register to find gigs based on your skills or what you want to teach.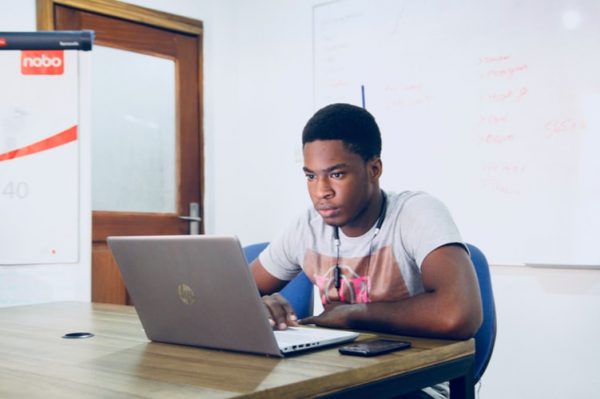 Some may require you to tutor offline or online but you'll get those tutoring opportunities online. I have a friend who quit her teaching job for three home lesson jobs she got online.
She now makes triple her salary and she works only three days a week. If a mum of two can do it, you too can as a student. it's all about being more productive.
How to do it
Put up an irresistible profile on online tutoring platforms
Get gigs. Over-deliver, repeat
Niche blogging
Unlike what many may want you to believe, blogging is here to stay. Even with video content being consumed on the increase, blogs are still the basics. You can make money online as a student through niche blogging in 2021.
Simply put, niche blogging means choosing a focus around most of your blog content revolve. Some of the best-selling niches in recent times are food blogs, travel blogs, fitness, and health, lifestyle, mummy blogs, etc.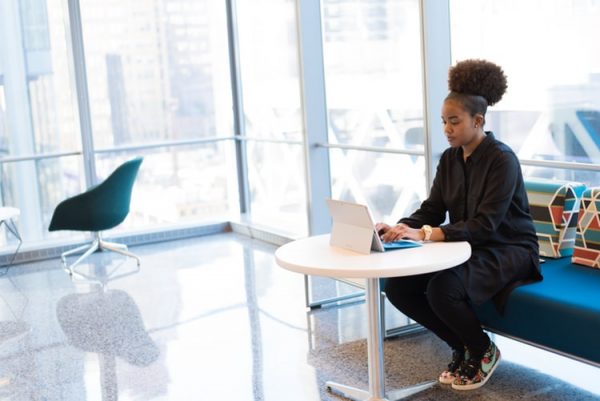 This doesn't you can't choose other niches other interesting blog niches outside these as long as you have the interest or knowledge or both. In any case, make sure you're not choosing business or marketing blogs – except you are super genius, those niches are too saturated.
Start a WordPress blog for almost free
Invest some time learning SEO and keyword searches
Put up amazing contents
Apply for Google AdSense or affiliates and sponsorships and earn
Freelance writing
If you are skilled at writing or you are not really skilled but just love to write, you could start making money as a student here in Nigeria as a freelance writer.
There are a number of ways you could make money as a freelance writer. You could render writing services on Fiverr or Upwork and other similar platforms. You could also write content for websites and blogs.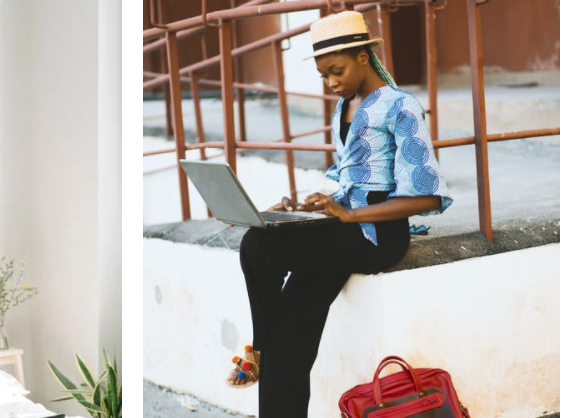 Some platforms like Upwork and Fiverr seem to be too competitive, so you may look to register on newer writing platforms or render your services like biography writing, e-book writing, etc. and deliver extremely well.
Put up a mouth-watering profile on platforms
Over-deliver on your gigs, get referrals, repeat
Freelance editor
You don't have to be in the English department to become an editor. If you are good at spotting errors in grammar; you read a lot and have a good command of a language, you can be an editor.
From authors who don't have the luxury of time to edit their scripts, to bloggers who need freelance editors to work with, to san amateur writer who want to launch an e-book, the list of people who need editors is endless.
This is a business you can key into as a student without putting much burden on yourself or being distracted from schoolwork.
Freelance web developer
If you can code or are a programmer and you are still in school, then you should be making money already.
But in case you aren't using this hot skill yet, you are leaving lots of money on the table. Start letting your fellow students know that you could help them out building their niche blog website or build their App.
Many students, lecturers, and other members of the school community need your services unknown to you. You don't have to be perfect just keep learning on the job and get better.
How to do it:
Put the words out: word of mouth, profiles on social media, etc.
Do an unbelievably great job for your first client, repeat it.
Freelance Graphics Designer
If you know graphics, then you should be making money as a student. graphics is one of the sought-after skills online today.
Both small businesses and large firms alike want to create designs that would create a long-lasting effect in the hearts of their customers, even solopreneurs.
If you can plan your time very productively and learn to prioritize, you can juggle school work with being a graphics designer.
Sometimes an artist might take 10k for a job and just finish it in a matter of 20-30 minutes. Yes, being a graphics artist is cool like that
How to do it:
Put the words out: word of mouth, profiles on social media handles, tell the whole world.
Do an unbelievably great job for your first client, repeat it.
How to make money online as a student in Nigeria
Digital marketer
Digital marketing is the art of promoting a product or service digitally to people who would need and want to buy them using digital platforms like social media, email, Google Ads, video marketing, etc.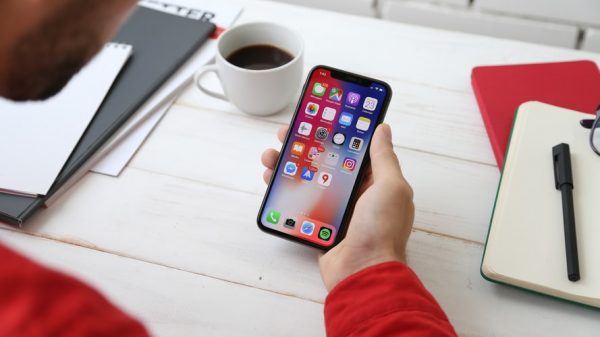 If you know how to do Facebook ads, drive traffic with SEO, send emails that get clicked and engaged with, then, you may as well call yourself a digital marketer – a fast-learning one at least.
You can make money by getting small businesses and brands who want to reach more people with their messages.  Digital marketing will only take a little time from you because once you set a Facebook ad in motion, for example, the rest is left to Facebook.
How to do it
Create an enthralling profile for yourself on IG, Twitter, and others
Get the word out
Look for very small businesses who can pay less for now
Keep learning with small gigs until you're good enough. And then, boom!
Photography
I catergorize photography as an online business because it's a digital skill, you get clients online mostly these days, delivered via email or messaging apps to your clients and online have to go out to take the picture for few minutes.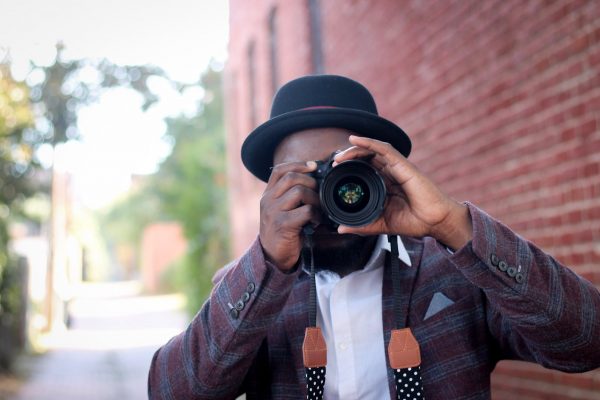 If you are an amateur photographer, start taking pictures of your classmates, lecturers, coursemates, or just the trees and nice views on your campus. Make sure you get from better to good and good to … amazing!
There is money to be made for you as a student photographer. Lots of events to cover a lot of memories that students want to keep, so why not help them keep it for a token.
How to do it:
Learn to become a professional photographer
Get a camera (Cameras are essentials now) or borrow from someone who has it.
Tell everyone how an amazing photographer you are
Prove your words with crazy results when given a job
Videography/video editing
Lots of brands in Nigeria have embraced storytelling as a way to engage their audience and get them to buy into their businesses.
Video contents are one of the most engaging marketing communication strategies that drive engagements most.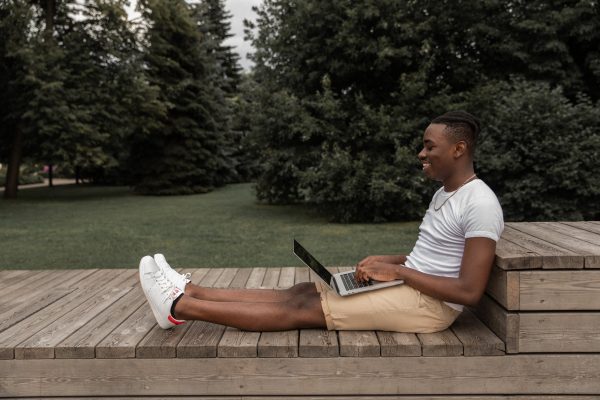 In other words, thousands of brands are looking for video editors for their video content. It's time you started getting your own cut of the online business cake.
So, a student this is what you can do:
Strengthen your video editing skills daily
Get editing tools/camera
Get the word out like crazy
Get gigs and over-deliver
Instagram mini-influencer
If you're frequent IG, you'll have noticed how influencers of different sizes and shapes are making cool money from the number of followers they have on Instagram small or big?
Sometimes, don't you think, 'how I wish this were me'? And yes, it could be you!
Brands from the small, medium and big are looking everywhere for influencers who have relatively large followers on Instagram to pay them some good money so they can talk about their brands.
As a student, being a mini-influencer is something you can easily achieve and you'll not only make money from it, clothing items, hairs, phones, etc., may come with it depending on the brands you influencer for.
How to do it:
Write an E-book
You may wonder what your business is writing an e-book at this age, but turns out, this is a good business for any student that loves the sound of credit alerts on their phones daily.
There are many topics you could write an e-book on depending on your interest and knowledge. You'll be surprised that topics such as how to succeed in school, when to start having sex, how to be a good girl/boyfriend are some of the most searched among students.
If you know the answers to these or other more interesting topics of knowledge, you could turn it into a business – write an e-book and sell on Amazon Kindle publishing.
How to do it:
Research your topic, make sure it's selling
Write your e-book content of about 50 pages
Publish on Kindle publishing
Pro tip: It's a little challenging getting word out about your e-book. How about you start gathering an email list through your website now. That way, once your book is ready, you'll have some readers who would be waiting to buy straight from your email list.
Sell items online
Did you know that as a student, you can make a good income selling online? By selling online, I don't mean you should open your own e-commerce website.
It simply means selling high-demand products through online platforms like social media, WhatsApp, Instagram, and others.
Get pictures of those items you sell and post them on your social media.
Once you get orders, you could contact a manufacturer or wholesaler to get those orders from. Then, you could send the orders to your customers.
You don't need to have a store or lots of money to start this online business.
How to start:
Get enough information about selling online
Choose items to showcase on social media platforms
Start selling and be the best at it
Start dropshipping
Dropshipping is similar to selling online that I discoursed above.
It's a business model whereby instead of purchasing a large amount of inventory, you simply partner with a drop shipping supplier (manufacturer) and list their merchandise for sale online i.e., websites, Instagram or Facebook.
Once you receive an order you forward it to the supplier for fulfillment (supply to the customer), the supplier will ship (or transport) the product directly from their warehouse to your customer, and charge you only for the price of the shipped item.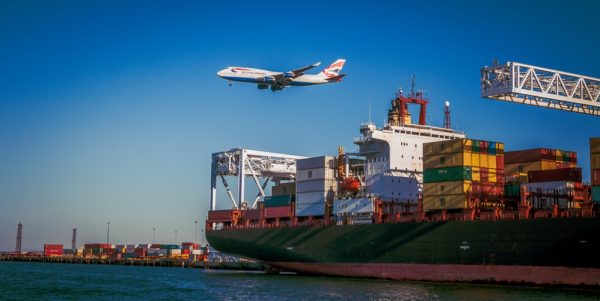 You send your drop shipper the orders that come in, paying the wholesale price for each order. Whatever prize you sold for the customers will be deducted from the wholesale price and that's your profit.
How to do it:
Get a Whatapp business page
Start uploading downloaded images of stock
Get orders, get products from a wholesaler, deliver and make profits
Repeat it!
Become a webmaster
A webmaster is a person responsible for maintaining one or more websites. The title may refer to web managers, web developers, site authors, website administrators, website owners, website coordinators, or website publishers.
I believe this will be a good online business for you to know how to manage websites. It's really not that technical. If you are an amateur developer, then you can become a webmaster.
Perhaps some of your mates have websites or blogs but they often get stocked managing it. Some might even find it hard getting a theme for their websites and other similar issues.
You could help these ones out at a fee.
For you: How to become a developer in Nigeria
How to do it:
Get the words out
Continue to horn your skills
Get the word out using all media possible
How to make money online as a student in Nigeria with ease
Sell on Jumia/Konga
If the ways to make money as a student in Nigeria I have mentioned above are not for you, you may want to try selling items online.
No, you don't need to get a website. All you need are products that you can sell and make profits from.
For example, let's say you sell designer footwear for men or kitchen cooking utensils, instead of you going and rent a shop to sell those, all you need do is a partner with Jumia or Konga and list your items on them.
What I like about selling on Jumia or Konga is that they already have millions of buyers using their platforms. So you don't need to pay for advertising or marketing fees.
Jumia and Konga take their own little cut from whatever you sell. That's not really a big deal if you get your pricing right.
You may find out what other sellers on the platform are charging so that you sell at a relatively good price for your products.
Pro Tips:
If you want to make the best of selling on Jumia or Konga, it's adviseable you sell some of these 81 best products to sell in Nigeria today.
Start a book review website/channel
If you love books and read a lot, you can start making money from your love of books.
A book review blog is a form of niche blog where you write about people's books and let others know what you feel about different books and why they should or not buy a book.
A lot of publishers rely on book review books to help them review their books. Many are willing to pay niche book reviewers so they can review their books and get the words out.
There are several other ways you could make money from this sort of website. You could even create a paid book club/community where members pay a token annual fee.
You could organize small events where authors are invited to come to engage with your community of readers.
If you get sponsors for such events, you are adding to your revenue. You see, there are so many possibilities in starting a book review website or any other niche website, we can't even exhaust them.
Pro Tip: SEO skill is very crucial in succeeding in any niche blog
Below are some FAQ on how to make money online as a student in Nigeria
How can a Nigerian student make money online?
A student can make money online by selling fast-moving products online. They could leverage social media platforms like Instagram to showcase products that they sell. Students could also offer digital services such as editing, writing for blogs, SEO, graphics design, webmaster, etc. They can also become bloggers or Youtubers.
How do I make money as a student in Nigeria?
You can make money as a student in Nigeria by selling things that fellow students need like used books, clothing items, fashion items, used phones, used laptops, footwear, etc. You could also render services such as writing CVs, writing school projects, becoming a mini-influencer for small businesses, etc.
Teens can make money in Nigeria through
Getting paid using online surveys, starting a podcast, selling art and crafts on Etsy, making money with Fiverr, creating an online store with dropshipping, starting a niche blog for affiliate marketing, starting a product review blog, making money through AdSense, sell ads space and sponsored posts, etc.
Rounding Up 
As always, if there is anything I left I didn't touch on in this post, feel free to let me know in the comment session.
Also, let me know if there is anything you want me to talk about in the blog or our YouTube channel.
Follow us on Twitter and Instagram. Subscribe to our YouTube channel  and don't miss out on our awesome content there
CHEERS!
Want to make money on campus?