How to make money on Esty in Nigeria
Hey guys,
Today, we'll be discussing how to make money on Etsy from Nigeria.
If making money online via Etsy sounds like what you'll want for yourself, then, make sure you follow this post till the very end.
In a previous post, I had talked about the best and legit online businesses that pay daily in Nigeria.
One of the ways I mentioned that people can make money online in Nigeria is through selling vintage items on Etsy in Nigeria.
I got a lot of questions on how to make money on Etsy and so, I decided to answer all the questions around making money on Etsy in a whole blog post.
So, in this post, you'll learn all you need to know if you are considering making money on Etsy in Nigeria.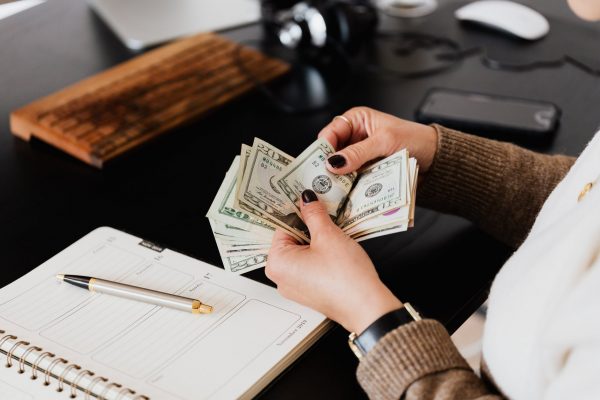 Before we delve into the topic proper, let me take you through what Etsy is briefly.
What is Etsy?
Etsy, Inc. is an American e-commerce company focused on handmade or vintage items and craft supplies.
These items fall under a wide range of categories, including jewelry, bags, clothing, home décor and furniture, toys, art, as well as craft supplies and tools.
All vintage items must be at least 20 years old.
The site follows the tradition of open craft fairs, giving sellers personal storefronts where they list their goods for a fee of US$0.20 per item.
See Also: Best items to sell online in Nigeria.
What can I sell on Etsy in Nigeria?
Some of the items that are commonly sold on Etsy are Jewelry, home décor, miniatures, organic cosmetics, sewing and crochet patterns, toys and baby items, clothing items, customized phone cases, wedding products, personalized gift items, etc.
Is Etsy payment available in Nigeria?
If you want to sell on Etsy in Nigeria and make money or even if you want to buy an item from etsy.com. then you need to get a PayPal account.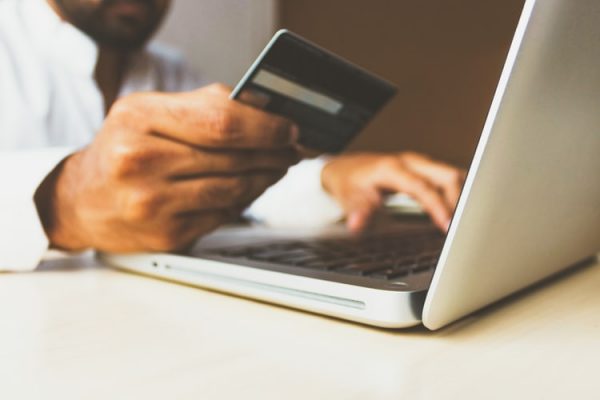 This is because Etsy does not support local transfers that you can do with your regular local Nigerian bank account because of the different countries of location.
Again, remember that Etsy is a company that is based in the US and Paypal is one of the most recognized online payments systems over there, so they accept PayPal payments.
If you want to open a PayPal account, this guide may be helpful to you.
Once you have a functioning Paypal account, you have solved a large percent of the puzzle.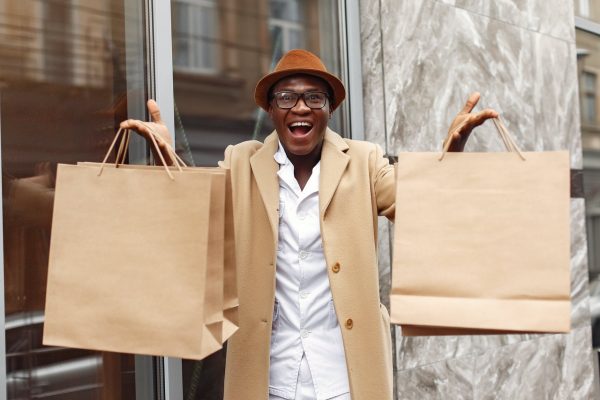 Another important thing you need to figure out is how to drive traffic to your store on Etsy and make enough sales daily. We will get to that in a bit.
How to sell on Etsy from Nigeria
Set up a profile/shop
To sell on Etsy from Nigeria, you need to follow the procedure required of any seller on the platform. That is, you need to open or set up a shop on Etsy before you start selling on the platform.
It's not difficult to open an Etsy shop. Since it's online, no one is physically opening a shop or getting inventory. It only takes a few minutes to set up, and it's free.
Etsy also has a step-by-step guide that's easy to follow on its website. It's similar to how you open a shop on Jumia or other top e-commerce platforms in Nigeria.
I also like the fact that Etsy has a built-in highly engaged audience. Millions of buyers come to the site every month, looking for specific items, and they generally are people eager to buy.
So, you don't have to worry about traffic generally, they already have it. What you need to think more about is how to get the audience to look your way and buy from you.
Etsy encourages its online sellers to become a collaborative community so that sellers can share tips with one another on how to be successful on the platform.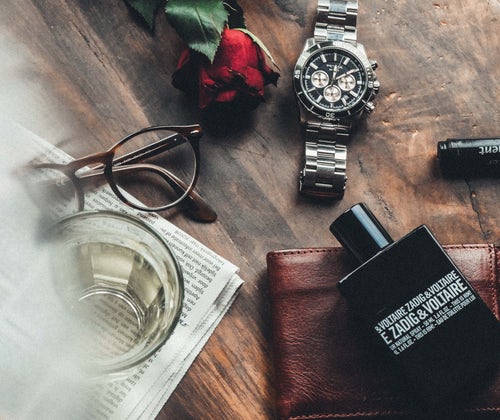 In simple terms, you need to follow these steps when setting up a store online on Etsy:
Choose Your Products & Brand Name
Name your shop
Select your first product
Set up your shop
List more products
Sell unique and customized items
The whole essence of buying on Etsy for those who use the platform is to get unique items that are not sold on other platforms.
When you search for an item that falls in the general category online, you find that items sold on amazon usually pop up. If your search is Nigerian-specific, Jumia or Konga may pop up.
That's for generic items. You'll never find products on Etsy pop up for such searches.
But when you search for specific customized items, you can only find such on Etsy. That's you need to make sure that the items you sell on Etsy can attract the right category of people,
If you sell the regular items that can be found elsewhere online, then, you may not be able to make any sales on the platform because that's not what its users want.
See Also: Best products to sell online in Nigeria
A lot of the items on Etsy are handmade. Recently, the total value of handmade goods, crafts, and vintage items sold on this platform rose by 20% to $902 million.
With 4.36 million sellers are active on Etsy, they generated $1.72 billion in revenue in 2020. Now, this figure isn't so bad if you ask me.
This shows you that there is a market for your unique and high-demand items on Etsy. All you need is to position yourself to attract customers.
You can also use Etsy's analytics for sellers to review your numbers and use them to figure out how to tweak your search engine optimization efforts.
You can check keywords that people are searching for when they find your shop, another great tool for doing online advertising.
It's also easy to download your sales and financial statistics for review.
How to make money on Etsy in Nigeria
Just like any other e-commerce platform where you can sell, https://ideaslane.com/25-best-e-commemrce-platforms-in-nigeria/
Set a competitive price
Etsy was founded in 2005. That's close to 20 years ago. Over the years, they have attracted lots of sellers from across the world.
As of now, they have over 4.3 million sellers on the platform with about 90 million monthly buyers.
Because they are so popular a seller will find themselves going up against a lot of competitors listing the same type of products.
In fact, some sellers feel like the purpose of the site is almost defeated as the site is overwhelmed with sellers.
This factor is worth considering as it has an impact on your prices. Let's say your competitors are cutting their prices to gain an edge, you may be forced to do cut your price too which will definitely impact your profit.
To make a profit in this kind of scenario, you may need to sell your items in huge volumes numbering thousands. This, however, is not feasible. So, you need to get your pricing right on the platform.
How to make money on Esty in Nigeria
Drive traffic to your store from other sources
You need to attract as many potential buyers as possible to your store on Etsy. Etsy's buyers are already streamlined because the platform is expected to sell mainly customized, unique vintage items.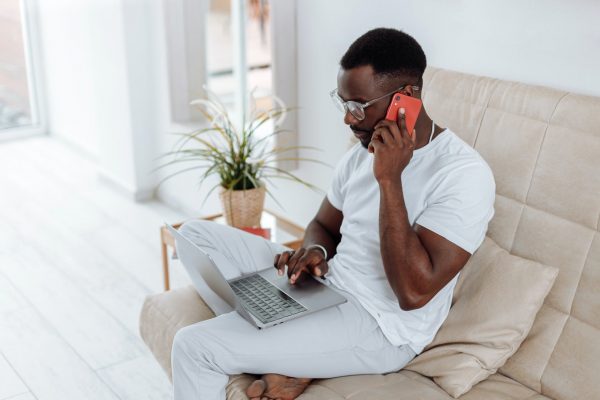 As a result that, there is limited traffic organically driven to the site.
That's why you need to learn how to attract potential buyers of your item on the platform so you can increase your possibility to make more money on Etsy.
Get ready to share your profit with Etsy when you sell
Once you make some sales, Etsy takes 3.5 percent of what evet items you sell. That's what you give for the free space that Etsy gives you to display and sell your items on their site.
There is a listing fee of $0.20 for every item you sell on the platform. You also pay 3.5 percent on top of that.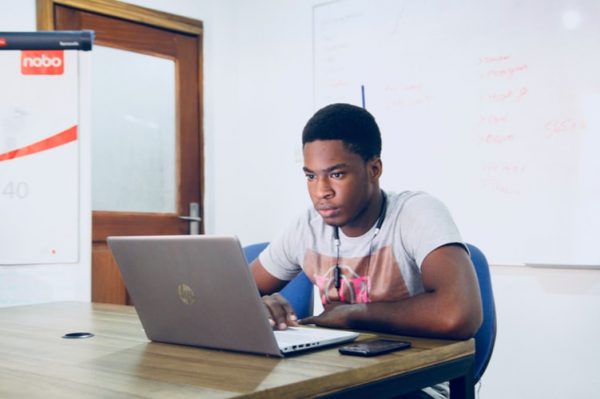 Again, there are fees for accepting credit card payments or PayPal. Etsy views these fees as the price you pay for taking advantage of their strong customer base.
Bearing this in mind, remember that you're sharing your profits with them. When setting your prices for your items, you need to factor in what you're required to pay to stay on there.
More sellers from Nigeria are opening Etsy stores daily but that doesn't even include your competition elsewhere on the Web.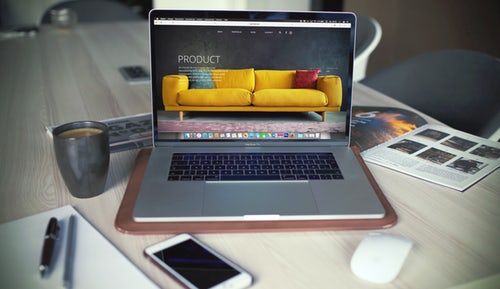 And yet – you also have an instant global market within a click. What you need to do is decide who exactly you are selling to and where you can market to get their attention.
Once you have the right answers to that question, it will guide you in driving the right marketing plan/strategy.
How to get more buyers and sell more in Etsy from Nigeria
You can get visits from Etsy organic searches. Their search engine is very different from general web search engines like Google or Bing.
Etsy has its own algorithms and data – they've discussed how they approach search here.
To benefit from their search engine and come top of searches, you need to have descriptive, memorable product titles with detailed, readable descriptions.
It means creating listings that you would want to purchase if you were a customer.
Etsy promoted listing
If you are new and/or have a good profit margin – you can always pay to appear in Etsy search results – promoted listing.
Paid listings can have additional benefits from traffic & sales if you want to boost your sales.
Etsy will provide you data and feedback from customers. In the beginning, this is invaluable. You can use it to improve your products, listings, and overall marketing.
Second, you get reviews which can help in Etsy's search engine.
Conclusion
That's it on how to make money on Esty from Nigeria.
As always, if there is anything I didn't touch on in this post, feel free to let me know in the comment session.
Also, let me know if there is anything you want me to talk about in the blog or my YouTube channel.
Follow us on Twitter and Instagram. Subscribe to my YouTube channel and don't miss out on our awesome content there.
CHEERS!
Do you want to make money right from your campus and start building a successful life from school?