How to make money from home in Nigeria
Hey guys,
Today, I'll be taking you through how to make money from home in Nigeria daily without paying anything.
As a young person living in Nigeria, you sure need to be making some money to support yourself.
As a student, a new mum, or anyone just looking for streams of income besides monthly pay, this list of ways to make money from home in Nigeria is all you need to get started.
Please note that the ideas I'll share below are not get-rich-quick kinds of ideas; they'll require you to make some effort and put in some form of work.
How to make money from home in Nigeria without paying anything
Sell vintage items on Etsy
I have chosen Etsy to top this chart because I am presently obsessed with the website.  Etsy is an American e-commerce company focused on handmade or vintage items and craft supplies.
The platform allows you to earn through a simple model of selling their vintage art and crafts items to interested buyers.
If you have vintage materials like jewelry, bags, clothing, home décor and furniture, toys, art, as well as craft supplies and tools, you can start selling these items to make money from home without paying anything.
The platform is free to use and delivery is covered. The only challenge could be how to get your money when a sale is made and this is rectified with PayPal or other available payment options.
How much can I make: The average value of an item sold on Etsy is around $23.43
What to invest in:  You can start this business without spending a dime. Just your items.
Start an agency for student enrollment
Many universities abroad are looking for foreign students from Nigeria. These schools work with agents who help them get Nigerian students enrolled in their schools and pay these agents up to 20%-30% of the fee!
You can become one of these agents.
This is one of the highest-paying ways you can make money from home without paying anything. You do not have to be a structured agency business to start this idea.
All you need is a huge database of students who want to school abroad since it's a commission-based job.
Then reach out to these schools abroad and once a student gets enrolled from you, you get your commission.
How much can I make: 20%-30% of school fees (some school fees are up to N5 million or more).
What to invest: Cost of getting students
Sell stock photos
Can you take good photos with a camera? Then, you no longer need to ask "how can I make money from home in Nigeria easily?"
Instead of taking photos of people and getting paid one-off, you could start getting paid repeatedly anytime people use your photos on platforms like GettyImages, Shutterstock, Fomophoto, etc.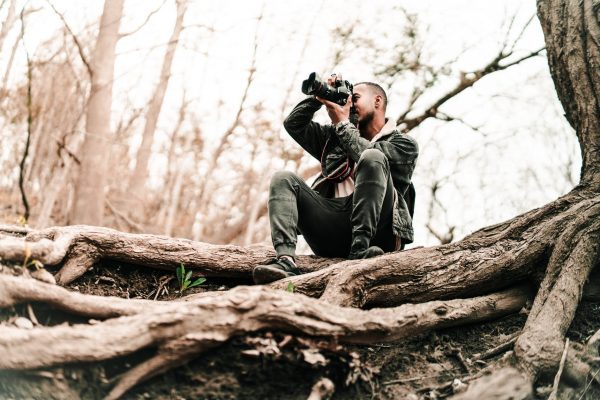 These platforms help you sell your beautiful, professional photos to buyers looking for them and pay you for it. Make sure you research the types of pictures people love to buy first.
You may want to start by learning how to become a professional photographer in Nigeria.
How much can I make: You'll take 15% of the image sold
What to invest in: Take good high-demand photos
Become a fitness trainee
Where is the fitness enthusiast in the house? Time to start monetizing your skill and interest. If you are looking for how to make money in Nigeria from home, this is it.
Why not horn your skill so well that you too could start a small fitness training outfit in your compound.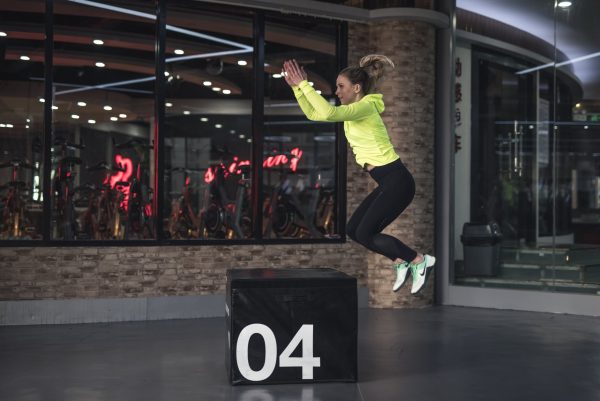 You don't need too much crowd – 5-7 people is a good number for a start. Better still, you may have morning and evening sessions for those who registered.
If you feel overwhelmed by this idea already, you may want to take your training online. Record your fitness session in such a way that people can follow the pattern.
With time, you will have enough followers that you can monetize your YouTube video views.  Once you have enough money doing this, you may want to expand offline.
How much can I make: Depends on you
What to invest:  Time and effort
Make money from affiliate marketing
Affiliate marketing is another online earning option for you if you want to make money at home in Nigeria.
Affiliate marketing is the process by which an affiliate (you) earns a commission for marketing another person's or company's products.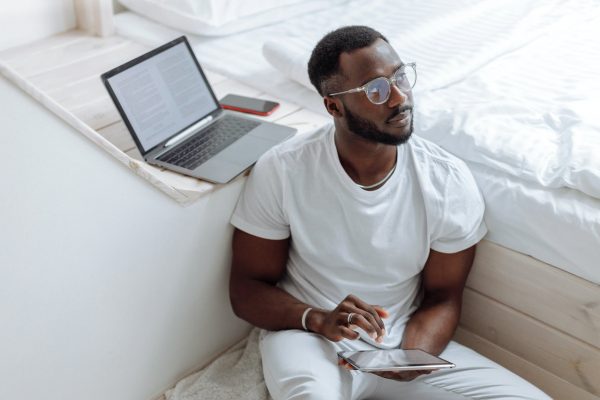 The affiliate simply searches for a product they enjoy, then promotes that product, and earns a piece of the profit from each sale they make.
See Also: 81 Best products to sell online in Nigeria
In this affiliate sale, you could make $100 a day from home. It all depends on the products you help to sell.
The best platform you can use for affiliates is your blog or YouTube channel. But if you don't have either, don't worry.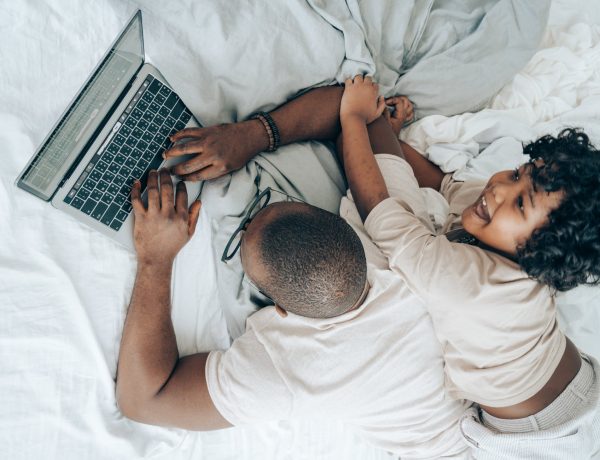 You could still use your social media platforms like IG or others to push your affiliate products. Once you any sales, you will earn a commission on the product.
How much can I make: Up to $100 daily or more
What to invest:  No capital investment required
Start your home show – podcast, YouTube, etc.
Personally, creating creative content online is one of my favourite ways to make money from home in Nigeria.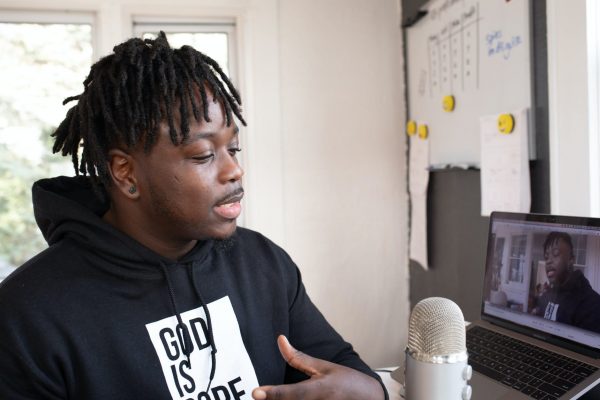 A lot of money can be made by creating your Podcast show or YouTube channel once you are able to put in the required effort and time to upload videos. It's a good way to make good money online at home in Nigeria.
You can make money from Google AdSense once you monetize your YouTube channel. Before you can monetize though, you need to have 1,000 subscribers and 4,000 watch hours.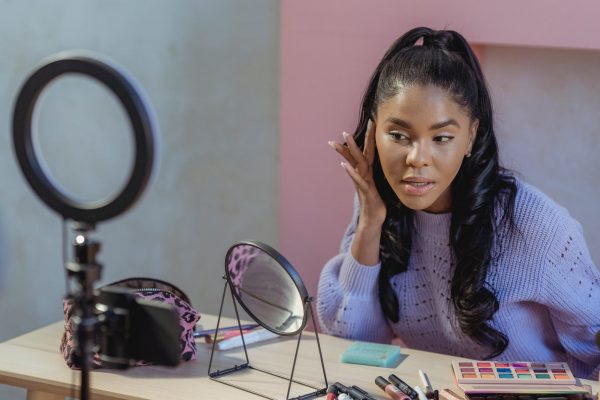 There is also money to be raked in from affiliates, sponsored brand product reviews from your YouTube channel.
Start here to learn how to start a YouTube channel in Nigeria and make money.
See Also: How to start a podcast in Nigeria and make money.
How much can I make: Up to 6 figures monthly
What to invest:  Time and effort
Invest in stocks
Since you are looking for a way to make some money from home, investing in stocks is another good option to consider if you have some amount to invest.
The stock market is the most profitable way to invest your money in Nigeria.
A stock is a type of investment that represents an ownership share in a company. Investors buy stocks that they think will go up in value over time.
Yeah, the best example of how your money can work for you.
There are different stock markets all over the world like the New York Stock Exchange or the London Stock Exchange. But the major stock exchange in Nigeria is the Nigerian Stock Exchange.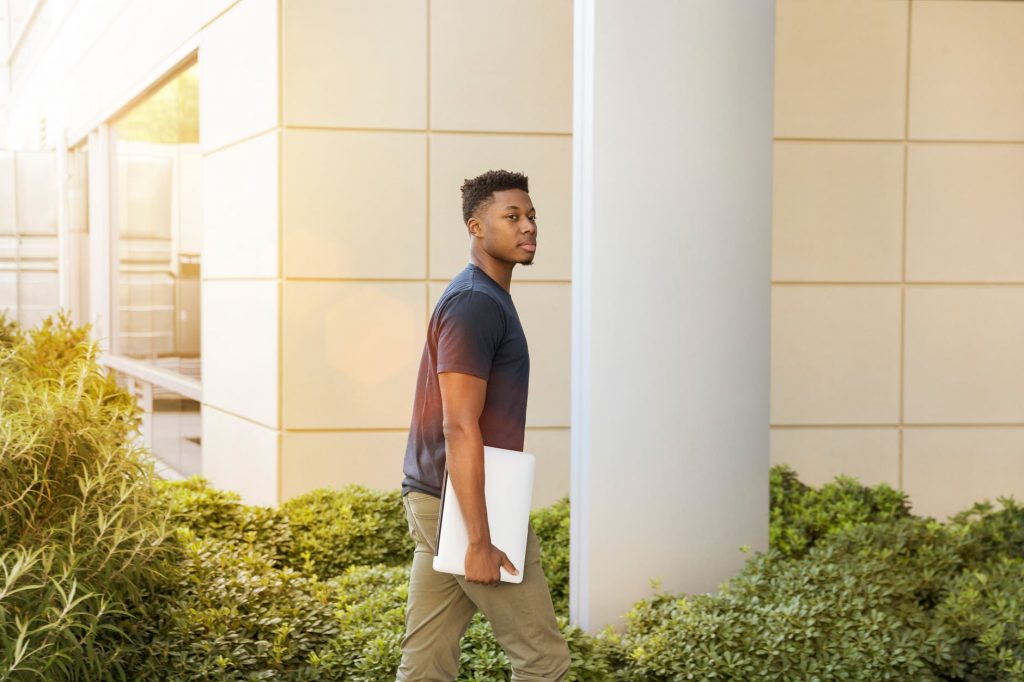 When you invest in the Nigerian stock exchange, you can invest in three ways: capital appreciation, dividends, and bonus issues.
Protection against inflation, ease of access, and diversification are some of the advantages of investing in the stock exchange in Nigeria.
Please, seek the advice of a stockbroker before making any investment moves.
How much can I make: Depends on the investment
What to invest:  Some investment
Sell services on Fiverr
Now, let me ask you this, what digital skills do you have? Is it graphics design, video editing, mobile App development, E-book cover design, animation, copy-writing, scriptwriting, web design, etc.?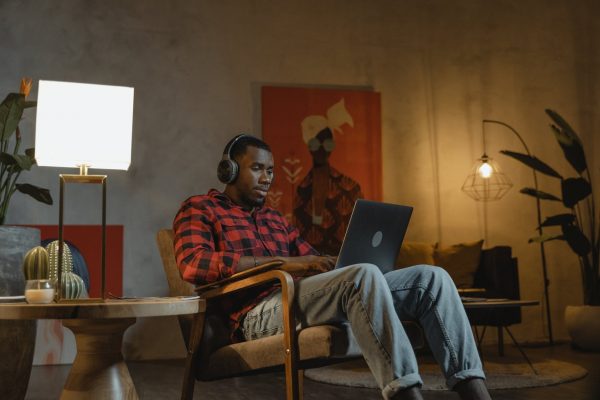 Consider yourself fortunate if you could render any of these skills and many other high-demand digital skills. Why? Because people are looking for you on Fiverr.
And not just Fiverr but every other marketplace for freelance services like Upwork and others.
Set up a profile on any of this marketplace, especially platforms that are not as oversaturated as Fiverr, and start getting gigs from home at your time and speed.
How much can I make: $5-$100 per gig
What to invest:  Zero amount, Time, and effort
Sell online courses – webinars, videos, audios, PDF files
If you are considering how to make $100 a day from home in Nigeria, I kid you not, selling courses online is your best bet.
When people hear the word "online courses", they get scared to death, thinking it's such a big deal. Tell you what, it's not that serious.
An online course could be a 30-minutes video of you explaining to new mums how to bathe their newborn babies or how to prepare some special food recipes to help for child growth.
A course could be a PDF format detailing how to monetize a YouTube channel or how to write JAMB once and pass, just any information that is valuable and in demand.
When you create your knowledge in a format that it could be distributed online and sold, then, you are on a journey to financial freedom.
How much can I make: Unlimited?
What to invest:  Any amount
Make money from a niche blog
Now, this is the most tested and trusted way to make money from home for me. I personally have two blogs and I know what I take home from them daily.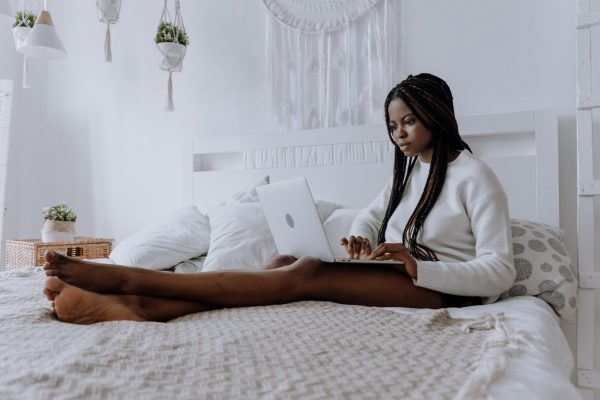 With a blog that drives over 1,000 – 2,000 traffic daily, you can make from $20-$50 daily. That's anything from N210,000 – N550,000 monthly! Now, how cool is that for a side hustle?
And that's only from Google AdSense.
Now, imagine you still add affiliate links to your blog and make some bucks from that too. Plus, sponsored posts and all, blogging is the real deal.
Don't listen to those who make you believe blogging is dead, blogging can never die, at least not any time soon.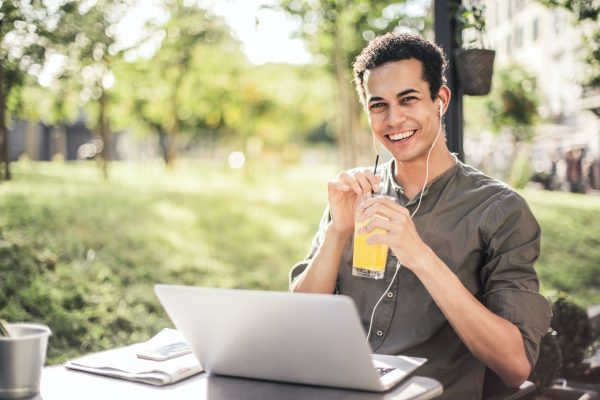 As long as you can choose the right niche and drive traffic to your blog, there is money to be made from blogging bro.
How much can I make daily: $10-$100+ per day
What to invest:  Less than N20k
Sell fast-moving items online
For new mums or students looking for business ideas from home that pays daily, I'll suggest that you consider selling fast-selling items online.
There are various ways to go about it. The common one is for you to create a virtual shop on e-commerce platforms like Jumia, Konga, etc. and once you get an order, you deliver to the customer.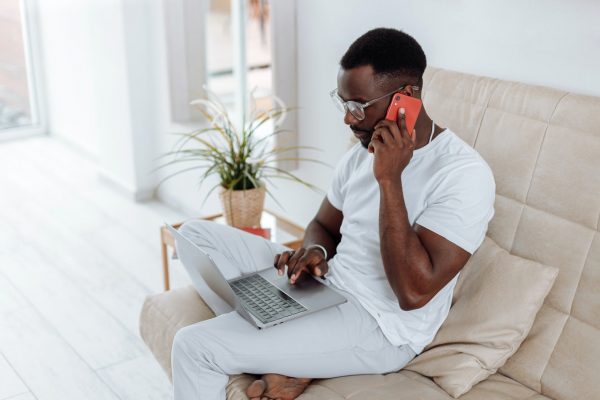 See other top e-commerce websites in Nigeria for all categories.
Alternatively, you could sell those high-demand products through online media platforms like your Instagram business account. With consistent effort and time, you will start getting customers.
WhatsApp, Telegram, and other messaging apps are tools to drive online business that you can run from home in Nigeria.
How much can I make: Unlimited
What to invest:  Unspecified
Start dropshipping
Dropshipping is similar to selling online as I discoursed above.
It's a business model whereby instead of buying a large amount of inventory, you can partner with a drop shipping supplier (manufacturer) or wholesaler and list their merchandise for sale online i.e., websites, Instagram, or Facebook.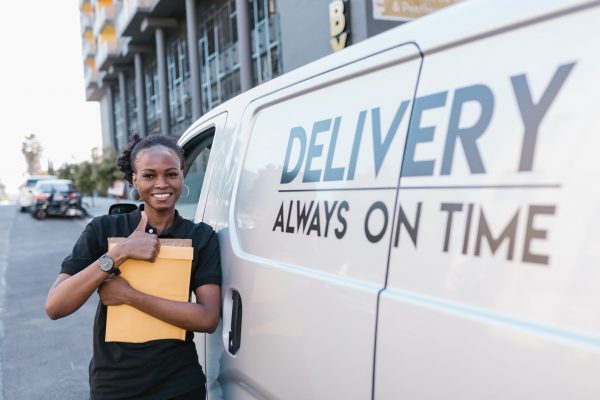 When you receive an order, you forward it to the supplier for fulfillment (supply to the customer), the supplier will ship (or transport) the product directly from their warehouse to your customer, and charge you only for the price of the shipped item.
You send your drop shipper the orders that come in, paying the wholesale price for each order.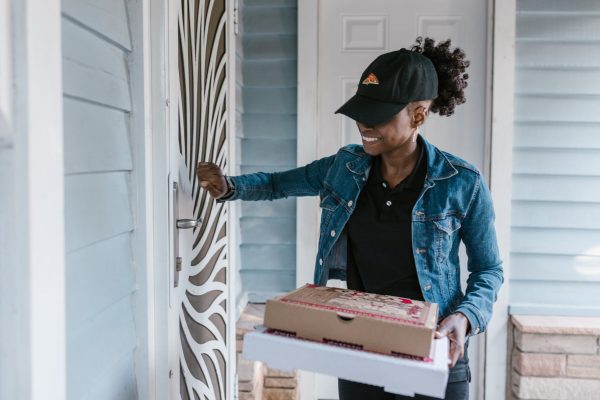 Whatever prize you sold the items for the customers will be deducted from the wholesale price and that's your profit.
Start by finding some of the best-selling products to dropship in Nigeria.
Pickup freelance job
If you want to make money in Abuja, Lagos, or at home in any part of Nigeria, freelance jobs are a viable way to achieve your financial goals.
For one thing, you need certain skills to make money from freelance. Essentially, a freelance job is one where a person works for themselves, rather than for a company.
While a freelancer takes on contract work for companies and organizations, they are ultimately self-employed or they work from home.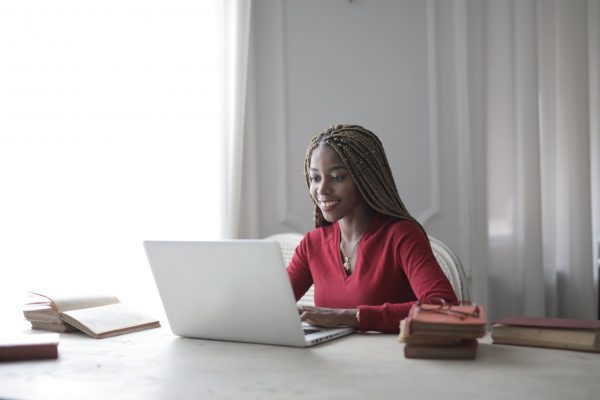 Services such as writing, video-editing, gaming, animation, web development, WordPress development, and many more are common freelance jobs you can get.
The good thing is there are many platforms where you can get clients i.e., Toptal, PeoplePerHour, Guru, Freelancer, etc.
How much can I make: Up to $50 on average.
What to invest:  zero naira
Complete online surveys
Are you a student reading this post? Then, this is one of the best ways to make money from home or your campus as a student.
Online paid surveys are surveys that you feel online (on a website) on behalf of different organizations who need these surveys.
When you complete a survey, you get some money or other gift items.
The money may not be so huge, but when you complete surveys on the best survey sites for Nigerians, then the money should be tangible.
Start by finding the best-paid survey websites that work for Nigerian users.
Publish and sell E-books
Still, on intellectual things, you can do to make money from your phone in Nigeria. E-books could not but make it to this list.
You can make passive and steady by researching high-demand e-book topics or questions and provide answers in form of an electronic book, aka, e-books.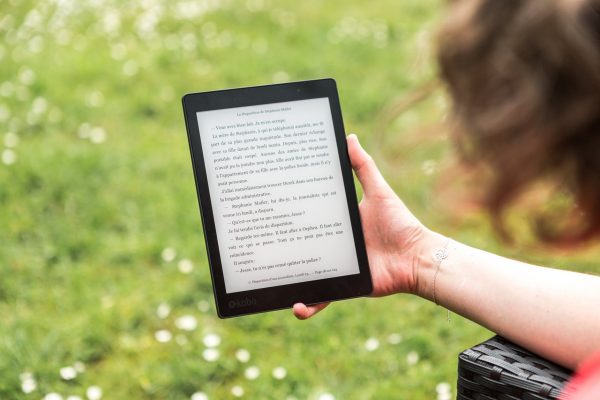 E-books sell on Amazon from $2-$9+. If your topic is sought-after, you may sell hundreds of copies from your e-book monthly.
Gone are those days when you need lots of money before you could publish a book. These days, you just need a good book subject idea that would see and voila!
How much can I make: $2-9+ per copy sold
What to invest:  No capital is needed.
Teach any skill online 
Online tutoring is also another online opportunity to earn while at home.
You can teach people a language like French, English, or even Chinese online. You could also teach other subjects or discipline online.
What's needed is the knowledge and your ability to pass your knowledge effectively.
How to make money from home in Nigeria – Offline
Bake/prepare meals for others
Do you want to make money from home doing what you love? How about you start selling prepared meals for busy families who need well-prepared nutritious meals?
If this sounds good to you and you have what it takes, why not start this business small from home and start building your customer base.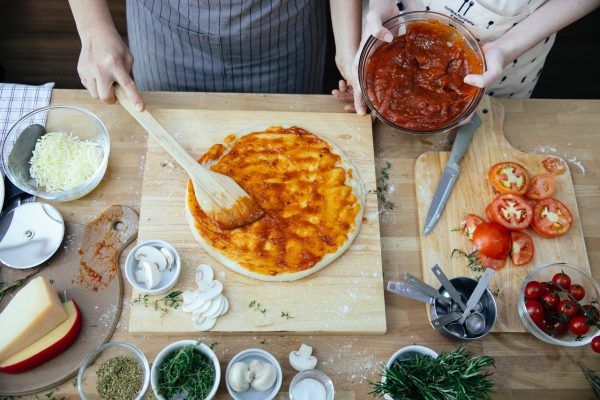 There are many big restaurants today that started from home delivery services, so there is no crime in starting small.
Besides, this business affords you the time flexibility and control that come with working from home.
Start gardening and sell your items
Getting agricultural produce is a big deal now these days because of issues around insecurities and all.
Apart from feeding yourself, you can also make money from home selling those items just outside your house.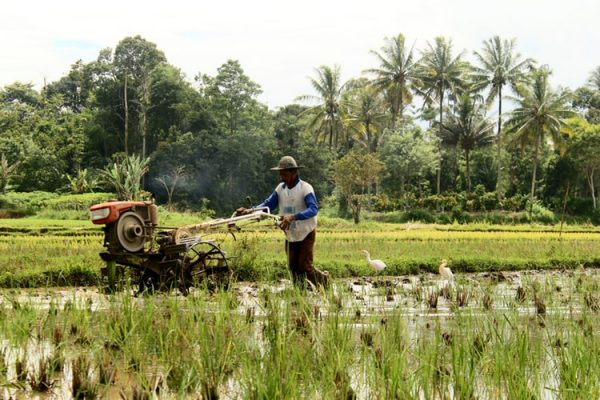 This business idea is for those who have available land for gardening or agricultural produce. From fruits to tomatoes and vegetables, there are a lot of items that can be sold.
You may want to enlist the help of a small-scale farmer with experience.
Nurture pets and sell them
Some people naturally love animals and they do well-nurturing pets successfully. If you have this trait in you, it's time you started monetizing this ability.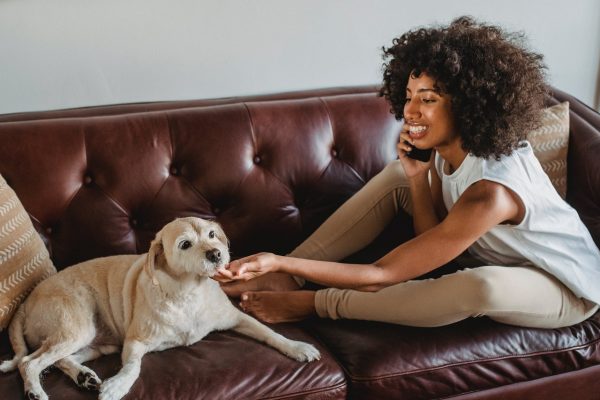 There is a huge market for pets in Nigeria, especially dogs as dogs serve many purposes including security, companionship, etc.
You could also rear other domestic animals from home and sell them once they mature enough. This type of business is fast-moving and requires less stress.
Related: These animals will teach you hard work
Start daycare services
Daycare service is a good idea for those looking for what to do at home to make money.
Although is not an online idea, you can still earn meaningfully from rendering this service.
There are lots of families looking for trustworthy and reliable caregivers with whom they can entrust their kids while the parents are at work.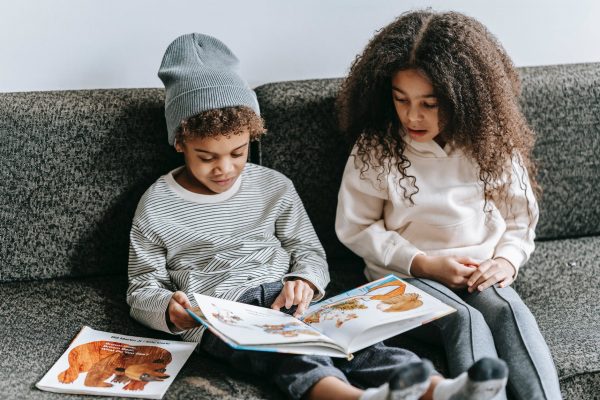 If you are already a mum and you look after your kids at home, you could get a few more other kids and get paid really well – yes, parents won't mind paying any amount for peace of mind.
Drive for Ride-hailing services
Now, you might wonder how you can make money from home driving for ride-hailing services.
Since this business model is very flexible, I will categories it as a business you can do at your own time and convenience.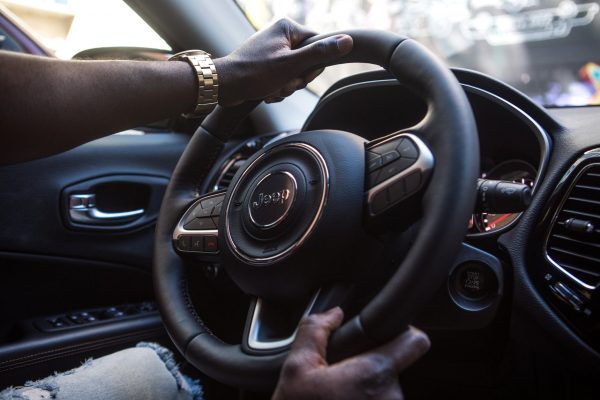 If you have a sound vehicle at your disposal that can be approved for ride-hailing services, you may decide to work in the early hours of the morning or evening.
Once you drive for the hours you want for the day, you can return home and do other things in your schedule, hence, this is a lucrative business you can run as you please.
Try entrepreneurship – business
Have you gone through this list of how to make money online and offline from home in Nigeria and you seem unsatisfied?
How about you go into entrepreneurship? You may be better positioned to help people solve certain problems through your solutions.
There are many successful entrepreneurs in Nigeria, you too could become one. If you could use tech to drive your solutions, that will be great.
There are many investors supporting Nigerian startups with funds like grants and investments these days. You could also benefit from those as an entrepreneur.
ROUNDING UP
As always, if there is anything I didn't touch on in this post, feel free to let me know in the comment session.
Also, let me know if there is anything you want me to talk about in the blog or my YouTube channel.
Follow us on Twitter and Instagram. Subscribe to my YouTube channel and don't miss out on our awesome content there.
CHEERS!
Do you want to make money right from your campus and start building a successful life from school?