How to make money at home in Nigeria.
Are you interested in making money while working from home in Nigeria?
Are you a student in Nigeria who wants to make money online or a stay at home mum looking for how to earn while at home?
For whatever reasons you want to consider making money from home, daily online income is the way to go now going by the economic realities in our country.
In this post, I will share with you the best ways to earn while at home that I will share with you in this post. Below are some of the ideas we will be discussing:
Start a YouTube Channel
Paid survey websites
Start A Successful Podcast
Sell Art and Crafts on Etsy
Make Money on Fiverr
Create an Online Store with Drop Shipping
Start A Niche Blog for Affiliate Marketing
Video Editing
Become a social media influencer
Publish E-books
Design websites
Sell fast-selling products online
Sell Ads space and sponsored posts
Ecommerce website
Membership website
Start a podcast
Write for websites
Make money through AdSense
Start a product review blog
Graphic design
Sell a video course on Udemy
Sell photos on Shutterstock
Create as sell Apps
Teach Online
Dropshipping
 The easiest and simple way to earn while at home in Nigeria these days is through online earning platforms that are available to everyone.
I can assure you that there is a lot of money to be made online from the comfort of your room if you are willing to give in the needed effort – time and skill.
With as low as 1000 or simply your data subscription, a phone, or a laptop, you can start getting paid from your home as your smile to the bank.
Without much ado, let me help you dissect how you can make money staying at home and become more financially independent.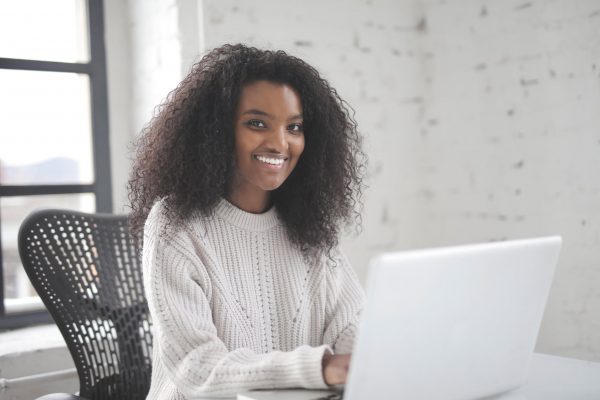 How to make mone at home in Nigeria
Get paid through online surveys
You can make money at home through online surveys. There are websites that help clients carry out surveys on different topics and subjects.
These websites, on the other hand, rely on internet users to fill the surveys for them. When you fill such surveys, the websites pay you a token for your time and effort.
If you fill as many surveys as possible and from different platforms, you could earn something tangible from the survey websites. The websites pay you per survey filled – daily.
The thing about paid surveys is the fact that not all paid websites accept Nigerian users.
But never mind, these are the best survey platforms you can earn money from in Nigerian. If you use these platforms, you can be guaranteed of getting paid through it.
Start a YouTube Channel
You can make money from home through YouTube. You know why? Because video content has taken over the place.
According to Oberlo, All signs are pointing to growing expenditure on YouTube in the years to come.
The platform is expected to bring in net advertising revenues of 4.34 billion in 2020 – a 26.5 percent increase from 2019.
This is expected to further increase to 5.21 billion in 2021 and breach the 6 billion mark to 6.06 billion in 2022.
If you are a content creator or you'll love to become one, YouTube is especially meant for you. You can make your cool cash from home making your YouTube videos.
Making money through YouTube is almost automatic with the help of Google. If you manage to get a thousand views or you could start making money from Google with your YouTube channel.
I wrote a blog post on how to start a YouTube channel in Nigeria that will help you to get started and start making money.
Start a Podcast
Agreed, videos have their own appeal and are a huge means by which contents reach a targeted audience. Podcast has its own advantages too.
You cannot watch videos while driving or working out at the gym, when doing the dishes or when doing some other activities. That's where podcasts come in handy.
With your podcast, you can listen to valuable information when you are engaged in activities that do not require your mental attention.
Podcasts are getting more popular in Nigerians and many Nigerians already their favourite Nigerian podcasts.
And the best part, you can earn real cool cash from growing a successful podcast in Nigeria.
Sell Art and Crafts on Etsy
Did you ask, 'how can I make money from home in Nigeria?' My answer would be, on Etsy.
Etsy is an online market place where people sell and buy handmade art and crafts and vintage items. It's the new way folks are getting paid from home now.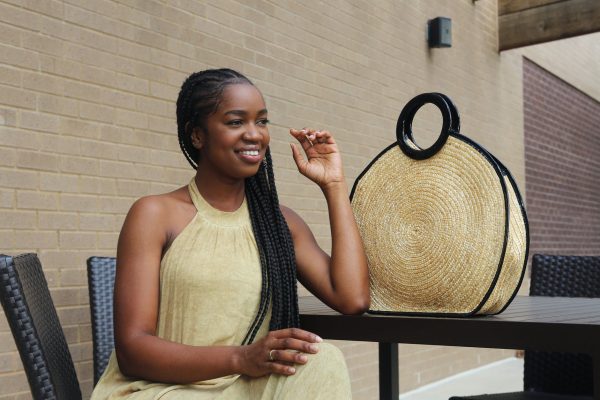 If you love art and crafts or like to make handmade products i.e. fashion items, decoration, etc. then, Etsy is where your money is waiting for you.
Etsy will pay you once buyers purchase items that you list on their platform and only take 5% for themselves. The rest of the money is yours.
You will be paid in dollars. That means you have the potential of making some cool cash if your items are a fast-moving one on the Etsy platform.
Make Money with Fiverr
I recently got the cover of my new e-book done on Fiverr. The guy charged $10 only. I got my work just a few minutes after I made my order.
Now imagine you are that guy and you get just two of such gigs daily? Or better still, you may charge more depending on the type of work and the specifications of customers.
If you have on-demand like graphic designs, animations, copywriting, and so on, Fiverr is where your works are waiting for you. Fiverr does not pay anything less than 5 dollars for any job, hence, the name Fiverr.
Dropshipping
Want to get online income from home? Did you know that you can now have an online store without actually having one?
Dropshipping is the new way people make money online without spending a dime!
Dropshipping is a business model where instead of purchasing a large amount of inventory (goods or products), you simply partner with a drop shipping supplier (manufacturer) and list their merchandise for sale online i.e. websites, Instagram or Facebook.
When you receive an order, you forward it to the supplier for fulfillment (supply to a customer), the supplier will ship (or transport) the product directly from their warehouse to your customer, and charge you only for the price of the shipped item.
You then send your drop shipper the orders that come in, paying the wholesale price for each order.
Whatever prize you sold for the customers will be deducted from the wholesale price and that's your profit.
Assuming customer orders a tuxedo suit that you sell at N50,000 and the wholesale price from the drop shipper is N28,000, your profit is N22,000.
The merchant will charge you shipping fees though which is just a token compared to what you'll make.
Now that you know this legit income source online, what are you waiting for?
How to make money from home in Nigeria 
Start A Niche Blog for Affiliate Marketing
You can make money at home from blogging. I am sure you think blogging is stale by now. But wait, the money in blogging is not just in blogging, it's in niche blogging.
A niche blog is a blog that focuses on a particular market segment or audience.
It could be a new tech or gadget blog; a black girl's boss ladies blog or a fashion blog for men who want to remain, boys, etc.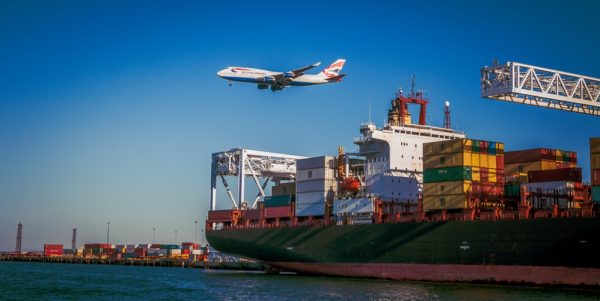 Basically, you can choose any niche provided you are knowledgeable or passionate about it.  It is easier for you to attract advertisers with a niche blog.
Advertisers know that you have a defined audience and if their potential customers are in the demography you target, they would want to do business with you.
The biggest icing on the cake is that with a niche blog, you can easily start affiliate marketing and start making money by advertising affiliate products and services.
Video Editing
You can also make money from home here in Nigeria with video edition skills. Like I said earlier, video is the in thing now. If you have video editing skills, you could earn from it without leaving your home.
You may decide to make promotional videos for small and medium business owners at a reduced cost. This is will be a win-win thing since they would need your services.
Become A Social Media Influencer
Social media influencing is now a real career path that many young people are embracing.  Jokes apart, you can earn really big by taking your social media influence game to the next level.
Apart from the part that it could be fun and not too stressful (if you are doing what you love), it is quite lucrative.
There is money to be made from becoming an influencer in Nigeria.
Income sources range from sponsored posts, direct product adverts, brand ambassadorship, etc.
How can you become one and what does it entail? I explained it all in this post on how to become a social media influencer in Nigeria.
simple ways to earn from home
Make money from E-books
If you have sufficient knowledge about anything at all, I mean anything at all and you feel there are people who will be willing to learn the same, you could cook up your knowledge in the form of a book – an E-book.
Writing and publishing an e-book is one way a lot of people are making money without spending online in Nigeria without spending so much on cost.
With your internet and mobile phone, you can make cool money from home turning your knowledge into e-books.
Choosing a marketable topic and compelling content is something that you will have to get right if you want your e-book to fly and become a best-seller.
Design website
Another source of income from home is web designing. If you are a programmer or you have a related skill, you could tap into doing this.
Lots of businesses spring up daily in Nigeria and these businesses definitely need websites to showcase their products and services.
You can render these services to small business owners and earn with ease while at home.
12. Sell products on online products
This home business idea is good for you if you already sell physical products. All you need to do is port online and make money from your home.
Jumia and Konga are the leading e-commerce websites in Nigeria, do you have your products in their warehouse and on their websites yet? What are you waiting for?
You can also leverage social media and other e-commerce sites to sell your goods online without any stress.
If you are interested in selling online and cashing out, this post explains some of the 71 hottest-selling online products in Nigeria that you can sell online.
13. Sell Ad space and sponsored posts
If you have an already existing blog, a good way to start making money at home is to start selling Ad space and sponsored content on your blog space.
Bloggers who earn most in Nigeria mostly make their money through selling Ad spaces and sponsored posts.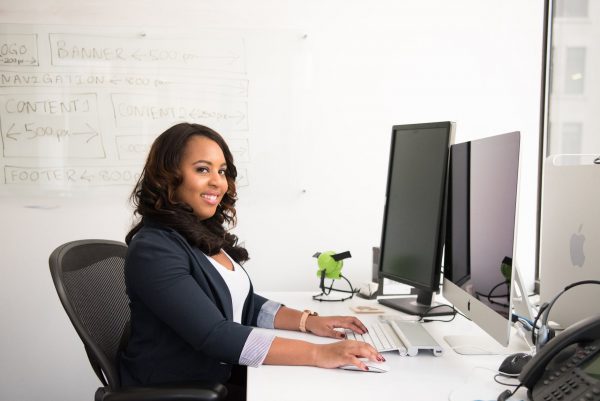 This is no easy feat however as there are hundreds of bloggers out looking to sell Ad space and sponsored posts.
To gain advertisers, do your homework first. Niche blogs work better so that brands find it easy to identify if their audience is on your blog.
Content is still king, your content must speak for itself. Your blog must also be relatively popular to convince advertisers.
Once you get the above-mentioned right, Start sending proposals out to small and medium companies first.
How to earn from home in Nigeria
14. Ecommerce Website
Another way to make money at home is through e-Commerce website.
Ecommerce is a very competitive and highly capital-intensive industry. But the truth is, e-commerce is being embraced by more online users in Nigeria by the day.
So, the future is bright for e-commerce in Nigeria. You could jump into this internet penetration rate and make some cool cash off e-commerce.
If you are an expert in your industry in Nigeria, (whatever your industry is) you could start a membership site.
15 Start a membership website
A membership website is a site that offers 'specific information' to an audience usually for a fee that is paid monthly.
With your membership site, you can continue to generate monthly income even while you are sleeping. A lot of hard work is required to be successful with the type of website.
16. SEO for websites
Did you know you could make money from home in Nigeria writing SEO for websites? Companies and bloggers are always looking for professionals to write for their websites and blogs to rank for SEOs in exchange for some money.
If you love to write and have the skills or you are willing to put in some effort to learn, why not start taking advantage of this demand.
You do not have to be the best writer in the world to start offering writing services. With a burning passion for writing, you can always learn on the job.
17. Start A Product Review Blog and Get Paid to Review Gadgets
So, I talked about blogging earlier as one of the ways to earn at home. I also mentioned some ways to make money blogging.
Now, apart from Google AdSense pay, you could also make money by setting up a review blog.
Depending on the type of products you review on your blog i.e. mobile phones, natural hair and body products, makeup brands, etc., you could make money from brands that pay you to review their products.
Ways to get paid from home
Graphic Design
Graphic artists are some of the most sought-after professionals these days.
Large companies and small to medium businesses alike need the services of graphic designers.
You may want to learn graphic design so you too could earn some cool cash designing stuff for brands. And the fun part, you don't have to leave your home to earn as a graphics designer.
19. Sell video courses online
You can also make money from home in Nigeria through selling online courses.
Udemy is the world's largest online learning platform. Millions of online learners visit Udemy to buy online courses in content like PowerPoint slides, PDF documents, and YouTube videos
If you have any skills, information, or knowledge that you feel people will want to learn, you could teach such skills in a series of videos and sell on Udemy or other online learning platforms like it.
When people buy your courses, you get loads of $dollars in turn.
This resource from the learning revolution will help you learn the basic knowledge about the Platforms to Create and Sell Online Courses.
Sell Photos on Shutterstock and iStockphoto
You can also make money from home in Nigeria selling photos online. Do you love taking photos? If you do then you could earn from home by selling your beautiful pictures to photo platforms like Shutterstock and iStockphoto?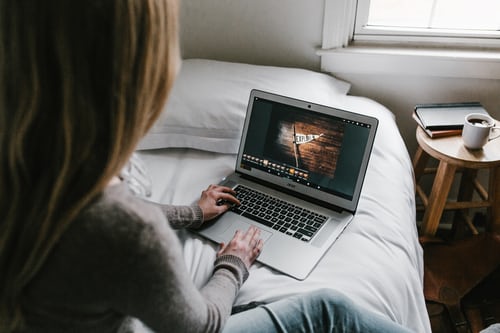 I have personally observed that there is an inadequate supply of Nigerian photos on top online photo platforms where one can download good quality pictures.
Any photographer who can find a way of filling this gap is ready to make money in this line of online business.
Create an App
Apps will continue to be hot cakes for mobile app users for a while so if you have the skills, you can join the moving train of App creators.
You may want to create a unique and useful App for a specific audience.
Apps can make you money through in-built adverts and other methods. If you don't have the skills but the funds, you may want to partner with one with skill.
22. Become A SEO Expert
SEO (Search engine optimization) experts are some of the most sought-after professionals in today's web and digital world.
Businesses and bloggers want their websites to rank for their various keywords; top search engines, and attract users to click so as to take intended action which will lead to sales or advert click.
Most companies, small businesses, and bloggers alike employ SEO experts to handle this very crucial part of their digital presence.
If you have SEO expertise, you can offer to render your services to bloggers and small businesses who want their websites to attract more traffic.
You can earn a good salary from rendering SEO services to businesses.
Easy ways to earn at home in Nigeria
Tutoring online
Tutoring students online is another way to make money from home in Nigeria. Physical universities are still very much here. And with the current trend in online learning, other forms of transferring knowledge and learning is fast taking roots/
This is a trend that will disrupt the education sector.  If you are a business-oriented person; this is an opportunity to tap into. It promises to be big in the future.
From the comfort of your home, you could provide knowledge and information on just any topic of interest that you are skilled about.
Invest in stocks
You can also make money fast by investing in stocks. If you aren't an expert in picking stock you might want to skip this money-making idea. While it can have one of the highest fast rewards, it can also result in money loss if you're inexperienced.
If you currently hold a 9 to 5 job, look into your company's financial programs. Do they allow you to invest in company stocks?
If so, sign up for it. At least with a company stock program you have some influence on the company's success as an employee.
I wrote extensively on how to invest in Nigeria and make good money through your investments.
Another way to make money at home is through life coaching.
Life coaching is a thought-provoking and creative process that helps people focus on both personal and professional goals.
People use life coaching to overcome fears, boost their self-confidence, create goals, and instill success-oriented habits.
You can find thousands of online training programs on how to be a life coach, and many certification programs offer an entire website setup once training is completed.
If travel is your area of expertise, you can even become a travel coach.