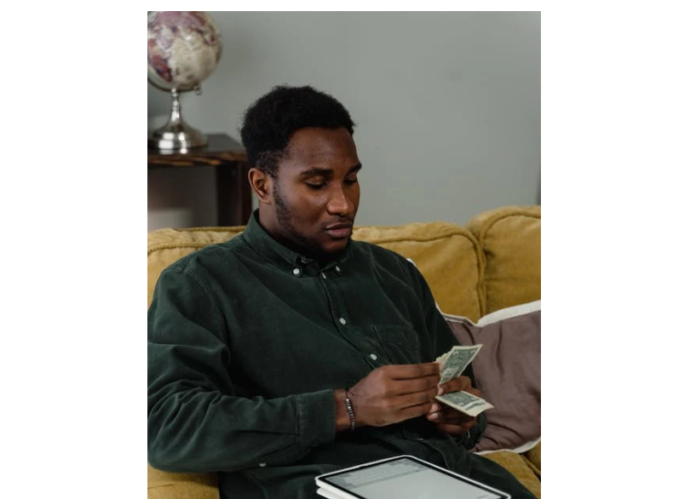 How to make money as a student in Nigeria in 2024
Hello, dear student. Making money as a student in Nigeria can be quite straightforward, provided you know what opportunities to explore and when to seize them.
Personally, I believe that students should start developing money-making skills from as early as primary school.
You might be wondering if it's feasible for students to earn from the primary level all the way through university.
Rest assured, I'm here to guide you through it. Just focus on this article as I share valuable tips with you on how to make money as a student in Nigeria in 2024.
See Also: 55 Business ideas for university students
How to make money as a student in Nigeria in 2024
1. Freelancing
Freelancing allows you to offer your skills or services on a project basis, providing flexibility to work around your schedule. 
See Also: 11 Best Businesses to Start With N50K in Nigeria in 2024
For example, if you're skilled in writing and web designing, you can offer content writing services and web designing services to clients.
Use websites like Upwork, Fiverr, and Freelancer to find jobs. These websites are popular platforms where you can create a profile, list your skills, and bid on projects.
Clients from around the world post job listings, and you can offer your services for a fee.
See Also: What Can I Sell as a Student in Nigeria? 75 Items
2. Online Teaching
If you are good at a particular subject, online teaching can be a good option for you. You'll help others understand and succeed in their studies.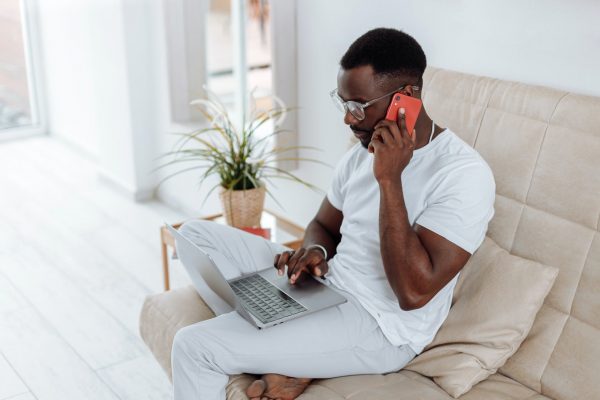 For example, if you're good at mathematics and Physics, you can start teaching mathematics and Physics online. 
You can find jobs on websites like PrepClass and Tuteria, these websites connect teachers and students.
See Also: How to make money as a student in Nigeria
You can easily make money as a student in Nigeria by creating a profile, setting your hourly rate, and scheduling teaching sessions with your students.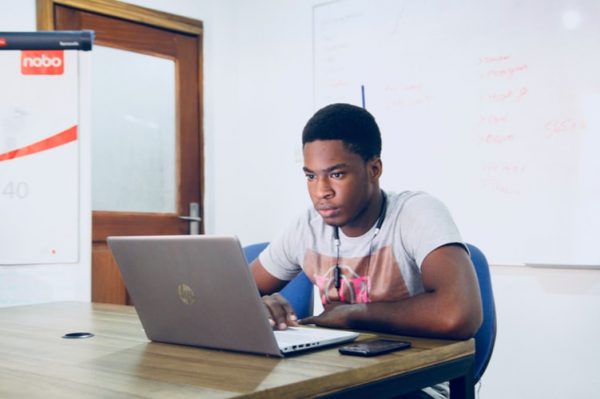 3. Affiliate Marketing
Affiliate marketing is the promotion of products or services and earning a commission for each sale made through your referral. 
For example, suppose you're passionate about fitness; you can start by promoting fitness equipment or supplements.
Affiliate programs like Jumia and Konga have affiliate marketing platforms.
What you need to do is sign up for an affiliate account, choose products to promote, and share your unique affiliate links on your blog, social media, or email.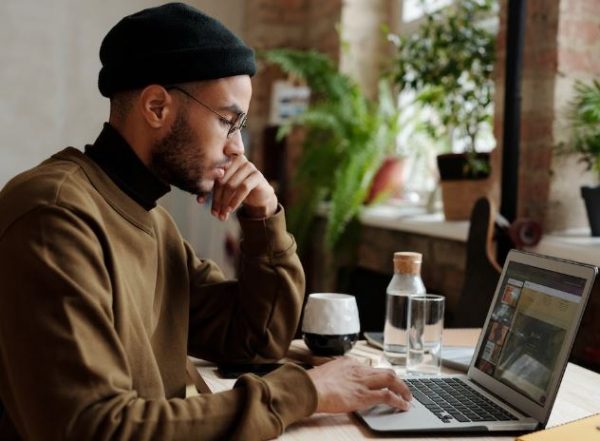 You earn a commission for each sale generated through your links.
4. Social Media Management
Social media management involves handling and growing an online account of individuals or businesses on platforms like Facebook, Instagram, Twitter, and LinkedIn. 
For example, suppose you know how to operate Facebook and Instagram very well.
In that case, it's a bonus for you and you can start managing pages for individuals or businesses on Facebook and Instagram.
Start by marketing your services through platforms like Freelancer or Upwork to find remote clients.
You can also build your brand on social media by managing your profiles and monetizing them. 
5. Content Creation
To make money as a student in Nigeria, you should think of creating content online.
Content creation is the process of producing written, visual, or audio content for websites, blogs, or social media.
For example, if you enjoy writing, you can start writing blog posts for bloggers, articles for journalists, and videos for social media such as Facebook, TikTok, and Instagram.
You can start a blog or website to showcase your work and offer your services on platforms like Fiverr or Upwork.
You can also join with local businesses or websites that need content creators.
6. Ridesharing
As a student that has a car, you can become a rideshare driver. This is the act of using your vehicle to provide transportation services to passengers in your city or your school environment.
For example, sign up with a ridesharing platform like Uber or Bolt, and use your car to transport passengers.
It's quite interesting being a car owner as a student and still making money with it. 
Download the Uber or Bolt driver app, complete the registration process, and start accepting ride requests. You'll earn money based on the number of trips you complete.
7. Photography
If you have a passion for photography and own a decent camera, you can offer photography services for events, portraits, or even stock photography.
See Also: How to make money from Photography 
For example, when you specialize in event photography, capturing moments at weddings, birthdays, or corporate events, you will get paid at the end of the job or services.
You can promote your services on social media, create a portfolio website, and use platforms like Instagram to showcase your work. Connecting with event planners can also help you find clients.
8. Craft and Art Sales
If you're skilled in crafting or art, you can create, design, decorate, and sell handmade products, such as jewelry, artwork, or home décor.
For example, create and design unique beaded jewelry or hand-painted artwork and start selling to people around your area or your fellow students.
This is a good way to make money as a student in Nigeria, but you have to be passionate about it. 
You can sell your creations on platforms like Instagram, Facebook Marketplace, or dedicated craft marketplaces like Etsy. Promote your products through engaging photos and descriptions.
9. Event Planning
If you have excellent organizational and planning skills, consider offering event planning services for weddings, parties, or corporate events.
For example, you can specialize in planning and coordinating children's birthday parties, child dedications, and naming ceremonies. 
You can market your event planning services locally through word of mouth, social media, or by creating a website. Collaborate with local vendors like caterers and decorators to offer complete event packages.
10. Data Entry and Virtual Assistance
Many businesses and individuals need help with data entry, administrative tasks, and customer support.
As a virtual assistant, you can start by offering these services remotely to clients.
For example, start offering data entry services, managing spreadsheets, or providing email and customer support services to clients remotely. 
Freelancing platforms like Upwork and Freelancer often have data entry and virtual assistant job listings. You can create a profile and bid on relevant projects.
11. Online Surveys and Market Research
Try online surveys and market research if you are thinking of how to make money as a student in Nigeria. Participating in online surveys and market research studies is an easy process. 
For example, sign up for survey websites and answer surveys, questionnaires, and participate in market research activities. You are good to go with your internet connection. 
Use websites like Swagbucks, Vindale Research, and Toluna to get jobs. These websites offer paid surveys and research opportunities. Be cautious of scams and select legitimate platforms.
12. Dropshipping
Start an online store without holding inventory by partnering with suppliers to sell products to customers.
For example, create a dropshipping store specializing in fashion accessories. You can also create a WhatsApp group that will help you build your customer base. 
Platforms like Shopify, WooCommerce, or WordPress with WooCommerce can help you set up your dropshipping store. You'll need to find reliable suppliers and market your products very well.
13. Graphic Design Services
If you have graphic design skills, you can offer services such as creating logos, banners, social media graphics, and more.
For example, you can start by creating fliers for individuals and businesses, you can also specialize in designing eye-catching social media graphics for businesses.
Promote your services on social media platforms and create a portfolio on websites like Behance. You can also find clients on platforms like 99designs or Canva Pro.
14. App Development
If you have programming skills and want to make money as a student in Nigeria, this is a great opportunity for you. Start by developing mobile apps for Android or iOS devices.
For example, create a useful app, such as a productivity or fitness app. You can even create reading or learning apps for students. 
Publish your app on Google Play Store for Android apps or Apple App Store for iOS apps. You can use platforms like Unity or Android Studio for app development.
15. Property Rental
This will serve you right if you have access to extra living space or property in your house, you should consider renting it out. 
For example, you can rent out a room in your apartment or house to your fellow students or working professionals.
You can list your property on platforms like Jumia House (now Jumia Deals), PropertyPro, or OLX, and specify rental terms and conditions.
16. Language Translation Services
If you are fluent in multiple languages, offer translation services for documents, websites, or even in-person translation for events.
For example, translate business documents from Igbo to Yoruba, English to Igbo, HHausato Idoma, etc. 
Create a profile on freelancing websites like Upwork or Fiverr to connect with clients in need of translation services.
17. Participate in Usher work
Look for local opportunities to perform various tasks during events, such as wedding events, birthday parties, political gatherings, and funerals.
For example, to make money as a student in Nigeria, you should look out for events happening around your locality and send applications to each of them. 
Also, you should try and connect with local event organizers, restaurants, or small businesses to find part-time job opportunities.
18. Start Podcasting
Start a podcast on a topic you are passionate about and monetize it through sponsorships, advertising, or listener support.
For example, you can create a podcast on technology trends in Nigeria. Apart from technology trends, there are still many trending topics like the entertainment niche and political niche. 
Use platforms like Anchor, Podbean, or SoundCloud to host and distribute your podcast. Once your podcast gains listeners, you can approach potential sponsors.
19. Online Trading
Engage in online trading of stocks, cryptocurrencies, or forex if you have an understanding of financial markets.
For example, Invest in cryptocurrencies like Bitcoin or Ethereum. This has a way of making people rich fast, but you should take caution as your friend. 
It is recommended to use online trading platforms like eToro, Binance, or local stock brokerage services to start trading.
20. Sell Digital Products
Create and sell digital products like eBooks, online courses, printables, or software tools.
For example, you can make money as a student in Nigeria by developing an eBook about personal finance or a mobile app.
You can use platforms like Gumroad, Teachable, or Udemy to sell digital products or courses.
21. Baking Business
If you're skilled in cooking or baking, consider starting a small baking business.
For example, start offering banking services for birthdays, sand mall events, or sell homemade baked goods to your fellow students.
Promote your services on social media such as Facebook, Instagram, WhatsApp, and TikTok You can also use food delivery apps like Jumia Food.
22. Real Estate Services
Get involved in real estate transactions by connecting buyers and sellers or managing property listings.
For example, help individuals find rental apartments or connect buyers with sellers for real estate transactions.
You can advertise your real estate services on social media, join with local real estate agencies, or create a website for listings.
23. Music and Art Instruction
If you're talented in music or art and looking for how to make money as a student in Nigeria, start teaching music lessons to students. 
For example, start teaching piano lessons or provide art classes to your fellow students. Promote your services through flyers, social media, or platforms like Lessonface or TakeLessons.
You can also provide voiceover services for commercials, audiobooks, animations, and more. For example, record narrations for YouTube videos or commercials. Create a portfolio and offer your services on websites like Voices.com, Upwork, or Fiverr.
24. Home Cleaning Services
Start home cleaning services for busy individuals and families in your local area. 
For example, provide house cleaning services, or post-event cleaning. Start by advertising your services within your community, through word of mouth, or social media groups.
25. Car Wash
Start car washing services for vehicle owners in your neighborhood.
For example, provide exterior and interior cleaning, waxing, and polishing for a fee. 
Set up your car wash station or offer mobile car detailing services. Advertise through flyers, and social media such as Facebook, WhatsApp, Twitter, Instagram and YouTube. 
Conclusion 
I believe that you have learned how to make money as a student in Nigeria by reading this article. 
Don't just read and keep quiet, the best thing to do is to take action and start earning passively to help your education. 
You may face challenges, but just know that you can make it if you put in your best effort.