How to make money as a girl in Nigeria online and offline
Hey girl!
Today, you'll be learning some interesting ways you could make money as a girl in Nigeria without going through much hassle.
You'll see how you as a girl can make money via online, offline, lucrative businesses a girl can do in Nigeria with little or zero money and what to do if desperately in need of money right now – legitimately.
There is no better time to be alive than now, with so many amazing opportunities that can be accessed by anyone with a mobile phone and internet connection.
Girl, you can't afford to be broke amidst this plenty, let's start making money together!
How to make money as a girl in Nigeria – online
Let me, first of all, take you through how a girl can make money in Nigeria online.
Making money online is one of the best options for a girl who wants to earn passively. And especially if you are a student, ideas such as doing online student's jobs are the best.
Below is a list of some of the best ways a girl can make money online in Nigeria
Sell your old stuff on eBay
Do you have a whole wardrobe full of clothes and a closet full of shoes and bags? If that describes you, and you are asking 'how can a girl earn at home?', then the answer is simple.
Start selling your used items and other best-selling items on eBay.
Invest in stocks
Stock investment is one of the best ways you could make money in Nigeria from savings, hence, a fast way to get money in Nigeria.
Apart from being one of the most secured investment portfolios in Nigeria, you can also make some little earning when you invest in the Nigerian stock exchange through capital appreciation dividend and bonus issues.
You may want to start by learning how to invest in stocks in Nigeria.
Online surveys
I am not so much a fan of online surveys, but if you are a girl who just wants that little extra money daily, then girl, start filling online paid surveys.
I must tell you the truth that you will not make a lot of money from filling surveys, but $5 or more for successfully filling just one online survey in a few minutes isn't too shabby.
Now, imagine you could fill as many as 3-4 surveys a day? Voila!
Start here to learn about online surveys and the best-paid survey sites for Nigerian users.
Sell your old textbooks for Amazon gift cards
Did you know could sell your old textbooks for amazon gift cards?
Well, now you know. Year after year, most students don't know what to make of their old textbooks.
Selling your old textbooks on amazon does two interesting things; your truckload of used books no longer gather dust while occupying space at home, and the best part, you get a little something too.
Amazon gives you gift cards that you can invest in buying new textbooks for the new semester. Sounds good right?
Sell your photos
Where are the female photographers in the house? This one is for those who love to make beautiful professional images on either their phones or camera.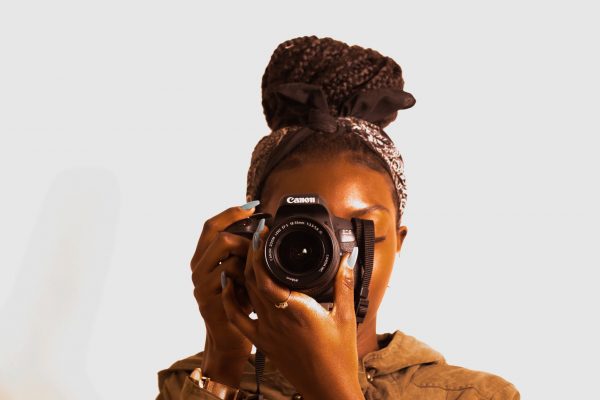 Stock photo websites are like e-commerce for photo buyers and sellers. You could submit your photos on these websites and get paid when a buyer gets your photos.
Let me also chip this in, an app called Foap lets you turn your smartphone photos into cash.
So, this is how it works:
Download the free app and create an account. Take a quality photo and upload it to Foap's marketplace. Someone buys the license to your photo for $10. You make $5.
If your photo sells 20 times, you make $5 each time and end up with $100 in your pocket — all for about five minutes of work. You the sound of that right?
Start by learning how to become a professional photographer in Nigeria.
Make money from affiliate marketing
One of the fastest ways to get money in Nigeria is through affiliate marketing. Girl, lots of people are cashing out big time through affiliate sales. Don't dull!
Simply put, an affiliate is one who uses her platform to project and sell other people's products passively.
To become an affiliate, you don't need to buy any products, all you need is a blog or social media account with some number of followings.
Then, you'll apply for affiliate programs like the Jumia affiliate program and then place a link to certain products that you trust Jumia (or other companies) on your blog or social media.
Once anyone buys from the link you provide, you get paid a certain commission, sometimes up to 10% or more.
Earn money from writing articles
One way to make money online in Nigeria as a student for free is to write articles for web or online content.
For a lady who writes really well, writing articles for web content is a perfect choice of job.
However, a little knowledge of SEO would be necessary for some writing jobs. So, you might want to take a few days to learn it.
You can write for blogs, brand websites, and other platforms for content writing.
Sell products on e-commerce
Buying and selling on e-commerce platforms will continue to be embraced by more people as time goes by.
So, one of the fastest ways to get money in Nigeria is to start selling products where people are buying them – online.
I love the online selling model on e-commerce platforms because it removes the stress of renting a shop away from you.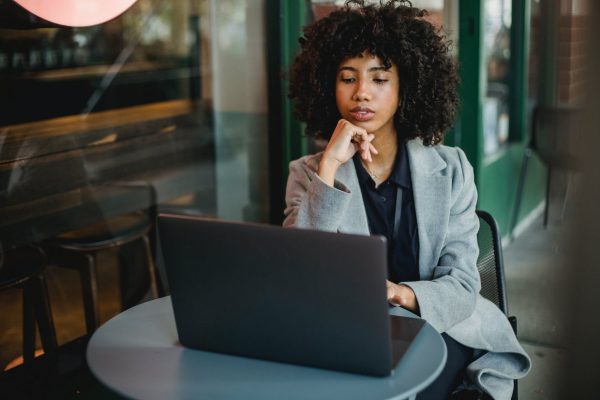 Also, you don't have to spend money on adverts, the e-commerce platform will do the spending. All you need is to take good images of your products and post them on the platform for people to buy.
Here are some best-selling products online in Nigeria.
Create and sell online courses
Many people get scared when they hear the words "online courses", don't be like that.
An online course could be a PDF, a 4- minutes long video recording or less, an audio file, or any other format.
Simply put, an online course is a way to learn a new skill or gain some new knowledge from the comfort of your own home.
They can either be paid or offered for free. Some are offered by educational institutions, while others are produced by experts in their field.
So, if you are an expert in any field, and people are looking to learn that skill or gain the knowledge, why not put together your knowledge and sell it to those who need it?
With your social media platforms and little ads, you can create awareness for your online course and make good sales – provided your course is very valuable.
You may want to start form learning how to promote your business on Instagram.
Dropshipping
The dropship business works for many girls who want to work from home and make money easily.
Simply put, dropshipping is a form of retail business wherein the seller accepts customer orders but does not keep goods sold in stock.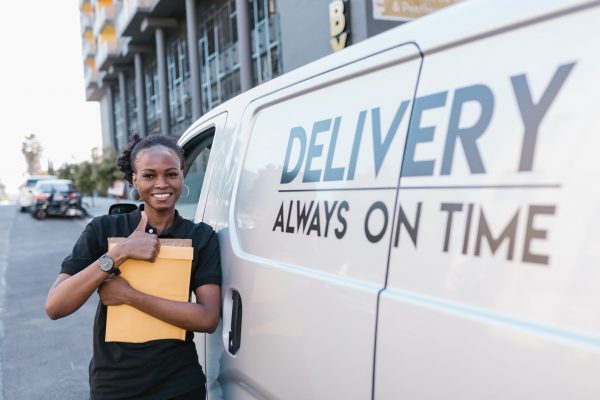 This is how it works:
When someone orders a good, you simply transfer the orders and shipment details to either the manufacturer, a wholesaler, or a fulfillment house, who then ships the goods directly to your customers.
All you need to do is post beautiful images of the goods available with your manufacturer on your business pages online.
Once people make an order, send details to the manufacturers who fulfill the order. How do you make money?
You sell the goods at the price you desire, send the manufacturers there's and the profit is yours.
Sell your skills online
As long as you have a skill – mostly digital skill, people are looking to pay you some money.
There are many platforms where people go to when they want to hire skills like graphics, proofreading and editing, copywriting, animation, video editing, digital marketing, web design, SEO, etc.
If you have these skills, then go and create a profile for yourself as a provider of any of these services and start getting jobs – gigs.
See a list of some of the best platforms where people can buy your skills.
Start your own podcast show
Podcasts are an episodic series of spoken word digital audio files that a user can download to a personal device for easy listening.
A podcast is just an audio version of YouTube. If you didn't know before, podcasts are really getting very popular in Nigeria.
If you love to speak and start your own personal radio show, Podcast is the platform for you.
The best part is, you can make lots of money from your podcast channel if you are willing to put in the work.
Launch a YouTube channel
Now, this is my favourite go-to business talking of how a girl can make money in Nigeria.
I have many girlfriends who are successful YouTubers already and some who are newly starting like me.
Interestingly, if you are the type who likes to talk and build a community of friends online, then starting and growing a YouTube can be very rewarding.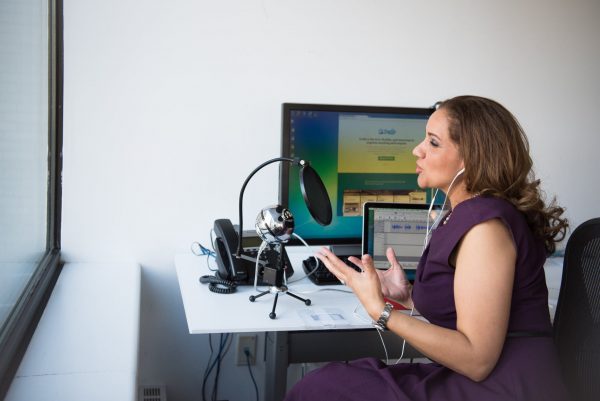 More than a side hustle, YouTube can become a full-time job for you if you are consistent and focused.
The first step is learning how to start a successful YouTube channel.
Start niche blogging
Drum roll…ladies and gentle ladies… this is one of the best ways you can make legit money as a girl in any part of the world – blogging.
And I mean, good money babes! Lol.
As you may probably guess, I am a blogger and that's why I am writing this blog post right now.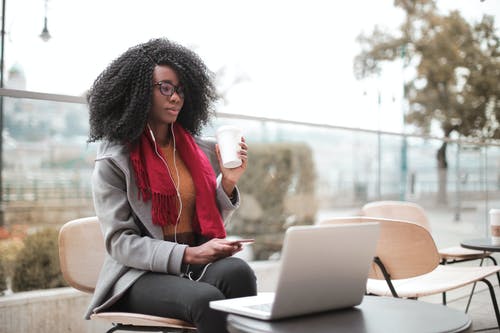 See also: what Nigerian bloggers make every month
Don't listen to people who might want to make you think that blogging is outdated.
That's a pure lie. I am an example, and I up to 4 digits in dollars every month right now without much effort. If I could triple my effort, "fogerrit'. Lol.
You may want to start from knowing the best blogging niches in Nigeria right now and then learn how to start to build a blog that makes money in Nigeria.
Delve into online publishing
Another viable and tested way a girl can earn at home is through online publishing.
A girl can make money from selling e-books online these days. Gone are the days when publishing was a reserve of the rich.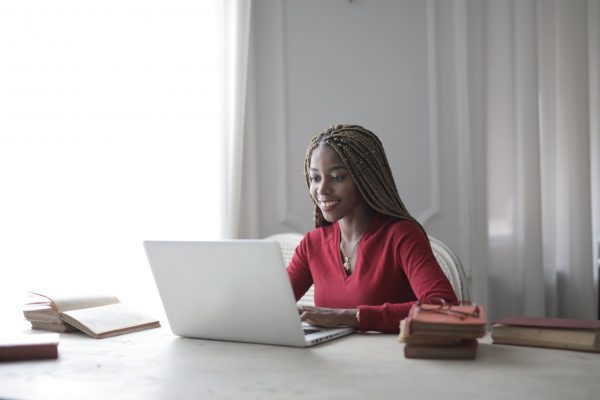 Nowadays, from the comfort of your hostel room, you can self-publish and sell hundreds of copies of your e-book, smiling to the bank.
The most important thing is that you have to do your findings and make sure you write a hot topic that people are searching for online.
Once that is done and you write an e-book around that, you can use the Amazon Kindle Publishing platform to publish, sell and reach millions of readers on Amazon.
Start a business with your WhatsApp
This is a no-brainer, right?
Yes, I thought as much. If you don't mind going it buying and selling, then WhatsApp is a good platform you can use to grow your business.
Theinfoworth.com comprehensive article on how to make money on WhatsApp in Nigeria is all you need to learn how to make money using the App.
Make money via Amazon
Likely you spend a lot of money on Amazon, but you can also make a lot of money on the platform, too.
Here is it.
You might want to consider: selling products, becoming a work-from-home customer service agent, or delivering packages through Amazon Flex.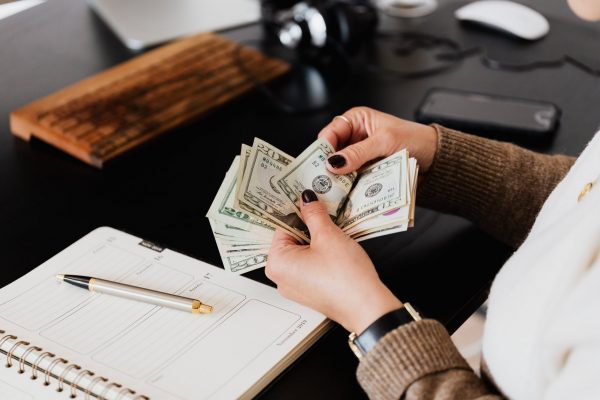 The options are endless but a good place to start is these 11 ways to make money on Amazon.
Businesses a girl can start in Nigeria
Sell human hair weaves and wigs
Hardly can you come across a lady here in Nigeria who would not have at least four wigs and weaves.
And for the working-class ladies and women, their wigs are their go-to thing whenever work calls.
This love for convenience has increased the demand for wigs among Nigerian women and has made the wig business a lucrative one.
Some of these best human hair sellers in Nigeria offer good prices in wholesales if you cannot get your weaves and wigs from China directly.
Leveraging an Instagram business page is one of the ways you can promote your hair business from home.
Sales of perfume oil
As you may already have noticed, there is this craze for perfume oils these days among Nigerians.
I'll rightly recommend this business for a girl who wants to go into a profitable business for girls in Nigeria.
The process of mixing perfume oils is not stressful and the business is very lucrative. Like many other business ideas I recommended here, you can use your social media to promote it.
Sell bedding for the home
Girls love beautiful beddings or bedsheets and pillows. This business is another suitable one for ladies looking for legitimate side hustles.
What I love about this business is that you don't need a lot of money to start it. You could get beautiful bedding material patterns and sow it yourself at home.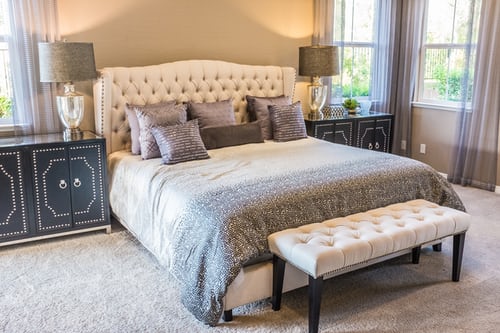 These businesses are not too popular and that's why you might want to start this business.
Skincare products
Many ladies do ask, 'How can I make 5000 naira a day?  But the answer is not too far-fetched. In one of my videos on YouTube, I shared online businesses that can give you N500,000 monthly in Nigeria.
Apart from those ideas, making and selling skincare products is another good idea.
How a girl can make money in Nigeria. 
Sell fashion items
A girl can also make money from selling fashion items from home. You can display your fashion items for sales online and get orders.
You may enlist the services of some of the many logistics companies we have today to deliver goods when people buy. The customer bears the cost of delivery.
Some of the best-selling fashion items you may want to consider are:
Casual wears
Pieces of jewelry
Wristwatches
Sunglasses and frames
Footwears, etc.
Cell phone accessories
Selling phone accessories works for ladies anytime, any day. Ladies and men alike love their phone accessories like screen guards, phone case, hear the piece, chargers, power bank, etc.
I'll recommend this business idea especially if you are a student. You could gradually introduce sales of mobile phones as time goes on.
How to make money as a girl in Nigeria – offline
Drive for Uber
Are you above a lady above 18 years old, have a driver's license, and enjoy driving? Then you may want to consider driving for ride-hailing services like Uber or Bolt.
Driving for these companies although will take you outside your home you will be in your car, controlling the steering while making good money for yourself.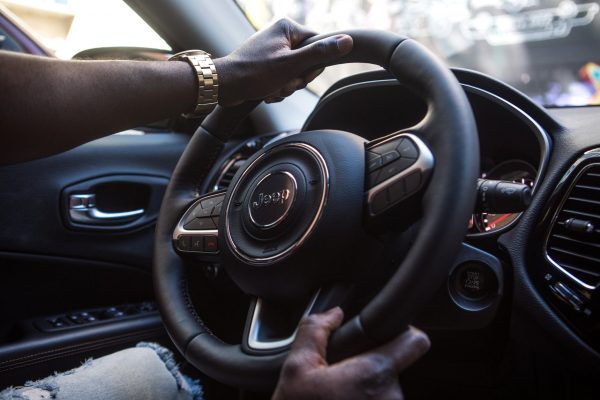 If you own the car you drive, you may make as much as 40-50 weekly. Not bad at all.
Even if the care isn't yours, you can still make a very reasonable amount of money weekly, sometimes more than what many white-collar job employees make monthly.
Start a food business from home
Like I hinted above, a girl looking to start a side hustle in Nigeria can also start cooking and delivery services.
You'll need good cooking and hygienic skills before you can start this business though.
You may target busy urban mums who are too occupied to prepare freshly made food for their families. These ones will be willing to pay their way out if they trust your process.
It wouldn't be a big challenge for a business since you already enjoy cooking.
Start selling women items
Special items for women like bras, pants, underwear, nightwear, etc., may also catch your fancy.
You can easily build this business from home leveraging on the women you already have in your network as a girl.
These items are a must-have for girls and women generally so, you can never run out of orders if you put in the needed efforts.
Launch a healthy drinks line
For the healthy living enthusiasts, I'll suggest you look into this one.
I know of a startup that deals in fresh healthy drinks and their business is growing very fast already.
Truth is, a lot more people are getting conscious of the need to improve their lifestyles these days.
These people are looking for healthy drinks instead of your regular Fanta and Coke drinks or alcohol.
Anyone girl who can fill this gap by starting a healthy drink or food line of business would really do well if they can avoid these mistakes common to entrepreneurs in Nigeria.
Launch a startup
You can also launch a startup as a lady in Nigeria. If there is any problem people face in your community are able to solve, then you can start a startup around that solution you create.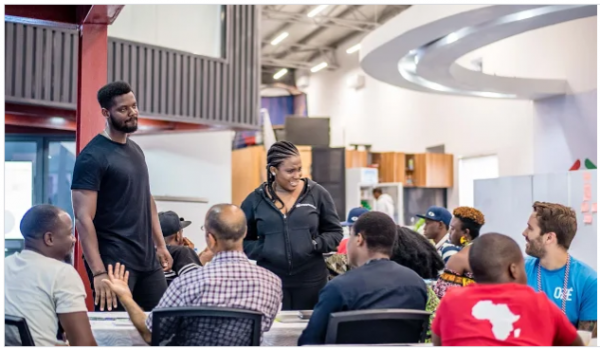 Many investors are interested in supporting female-founded startups in Africa these days and if you have a fantastic business idea, you might just be the next female founder of PayStack.
Are you desperately in need of money right now?
Reduce your expenses
If you are in need of money right now, then you should cut all your expenses and see if some extra cash will be left for use.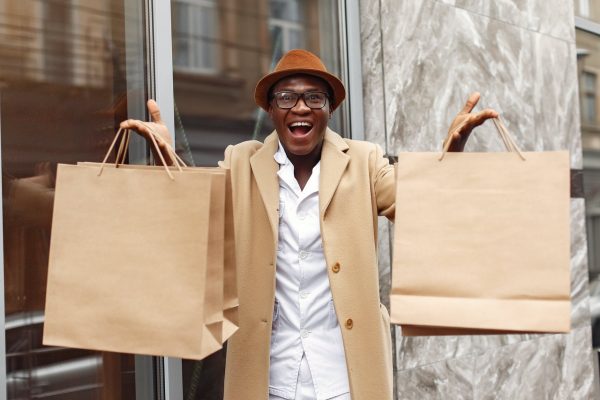 If not, then try talking to a few close friends and family to see if they could help you out in the financial bottleneck that you find yourself.
Consider taking a loan if you can pay it back
If you've tried all the above and none of the options seems feasible for you, then you may have to explore the option of taking out a quick load loan from any of these apps.
However, approach with caution.
If you are offered an N50,000 loan and you only need N25,000, be careful not to fall for the temptation of getting a big windfall because, at the end of the day, you will have to pay it all back – with interest.
Remember, interests apply and you have to pay them back.
Set realistic expectations and carefully review all the loan terms before committing to the loan. Also be sure to build your repayments into your budget, setting a goal to pay off your debt as soon as you can.
How to avoid being in need of money desperately as a girl
Have an emergency savings
Emergency funds exist for moments like this.
When you face as a girl faces an unexpected set of circumstances that are beyond your immediate control, having emergency cash can be of great help.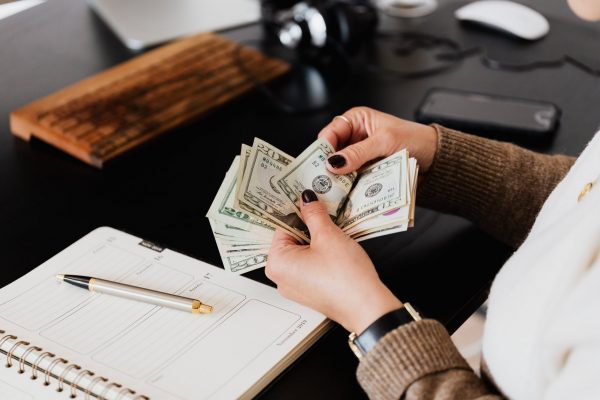 An emergency fund is simply a savings account exclusively dedicated to helping you through life's emergency situations.
The size of the money largely depends on your lifestyle choices and what you can afford.
Establish multiple streams of income
Thankfully, you already went through this list of how to make money as a girl in Nigeria. I want to believe you are ready to start making money from new sources of earnings that are legit.
This will help you remain liquid and not be short of cash. You will be able to pay your bills and take care of yourself as a lady with or without a man.
Avoid living beyond your means
As a girl, you need to learn how to live within your means.  Most ladies find it difficult to do this, they don't mind being heavily indebted all in the name of looking good.
Yes, looking good is a good thing but you need to avoid spree shopping or spontaneous buying; know the difference between wants and needs, keep your eyes simple and learn to buy only what you need.
These will help you stay happier, filled more fulfilled, and in control of your own life.
ROUNDING UP
As always, if there is anything I didn't touch on in this post, feel free to let me know in the comment session.
Also, let me know if there is anything you want me to talk about in the blog or my YouTube channel.
Follow us on Twitter and Instagram. Subscribe to my YouTube channel and don't miss out on our awesome content there.
CHEERS!
Do you want to make money right from your campus and start building a successful life from school?