How to make money online in Nigeria
There are so many opportunities to make money online in Nigeria right now as it is in other parts of the world.
In this era of social media and internet-powered businesses, opportunities to become financially independent abound.
These days, anyone who is looking at how to make money online in Nigeria is no longer looked at as a jobless person or an NFA (no future ambition) as it was some years back.
In fact, in Nigeria today, surprisingly, you'll find Master's degree holders, employees of various organizations, stay –at-home-mums, even family heads looking for opportunities to make money online to add to their streams of income.
So why shouldn't you join the moving train by starting an online business in Nigeria that pays?
In this post, I'll show you how to make money online in Nigeria. I'll also show you the certified ways to make money daily online in Nigeria.
Without further ado, here is how to make money online in Nigeria
Make money from Freelancing (Monetize skills online)
One of the ways to make money online legally in Nigeria and fast too is to become a freelancer and sell your skills online for hundreds of dollars with you spending a dime other than your time.
The different skills you could sell as a freelancer are: writing skills, graphics designing skills, web designing, EBook covers and designing, Data Entry, accounting, SEO, consultancy, internet research, digital marketing, etc.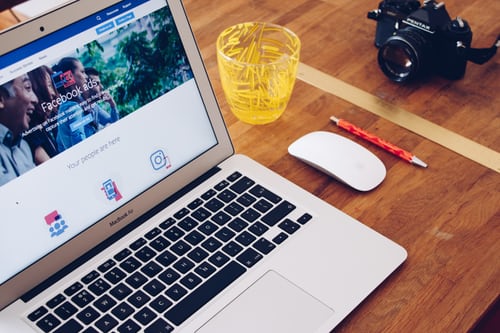 How to do it
First things first, you need to learn professionally any of the itemised skills above.
If you do not have any of these skills above and you desire to, you may learn them online on Google or opt for a free online course.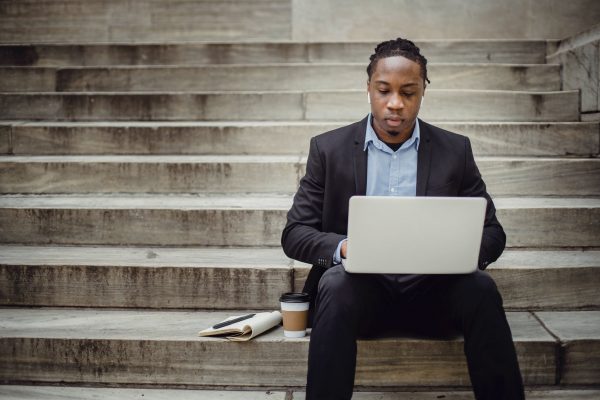 If you have some money, you could register for an online course for a skill of choice among the list above or others. You may derive more value from a paid course.
Apart from that, it gives you a feeling that you are investing in something and you'll want to work hard at it more than when it's free:
Coursera is a website that partners with universities and organizations around the world.
Are Coursera courses still free? Generally speaking, Coursera courses are free to audit but if you want to access graded assignments or earn a Course Certificate, you will need to pay.
Partnering with many post-secondary schools, Khan Academy offers a useable, well-organized interface. Other websites to learn skills that you can use to make money online in Nigeria are:
Open Culture Online Courses:
If you are struggling to find exactly the material you are looking for, try Open Culture's listing of free online education courses.
Udemy: Udemy works with many top professors and schools. The site mixes the customizable platform of other sites with a heavy emphasis on top quality content. They mix free and paid content. Other online course platforms are:
Academic Earth
iTunesU Free Courses
Standford Online, and many more.
Once you have learnt a skill or two from any of these platforms and you are very certain about your knowledge, it's time to monetize your knowledge online.
Register with any of the top freelance websites in the world, write a compelling profile and get ready to start making money online.
Here are some of the best freelance websites where you could easily find jobs if you have the needed skills: Upwork, Fiverr, Guru, Freelancer, PoeplePerHour, iWriter, Freeeup, Toptal, Indeed, etc.
You can make much as $500 and more dollars per job if you are well recommended on these platforms and especially if you possess sought-after skills like animation.
Sell Art And Crafts On Etsy
Perhaps one of the quickest ways to make money in Nigeria is to sell arts and crafts on Esty.
This is a particularly suitable one for any Nigerian because we have lots of hand-made vintage arts and crafts that art lovers around the world loves and finds interesting.
These are willing to pay a premium on our arts and crafts if we can get it to them on the right platform.
That is where Etsy comes in. Etsy is an e-commerce website focused on handmade or vintage items and craft supplies.
These items fall under a wide range of categories, including jewellery, bags, clothing, home décor and furniture, toys, art, as well as craft supplies and tools.
All vintage items must be at least 20 years old. Etsy was founded in 2005 by Josh Silverman and it's a fast and easy way to make some extra bucks if you ask me.
Start Drop-Shipping
Another thing you can I do to earn money in Nigeria is to create your own drop-shipping business.
Dropshipping is a type of business model which enables a business owner to operate without maintaining any inventories, owning a warehouse to store their products, or even having to ship their products to their customers themselves.
So, how does it work?
You partner with drop-shippers. A drop-shipper manufactures products, warehouses and packages them. He then ships those products directly to your customers (or those who have made their orders from you already), on your behalf.
From this equation, all you need to do is find customers who are willing to buy from you, show them the images of the products they are buying online and the help of the drop-shipper, get the goods to them.
You and buyer do not get to see either do you need to have a shop to store any products or goods before making sales.
To start drop-shipping, all you need is an online store which could be a website, an Instagram or Facebook account or other platforms where you display and advertise goods for potential buyers to see and make orders.
You also need to work with a manufacturer or warehouse owner where products will be sold from.
Do you now see why drop-shipping is one of the ways to make money online in Nigeria without spending a dime?
Launch And Grow A Start-Up
Another online business that pays in Nigeria is to start your own startup business. By this, I mean start solving providing a tech-enabled solution to problems that people are facing daily.
Any startup ideas that solve a real problem will fly. You will surely make money from helping people solve their greatest problems.
Take edusko.com for example, a Nigerian tech startup that helps parents find good schools for their kids.
The founders discovered that parents are finding it difficult to go from one school to another before choosing the right one for their kids?
What did they do?
They brought all the schools together in one platform online –edusko.com – https://www.edusko.com/ and provided all the information the parents would need to know about a school so they can choose a school for their kids with ease.
You could also look for ways to solve problems people around you or even you face. I can assure you that you will make lots of money if you can successfully create a solution to any real problems.
Start a Niche Blogging
Blogging as a way of making money online Nigeria seems over flooded right? Well, yes and no.
There are indeed many blog websites in Nigeria but how many of them are niche blogs? Even the niche blogs, how many of them are niches outside entertainment, politics, celebrity gists, scholarship niches and music.
You could still create a successful online career from blogging if you can niche down to a topic that is not too broad and oversaturated.
You may want to choose from these 101 new blogging niche ideas and start any of the blog ideas therein.
If you are interested in starting a blog and making money from it, this 33 Simple Tips To Grow Your Blog for Beginners will put you on the track.
Whatever niche you are choosing, make sure you are creating multiple streams of income from your blog apart from the popular Google Adsense.
If not, you might be frustrated out of blogging sooner than you imagined. You want to start teaching your topic via online courses to make more money.
You may also want to write an EBook that you can monetize and also start a podcast by the side.
All these other sources of income will make you earn a substantial amount from blogging.
I will expatiate on online courses and EBooks later.
Leverage Affiliate Marketing
If you have a little influence on any platform, you could sigh-up for affiliate marketing.
Affiliate marketing is not only for bloggers.
If you have a medium to a large following on Instagram, some brands may want you to talk about their products and you get paid a commission when you help them make a sale.
You can also apply the same to your YouTube channel where you sigh in for affiliates and you get paid a commission when a sales are made through you.
We will discuss more on YouTube below.
Make money on YouTube Channel
You can make money in Nigeria pretty fast and legally is through running a successful YouTube channel.
What does this entail? First of all, choose a topic you are interested in or passionate about or both or your niche as in blogging.
Then start creating captivating videos on those topics.
Only clear and clean videos make it to top views on YouTube, so you know what that means.
Once your videos are ready and you want to start earning from YouTube, carefully follow the steps I highlighted in this post on How to Get Paid Through YouTube: Build Subscribers, Earn Money.
Start Video Editing
Videos are the most consumed forms of contents now. You'll agree with me that anyone who has video editing skills should be able to catch out from this trend.
From YouTube videos to event coverage videos to online TV videos, there is a high demand for video editors in the online market place in Nigeria today.
With this skill seated gorgeously in your brain, you'll be able to make money for yourself online without necessarily spending anything except maybe, your camera or other tools.
Become a social media influencer
So you are looking for how to join the list of online millionaires in Nigeria and you are not on social media. Wow!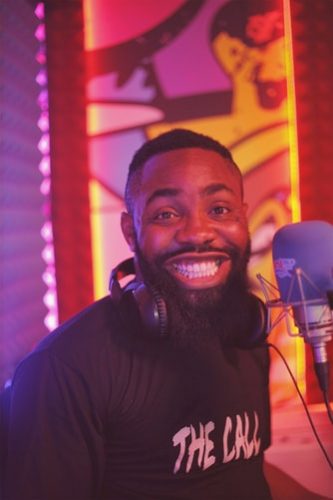 Worse still, you are on social media but at the most, you are a spectator, scrolling from one celebrity's page to the roaming the streets of Instagram aimlessly.
Truth is, you can't make money online by being a consumer and not a producer of content.
If you want to leverage this money-making platform that is social media and create your wealth from it, you need to start building your influence now.
Publish E-books
To say the truth, you can become a millionaire online if you publish a best-selling book on Amazon Kindle publishing.
But this will require several things from you. One is a viral EBook topic. Another is, a compelling EBook content. Then you need strong marketing or advertisement to get your EBook in front of audience wherever they may be hiding.
If you succeed with one EBook, making some few hundreds of dollars, you can then replicate your success and publish your first, second, third and even 20th Ebook.
Before you know it, you are a millionaire already. Yes, this is not some fantasy, it's possible.
Design websites/programming
Web designing is still in high demand in Nigeria as it is in the world over and this is likely to be the case for a long time now.
So if you are young and are looking for a tech skill to learn that is most profitable, please go and learn to code.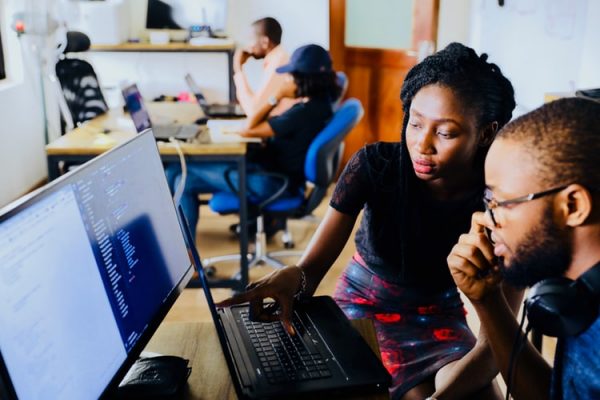 AI (Artificial Intelligence) and the rest of such technical skills are also high-paying now but their future is not guaranteed yet.
But as for web designs, every individual and organization almost now have a website or are about to create one.
Websites need maintenance and upgrades which services only the web designers can carry out.
So, long story short, web design is going nowhere anytime soon, go learn how to code.
Sell fast-selling products online
If you are interested in selling and buying, you may want to start selling some of the highest demanded products online in Nigeria and cash in real good.
You do not need to rent a shop since it's an online business.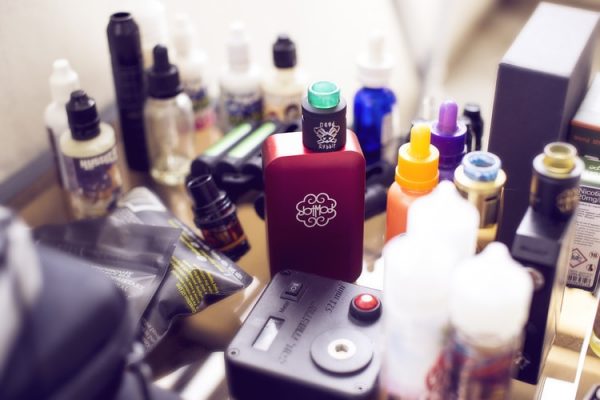 All you need do is to create an E-commerce website where you showcase your fast-selling products or you use already existing E-commerce sites like Jumia or Konga.
To sell faster and make more money, you would have to register with four or five E-commerce and make sure you list beautiful and attractive products.
If you are interested in selling fast-moving products online, see a list of some of the products that people buy most online here:
Start a Membership website
You can make money from a membership website only if you have something to offer your members.
You may be knowledgeable in a topic i.e How to make money online.
If you can package that knowledge into something you can teach others, you may create a membership website.
For the website, those who pay for the membership gets unlimited access to materials that will help them learn how to make money online. Those materials may be videos, PDFs, Ebooks, email lists and so on.
This is quite simple, all you need to do is to have something special to offer a targeted audience i.e stay at home mums or Nigerian University students, etc.
Start a podcast
I covered everything you need to know about how to create a podcast in Nigeria and make money a few months ago. The post is titled: 9 Tested Ways to make money from Podcasts in Nigeria.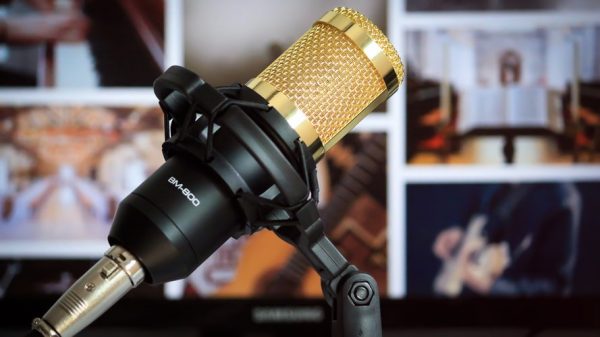 Many young people have reached out to me after reading the post saying that they are ready to start their podcast and start making money online.
It always excites me to hear such good news because this online cake is not meant for only a set of people, if as many of us are smart enough, we can have our share of the cake.
If you are interested in starting your podcast now that it is still new in Nigeria, check out the 9 Tested Ways to Make Money From Podcasts. 
Start a product review mini blog
Do you have a huge or relatively huge following on Instagram, Twitter or Facebook, then you can create a passive income source for yourself.
You can start a product review mini-blogging on these social platforms. Blogging used to be done exclusively on the website like WordPress or Blogger and others.
No more. With your social media accounts, you could start mini-blogging these days at an almost zero cost.
If you want to go into product reviews, first select the type of products you want to be reviewing.
This should be in tandem with the image of yourself that you have created online. Are you more of a fashion icon? Then why not start reviewing fashion products.
Are you the gadget freak? Then you may consider reviewing electronic gadgets and so on.
You may start with an interest of yours that you feel will attract advertiser. This is because you will eventually make money from them. So choose wisely.
If you shot rich and clear videos and post them on your mini-blog with appropriate capture and storytelling, you will start attracting an audience and before you know it, brands will start reaching out for deals.
Graphic design
If you are a good Graphic designer in Nigeria right now, it is as if you have been given a passport to making money online.
Graphic design is one of the most sought after skills in Nigeria in 2020 and there are many ways to make money with this skill.
You may work as a freelancer. You don't necessarily have to work with a firm full-time. Some may want to do this however to secure their salary every month.
You may still freelance with a full-time job earning something by this side in addition to your salary.
But if you have an entrepreneurial mind and you are a risk-taker, you may want to work as a freelancer fully working for the some of the best paying firms around.
If you are extremely good at what you do, you only need just one good job.
Then, the referrals will keep coming and before you know it, you become the brand that every business owner wants to work with.
Sell photos on Shutterstock
This way of making money online applies to photographers.
If you are a photographer, one way you can start making money is by shooting beautiful, professional photos and selling them on a platform like shutterstock.
Before you start listing your photos online, you need to research to find out the fastest-selling photos on such platforms and others.
Once you have your findings, you can now process to create photos that are in high demand on those platforms.
Create and sell Apps
From Apps to help you pass your examinations to inspirational quote Apps and more; Apps are now the in things.
All you need do is pack any sort of useful information or solution on an App and people who need that information will start installing your App from the App store.
If you are a programmer, you can key into this trend and create an App that will be useful to people so they that they will be willing to install it. You can start making money online through this means fast and legally.
Teach Online courses
Is there anything you know how to do well? Are there people who would love to pay you to learn how to do the same?
If yes is your answer to these two questions, then you could start earning easily online and fast too if you.
All you need to do is learn how to create online courses. An online course is a new way people learn new skills or gain some new knowledge from the comfort of their own home.
Online courses can either be paid or offered for free.
Some online courses are offered by educational institutions i.e. universities, while others are produced by experts in their field.
The most important thing for an online course is for it to be engaging and to deliver a clear outcome.
You can create one on a topic that you are knowledgeable on and make money through it.
But make sure you create an online course on a hot topic that people will love it so much that they are willing to invest their money on it.
Become an Influencer on Social Media
Did you know that social media has created wealth for thousands of Nigerians since its inception?
Thousands of Nigerians are influencers on social media platforms like Instagram and Facebook, thereby creating for themselves legit source of income even from the comfort of their phones.
Many small, medium and big brands would rather want to advertise their products and services with social media influencers these days.
With this, social media influencers find influencing a viable and easy best way of earning online.
Comedians, marketers, entrepreneurs, celebrities and more are creating contents that would attract people to follow, engage and be influenced by them daily.
AND IT A WRAP! Making Money Online in Nigeria
There you go. Those are some of the easy ways to make money on the internet in 2020.
Feel free to give your suggestions, additions or ask any questions about the topic we discussed above.
Before you leave this page, let me wish you the very best in your endeavour to make money online in 2020.
Cheers!