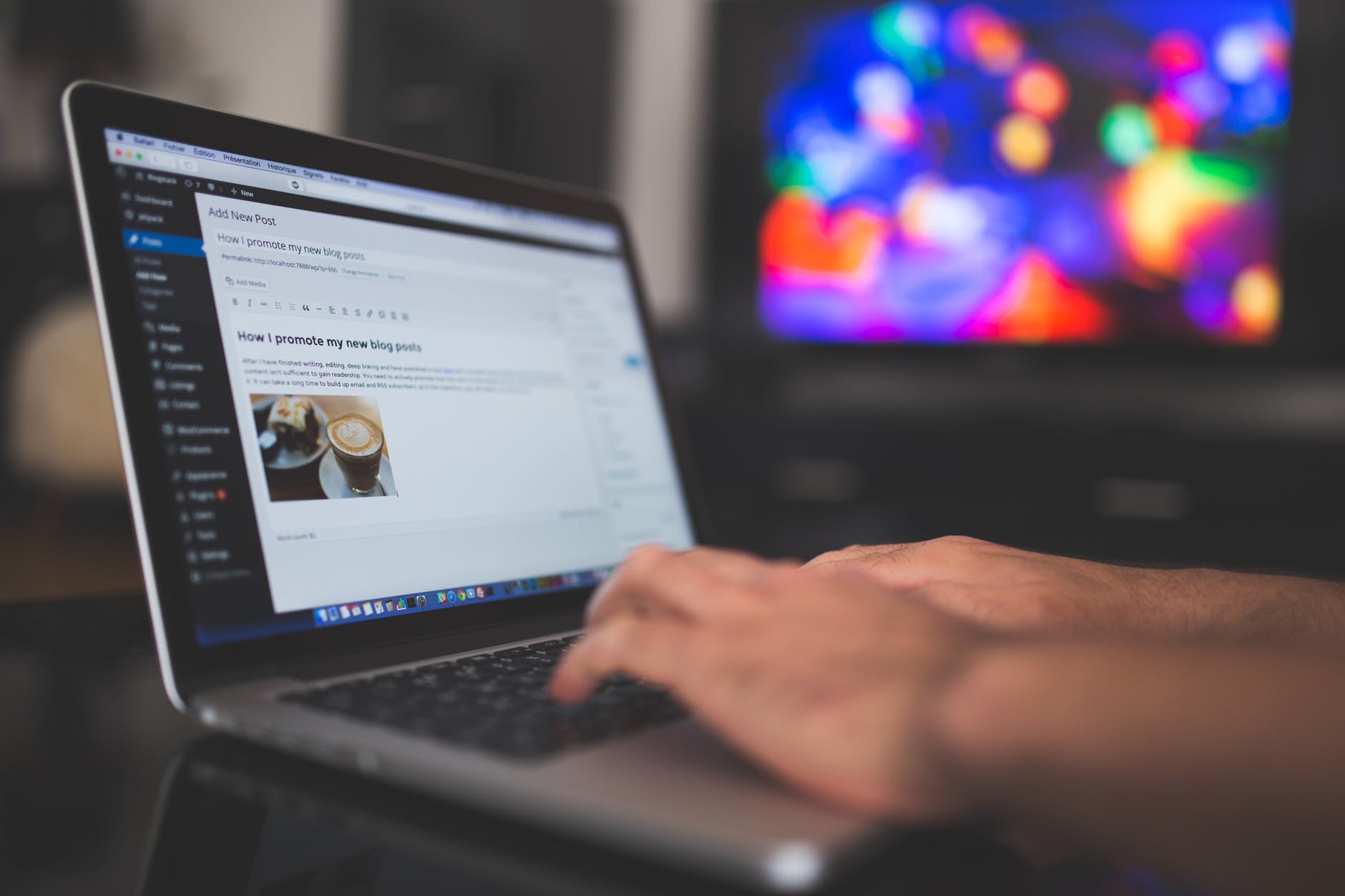 Today, we will be discussing how you can increase your blog traffic in three days.
And what's more, without you spending a dime.
Ambitious right?
Not at all.
This is it:
Blogging is all about strategy.
There are some amazing gimmicks you can use to increase your blog traffic tremendously within days.
When you apply the gimmicks, trust me, your blog posts will start to attract huge traffic in a matter of days.
As a young blogger or even a student blogger, you have all it takes to start building your blog now.
Once you've chosen a niche from these best blog niches, you'll start churning out compelling contents and you'll surely want to be earning some token from blogging.
Nigerian top bloggers make lots of money blogging. Who says you can't too?
That's why you should start learning all the tricks of blogging right now so you could grow your blog fast.
Without further ado, here we go.
HOW TO INCREASE BLOG TRAFFIC  IN 3 DAYS
Blog Forums
Extend your blog coasts to forums whose community are your target audience and you will see magical results.
O.K. so you may not see obvious results in 3 literal days, lol.
But certainly, this strategy will increase your blog traffic faster than most other ways of driving traffic.
Within days when forum members start reading your posts and clicking your link, you should begin to reap the reward in huge traffic.
Personally, I have tried and tested Nairaland and testified to the power of blog forums when it comes to driving crazy traffic.
Forums are quite easy to operate. There are rules guiding contributors on the forum.
Read through the rules and strictly follow.
Most forums allow you to attach a link to your article in your post. Make use of this good opportunity.
Drop your link and go to sleep. In a few days, you should start seeing an increase in your stats. But you don't want to go to sleep, do you?
Not that easy.
Most people find the interfaces of blog forums technical. Yes. But only at a first glance.
Blog forums are quite easy to use.
STEP 1
Register or sign into the blog platform
STEP 2
Read instructions on forum properly
STEP 3
Choose a topic
STEP 4
Post your articles

STEP 5
Include the URL to the articles
So go open as many as possible blog forum accounts and start distributing your posts.
And of course, you'll thank me later.
Commenting on Blogs and Websites
As simple as this one may sound, you will be surprised at how much it works.
Let's do a quick check.
When you go to popular blogs and read articles or news, do you sometimes check people's comments?
Yes, you do.
Do you then check other people's comments?
Yes, You do.
Do you drop the link in your comments?
NO YOU DON'T.
So, there you go.
If you want to increase your blog traffic this is a great avenue.
Because many people read people's comments on popular blogs and even click links in those comments, it becomes a big fish for you.
You can go on a mission of commenting on some popular blogs where your target audience hangs out. Say, 100 relevant blogs.
Drop interesting and intelligent comments and of course, your link.
Then, go on vacation. Well, you know I don't mean that.
Soon after circulating your link all over the blogosphere, you will soon be getting a downpour of traffic on your blog.
Commenting on blogs for this purpose can be a little boring though. But the fun part will come when you start to see your blog stats booming – as WordPress will say.
Serialize Your Blog Posts
Series blog is another way to increase your blog traffic magically.
There are rules of thumb to it though.
You must be writing on a completely new subject or a new perspective to it.
The information must be exclusive to your audience otherwise, they will not come back.
You must be an "out-of-this-world" writer. You must be very persuasive too.
Not just good, your content must make sense.
A serialized blog is simply a sequence blog.
You divide your blogs into a series, one then another which you could publish daily or weekly for a period of time.
This type of blog post works well when you have a compelling story to tell.
Your story must engage your audience that they want to see how it ends or what's in for them eventually.
With a series blog, you can turn one idea into weeks of amazing content marketing.
This will, in turn, increase your traffic during the duration of your series blog and after.
With a series blog, you can
Expatiate on a particular topic, showing your expertise in that field.
Encourage your audience to keep returning to your blog for more.
Inject lots of internal links between your posts. (Great for both SEO and helps your readers to navigate around your blog).
Create a complete and authoritative piece of content your readers can keep coming back to.
If you want to serialize your blog into weeks of contents, you can split them like this
Week 1 – Introduction
Give your audience an attention-grabbing introduction. State a problem or concern.
Tell them the sequence of the rest of the series so they are in expectation.
Week 2 – Body
Start listing your tips; telling your story or whatever it is your series blog is all about.
Week 3 – body
Continuation of your body
Final week – Conclusion.                         This is when you give a resounding conclusion to your series blog. You may end with a call to action to get your readers engaged even after the series.
Write Captivating Headlines
You have probably heard that "content is king". More like a cliché right?
Well, if content is king, then headline "is a kingmaker".
Once you've written great content meeting all the requirements, the next most important thing to increase traffic to your headlines.
Listicles or list articles and "How-tos" rank highest in search engines. Make most of your blog posts are written in these formats.
Social media is one of the easiest ways to drive traffic to your blog. (We will discuss it extensively in this post).
To get your posts clicked from social media, your headlines have to be really catchy.
In fact, your headline is the singular factor that determines whether people will click on your posts on social media or not.
So giving your blog posts catchy headlines will help increase your blog traffic.
Here are other types of Headlines that will increase traffic to your blog fast.
Leverage Social Media
Do you have social media accounts? Do you have a huge following? Why do you have so many followers? Just for the fun of it?
As a blogger, social media is your best bet to increase your blog traffic.
Take Instagram for example, many bloggers have increased their blogs traffic using their IG followers.
If you have already built a loyal audience on Instagram, all you need do is direct your audience to your blog.
Personally, Instagram is one of my favourite social media accounts.
How exactly can you increase your blog visitors through social media?
Here are some tips. They have worked for me. Try them out.
Fill out your profile properly
Engage your audience (consistently) asking engaging questions is one effective way to engage your audience. This blog post explores 53 probes you can use to engage your audience.
Do more of visual contents – Inspiring videos, beautiful images.
Target when your audience is online and post them
Promote your blog post frequently
Organize contests that direct them to your blog
To successfully take your followers to your blog posts, you have to create contents that are tailored toward them.
Ask yourself, what keeps my audience awake at night? What are their concerns and challenges?
Think of how you can provide solutions to some of their problems.
When you are serving them in this way, your audience would likely listen more to you and follow your "instructions" so to say.
If you can master the act of using engaging followers on social media effectively, you will increase your blog traffic enormously.
Build Interlinks
Capitalizing on interlinks can help you draw traffic significantly.
Interlinks are links (URLs) to one or more pages of your website or blog from another.
Interlinks help your readers see other resources and contents on your website.
Other than your landing page or home page, your blog has other contents under categories or pages.
Interlinks bring these other contents to your readers when they visit a page on your blog.
It's like a referral.
It works well when you have enough valuable content on your blog. You would link to those other pages for related materials.
I will suggest you spend some time strengthening your blog in order to create relevant interlinks.
You could work on a specific topic for a period of time publishing all possible contents about the topic.
For example, you may want to write about Writing Tools for blogger.
If you want to create interlinks around this topics, write blog posts on all important questions around writing tools that people possibly ask.
Then link one or more topics to another in all your posts in a most natural or organic way.
If you can create links for all posts in the different categories on your blog, good traffic to your blog!
There are some tips on creating blog interlinks that will help you grow your blog. All you need is to read them up and master them.
SEO
SEO (Search Engine Optimization) is the best way to boost your blog traffic.
With good SEO, you would and result in a matter of days.
Basically, SEO helps you create blog posts that are easily recognized and recommended by search engines.
So when people type in their searches, your blog posts or website sprouts up in the first ten results.
This will only happen if your blog posts are optimized for search engine.
A search engine authority like Neil Patel will be in the best position to tell you more technical search engine practices.
But I have a few tips on SEO for you based on my tested experience.
Write for your audience, not a search engine. Make sure you prioritize value to readers over the search engine.
Search for the most relevant keywords in the topic you want to write about. Research about those keywords using these tools. Choose the keywords you would use in your based on the result of your search.
Write your blog post using the researched keyword in your headline, meta tag and body copy.
Use research keywords in your meta tags.
Avoid stuffing your posts with keywords. It gives your post a spammy outlook even to search engine.
Tag your images properly. Images tag are called atl tag (meaning Alternative tags).
Describe images inserted into your blogs appropriately. Avoid using words like: "image of".
Instead just describe what's happening in the image making sure you use your keywords.
Well, I told you I am not an SEO expert so I might not be able to give you more tips about SEO for now.
This blog post about how to do SEO for beginners by Google is all you need for basic skills for your blog.
So that's it.
You have seen some 7 fast ways you can increase your blog traffic in about three minutes… or let's say in three weeks.
If you can implement these 7 tips, phew!
Your blog stats would be booming pretty soon.
Follow our Instagram page for daily work inspiration.
Beginners guide: How to grow your blog fast in 33 simple steps