Nothing is new under the sun right?
That's some overused cliche I have had enough of in my life but every day, its veracity still brings itself to the fore especially in my quest to find answers to important questions about passion, skill and money making.
Here is what I mean.
No business is new! The same business of buying and selling done in the 1st century is what we have today; the difference lies in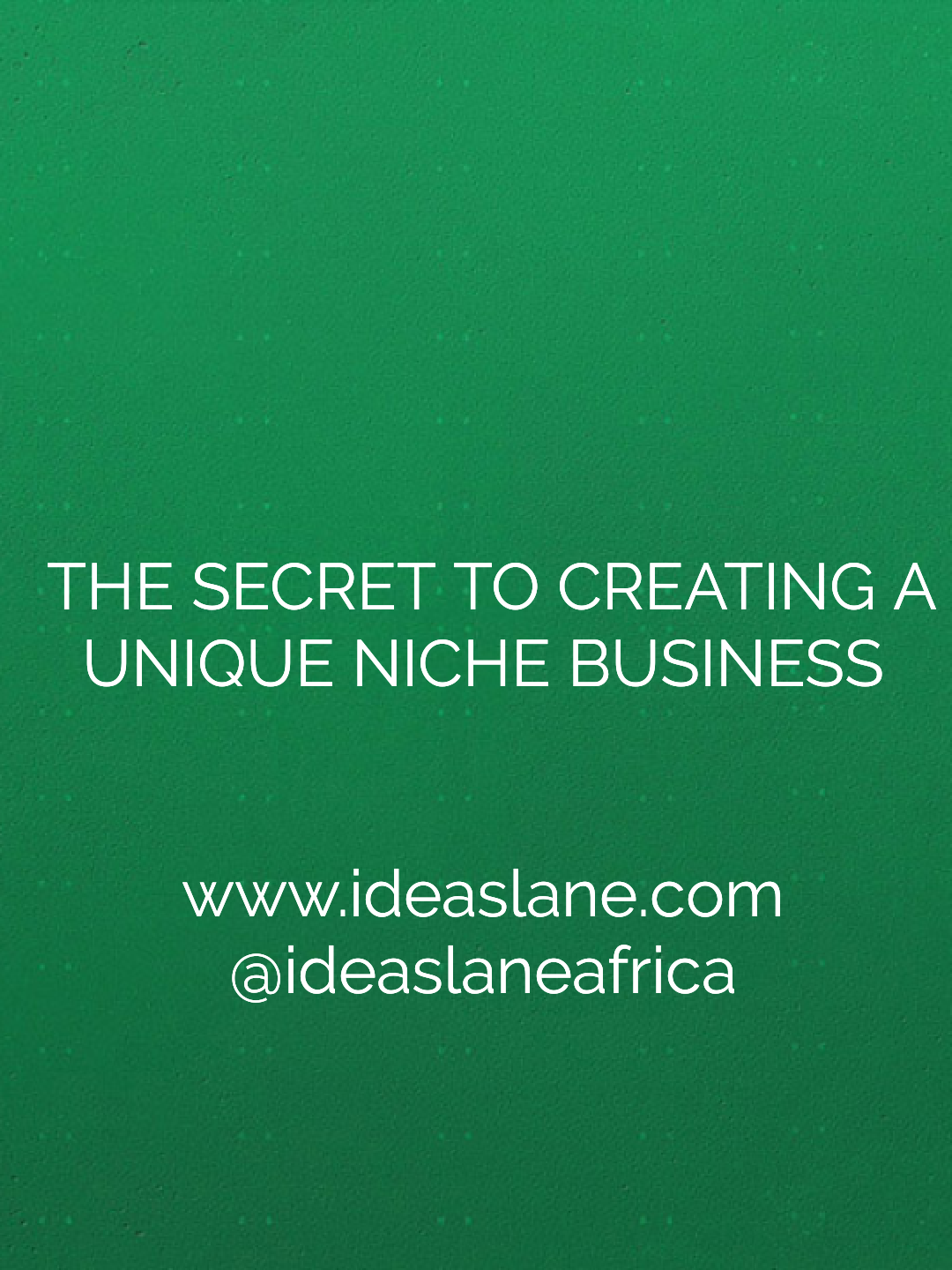 how we satisfy our needs with the use of modern technology.
A niche business could become a "non-niche business" due to the number of people flooding into it already.
So how can you specialize your business and scale through?
SELL YOUR BEST SKILL AND THEN GO THE EXTRA MILE.
So you are multi-talented; a photographer, a good singer, a songwriter, a copywriter and you repair anything electronics close to perfect. Kudos!
But should I wake you in the middle of a deep sweet sleep on a Friday that you've had some good quantity of wine in your system and ask you to carry out any of these skills on the spot, which would you conveniently achieve before that long tired yawn of resignation?
Once you figure out your best of the best skill – the one you are most passionate about – then see how you can use it better than anyone else to provide solutions for people.
Deploying your most passionate skill or talent in your business is key; that's what's going to keep you going amidst fierce competition.
Also, think of a related skill you possess that can help you provide solutions to your customers' special needs and serve them better and you will get the edge.
FOCUS ON A SEGMENT MARKET AND OFFER A DIFFERENCE
In creating a niche in your business the question you should be asking is not how big the market is but what segment of the market is less served.
If a number of businesses target a particular huge market, chances are that each business scale equally.
But it is very possible that there are certain segments of the market that are not well served.
You may target this segment of the market and I can assure you to do better than those who focus on the attractive huge market.
Bring a difference to your customers in terms of the special skills you bring to the table or a special offer you introduce or a new service you launch to fill a need that others have ignored.
There is no faster way of creating a niche.
SETTLE IN YOUR MOST COMFORTABLE ZONE AND ENJOY IT
As much as it is important you make sure there are people to buy your product or services before you launch it, you don't want to make the mistake of settling for a business you do not enjoy just because of the prospect you foresee in it.
In creating a long-lasting niche business, you have to create your business around your comfort zone so you can withstand unavoidable storms when they come the way of your business.
This does not mean you would not encounter risks even within your "comfort zone" just as all entrepreneurs will but building your business around your interest ensures that your business endures and that's the dream of every business owner.