How to Become a Social Media Influencer in Nigeria
Have you been thinking lately: 'how can I become a social media influencer'? What does it take to become a social media influencer?
If so, congratulations, you are in the right place.
Well, becoming a social media influencer in Nigeria is no longer what you simply wish for.
A lot of young people like you actually now want to have careers as influencers, seeing how lucrative influencer marketing quickly becoming.
Take your mind back to the early 2000s, traditional advertising through television, radio and billboards were all we had to advertise our brands.
Of course, you'll agree that such media were exclusive to large organizations.
Small business owners dare not take their brands to national TV to advertise. Else, they risk bankruptcy.
Fast forward to 2021, digital marketing is fast replacing traditional advertisement with the latest trend being influencer marketing.
The thing with social media marketing is that it is relatively cost-effective when compared with traditional media.
Influencer marketing is even more effective as it is more organic in nature.
If you are not familiar with the social media influencers' terrain, you may be wondering by now who a social influencer really is.
InfluencerMarketingHub defines an influencer as an individual who has the power to affect the purchase decisions of others because of his/her authority, knowledge, position, or relationship with his/her audience.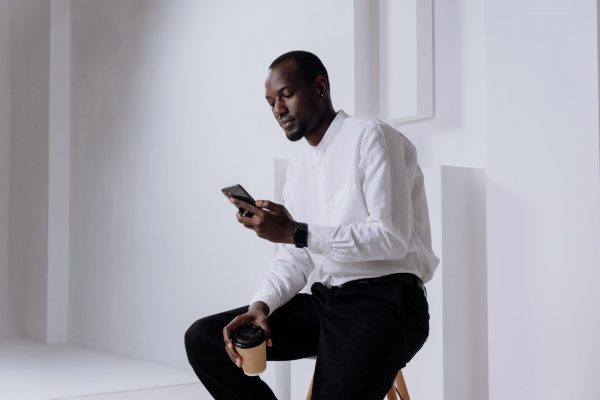 The same source defines social media influencers as people who have built a reputation for their knowledge and expertise on a particular topic.
They make regular posts about that topic on their preferred social media channels and generate large followings of enthusiastic engaged people who pay close attention to their views.
If you want to become a social media influencer, you must know that it goes beyond posting interesting pictures frequently on Instagram or tweeting well-written quotes on Twitter.
There are some certain qualities of a social media influencer you would need to cultivate.
See also: Lucrative businesses to start in Nigeria with little capital
Qualities of a Social Media Influencer
There are certain qualities or characteristics that anyone who would become a social media influencer should have.
If you want to become a social media influencer and you do not possess these qualities, start learning them now.
Ability to Persuade
Influencers are able to persuade their followers to take certain actions and their followers do just so.
When influencers talk, their followers listen and do as they say. No, be Jazz. Na Persuasion power.
An influencer must learn how to make people do what you want them to.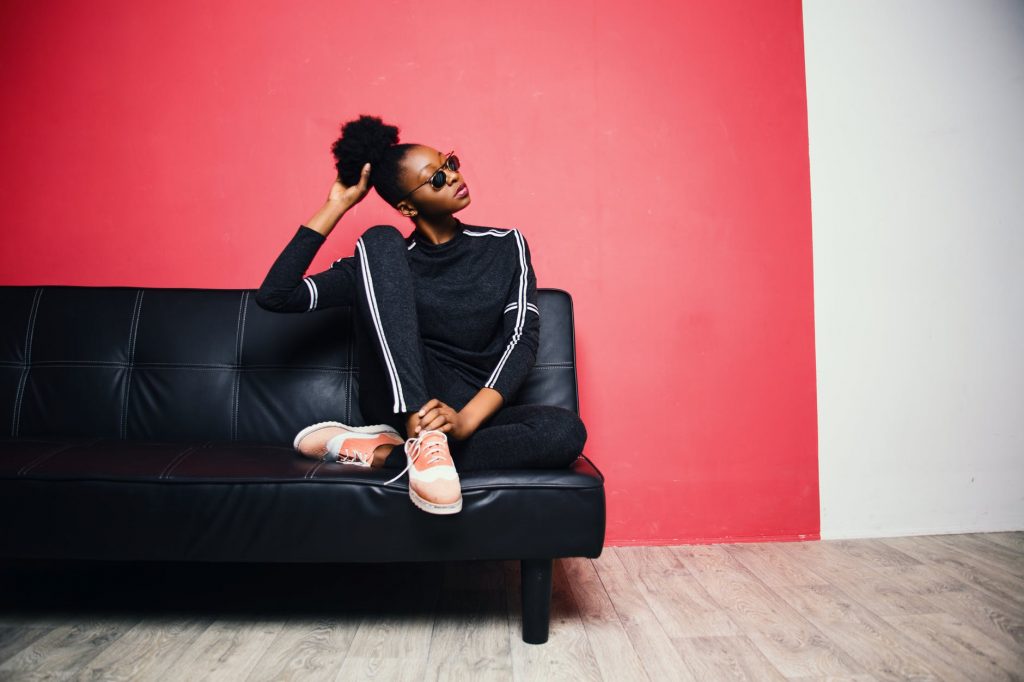 With this ability, you can change the thinking and mindset of a follower and influence his buying decision.
How to become a social media influence in Nigeria in 2021
Story Telling Ability
In as much as it is not required of an influencer to be a professional writer, an influencer must be able to tell his story in a compelling way.
When influencers are able to tell their stories convincingly, they are able to make their followers take decisions that they want them to take.
If you want to become an influencer, you must learn how to tell your story in an appealing and emotive way that will move your followers to action.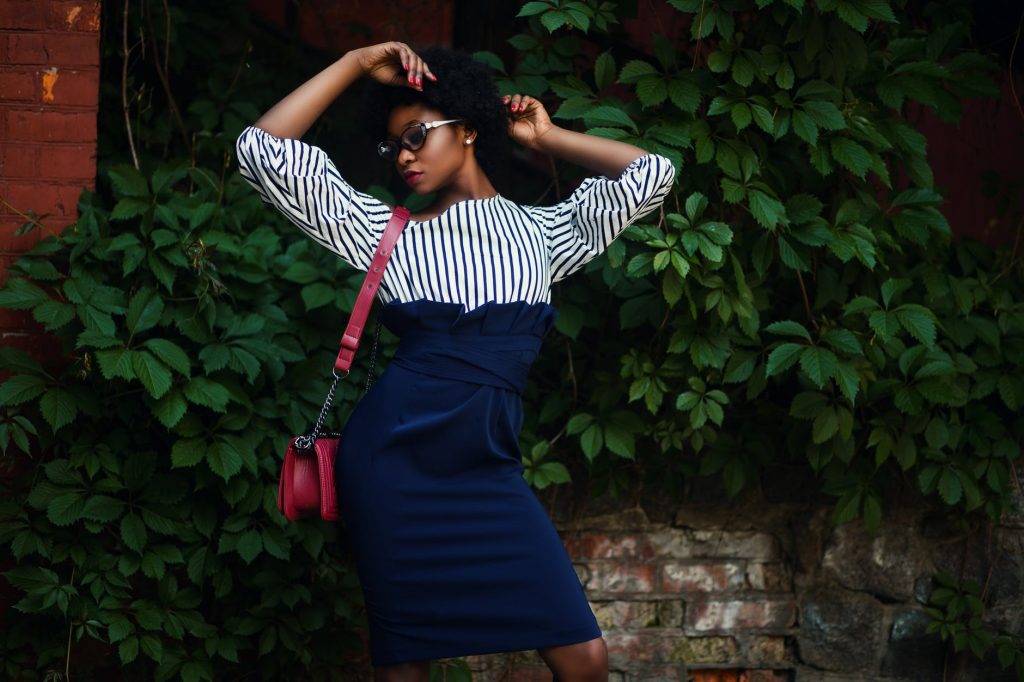 Trust
Trust is a very important quality of an influencer. An influencer must be original, honest and transparent to gain the trust of their followers.
Any influencer who lacks these qualities will eventually lose their following as no one will listen to them.
How To Become a Social Media Influencer in Nigeria in 2021
Types of Social Media Influencers
Based on their follower base, reach and engagement, social media experts have classified social media influencers into categories.
Some experts have classified influencers into as many as 7 types. But for the purpose of this write-up, we will group them into 4 categories to reflect what's obtainable here in Nigeria.
This does not mean there are not some other categories of influencers who are not necessarily categorized here.
Celebrity Influencers
Celebrity influencers are individuals who did not come into the limelight through social media.
See also: Online Business Ideas for Nigerian Students in 2019
They are movie and music stars, OAPs, etc. who already have a platform and huge fan base with or without social media.
With their fame, money, and popularity, they could easily influence people. The likes of Genevieve Nnaji, Wizkid, and RMD are all Nigerian celebrity influencers.
Macro Influencers
Like other celebrities, Macro influencers sometimes have anything from 200k – 1m followers. Of course, they have become celebrities too by virtue of their social media activities.
They wield great influence on followers through their daily content. In Nigeria, most of the influencers in this group provide great comedy value for their followers. Bisola Aiyeola, Lasisi Elenu, and Maraji are good examples.
Middle Influencers
Middle influencers are people who have raked followers ranging from 50k–200k. Although they do not have as many followers are the macro-influencers, they have mastered the art of driving engagements with their fans.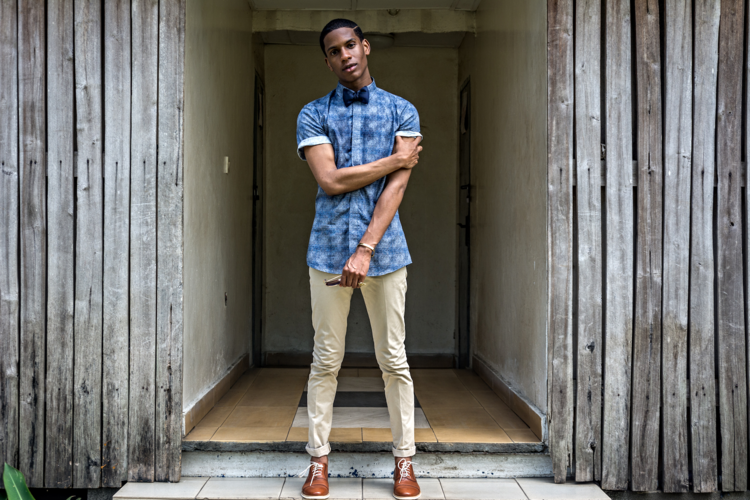 Micro-Influencers
These influencers are well-known in their communities. They have a far fewer number of followers than other influencers but they are experts in their industries and they engage their audience equally well.
How to Become a Social Media Influencer in Nigeria – Updated
Becoming an influencer is a serious job. You need to be intentional with your efforts at it.
Some who want to become social media influencers have fallen for buying followers.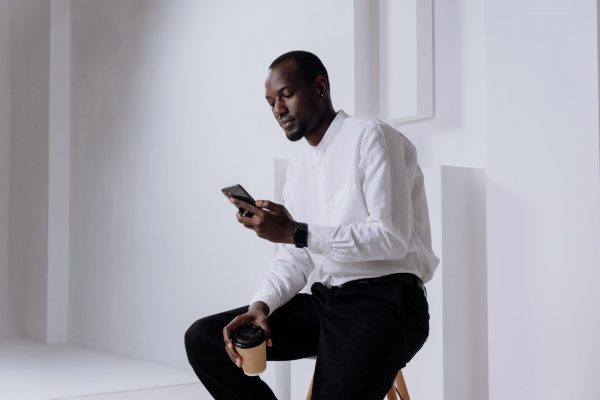 Do not make that mistake!
Fake followers cannot give you the desired engagement and if you do you do not have that engagement with your followers, you may not attract interested brands to yourself.
Another disadvantage of buying followers is that there is a tendency that fake followers will unfollow, sooner or later. So why waste your money and time?
Instead of buying followers, follow these simple steps and you will gradually rise to increase your social net worth and become an influencer.
Create Social Media Accounts
Of course, we can't be talking about social media influence without you being on social media platforms.
That's about the first step to take.
Choose from the numerous social media platforms two accounts that you can conveniently handle. Say, for instance, Twitter and Instagram or Facebook and Twitter.
Some who want to become influencers might be tempted to open accounts with all available social platforms.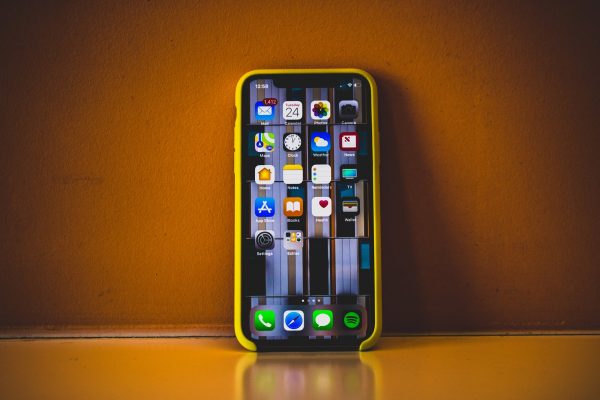 This does not work.
Two social media accounts that are well managed will suffice. Two because if you lose an account for any reason, you will be left with the other for the meantime.
Choose usernames that reflect your niche, not some funny usernames that do not correspond with your personality.
Choose a Niche and Follow your Passion
This is the next safest point to start from.
Take blogging, for example, most authority bloggers are niche bloggers.
Likewise, choosing a niche as an influencer allows you to be focused and strategic in your content creation.
You could pitch your tent in motivation, comedy, tech, education, parenting, fitness, etc.
Here are some 71 Most Lucrative Niches of all Time.
Make sure you choose a niche that is in line with your passion.
As you start to create content, you may be tempted to give up along the line, for any reason.
If you are passionate about what you do, you will be able to see through hard times and continue creating great content and increase your followers.
Create Great Content
You have to create top-notch quality content tailored to your target audience on your preferred social network.
Now, to great content, you have to put in a lot of work.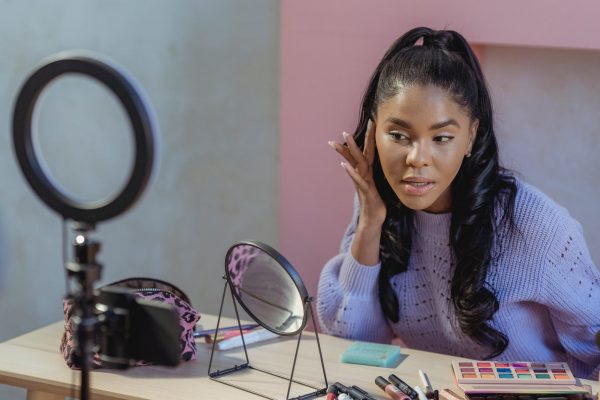 First of all, you must possess a good knowledge of your niche and go out of your way to create content for your audience.
Read up, make researches, consult Google and follow other influencers for content inspiration.
The quality of your content will contribute to determining how much of an authority you are.
If your contents are wishy-washy, no one would be willing to waste their time following you.
So, sit down and think of "out of this world contents" for your posts.
Be Frequent and Consistent
As for frequency, in order to attain a certain frequency for your posts, you may need to get tools with which you could schedule your posts.
This is also called automation.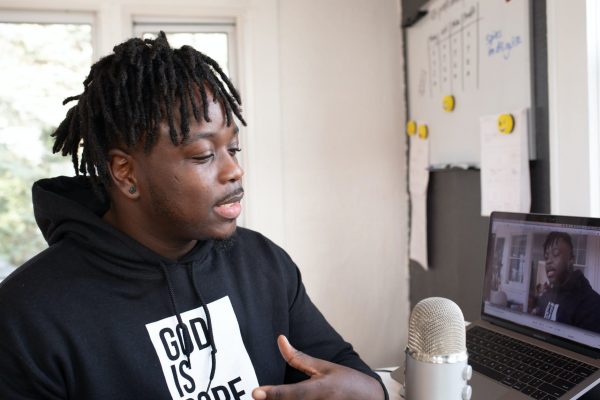 Personally, I enjoy using Hootsuite. There are a number of such automation tools for social media content that you can experiment with and choose from. It doesn't have to be Hootsuite.
The good thing about these tools is that they come in handy when you may not be able to post at a particular time. Or when you have other equally important business to attend to.
You don't want to lose your followers by posting inconsistently or intermittently.
Matter of fact, to achieve any significant result from your efforts on social media, you have to post more than once.
And that applies to almost all social media platforms.
From my experience with Instagram for example, posting twice daily on average is not a bad idea, especially when you target the best time to post.
For Twitter, due to the structure of the algorithm, you would need to post as many times as possible so that as many people that open their Twitter at a given time would see your posts.
There is the best time to post on each social media platform. You will have to master the best time to post and target those hours.
Be Authentic and Original
The frequency and quality of posts do not much good if your contents are not original to you.
Most influencers have some ingenuity. People would like to think that you have some ingenuity/originality as an influencer. You have to show them you've got it.
Granted, you may have run to user-generated content sometimes, but you can't afford to be overly dependent on UGC.
Create your own authentic content and let your followers enjoy them, after all, it's their birthright. lol
You may also want to design your own colour (s), theme, fonts, and logo to create that feeling of originality. This further gives you an authentic voice as an influencer.
How to become a social media influencer in Nigeria in 2021
Build Your Own Tribe
In the social media world, a tribe is a group of people within the community who share a common interest and have similar goals.
As an influencer, building your own tribe will contribute immensely to your success.
Your tribe is not just followers or fans. They are people who actively engage in activities that ask them to.
As an influencer, to build a tribe you must create your own rules; your own activities, and your own dialects or language in a fun and humane way.
Once you masterfully create a tribe, it becomes easier for you to engage your tribes.
If you tell them to comment on a post A.S.A.P, they do. If you tell them to tag 20 people in a post, they rush and do just so.
It is only an influencer who can easily achieve that these days that most social media algorithms are very unfriendly, to say the least.
One influencer that gets it right in Nigeria when it comes to engaging their tribe is #hustlesquare.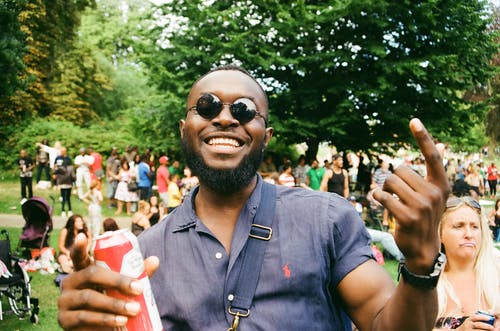 See also: 9 Easy Steps to Become a Successful OAP in Nigeria
Though she is a middle influencer, she is a perfect example of how to build a tribe and engage them for maximizing monetization.
Be consistent
The saying "out of sight is out of mind" best applies to social media. People have the tendency to quickly forget you or anyone else for that matter once you are not being consistent.
Apart from that, there are hundreds of thousands of Nigerians who are equally trying to become influencers in your niche.
If you are not consistent, only one thing will happen. They'll take your place.
Take Tunde Ednut for example.
He is very consistent with his posts on Instagram that one can say he literally sleeps on IG.
But he achieves his goal. He has over 1m followers and he is arguably one of the top influencers in Nigeria.
Be Highly Informed
As an influencer, you have to stay ahead of current events, information, and happenings in your industry.
You should be the go-to place for your followers to get the hottest happenings related to your niche.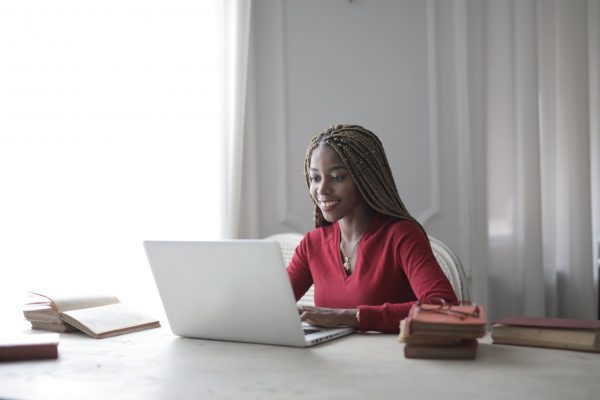 A fashion influencer, for example, is expected to keep his followers abreast of trends in the industry at every given time.
Get a website
You need a website where you can follow up on your social media posts.
You may want to put out information that a social media post cannot contain.
If you have a website, all you need to do is a link from your website to your social media profile.
Once your followers click the link, it takes them to your website.
If you have lots of followers on your social media platforms, your website could serve as another source of income through Google Ads, sales of products, or affiliate marketing.
How to become a social media influencer in Nigeria in 2021
Use Hashtags
By now, am sure you already know that you need to add matching hashtags to your posts for them to fly.
If any hashtags would have any effects on your posts, they must be added to your content immediately. Not after a few minutes.
You should also create your own personalized or customized hashtag that your tribe will identify you with.  If your hashtag resonates with people, it may even grow bigger than your account into something that millions of people want to use.
Give Attention to Comments
This is one area many bloggers or influencers are found wanting.
Your comment session is the lifeblood of your social account.
Without people's comments, you cannot trend.
So when your followers make comments on your post, try as much as possible especially if you have asked for their comments or answers to a particular question.
It may not be possible to reply to all comments by the time they are running into hundreds but a way out is to spend sometimes replying to comments once you publish a post.
With this, your followers will know that you do value their presence on your page and you have a personal interest in them.
You Need A Great Sense of Humour (G.S.O.H)
Everyone is kind of attracted to anything hilarious. This is even more so on social media. Funny content and savage replies fly.
A good sense of humor will also help you to get more people clicking the follow button on your profile.
Don't be too serious. Give people a reason to smile in your posts, replies, and all. Use pidgin if you have to just to spice things up.
Follow Other Influencers
If you want to become a social media influencer, you need to follow your senior colleagues in the industry.
See what they are up to. Learn from them and become better.
By commenting on their posts, you stand a better chance of visibility.
Always be on the lookout for bigger influencers' interesting posts and make very impressive comments on such posts.
Below are some other frequently asked questions about how to become a social media influencer in Nigeria.
Related
ROUNDING UP
There you have it on how to become a social media influencer in Nigeria in 2021.
As always, if there is anything I didn't touch on in this post, feel free to let me know in the comment session.
Also, let me know if there is anything you want me to talk about in the blog or my YouTube channel.
Follow us on Twitter and Instagram. Subscribe to my YouTube channel and don't miss out on our awesome content there.
CHEERS!
Do you want to make money right from your campus and start building a successful life from school?