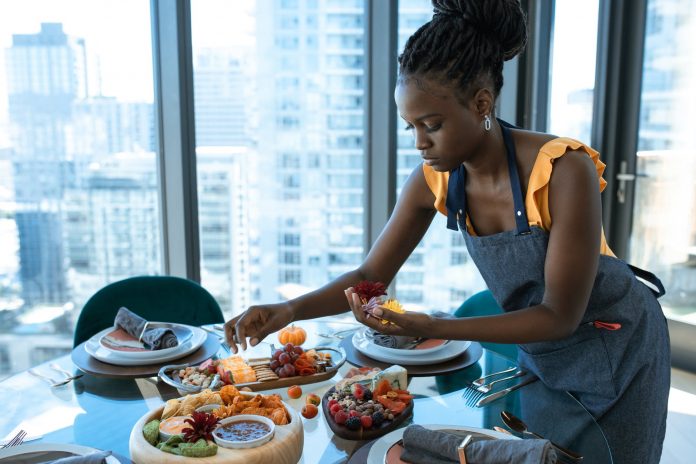 If you been wondering, 'how can I become a professional Chef in Nigeria", this blog post was written for you.
To start with, let me run you through a list of the steps of becoming a professional chef in Nigeria, then we will delve into the explanation.
See Also: 10 Digital skills guaranteed to get you a job
How to become a professional chef in Nigeria: 9 simple steps
Have a passion for cooking
Practice cooking everywhere
Get some certification
Get experience through an internship
Keep learning online
Get cooking equipment
Learn good hygienic practices
Apply for Chef jobs
Have a positive mindset
Unlike a few years ago, chefs are becoming some of the most-sought-after professionals today. From restaurants owners to hoteliers, wedding planners to individual homeowners and celebrities, many people are daily in need of the services of a professional chef.
See Also: How to become a developer in Nigeria 
If you are already a die-hard food lover and you love to experiment with cuisines of all types, why not become a professional chef and start making some good bucks?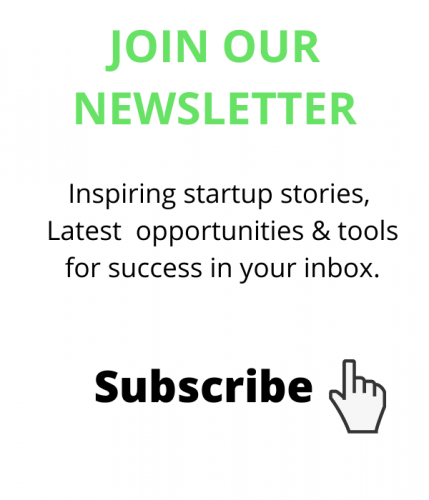 Well, the question you are probably asking now is "how can I become a professional cook?". Don't you worry, I'll show you how you can become a professional Chef here in Nigeria, stand out among others, and build a successful career.
Before we delve into our discussion, what's the difference between a Chef and Cook?
See Also: How to become a professional footballer in Nigeria
What's the difference between a chef and a cook?
A cook is someone who prepares and cooks food while a chef is a skilled and trained cook who works in a hotel or restaurant. These definitions imply that a chef is a type of cook, but they differ from a cook in that a chef has developed learned skills, and has undergone training.
Without further ado, let's learn how to become a professional chef in Nigeria.
How to become a professional Chef in Nigeria
Have a passion for cooking
This one is a no-brainer, right? If you can't jump off your bed at the dawn of the morning even with your sleepy eyes at the thought of a new meal to experiment with, then you can as well forget about becoming a professional Chef.
See Also: 21 Ways to make money as a teenager in Nigeria
Truth is, your passion for anything goes a long way in determining how successful you will go with it. If you are passionate about the art of cooking and making beautiful meals that put smiles on people's faces, then that's a huge box you've ticked. The rest of the journey to becoming a chef should be pretty much easier.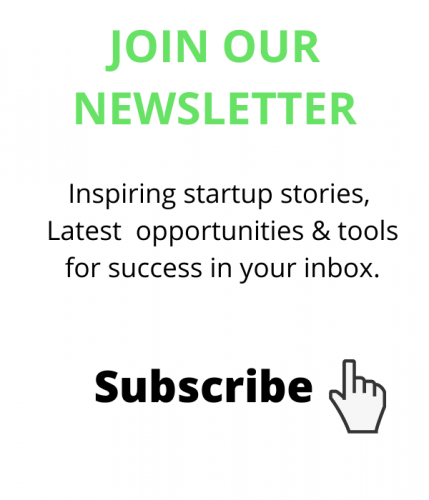 Sometimes, we notice such passion or tendencies in kids at a very tender age. However, a few parents are observant enough to notice and nurture such passion and grow it into a talent in their kids.
The good thing is that you have figured out your love for cooking and you are willing to pursue your passion and make a successful career out of it. And that's where it all begins.
Practice cooking everywhere
See also: How to start blogging in Nigeria and make money easily
Practice they say makes perfect, but in this case, practice makes a professional chef. If you want to become a professional chef in Nigeria, or anywhere else for that matter, one thing you must do is to practice cooking at any opportunity you have to cook.
Cook for people – members of your family, friends, neighbours, colleagues, or other groups, etc. – Ask them for feedback on the meal. Try new dishes and experiment with different continental and intercontinental dishes and make sure you get feedback from people who take them.
See also: How to make money at home in Nigeria
YouTube is your friend when it comes to practicing new meals that you are not familiar with – you can always watch videos that will guide you. When you eventually enroll in a culinary school – as we will discuss in the next point, you'll also need to practice all the things you learn there on your own. So, practice is key if you want to build a successful career as a chef.
Here are some reputable catering schools in Nigeria
How to become a professional chef in Nigeria
Get some certification
If you would practice as a chef in Nigeria, you need to get some certification. Remember, that's what separates you from a cook and other self-acclaimed chefs. Anything from a Bachelor's Degree to a diploma or other certification from a registered culinary school is acceptable.
When making the decision of getting certified as a chef in Nigeria, remember that potential employees place premium value on practical knowledge and you may not acquire enough practical knowledge in the university here in Nigeria.
See also: Top 25 best fashion schools in Nigeria
So, you may want to consider attending a catering school to get your certification.
There are also lots of online courses on catering that you could take advantage of. Platforms such as Udemy and Coursera have a plethora of online courses on catering and cookery.
Some of these courses are free while some are premium. To start with, you could apply for some of these courses to start widening your horizon on becoming a professional chef.
However, these courses may not suffice most employees would require a recognized certificate to employ you. Even if you intend to start your own catering business in future, your certificate would still set you apart from many others who also are players in the industry.
Get experience through an internship
See also: 9 simple steps to become a lecturer in Nigeria
You need as much exposure to your industry as possible and interning with top-class restaurants, hotels, and catering services will afford you this exposure.
Internship will help you gain knowledge of different cooking techniques that you didn't know before; help your resume look more robust and give you an edge among others if you happen to apply for any job.
To get some of these internship opportunities to require that you be smart and strategic. Set your Google alert to internship opportunities for cooks or food lovers and apply promptly when such opportunities arise.
You would also do well to find reputable hotels online and follow them so you could always be in the know when they are looking for interns. If you're also on LinkedIn, you can always connect with and form relationships with potential employers and shoot your shot when you dim fit.
Keep learning online
See also: How to survive in Nigerian universities
Like I told you earlier, online, there are a plethora of resources for anyone who wants to become a professional chef. Keep availing yourself of these opportunities – it will only cost you some data and a laptop or functional mobile phone.
Like any other profession, chefs need to always keep up with trends in the food and culinary industry so as to always be on top of their games and serve their customers and food lovers better or even best.
Like I earlier mentioned, there really is no limit to what you can learn online so it all depends on if you're willing to make use of the wealth of information online as regards how to become a professional chef or not.
How to become a professional chef in Nigeria
Get some cooking equipment
As an amateur cook becoming a chef, you need some basic cooking tools that will be useful for you as you perfect your art of cooking and learn more cuisines.
See also: How to trademark in Nigeria
You have to invest some money to buy these sets of equipment. The good thing is that you do not have to give an arm and leg to buy these utensils as they will not cost you so much.
Basically, here are some cooking equipment you need to get for yourself as you start your journey of becoming a professional chef.
When getting your cooking equipment, make sure to buy the needed equipment that you cannot possibly do without. There are so many equipment for cooking. But the truth is, you need to buy the ones you need now. As time goes one, you would get other equipment as you can afford to buy them.
Learn good hygienic practices
Good hygienic practices are a must for every professional chef that wants to have a successful career. Food items are some of the most easily contaminated items ever. And when the kitchen is contaminated, whatever comes out of there will too. So, cultivate good hygiene by always cleaning yourself, your environment, your kitchen.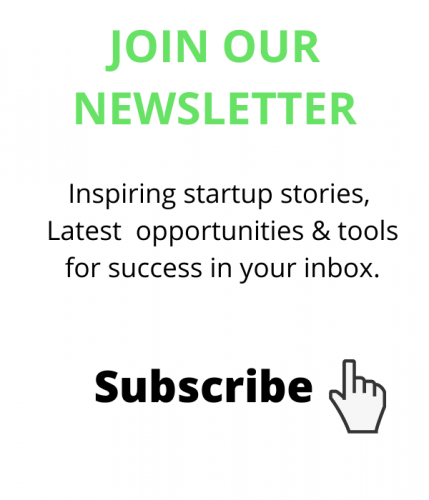 Do not keep dirty items in the kitchen or anywhere around the home. Thrash them in the bin and disposes of them as soon as possible – never let dirty items sleep in your kitchen overnight. Cleanliness, no matter how insignificant it may feel, could rub you of a job or even send you out of a job.
So, start cultivating good hygiene now if you want to become a successful chef.
Apply for chef jobs
Now that you've acquired the knowledge, skills, experience, and know-how of a chef, it's time you started applying for a job as a chef.
Time to put your skills to the test and make some good money. Don't get me wrong, you could also decide to start your own business around catering or running your own restaurant. That's not a bad idea.
But remember, you need to add a touch of professionalism into anything you do so as to attract the right kind of clients or customers and also get your desired goal as a chef.
As a new chef on the block, you cannot afford to mess up with any opportunities you have. Food is a very sensitive issue and just one mistake could almost cost you your career. So, always give your cooking your best – nothing short of your best, always.
How to become a professional chef in Nigeria
Have a positive mindset
Need I tell you that your mindset is everything? If you can combine a positive mindset with the skills, knowledge, practice, and training that we discussed earlier, then absolutely nothing is your limit. You will fly.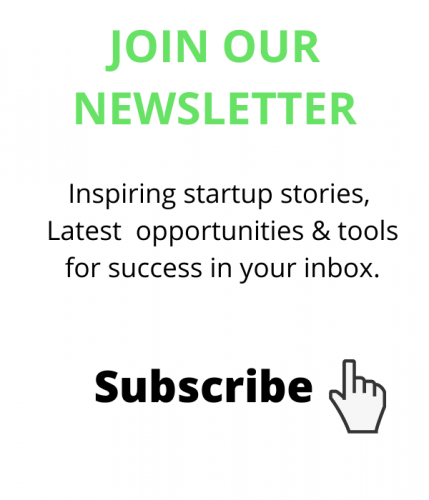 Always put in your best effort in any endeavor in your cooking career and every other thing in your life. Give everything the best shot. Don't limit yourself, because there really isn't any limitations in life, its all a matter of mindset.
Your mindset will influence the people you mingle with; the information you feed in and how you see life generally. Read wide, make friends with successful people in your industry and elsewhere and be the best version of yourself possible.
If you can do all these things and keep adding to your knowledge, then, there is nothing stopping you from becoming a most successful chef.
Other frequently asked questions
How do you become a professional chef?
You can become a professional chef by having a passion for cooking; practicing cooking everywhere, getting some certification, getting experience through internship, keep learning online, get cooking equipment and practice using them, learn good hygienic practices, apply for Chef jobs, having the right mindset, etc.
Who is the best chef in Nigeria?
The best chefs in Nigeria are Tiyan Alile, a Nigerian Chef who established the first culinary school in Nigeria. Gbubemi Fregene, popularly known as Chef Fregz, is a graduate of the Le Cordon Bleu Culinary Institute, Paris. Others are Nkesi Enyioha, Alex Oke, Tolu Eros, Chef Benedict, etc.
How do you become a professional chef without school?
If you want to become a professional chef without school, you would need to amass lots of years of experience. Usually, your certification makes you a professional chef. But if that is not the case, you need lots of practical experience with reputable hotels or restaurants to be recognized as a professional chef.
How much does a pro chef make a year?
A person working as a professional Chef in Nigeria typically earns around 201,000 NGN per month. Professional chefs' salaries in Nigeria range from 98,600 NGN (lowest) to 314,000 NGN (highest). This is the average monthly salary including housing, transport, and other benefits. Now, that is not bad by any standard.